Frequently Asked Workers' Compensation Questions
Best Georgia Workers' Compensation Attorneys
A worker's compensation claim can raise many questions that may be difficult to answer on your own.
Workers comp insurance is a program that requires all employers with one or more employees to provide workers comp benefits in case the workers suffer an injury or disease.
A work injury attorney's job is to help you understand your legal rights and answer frequently asked worker's compensation questions.
We'll answer a few of those questions below.
I met with Harry Brown personally and he sat with me for 20 minutes at our initial consultation to explain everything. He even called after my surgery to see how I was doing. I met with him several more times after that and was kept informed about my case throughout. I highly recommend Harry Brown as an attorney.
What Is Workers' Compensation?
The term "workers' compensation" refers to a number of different insurance policies that protect businesses against certain costs associated with workplace accidents. These include medical expenses, lost wages, disability payments, death benefits, and legal fees. In some cases, the employer may even pay part of the worker's salary while the worker recovers.
In Georgia, the workers' compensation system is no-fault. No-fault claims provide full coverage for all work-related injuries without having to prove negligence. However, many workplaces may not have workers' compensation insurance coverage, or they try to deny their injured worker coverage because the employer claims that the injury wasn't job-related, was due to drug or alcohol intoxication, the employee provided incorrect medical evidence, or the employer or insurance company takes too long to move the compensation claim process forward. 
It is in your best interest to hire a workers' compensation attorney since they deal specifically with workers' compensation settlements. 
Do I Need To See a Doctor After a Work Injury?
Yes, you should always seek medical care after an injury at work.
Medical examinations are essential immediately after an injury. An authorized physician can determine whether you need further treatment. If you don't see a doctor immediately, you may not receive proper care or reach maximum medical improvement.
For example, if you're hurt while working on machinery, you could get another on-the-job injury because you didn't seek immediate medical attention, and your initial injury didn't heal. If you wait too long to visit a doctor, you could miss out on treatments that might prevent future injuries.
Can You Get Workers' Compensation for a Repetitive Strain Injury?
The law requires employers to provide workers' comp benefits to employees who suffer repetitive strain injuries (RSI).
RSI includes carpal tunnel syndrome, tendinitis, tendon rupture, and other conditions caused by repeated use of hands, wrists, arms, shoulders, neck, back, legs, feet, or eyes. The law defines any work injury as "an event causing physical harm to the body which arises out of and in the course of employment."
An employer must provide medical treatment and temporary disability benefits to injured employees.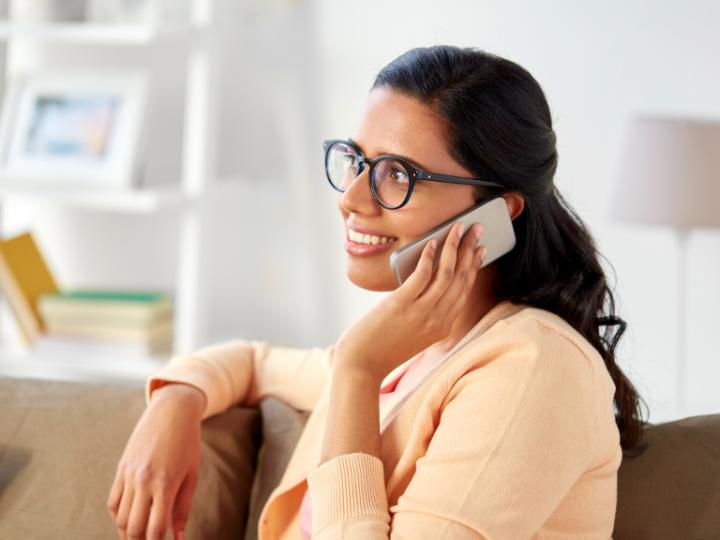 Does Worker's Comp Cover All Disabilities?
Workers' compensation covers all work-related illnesses and injuries. Workers' compensation benefits do not cover disability resulting from mental illness or substance abuse.
You must check with your employer to see if they offer both short and long-term disability since some injuries are life-changing and can result in a long-term disability. However, most states do provide disability insurance coverage for those whose injuries prevent them from working.
What's the First Thing I Should Do After a Work Injury?
The first thing an injured worker should do after an on-the-job accident is to contact their employer immediately. Your manager or boss is supposed to write up an injury report, but they are not required to by law. It is your responsibility as an employee to make sure that they make a formal report of the incident.
Your employer may offer workers' compensation benefits to cover your medical bills, lost wages, and other costs. If your employer doesn't provide these benefits through workers' compensation, you may be able to file a claim against their insurance company. You must file a claim for compensation right away, so don't hesitate.
It's important to note that filing a claim does not mean you will receive payment; instead, it simply means that your employer must defend themselves against your claims. Once you've filed a claim, you'll need to follow up with your doctor to ensure they're treating your injury correctly. Once the doctor clears you, you can return to work.
How Do I File a Workers Compensation Claim?
You might be entitled to compensation benefits under state workers' compensation laws if you were injured at work.
Employees who are injured while working must file claims directly with their employers. Employers usually provide insurance coverage for injuries sustained during employment.
Always check with your employer to determine whether they carry worker's compensation insurance. Injured employees who do not have access to worker's compensation insurance coverage may qualify for benefits through the federal government's Office of Worker's Compensation Programs (OWCP). OWCP provides disability payments, medical care, vocational rehabilitation, and additional compensation to eligible individuals.
How Long Do I Have To Report an Injury at Work in Georgia?
If you are injured while working for your employer, it is important to know how much time you have to notify your employer about your injury.
Generally, with a workers' compensation policy, you have 30 days to report an injury to your employer. But it is best to report the injury as soon as it happens. However, some exceptions might apply to your situation. Contact your employer to find out what your workers' compensation insurance policy states.
After filing an accident report, you should contact a worker's compensation lawyer. Your lawyer will contact your employer's insurance company if you have a case. Your employer may be required to provide workers' compensation coverage, covering doctor bills, lost wages, and other costs associated with your injury.
The law requires employers to provide workers' compensation coverage for employees who are hurt on the job. This includes those who are injured during training programs. As such, employers must pay benefits for certain types of injuries. For example, you may qualify for benefits under the Workers Compensation Act if you injure yourself while lifting heavy objects.
If you are unsure whether you qualify for benefits, you should talk to your supervisor or human resources department. They can help determine whether you meet the requirements for receiving workers' compensation benefits.
You may also want to consider contacting a workers' comp attorney to discuss your case. An experienced worker's comp lawyer can advise you on your legal options.
Who Pays for Medical Expenses After a Work Injury?
If you work for an employer that provides health insurance coverage, they will usually cover medical expenses for your job-related injury. If you don't, you may be responsible for paying your hospital bills out-of-pocket. If this is the case, you may want to hire a personal injury attorney.
Be sure to inform your doctor that you are being treated for a work-related injury.
When Do I Get Worker's Comp Benefits?
Workers' compensation benefits are paid when an employee sustains a work-related injury or illness.
You are entitled to weekly benefits if you cannot work for more than seven days. Weekly benefits include medical treatment, temporary disability payments, permanent disability payments, death benefits, burial expenses, and other miscellaneous costs associated with the injury.
The amount of these benefits will vary depending on the type of injury sustained and whether or not the worker was employed at the time of the accident.
Can You Be Fired While on Worker's Comp in Georgia?
In Georgia, you may be eligible for workers' compensation benefits if you're hurt on the job. But that does not protect you from getting terminated. Here's what you need to know about being fired during your recovery period.
If you're injured on the job site, you might think your employer cannot fire you because you're receiving workers' compensation benefits. But it turns out that's not always true. If you're injured on the job, you can be terminated without cause. Georgia is an at will employment state, meaning your employer can fire you at any time, for any reason (almost any reason), without any notice. Reasons you cannot be fired include:
Retaliation for filing a complaint
Reporting sexual harassment
Discrimination based on age, race, gender,

disability

, pregnancy, religious beliefs, national origin, or sexual orientation
Attempting to organize or participate in a union
Filing for worker's 

compensation benefits
This can be a complicated question because Georgia is an at will employment state. You must have hard evidence that you were fired because you filed for workers' compensation.
If you have an employment contract for an extended period of time, you could sue your employer for breach of contract. But that doesn't mean you will get your job back. 
Our best advice is that you should begin by consulting with an attorney for workers' compensation. At The Brown Firm, we help people with complicated issues like this every day. Contact us for a free consultation.
Our Firm Can Help With Your Work Injury Claim
After being injured at work and receiving medical treatment, the first thing you need to do is find an experienced worker's compensation law firm.
The Brown Firm has a team of experienced lawyers specializing in Worker's Compensation cases.
We take the time to help you understand your legal rights and provide you with the necessary information to best handle your case.
We offer a free consultation with our Worker's Compensation Attorneys to see how we can provide you with the best assistance. Click on the link below to get started.
Ready to Talk to a Lawyer Who Has Your Back?
Our Recent Personal Injury Articles
A stolen vehicle chase with deputies left two teens in critical condition after they lost control of the vehicle.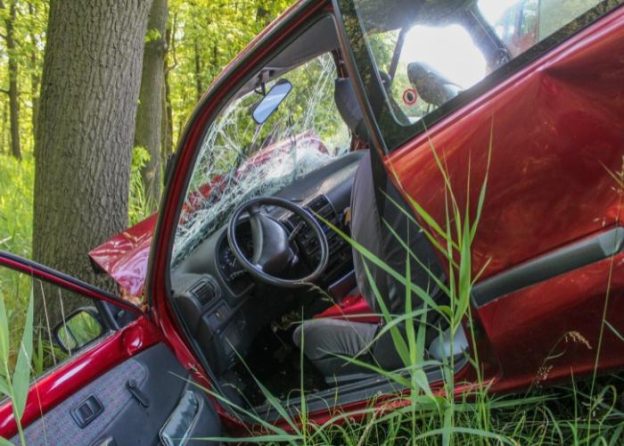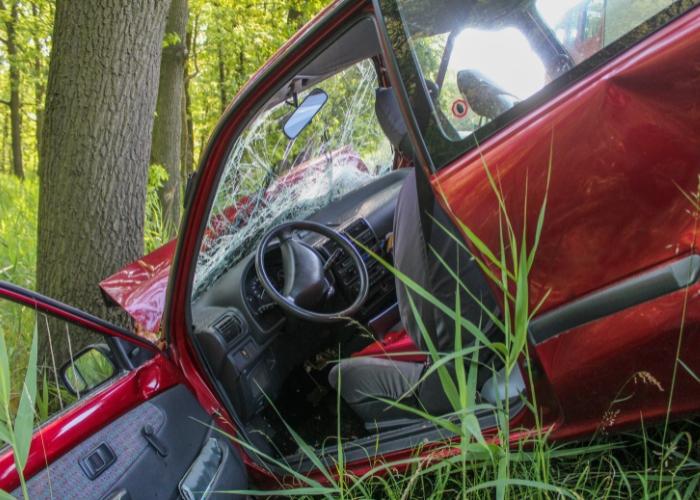 Contact The Brown Firm
Get the Answers and Compensation You Deserve
You'll notice the difference when you contact The Brown Firm! Our local dedicated attorneys want to help you recover and rebuild.
Schedule your free consultation by calling (800) 529-1441 or completing our simple online form.