Athens Personal Injury Lawyers
The Brown Firm - An Athens Personal Injury Law Firm Dedicated To Protecting The Injured
As an attorney and a chiropractor, Harry Brown, along with his team of attorneys, provides compassionate, unparalleled service in Athens, Georgia.
Our Athens Personal Injury Law Firm's Competitive Advantage
You only get one shot at justice and compensation after an accident; our Athens personal injury lawyers are here to make sure you get both!
Our Athens Personal Injury Attorneys have been representing the rights of injury victims for decades. We take the time and effort to evaluate your unique situation. Whether you need us for a car accident, truck accident, motorcycle accident, medical malpractice lawsuit, or workers' compensation claim, our experienced lawyers know the best approach based on your needs. 
It is with this unique customer service approach that we are proudly set apart from other Personal Injury law firms. 
At The Brown Firm, we have a team of professionals that truly cares about each and every client, and your Personal Injury Attorney has the legal experience and compassion to represent you during this difficult time period. We make sure that our clients: 
– Speak with a licensed Personal Injury Attorney
– Understand their legal options
– Have their phone calls returned in a timely manner
– Given regular case updates
If you have been involved in an accident that was caused by negligent parties, do not hesitate to seek legal counsel.
Contact our Personal Injury Attorneys for a Free Legal Consultation today!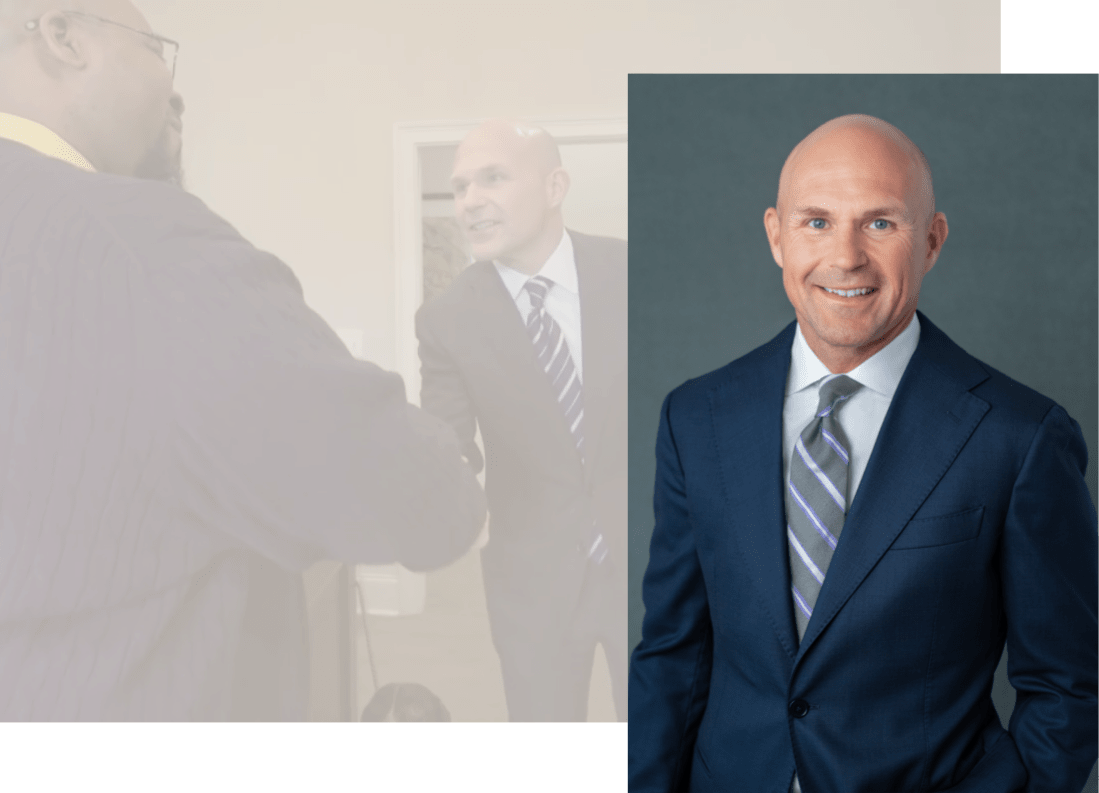 Do You Need a Personal Injury Lawyer?
All too often, lawyers want you to settle your case as quickly as possible so they can get paid fast, and it doesn't require much effort on their part. At The Brown Firm, we believe that each case and each family deserves our maximum attention.
See as both an attorney and a chiropractor, Harry Brown has seen how injuries can impact your quality of life both physically and financially. Also, he has seen the ugly side of how insurance companies take advantage of people! By treating patients and dealing with the healthcare and insurance industries, Harry realized he could bring that experience and knowledge to personal injury law for people like you.
Many law offices charge extensive legal fees before they will begin any work for the client. This will often cause added financial stress to an already stressful time. 
The Brown Firm does not charge any up-front fees to begin legal work. All of the attorneys work on a contingency fee basis, which means they only get paid when you receive a settlement from the other party's insurance company. 
Our lawyers work for you.
We provide open communication with our clients and 24/7 availability to answer any of your questions and concerns. We represent your best interests, and your needs are our priority.
All discussions remain confidential.
All details and discussions about your case are kept confidential. If you wish for your lawyer to disclose any information to your spouse or other relatives, you must give us permission to do so. 
We will always ask permission before settling your case.
If a settlement offer is received, we will contact you and review the offer, providing our recommendation on whether you should or should not accept the offer.
 If you are ready to get started, click the button below to request a free consultation today.
Why Choose The Brown Firm?
With over three decades of combined legal experience, The Brown Firm provides expert legal representation to victims of personal injury accidents and negligence. Our team handles a variety of personal injury case types.
Our injury attorneys in Athens aggressively negotiate and litigate on behalf of our clients, pursuing their rights to maximum compensation for their injuries.
We have an in-depth understanding of Georgia injury law, significant courtroom experience, and an unparalleled medical background.
With The Brown Firm at your side, you can expect the personalized attention of a small firm with the financial backing to take on any case, no matter the scope.
Personal Approach to Client Satisfaction
You need to feel comfortable with the firm you've chosen.
From your first phone call with our staff to your free initial consultation, we make it a priority to get to know you, the complete details of your case, how you have been affected by the result of your injuries, and to learn how we can best help serve you during this entire process.
We take the time to thoroughly explain how our team of legal experts can benefit you and strive to earn your business every single day.
Dedicated Lawyers Who Fight for You
The Brown Firm is comprised of personal injury experts and dedicated professionals who are trained to fight insurance companies and large corporations in court strategically.
Whether your case involves a major trucking company, a corporate nursing home, a major insurance company, or a large hospital, we prioritize investigating each case thoroughly. We pride ourselves on taking cases other Georgia law firms may find challenging to handle.
Our injury lawyers in Athens have established themselves as respected trial attorneys who are not afraid to go to court to get their clients the compensation they deserve.
We make it a goal for our clients to receive the maximum settlement amount allowed by law and fight aggressively to meet that end.
Still need more information?
Let's go through some specifics about Personal Injury Law that you need to know and the particular practice areas we serve.
What You Need to File a Personal Injury Claim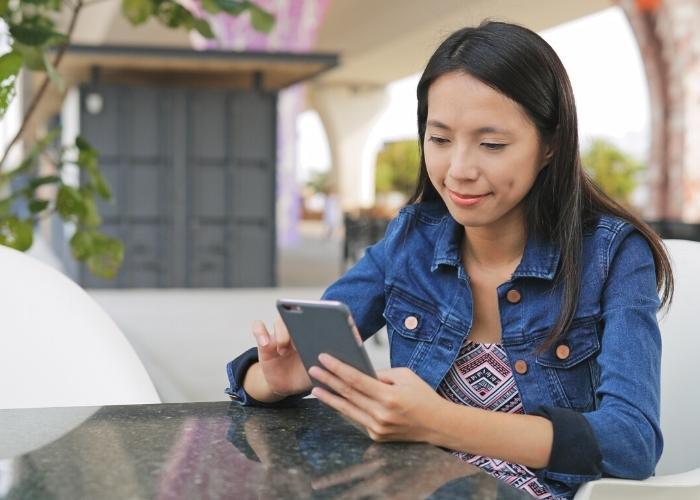 Get Medical Treatment After Your Accident
After you are involved in an accident, it's crucial to your health and a potential lawsuit to be seen by a medical professional as soon as possible. 
Regardless of how you feel immediately after the accident, it's still important to seek medical care. The doctor will be able to find out if you suffered any severe injuries, even if you are not in any immediate pain. They will also provide your attorney with the necessary documentation of your injuries to help with the lawsuit. 
It's important to keep the following in mind:
– Immediately seek medical attention after an accident.
– Do not miss appointments.
– Always follow the recommendation of the doctor.
Hire a Personal Injury Attorney as Quickly as Possible
Georgia's Personal Injury System allows the injured to be compensated financially after suffering harm because of another's careless or negligent actions.  
Personal Injury cases in Georgia allow for a two-year statute of limitations before you can begin a lawsuit. 
It's important to contact an attorney as quickly as possible after an accident occurs so they can begin the investigation process for your case.
There are a wide variety of people who will wait to hire an attorney because they think they will owe extensive legal fees. While in some cases that might be true, it is not true for The Brown Firm. 
The Brown Firm operates on a contingency basis

. This means we do not ask for any money up-front, we will fight diligently to win your case. Otherwise we do not get paid. When you receive a settlement, that's when our attorneys receive their compensation as well. 

Studies show that injured victims who are represented by a personal injury lawyer receive an average settlement more than three times higher than those who are not represented.

Negotiating a settlement is a complicated process. Consider an insurance adjuster's full-time job dealing with accidents and injury cases. He or she is backed by professional investigators, medical experts, vocational specialists, etc.
The faster you speak with an experienced Personal Injury Attorney, the better chance you will have at receiving the maximum amount of compensation that you are owed for your losses. 
The lawyers at our firm will complete a thorough investigation into your accident, and if they need to, they will hire medical experts to review your injuries and medical records. 
It will be up to your attorney to handle all of the negotiations with the other person's insurance company. If for some reason, an agreement cannot be met, your attorney will be prepared to take your case to trial. 
If the case does go to trial, it will then be up to a judge or jury to determine the amount of compensation that you should receive from the party responsible for your losses.
Personal Injury Cases We Handle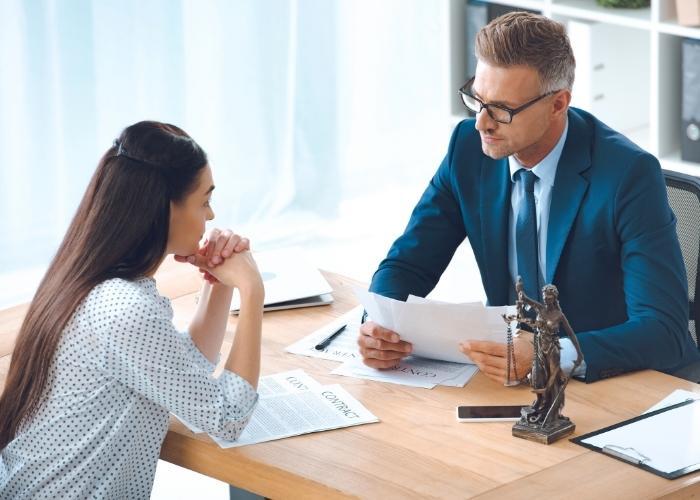 Whether you have been in a car accident or suffered medical malpractice, our legal team represents clients during their most stressful times. For more than a decade, we have represented the injured in Athens, and we can put that experience to work for you.
An accident involving semi-truck can be a devastating experience for the driver. Cars, SUVs, and even pickup trucks are dwarfed by large tractor-trailers, which means that collisions between the two rarely end well. Their sheer size, when combined with tired, overworked drivers, can spell disaster for motorists.
If you or a loved one has been injured in a truck accident that was someone else's fault, contact The Brown Firm for legal advice and representation.
Accidents involving motor vehicles and bicycles are unfortunately common in Athens.
Bicycle accidents can cause devastating injuries and many fatalities due to a variety of factors ranging from failure to respect the right-of-way to driving while distracted. Some of these damages can result in large medical bills, property damage, and months of lost wages for victims.
The Brown Firm can help you get the compensation you need after a bicycle accident. 
Medical malpractice can come in a variety of forms, including birth injuries, misdiagnosis or failure to diagnose, medication errors, and surgical errors.
You may need to demonstrate that the health care provider was "grossly negligent," so contact The Brown Firm for an initial consultation and let our legal staff do the work for you.
Lucy Warren
Keeping Clients Up To Date
"I cannot thank the Harry Brown Firm enough for the work they did for me after my accident. From the first point of contact to picking up my settlement check, and every point in between, they were the BEST! My case manager, Deborah, checked on me multiple times throughout the process to see how treatment was progressing and to keep me up to date on the status of my case. My attorney, Adam, was incredible as well and definitely knows what he's doing! I am grateful for all they did for me!!"
Jessy Estrada
Exceptional Work
"The staff, along with the firm, showed very ethical work and importance to my case. They made sure that I was notified about anything relating to my case. I thank the Brown firm, for their exceptional work throughout my case."
Marlene Lloyd
Professionalism, Quality, Responsiveness, Value
"I am extremely pleased with the way my case was handled. Everyone at the firm were professional, caring and worked diligently to take care of my medical needs and provide a fair settlement. My attorney continues to go above and beyond to help. I am proud to recommend The Brown Law Firm!​​"
Ready to Talk to an Athens Personal Injury Lawyer?
Frequently Asked Questions About Athens Personal Injury Law
After an accident, it's normal to have a lot of questions. Unfortunately, it's nearly impossible to get clear, honest information from the insurance company.
Here, our personal injury lawyers answer some of your most common questions.
What Damages Can You Claim for Personal Injury?
Medical expense, loss of income, property damage, pain and suffering, emotional distress, loss of enjoyment, and loss of consortium are some of the types of injury damages that you can claim after a personal injury accident.
How Long Do You Have to Sue for Personal Injury?
In Georgia, the statute of limitations for civil cases such as car accidents, wrongful death, and other personal injury claims is two years. You must file a personal injury claim by then, or your case will not be valid. 
How Is Settlement Value Calculated?
The settlement value is basically what a jury would award you for what you went through because of your injuries. That number is the sum of your pain, suffering, medical expenses, and lost wages.
What Should I Say if an Insurance Adjuster Contacts Me After My Accident?
Nothing! If an insurance company contacts you, you should not respond until you have spoken with your attorney. The primary reason why the insurance company contacts accident victims, is to obtain a statement that can be used to reduce the value of compensation.
Although you may eventually be required to communicate with them, you should always contact an expert legal team first. In order to protect the value of your case, they will explain precisely what you may and cannot say to the insurance company.
How Long Does It Take To Negotiate a Settlement?
Negotiations typically take several weeks or months and usually come to a conclusion when both parties agree on a number that has been offered. Throughout the negotiation process, both parties will typically make counteroffers in different amounts. 
How Much Does It Cost To Hire a Personal Injury Lawyer?
Hiring one of our Athens personal injury lawyers will not cost you any upfront legal fees because we offer our clients a free consultation and work on a contingency fee basis. Only a small amount of your final payment goes to your lawyer.
Because your attorney is paid on a contingency fee basis, you may rest assured that they will do everything possible to maximize your settlement and ensure that you win your claim.
How Do I Know if I Have a Personal Injury Claim?
You will need proof that you were injured as a result of someone else's negligent actions. This will show through medical records. If you can show that another party's negligent actions caused you harm, then you have a personal injury claim. 
What Qualities Should a Personal Injury Lawyer Possess?
Communication - You can determine the competence of an attorney based on how they interact with their clients. Our attorneys at The Brown Firm will keep you informed about every aspect of the case. Additionally, they will treat you with the utmost respect.
Experience - A personal injury attorney with experience has a greater chance of winning the case than a novice. Our Athens attorneys are experienced and licensed to represent clients in personal injury cases.
Availability - You can contact our legal staff outside of normal business hours if you have questions regarding your lawsuit.
Legal Fees - Our attorneys work on a contingency fee basis, meaning they are not paid unless you are compensated. Additionally, The Brown Firm ensures that your legal fees are not wasted.
Honesty - There is always the possibility that you will lose the lawsuit. Our Athens attorneys are straightforward and will provide you with all pertinent information regarding the case.
Contact the Brown Firm in Athens, Georgia, for a Free Consultation
If you were involved in a Personal Injury Accident, you will need the help of an experienced attorney if you want to obtain the compensation that you are owed for the damages that you suffered. We have recovered millions of dollars for our clients, and we know how to fight the insurance companies.
Having an experienced PI Attorney will give you the best chance of obtaining the compensation that you deserve. 
Our Legal Team understands that being involved in an accident can cause catastrophic injuries and damages, and trying to handle a lawsuit alone can be very complex and stressful. This is why it's very important to hire legal help to handle your case. 
When you contact one of our expert lawyers to help with your case, you can rest assured that you will be in great hands with your personal injury matter. We take pride in being able to offer top-of-the-line Personal Injury Representation. 
Our Team of Lawyers offers a free consultation to see how we can best assist with your case. Come into our Athens office and find out how our legal representation can help you during your difficult time. All you have to do is click on the button below to schedule a time that works best for you. Our PI Attorneys are waiting!
About Athens, GA
Athens is a city and college town in Georgia. Athens is about 70 miles northeast of downtown Atlanta and is a satellite city of the capital.
On January 27, 1785, the Georgia General Assembly granted a charter by Abraham Baldwin for the University of Georgia as the first state-supported university.
On July 25, 1801, John Milledge bought 633 acres and donated them to the university. Milledge named the surrounding area after the home of the Platonic Academy of Plato and Aristotle in Athens, Greece.
As of 2020, Athens was the sixth-largest city in Georgia, with a population of 215,415, according to the U.S. Census Bureau.
As with many university towns, art and culture are a staple in the community
Athens is home to:
University Of Georgia and Sanford Stadium
Athens Institute for Contemporary Art
State Botanical Garden of Georgia
Bear Hollow Zoo
Georgia Museum of Art
Georgia Museum of Natural History
The Georgia Theatre
Lyndon House Arts Center
Morton Theatre
Sandy Creek Nature Center
Ware-Lyndon House
The Classic Center
What Is Athens Known For?
Athens, often known as the "Classic City," is best known as the home of the University of Georgia, whose Bulldogs football team won the 2021 College Football National Championship.
There is also a flourishing music industry in Athens, which has produced notable acts like R.E.M. and the B-52s.
The bustling downtown area is filled with independently owned businesses and renovated Victorian buildings.
Athens Hospitals
Address: 494 Baxter St., Suite C, Athens, GA 30605
Phone: (706) 715-4696
Address: 1230 Baxter St, Athens, GA 30606
Phone: (706) 389-3000
Address: 1199 Prince Ave, Athens, GA 30606
Phone: (706) 475-7000
Address: 775 Sunset Dr, Athens, GA 30606
Phone: (706) 425-1500
Peachtree Immediate Care - Athens
Address: 1480 Baxter St, Suite A, Athens, GA 30606
Phone: (706) 543-0228
Athens Personal Injury Lawyers
The Law Office of Joshua W. Branch, LLC
Address: 648 S Milledge Ave, Athens, GA 30605
Phone: (706) 760-9220
Hall & Collins Injury Law, LLC
Address: 594 Oconee St, Suite 111, Athens, GA 30605
Phone: (706) 445-3785
Address: 1143 Prince Ave, Athens, GA 30606
Phone: (706) 420-6400
Address: 1374 S Milledge Ave, Athens, GA 30605
Phone: (706) 995-5122
Address: 367 Prince Ave #3-A, Athens, GA 30601
Phone: (706) 377-4044
Gerber & Holder Workers' Compensation Attorneys
Address: 337 S Milledge Ave STE 209-7, Athens, GA 30605
Phone: (678) 729-9539
Address: 115 Sycamore Dr., Suite 306, Athens, GA 30606
Phone: (706) 229-7605
The Law Office of R. Douglas Lenhardt, LLC
Address: 1280 W Broad St, Athens, GA 30606
Phone: (706) 369-5433
Address: 1127 W Hancock Ave, Athens, GA 30606
Phone: (706) 227-4294
Address: 490 N Thomas St, Athens, GA 30601
Phone: (706) 353-1200
Athens School Districts
Address: 595 Prince Ave, Athens, GA 30601
Phone: (706) 546-7721
Athens Universities
Address: 104 Caldwell Hall, Athens, Georgia 30602
Phone: (706) 542-3000
Address: 1282 Prince Ave, Athens, GA 30601
Phone: (706) 548-8505
Address: 800 US-29, Athens, GA 30601
Phone: (706) 355-5000
Athens Museums
Address: 90 Carlton St, Athens, GA 30602
Phone: (706) 542-4662
Georgia Museum Of Natural History
Address: Natural History Bldg, 101 Cedar St, Athens, GA 30602
Phone: (706) 542-1663
Address: 175 Hill St, Athens, GA 30601
Phone: (706) 369-3513
We've Got Your Back.
Schedule Your Free Consultation
You'll notice the difference when you contact The Brown Firm! We have four offices to serve all of Georgia and South Carolina.
Call (800) 529-1441 or fill in this form to get started with a free consultation.