Atlanta Personal Injury Lawyers
The Brown Firm - An Atlanta Personal Injury Law Firm Dedicated To Protecting The Injured
As an attorney and chiropractor, Harry Brown, along with his team of attorneys, provides compassionate, unparalleled service in Atlanta, Georgia.
Need immediate help? Click the button below for a free consultation. 
Our Atlanta Personal Injury Law Firm's Competitive Advantage
You only get one shot at justice and compensation after an accident; our Atlanta personal injury lawyers are here to make sure you get both!
If you searched for "Personal Injury Attorney Near Me," you've come to the right place! Our Atlanta personal injury law firm has the best personal injury attorneys in Georgia. Our Atlanta office offers a free legal consultation so we can determine the value of your case.
When the careless and reckless actions of another person cause an accident, the responsible party can and should be held liable for damages. The Brown Firm will help you hold them accountable.
We also understand that customer service is important, especially if you are dealing with physical pain from your injuries. That's why you'll work directly with a legal team and the best accident injury doctors in Atlanta, who will call you back, help you understand your options, get you on the road to recovery, and fight for what you deserve.
Call our Atlanta office today at (404) 522-8480 to speak with a qualified attorney.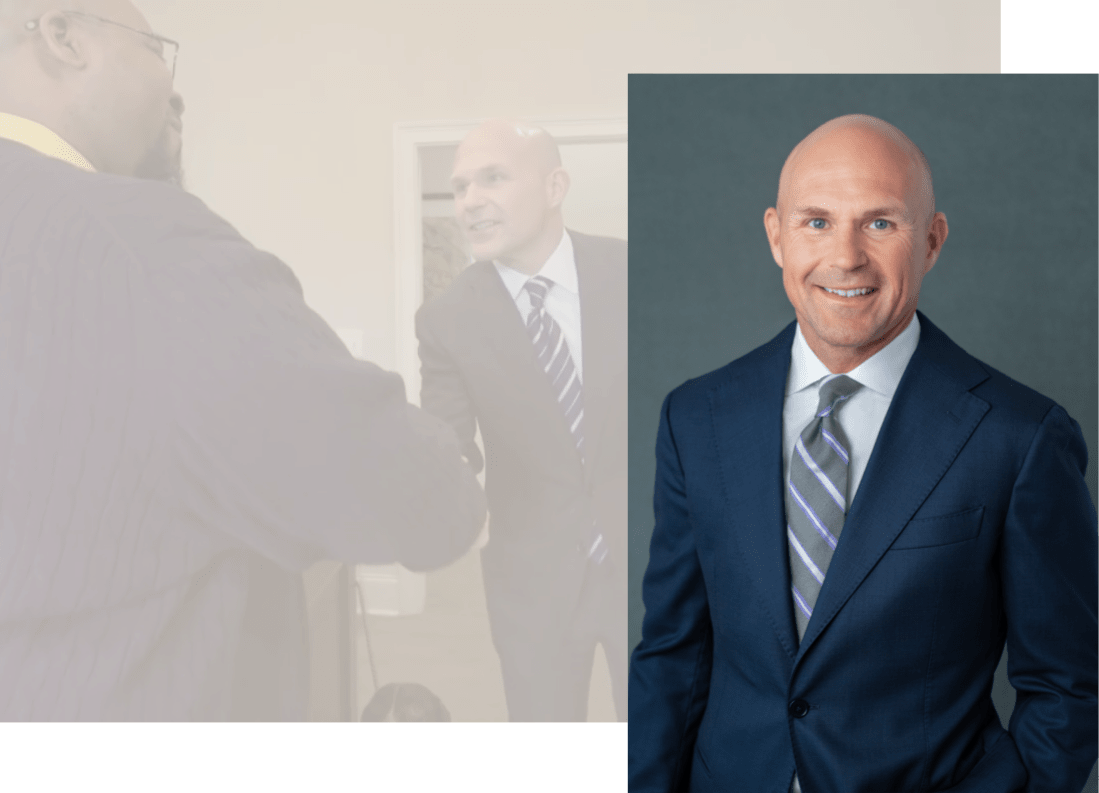 HARRY BROWN JR., DC, JD​​
Do You Need a Personal Injury Lawyer?
All too often, lawyers want you to settle your case as quickly as possible so they can get paid fast, and it doesn't require much effort on their part. At The Brown Firm, we believe that each case and each family deserves our maximum attention. Some call that Southern hospitality. We call it doing the right thing for our clients.
See as both an attorney and a chiropractor, Harry Brown has seen how injuries can impact your quality of life both physically and financially. Also, he has seen the ugly side of how insurance companies take advantage of people! By treating patients and dealing with the healthcare and insurance industries, Harry realized he could bring that experience and knowledge to personal injury law for people like you.
We represent victims of auto accidents, medical malpractice, slips and falls, and many other accidents. When you need help recovering fair compensation, you need a trustworthy ally on your side. 
Allowing our law firm to negotiate with your insurance provider and take a closer look at your case will take a significant burden off your shoulders and provide you with the answers you need. That is our promise. If you are ready to get started, click the button below to request a Free Consultation today.
Still, need more information?
Let's go through some specifics about Personal Injury Law that you need to know and the particular practice areas we serve.
Why Choose The Brown Firm?
With over three decades of combined legal experience, our Atlanta personal injury attorneys will provide expert legal representation to victims of personal injury accidents and negligence. Negligence is a legal theory that must be proven in personal injury cases.
A dedicated attorney on our team in Atlanta will aggressively negotiate and litigate on behalf of the injured party, pursuing their rights to maximum compensation for their injuries.
We have an in-depth understanding of Georgia injury law, significant courtroom experience, and an unparalleled medical background.
With The Brown Firm at your side, you can expect the personalized attention of a small firm with the financial backing to take on any case, no matter the scope.
Personal Approach to Client Satisfaction
You need to feel comfortable with the firm you've chosen.
From your first phone call with our staff to your free initial consultation, we make it a priority to get to know you, the complete details of your case, how you have been affected by the result of your injuries, and to learn how we can best help serve you during this entire process.
We take the time to thoroughly explain how our team of legal experts can benefit you and strive to earn your business every single day.
Dedicated Lawyers Who Fight for You
The Brown Firm is comprised of personal injury experts and dedicated professionals who are trained to fight insurance companies and large corporations in court strategically.
Whether your case involves a major trucking company, a corporate nursing home, a major insurance company, or a large hospital, we prioritize investigating each case thoroughly. We pride ourselves on taking cases other Georgia law offices may find challenging to handle.
Our injury lawyers in Atlanta have established themselves as respected trial attorneys who are not afraid to go to court to get their clients the compensation they deserve.
We make it a goal for our clients to receive the maximum settlement amount allowed by law and fight aggressively to meet that end.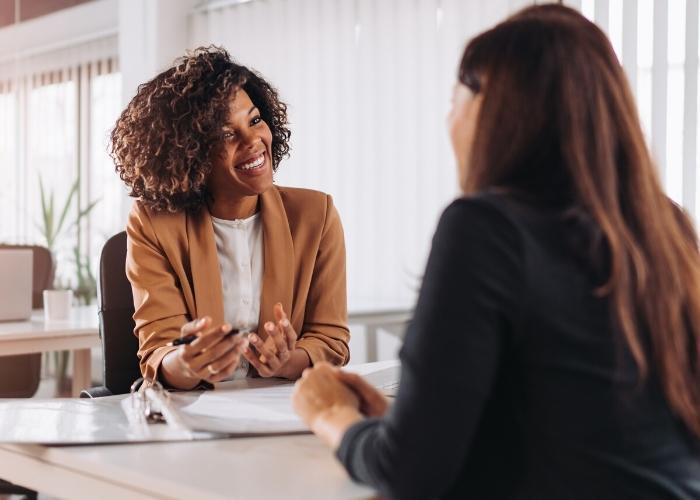 If you were in an accident due to another's negligence, we can help. No one should have to suffer because of someone's negligence. The Brown Firm is committed to protecting your right to the fair compensation you deserve.
Debilitating injuries can lead to a lifetime of costly medical care. Let our experienced team protect your interests, so you can get adequate recovery.
How We Handle a Personal Injury Claim
Most personal injury lawsuits are brought under a negligence theory, but some are brought under strict liability or intentional misconduct theories.
We must demonstrate four elements to establish negligence. These are the defendant's duty of care, a breach of the defendant's duty of care, causation, and damages.
A defendant frequently asserts that the plaintiff was partially or entirely to blame for the accident. Georgia adheres to the pure comparative negligence rule, which means you can still recover compensatory damages even if you were partially to blame. In fact, according to Georgia §51-12-33, civil courts have the authority to evaluate the actions of both the defendant and the plaintiff and allocate each party a percentage of fault for an accident. 
After thoroughly reviewing your case, we will negotiate with the insurance company and focus on settling your personal injury claim. If necessary, our qualified lawyers will take your case to trial.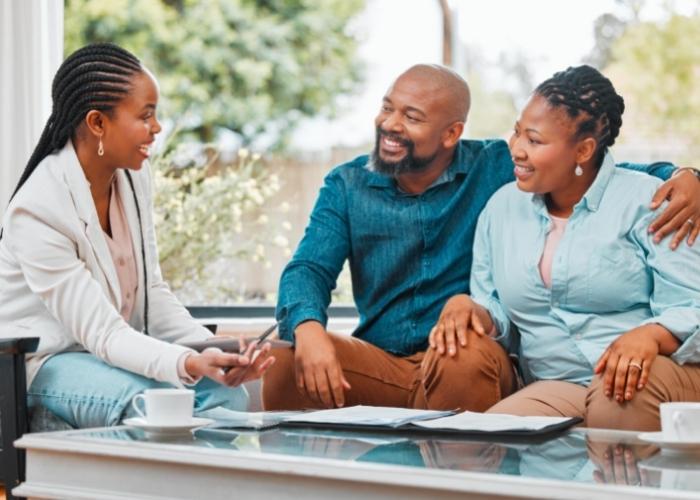 Personal Injury Cases We Handle
Whether you have been in an auto accident or suffered medical malpractice, our legal team represents clients during their most stressful times. For more than a decade, we have represented the injured in Atlanta, and we can put that experience to work for you.
A truck accident can be devastating for people in smaller vehicles because of commercial trucks' sheer weight and size.
Truck drivers are sometimes to blame for these accidents because they are speeding, weaving, performing a squeeze play, texting while driving, driving drunk, failing to control jackknifing, or maintaining the vehicle. However, it is critical to consider all contributing factors to an accident.
For example, it may be appropriate to hold a trucking company directly or indirectly responsible for an accident, such as when negligent hiring causes an accident. The truck's defective components may have caused the accident in other cases. In that case, an Atlanta truck accident lawyer can assist a victim in filing a product liability claim.
You need a lawyer who will investigate all possible causes of an accident.
Bicyclists in Georgia are subject to the same laws as motorists. Bicyclists must also follow special rules, such as riding as close to the curb as possible when riding down city streets.
Bicycle accidents can still occur even when a bicyclist takes all necessary precautions. Unfortunately, drivers of larger vehicles do not always treat them with the same regard that they do other vehicles.
An Atlanta bicycle accident lawyer can help residents pursue the compensation they require to recover following a bicycle accident.
If a licensed health care provider injures or makes you sick, an Atlanta medical malpractice lawyer might be able to help you sue for damages.
However, not all healthcare providers' errors, nor all adverse results, constitute medical malpractice. Malpractice happens when a medical professional fails to use the level of skill, knowledge, and care that a reasonable, prudent health care provider in the same class or profession would use in similar or identical circumstances.
Within 45 days of filing a medical malpractice lawsuit in Georgia, a plaintiff must file an affidavit of merit from an experienced health care professional who believes the lawsuit has value. In Georgia, there is no cap on the amount of damages awarded to a medical malpractice plaintiff.
Contact an Atlanta medical malpractice attorney today to learn more about your case.
Lucy Warren
Keeping Clients Up To Date
"I cannot thank the Harry Brown Firm enough for the work they did for me after my accident. From the first point of contact to picking up my settlement check, and every point in between, they were the BEST! My case manager, Deborah, checked on me multiple times throughout the process to see how treatment was progressing and to keep me up to date on the status of my case. My attorney, Adam, was incredible as well and definitely knows what he's doing! I am grateful for all they did for me!!"
Jessy Estrada
Exceptional Work
"The staff, along with the firm, showed very ethical work and importance to my case. They made sure that I was notified about anything relating to my case. I thank the Brown firm, for their exceptional work throughout my case."
Marlene Lloyd
Professionalism, Quality, Responsiveness, Value
"I am extremely pleased with the way my case was handled. Everyone at the firm were professional, caring and worked diligently to take care of my medical needs and provide a fair settlement. My attorney continues to go above and beyond to help. I am proud to recommend The Brown Law Firm!​​"
Ready to Talk to an Atlanta Personal Injury Lawyer?
Frequently Asked Questions About Atlanta Personal Injury Law
After an accident, it's normal to have a lot of questions. Unfortunately, it's nearly impossible to get clear, honest information from the insurance company.
Here, our personal injury lawyers answer some of your most common questions.
What Is a Personal Injury Lawyer?
A personal injury lawyer is responsible for suing the other party for their negligence which led to the injury.
Being involved in an accident can drain your pockets dry. Because of this, our expert Atlanta attorneys will fight for you so that you may receive the maximum amount of money for your financial recovery. 
Does a Personal Injury Lawsuit Require the Victim To Attend Trial Court?
Personal injury lawsuits do not require the victim and the party responsible for the accident to go to trial most of the time. Instead, a settlement will be deliberated and finalized between your attorney and the other party's insurance company. 
Our lawyers will do everything to discuss the best option for you to receive the largest settlement possible; this has a small percentage leading to trial. 
In fact, our firm only has to go to court in 5% of cases to fight for maximum compensation. This means less time you have to wait to get compensated.
Should I Accept a Settlement Offer From an Insurance Company?
Generally, no. At least not until you have discussed your case with an experienced attorney.

When it comes to making a financial settlement offer, the insurance company wants to pay out as little as possible. 
Usually, they will make an initial low-ball settlement offer, hoping the victim will accept it instead of speaking with an experienced accident attorney who can negotiate on your behalf and get you the settlement you deserve.
What if I Do Not Think That I Was Injured in My Accident?
If you have been in an accident, you should always get medical care even if you do not think you suffered an injury.
In many of the personal injury accidents we handle at our law firm, the injuries that people sustain have delayed or mild symptoms. If these injuries go untreated, they can lead to further complications or more severe damage.
As well as possibly leading to more severe physical injuries, failing to get medical care can result in your injury being excluded from your lawsuit.
How Much Is My Personal Injury Case Worth?
The value of a Personal Injury Accident Lawsuit depends on a lot of different factors, including:
Type of Accident

Amount of Damage

Extent of Injuries

Amount of Insurance Coverage Available
Depending on the details of your accident, your attorney will be able to draft a demand letter with you that will give an accurate estimate of the total value of your settlement.
Just remember, the plaintiff bears the burden of proof in a personal injury case. To recover financial compensation on a plaintiff's behalf, an Atlanta personal injury attorney must prove that the defendant's actions were the direct cause of the accident and injuries in question.
What Should I Say to an Insurance Adjuster if They Contact Me After My Accident?
Nothing! If you are contacted by an insurance company, do not say anything to them until you have spoken to your attorney. The main reason that the insurance carrier contacts accident injury victims are to get them to make a statement about their accident, which they can use to lower the value of their settlement.
Although you may have to speak with them eventually, you should always consult with an experienced legal team. They will explain exactly what you can and cannot say to them in order to protect the value of your case.
What Is a Personal Injury Lawsuit?
A personal injury lawsuit is a civil lawsuit where one party sues another for economic compensation after they were harmed due to negligence on the part of the other party.
Although there are many types of personal injury accidents, some of the most common ones include:
Car Accidents

Truck Accidents

Motorcycle Accidents

Slip and Falls

Medical Malpractice

Work Injury
If you have been involved in one of these types of accidents and are suffering from an injury, speaking with an experienced personal injury attorney is the best way to ensure that you receive a fair financial recovery.
How Much Does It Cost To Hire a Personal Injury Lawyer?
Hiring one of our Atlanta personal injury lawyers will not cost you any upfront legal fees because we provide a free consultation for our clients and work on a contingency fee basis. Your lawyer collects only a tiny portion of your final settlement.
Because of the contingency fee basis, you are sure that your attorney will do everything in their power to maximize your settlement and make sure that you win your lawsuit.
What Types of Compensation Can I Receive for Injuries After an Accident?
What you receive in your settlement will ultimately depend on your accident's circumstances and the extent of your injuries, property damages, and overall expenses.
The amount of compensation awarded to you in a settlement can range from thousands to millions.
Your Atlanta Attorney will most likely include the following types of expenses in your settlement offer: 
Out-of-Pocket Expenses: These expenses include anything incurred as a direct result of the accident. For example, in auto accidents in which your car was totaled, you would need a rental car, taxi service, or to borrow a car. Additional fees include parking fees at hospitals and gasoline for trips to and from doctor visits. This category can include any expenses you would have never incurred if the accident had not happened.
Medical Expenses: No matter the severity of your accident or resulting injuries, you are owed compensation claims for any medical attention you received and pain and suffering. Your attorney will demand reimbursement for your medical care, prescriptions, and other medical bills.

Lost Income: This may include all wages you lost for having to miss work due to your accident. This may also include the future if you cannot return to work due to your accident. Typically a letter from your employer stating your regular pay rate and hours that you lost, or will lose, is required to receive compensation.

Property Damage: Any property that was damaged due to the accident can be compensated for. This would include the damage to physical property, such as a car or motorcycle.

Pain and Suffering: After an accident, you can be compensated for the physical and emotional stress that the accident caused.

Loss of use: If you were paralyzed or unable to use a part of your body due to the accident, you could be compensated for the loss of enjoyment of life.

Loss of Consortium: If a loved one is injured, it affects more than just them. If you experienced deprivation of the benefits of a family relationship due to the accident, you might be able to claim loss of consortium.

Punitive Damages: If someone hurt you because of outrageously dangerous behavior, punitive damages may be available. Punitive damages are meant to punish the defendant for shockingly harmful conduct and deter similar dangerous conduct in the future.
How Long Will It Take To Get My Settlement?
Personal Injury Lawsuits can vary a great deal when it comes to the length of time it will take to settle. 
First, it depends on how soon after your accident you speak to an attorney and how long it takes to file your claim.
Second, the seriousness of the accident and the extent of the injuries can cause the length of time to vary. In most cases, insurance companies will want to wait until the accident victim is completely healed from their injuries and they have all of the medical bills before settling. This is another reason speaking with an attorney is beneficial, as they can set up a medical lien so that you do not have to pay your medical bills and then wait for reimbursement.
Finally, it depends on the size of the settlement. If you are willing to accept a smaller settlement, then your case can usually be resolved in a few months. If you are going after a larger settlement, it may take longer.
Also, if your case goes to trial, it can get pushed even further due to the large number of cases waiting to be tried in your area.
What Qualities Should a Personal Injury Lawyer Possess?
Communication - You can determine if the lawyer you hired is competent based on how they interact with their clients. In The Brown Firm, our lawyers will update you about everything regarding the case. They will also treat you with the utmost respect. 
Experience - A lawyer experienced in personal injury has more chances of winning the lawsuit than those who are rookies. Our Atlanta lawyers are guaranteed experienced and licensed to perform the duties of a personal injury lawyer. 
Availability - Our legal personnel can be contacted even outside of regular business hours if you ever need to ask questions regarding the lawsuit and other inquiries. 
Legal fees - Our attorneys work on a contingency fee, which means that they will not be paid unless you get paid first. Also, we at The Brown Firm ensure that your legal fees would not go to waste. 
Honesty - There is always a chance that you might not win the lawsuit. Our Atlanta attorneys are straight to the point and will tell you everything you need to know when it comes to the case.
Should I See a Doctor After a Personal Injury Accident?
Yes, you should always seek medical attention if you're injured. Even if you aren't experiencing immediate symptoms, you should always see a doctor after an accident.
This is not only good for your overall health, but it will be helpful during the claims process as well. Having your injuries documented by a medical team will help prove that your injuries were caused by the accident.
Once you have been treated, you may want to follow up with your primary care physician. They will likely ask questions regarding your condition and review your records.
Your doctor will then determine whether you need further testing or additional treatments.
What Is a Statute of Limitations?
The statute of limitations is the time limit on how long you have to file a personal injury case against the at-fault party. The clock starts to run on the date of the injury or accident. In general, the statute of limitations on personal injury cases in Georgia is two years.
However, although you have a two-year window to file your claim, the sooner you speak to an experienced attorney after your accident and file your claim, the greater the success rate and the chance of a larger settlement you have.
You Only Get One Shot at the Compensation You Deserve
When you suffer a physical injury in an accident, you only have one chance to seek justice for your loss and receive a fair settlement.
Having the right Atlanta personal injury attorneys helping with your insurance claim can be the difference between being compensated or being on the hook for thousands of dollars of damages.
You want a law firm that is more than just words. You need a firm that will spend quality time with you that has handled and won Millions of Dollars for personal injury cases in Atlanta and will treat you with the respect you deserve.
The Brown Firm will stop at nothing to win your case, including speaking with expert witnesses and medical experts to further understand the details of your accident.
If you believe The Brown Firm can assist you with your injury case, please call us today to get started. Our legal professionals would be thrilled to review your situation, discuss your options, and see how our team can assist.
It costs nothing to talk to us, so what do you have to lose?
We've Got Your Back.
Schedule Your Free Consultation
You'll notice the difference when you contact The Brown Firm! We have four offices to serve all of Georgia and South Carolina.
Call (800) 529-1441 or fill in this form to get started with a free consultation.