Okatie Personal Injury Lawyers
The Brown Firm - An Okatie Personal Injury Law Firm Dedicated To Protecting The Injured
As an attorney and a chiropractor, Harry Brown, along with his team of attorneys, provides compassionate, unparalleled service in Okatie, South Carolina.
Top Personal Injury Lawyers In Okatie, SC
If you've been injured in an accident or due to someone else's negligence in Okatie, South Carolina, and need legal representation, the personal injury attorneys at The Brown Firm can help you get your case started today.
Our skilled personal injury lawyers have over 30 years of experience representing accident victims and handling personal injury cases. Whether you have experienced life-altering injuries due to medical malpractice, car accidents, slip and fall, or workplace injuries, our top personal injury attorneys can help you have a successful claim for compensation.
If you retain our legal services, we will fight to prevent an insurance company from taking advantage of you and your family.
The knowledgeable injury attorneys at The Brown Firm in Okatie are prominent trial lawyers and negotiators who get our clients the maximum compensation they are entitled to. We work hard on your case so you can focus on recovering from your injuries.
We Protect The Injured.
Schedule your free initial consultation today.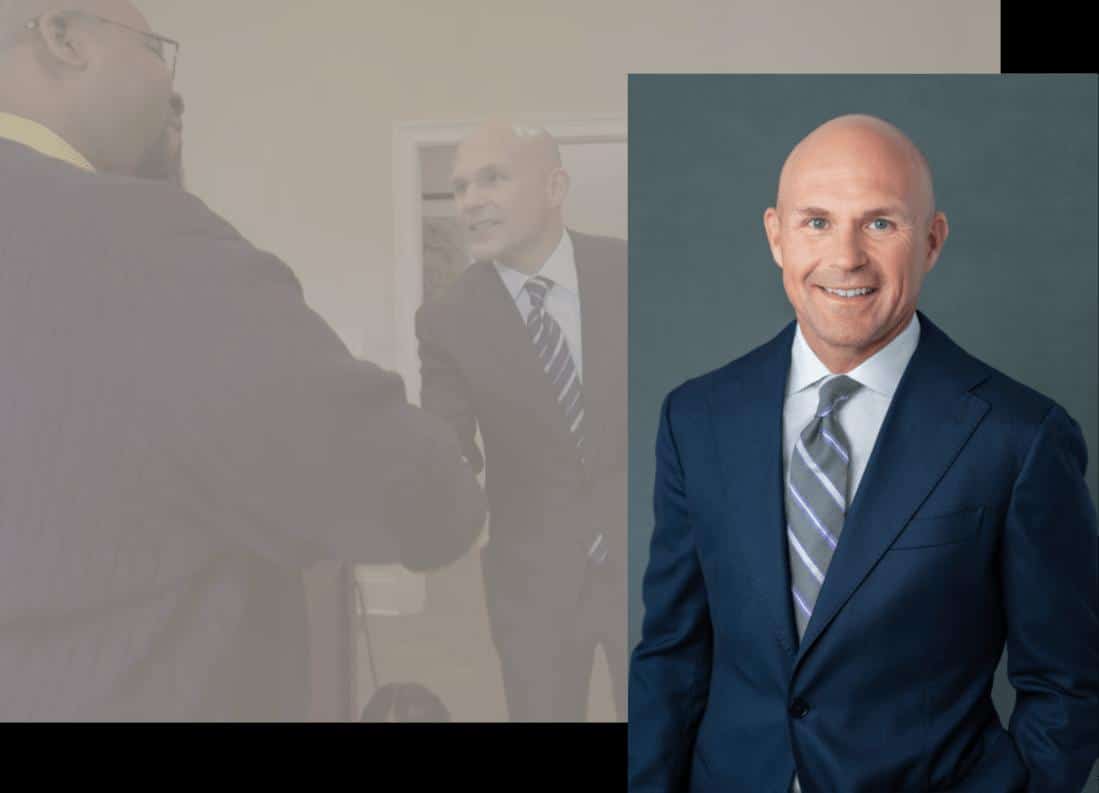 HARRY BROWN JR., DC, JD​​
Do You Need a Personal Injury Lawyer?
Here's the issue: After an accident, the insurance companies want to pay you the least amount possible. Attorneys want to settle as quickly as possible. Where does this leave you?
At The Brown Firm, we believe that every victim is important and deserves the utmost care and support. We don't settle until you get the compensation you deserve. 
The Brown Firm is dedicated to providing exceptional service. We'll take the time to get to know you and how your injuries affect your life. We help you with both big and small things, such as developing a compelling case and organizing doctor's appointments. Even better, our medical knowledge allows us to obtain the highest compensation permitted by law, allowing you to resume your life.
Why us? As both an attorney and a chiropractor, Harry Brown has witnessed firsthand how injuries can affect your physical and financial well-being. He also understands the insurance company's goals of minimizing payouts. Harry realized he could use his experience and knowledge from treating patients and dealing with healthcare and insurance companies to help people like you with personal injury litigation.
Do you still require additional information?
Let's go over some specifics of Personal Injury Law that you should be aware of, as well as the practice areas we cover.
Why Choose The Brown Firm?
The Brown Firm provides experienced legal counsel to personal injury victims with over three decades of combined expertise.
Our Okatie, SC personal injury lawyers fight for our client's rights to fair compensation via vigorous negotiation and litigation.
We have a comprehensive understanding of South Carolina personal injury law, extensive courtroom experience, and unrivaled medical knowledge.
You may expect the individualized attention of a small firm with the financial backing to take on any case size when you hire The Brown Firm.
Personal Approach to Client Satisfaction
At The Brown Firm, we understand that dealing with an injury and going through your case can be a trying time. That is why we focus on our clients and provide compassionate representation with unparalleled service.
Our team will keep you updated about everything regarding the case and guide you through your legal options. Customer service and spending time understanding the victim's circumstance is an essential part of how our law office operates. 
Dedicated Lawyers Who Fight for You
Our personal injury attorneys will make sure that you aren't taken advantage of, or pressured into a settlement that doesn't help you. We will negotiate for you, and if necessary, go to court to make sure that you are offered a fair settlement. 
We make it a priority to thoroughly analyze each case, whether it involves a careless driver or a large organization. We take pride in taking on matters that other South Carolina law firms might find difficult to manage.
We want to get our clients the highest settlement amount allowed by law, and we'll fight hard to get there.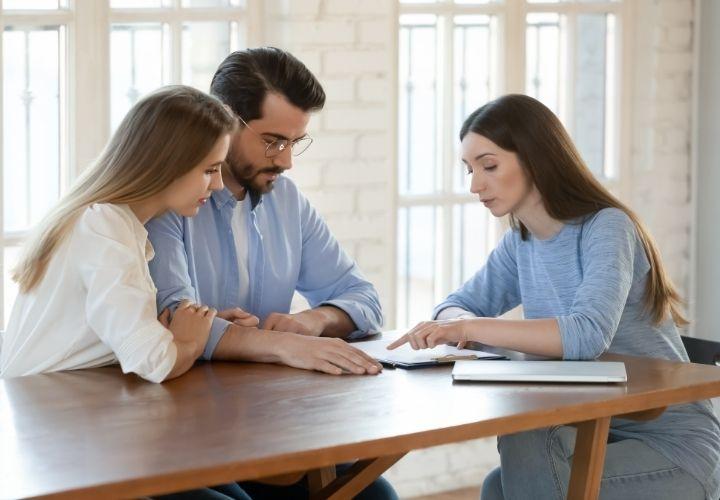 Our personal injury lawyers will ensure that you are not exploited or coerced into a settlement that is not in your best interests. We will represent you in negotiations and, if necessary, in court to ensure that you receive fair compensation.
Whether it's a careless motorist or a huge corporation, we make it a priority to properly investigate each case. We take pride in taking on cases that other legal firms in South Carolina might find challenging. We'll work hard to get our clients the maximum settlement sum allowed under the law.
How We Handle a Personal Injury Claim
After reviewing your case, we will prove the at-fault party is responsible for your injuries and focus on settling your personal injury claim.
If necessary, our experienced accident attorneys will take your case to trial to protect your interests.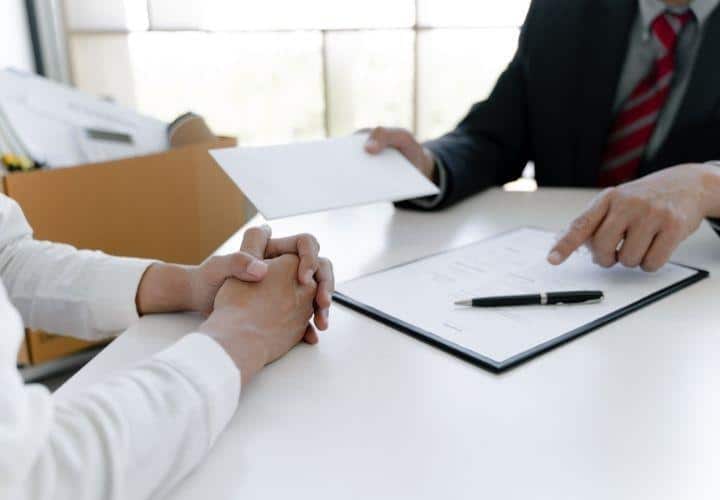 Personal Injury Cases We Handle
Our Personal Injury Lawyers have experience in many different case types.
Property owners, landlords, and property management companies have a responsibility to make sure the premise is safe for guests and customers. If someone is injured in a slip and fall due to negligence, they deserve to be compensated for their injuries.
When you are injured while working, you have the right to compensation. If the injury was due to the negligence of your employer, you may be eligible for financial compensation beyond South Carolina's workers' compensation plan. Get advice from an experienced accident lawyer.
Bicyclists are easy to be overseen by careless drivers, which can cause devastating injuries that deserve compensation.
Shaneka Chinn
If I Could Give 100 Stars I would!
"The Brown Firm is the best Law Firm ever! I was treated like family throughout the duration of my case. Mrs. Barreto called me and checked on me and made me feel as if I was a part of their team. From the very 1st day from the accident all the way until the end, I was never left out of anything & even received follow up calls after my accident. I'm actually going to miss their calls that's how great of service I was given. The firm was very informative and professional to work with. I am grateful they took me on as their client and I would without a doubt use them & their services again. If I could give them a 100 stars I would, thank you so much to Courtney for handling everything I asked and her guidance throughout the process. I'm so grateful."
Jessy Estrada
James Todd
"These are great lawyers dedicated to obtaining the best recovery for their clients. I would highly recommend this firm. My lawyer was great and very attentive! Her worked hard on my case when many others didn't want to put forth the effort. Her impressed me with all her hard work, and it was a long fight, but her didn't give up! I was honored to have her represent me and my difficult case and get justice! I would use this firm again without question. Highly recommend!!"
Kevin Smith
Amazing Service
"Amazing Service! This professional The Brown Firm helped me with a Personal injury situation. So I highly recommend this service. I was satisfied and with honest and outstanding The Brown Firm. Thanks for everything!"
Ready to Talk to an Okatie Personal Injury Lawyer?
Frequently Asked Questions About Okatie Personal Injury Law
After an accident, it's normal to have a wide variety of questions. Unfortunately, it's nearly impossible to get clear, honest information from the insurance company.
Here, our personal injury lawyers answer some of your most common questions.
How Much Is My Personal Injury Case Worth?
The value of a personal injury lawsuit depends on:
Type of Accident
Amount of Damage
Extent of Injuries
Amount of Insurance Coverage Available
Your attorney will draft a demand letter that will give an accurate estimate of the total value of your settlement.
What Is a Personal Injury Lawyer?
A personal injury lawyer helps individuals who have sustained injuries in accidents to recover the financial compensation needed to pay for medical treatment, make up for lost wages, and pain and suffering.
The insurance companies will contact you quickly after your accident and will want to settle as soon as possible. Frequently the amount they want to settle for is much less than you may need. An experienced personal injury lawyer has the skill to negotiate with the insurance companies to make sure that you get compensated fairly for your injuries.
If the insurance companies fail to meet the compensation amount deemed necessary, then the personal injury attorney is prepared to take your case to court to make sure you receive the amount needed to cover your costs from your injuries.  
Personal injury attorneys are familiar with how the insurance claim process works, what evidence is needed, and how to calculate and present a claim for you.
Without experienced legal counsel on your side, it can be challenging to navigate how to handle insurance companies.
If I Hire a Personal Injury Attorney, Will I Need To Go to Trial?
Most of the time, personal injury lawsuits do not require the involved parties to go to trial. Instead, settlement negotiations will be deliberated and finalized in mediation between your attorney and the at-fault party's insurance company.
Our Savannah lawyers will discuss the best options for you to receive the largest settlement possible, which can lead to trial.
How Much Does It Cost To Hire a Personal Injury Attorney?
The benefit of working with the personal injury attorneys at The Brown Firm is that we don't get paid unless you get paid. We do not require any upfront legal fees or out-of-pocket expenses and we offer a free consultation where we will go over your legal options and rights for your specific case.
Many lawyers charge an astronomical amount for their representation, and in the end, your case could end up costing you money. 
That's why we never charge our clients a penny unless we win the case and get you the settlement that you deserve. 
After you receive your settlement, a percentage will be deducted to pay for your attorney's hard work and success at getting you the justice you deserve.
How Long Will It Take To Get My Settlement?
The average time it takes to settle a personal injury claim is 6 - 24 months. This is because the details of personal injury cases vary greatly from case to case.  Some of the factors that can affect the timetable of receiving your settlement are:
Your injuries: If you are still receiving medical treatment, the process will take longer. This is to make sure that any unforeseen complications from the injury do not arise after you have received your settlement.  
When you reached out to your personal injury lawyer: Once you've selected one of the best personal injury lawyers in your area, they can begin to start your case. If you have delayed selecting your attorney, this will slow down the timetable for your compensation.
Negotiations: This period can take some time as there will be a lot of back and forth between your attorney and the insurance company.  
Lawsuit: If the insurance company doesn't believe that your injuries were from the accident and won't settle on the amount of your settlement, your attorney will file a personal injury lawsuit.
Trial: There are many stages before the lawsuit goes to trial. There will be a discovery phase, mediation, and negotiations (where settlements are usually reached), and if there is still no settlement, then the case will go to trial. This lengthens the timetable as hearings can get rescheduled, and the trial is often set at a later date, depending on the court's caseload.
All of these factors can affect when you receive the settlement.  
With the help of an experienced injury attorney, they will fight to make sure that you receive the maximum settlement while you focus on your recovery. 
What Can I Be Compensated for if I Am Involved in a Personal Injury Accident?
There are several factors that determine the amount of your settlement, such as the circumstances of your accident, the severity of your injury, and the overall expenses due to the injuries sustained. 
In a personal injury accident, you can be compensated for special, general, and sometimes punitive damages.
Special Damages: These are damages that have quantifiable amounts. This includes property damage, medical bills, and lost wages.
General Damages: General damages are harder to calculate.  This includes pain and suffering, emotional distress, loss of consortium, loss of companionship, physical disfigurement or impairment.  
Punitive Damages: When the cause of the accident is due to extreme negligence, such as driving under the influence of drugs or alcohol, punitive damages can be added to a settlement as an act of punishment.Will My Case Go To Trial? 
Most personal injury cases will not go to trial.  Typically the claim is settled between your personal injury lawyer and the insurance companies during negotiations.  
However, if insurance companies are unwilling to give fair compensation, The Brown Firm is prepared to take the case to trial. 
If your claim does go to trial, Okatie's top personal injury attorneys at The Brown Firm have the experience and knowledge to fight for your rights and to make sure that you are compensated fairly for your injuries. 
About Okatie, SC
About Okatie, South Carolina
Okatie is an unincorporated community west of Hilton Head Island in the Lowcountry of South Carolina. It is located in Beaufort and Jasper counties.
Okatie gets its name from the Okatee River, which flows nearby and empties into the Port Royal Sound. 
Okatie is also home to:
Graves Farm

Chechessee Creek Club

Okatie Creek Golf Club

Argent Lakes Golf Club

Spring Island (Private Island)

Port Royal Sound Foundation Maritime Center
Okatie Geography & Overview
Okatie, SC, is located 20 miles northeast of Savannah, GA, and is an unincorporated suburban area in Jasper County and Beaufort County. 
South Carolina Highway 170, also called Okatie Highway, is the main road through Okatie. 
As of 2020, there were 20,554 residents in Okatie. 
What Is Okatie Known For?
Okatie is located right in the middle of the Lowcountry. The Lowcountry region includes salt marshes and other coastal waterways, making it an essential origin of biodiversity in South Carolina.
We've Got Your Back.
Schedule Your Free Consultation
You'll notice the difference when you contact The Brown Firm! We have four offices to serve all of Georgia and South Carolina.
Call (800) 529-1441 or fill in this form to get started with a free consultation.