Savannah Personal Injury Lawyers
The Brown Firm - A Savannah Personal Injury Law Firm Dedicated To Protecting The Injured
As an attorney and a chiropractor, Harry Brown, along with his team of attorneys, provides compassionate, unparalleled service in Savannah, Georgia.
Our Savannah Personal Injury Law Firm's Competitive Advantage
We put our clients' needs first.
If you searched for "Personal Injury Attorney Near Me," you've come to the right place! Our Savannah personal injury law firm has the best personal injury attorneys in Georgia. Our Savannah office offers a free legal consultation so we can determine the value of your case.
We also understand that customer service is important, especially if you are dealing with physical pain from your injuries. That's why you'll work directly with a legal team and the best accident injury doctors in Savannah, who will call you back, help you understand your options, get you on the road to recovery, and fight for what you deserve.
Call our Savannah office today at (912) 401-0467.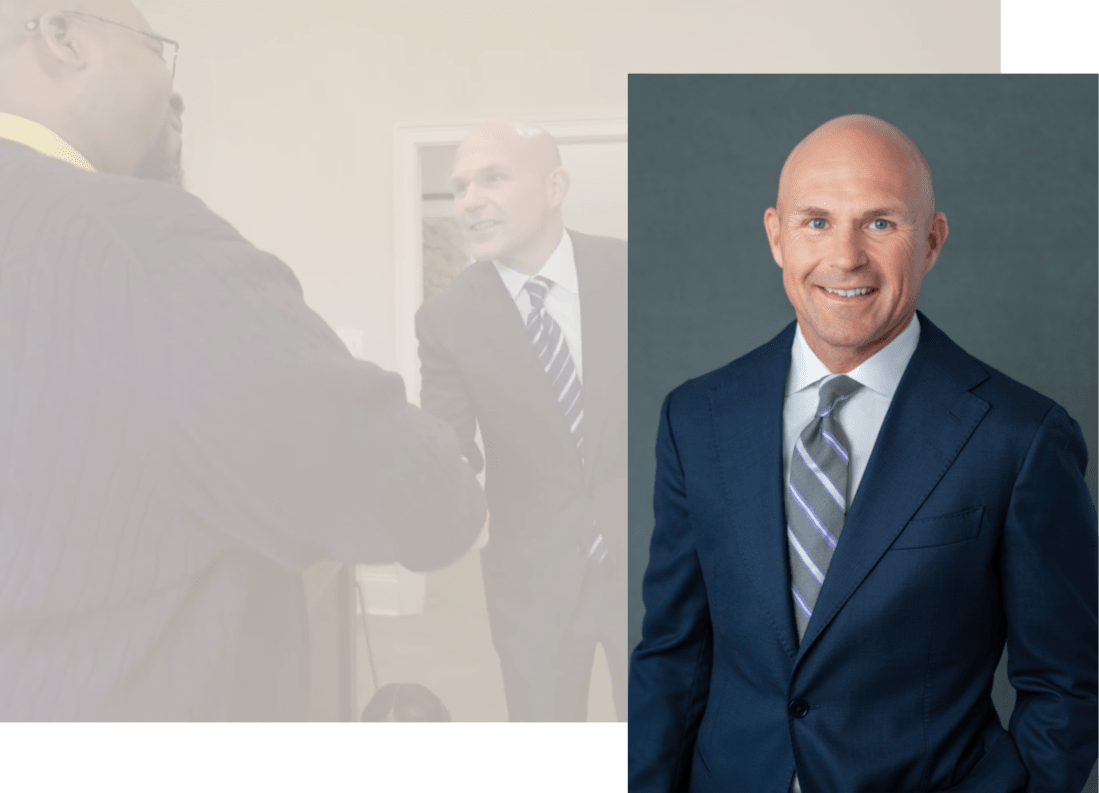 HARRY BROWN JR., DC, JD​​
Do You Need a Personal Injury Lawyer?
All too often, lawyers want you to settle your case as quickly as possible with the insurance companies so they can get paid fast.
At The Brown Firm, we believe that each case and each family deserves our maximum attention and effort. Some call that Southern hospitality. We call it doing the right thing for our clients.
Harry Brown has seen how injuries can impact your quality of life both physically and financially.
As both a Medical Professional and a Lawyer, Harry Brown developed his Savannah, Georgia, Personal Injury Practice with a vision of compassion for the individual and a dedicated heart to fight for justice. His background in healthcare as a Chiropractor offers you a level of medical knowledge far beyond that of most accident lawyers.
He has seen how insurance companies take advantage of the injured and realized he could bring that experience and knowledge to personal injury law for people like you!
Still, need more information?
Let's go through some specifics about Personal Injury Law that you need to know and the particular practice areas we serve.
Why Choose The Brown Firm?
With over three decades of combined experience, The Brown Firm provides expert legal representation to personal injury victims.
Our Savannah, Georgia, personal injury attorneys aggressively negotiate and litigate on behalf of our clients, pursuing their rights to fair compensation.
We have an in-depth understanding of Georgia personal injury law, significant courtroom experience, and an unparalleled medical background.
With The Brown Firm on your side, you can expect the personalized attention of a small firm with the financial backing to take on any case size.
Personal Approach to Client Satisfaction
You need to feel comfortable with the lawyer you've chosen.
From your first phone call with our staff, to your free initial consultation, we make it a priority to get to know you, the details of your case, how you have been affected by your injuries, and learn how we can best help you through the legal process.
Dedicated Lawyers Who Fight for You
The Brown Firm is comprised of personal injury experts who are trained to strategically fight insurance companies and large corporations in court.
Whether your case involves a negligent driver or a major corporation, we make it our priority to investigate each case thoroughly. We pride ourselves on taking cases other Georgia law firms may find challenging to handle.
Our injury lawyers have established themselves as respected trial attorneys who are not afraid to go to court to get their clients the fair settlement they deserve.
We aim to get the maximum settlement amount allowed by law for our clients and will fight aggressively to achieve this goal.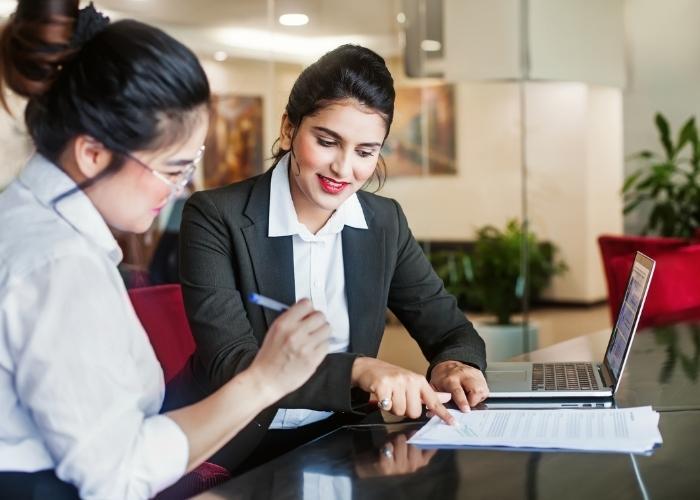 If you were in an accident due to another's negligence, we can help. No one should have to suffer because of someone's negligence. The Brown Firm is committed to protecting your right to the fair compensation you deserve.
Debilitating injuries can lead to a lifetime of costly medical care. Let our experienced team protect your interests, so you can get adequate recovery.
How We Handle a Personal Injury Claim
After reviewing your case, we will prove the at-fault party is responsible for your injuries and focus on settling your personal injury claim.
If necessary, our experienced accident attorneys will take your case to trial to protect your interests.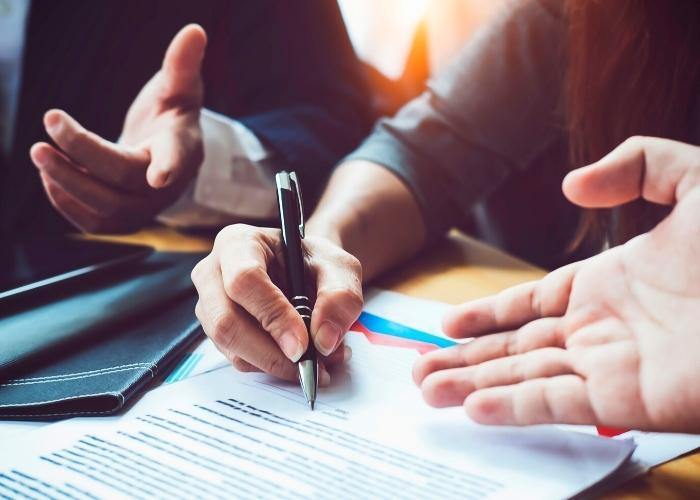 Personal Injury Cases We Handle
Whether you have been in a car accident or suffered medical malpractice, our legal team represents clients during their most stressful times. For more than a decade, we have represented the injured in Savannah, and we can put that experience to work for you.
Lucy Warren
Keeping Clients Up To Date
"I cannot thank the Harry Brown Firm enough for the work they did for me after my accident. From the first point of contact to picking up my settlement check, and every point in between, they were the BEST! My case manager, Deborah, checked on me multiple times throughout the process to see how treatment was progressing and to keep me up to date on the status of my case. My attorney, Adam, was incredible as well and definitely knows what he's doing! I am grateful for all they did for me!!"
Jessy Estrada
Exceptional Work
"The staff, along with the firm, showed very ethical work and importance to my case. They made sure that I was notified about anything relating to my case. I thank the Brown firm, for their exceptional work throughout my case."
Marlene Lloyd
Professionalism, Quality, Responsiveness, Value
"I am extremely pleased with the way my case was handled. Everyone at the firm were professional, caring and worked diligently to take care of my medical needs and provide a fair settlement. My attorney continues to go above and beyond to help. I am proud to recommend The Brown Law Firm!​​"
Ready to Talk to a Savannah Personal Injury Lawyer?
Frequently Asked Questions About Savannah Personal Injury Law
After an accident, it's normal to have a lot of questions. Unfortunately, it's nearly impossible to get clear, honest information from the insurance company.
Here, our personal injury lawyers answer some of your most common questions.
What Is a Personal Injury Lawyer?
A personal injury lawyer is responsible for suing the negligent party who led to the injury.
Being involved in an accident can be costly. Because of this, our Savannah attorneys will fight for you so that you may receive the maximum amount for your recovery. 
Qualities of a Good Personal Injury Attorney
When you work with The Brown Firm, you know you are getting a Savannah personal injury lawyer with decades of experience. These qualities make them the best personal injury lawyers in Georgia!
Communication

- At The Brown Firm, our lawyers will update you about everything regarding your case and treat you with the utmost respect. 

Experience

-

An experienced lawyer has a greater chance of

guiding you through the claims process and

winning your lawsuit compared to those who are rookies or practice in other areas of law. Our personal injury law firm is licensed to perform all duties of a Savannah personal injury lawyer.

Availability

- Clients can contact our office outside of regular business hours if you ever have questions regarding your case.

Legal Fees

- Our attorneys work on a

contingency basis

, which means they will not be paid unless you win.

Honesty

- There is always a chance that you might not win. During your initial consultation, the attorney is straightforward and will tell you if your case is worth pursuing.
If I Hire a Personal Injury Attorney, Will I Need To Go to Trial?
Most of the time, personal injury lawsuits do not require the involved parties to go to trial in order to receive financial damages. Instead, settlement negotiations will be deliberated and finalized in mediation between your attorney and the at-fault party's insurance company.
Our Savannah lawyers will discuss the best options for you to receive the largest settlement possible, which can lead to trial.
What Should I Say if an Insurance Company Contacts Me After My Accident?
Nothing! If an insurance adjuster contacts you, do not say anything to them until you have spoken to your attorney. The insurance company contacts accident injury victims to get them to make a statement about their accident, lowering the value of their settlement.
Although you may have to speak with them eventually, you should always consult with a personal injury lawyer. They will explain exactly what you can and cannot say in order to protect your case value.
Should I Accept a Settlement Offer From the Insurance Company?
Generally, no. At least not until you have discussed your case with a personal injury attorney.
When it comes to a settlement offer, the insurance company wants to pay out as little as possible. Usually, they will make an initial low-ball settlement offer, hoping the plaintiff will accept it instead of speaking with an accident attorney who can negotiate and get you a favorable settlement.
What if I Do Not Think I Was Injured in My Accident?
If you have been in an accident, you should always get a medical evaluation even if you do not think you suffered an injury.
In many cases we handle, injuries sometimes have delayed or mild symptoms. If these injuries go untreated, they can lead to further complications and damage. Failing to get medical treatment promptly can also result in your injury being excluded from your lawsuit.
How Much Is My Personal Injury Case Worth?
The value of a personal injury accident lawsuit depends on:
Type of Accident

Amount of Damage

Extent of Injuries

Amount of Insurance Coverage Available
Your attorney will draft a demand letter that will give an accurate estimate of the total value of your settlement that includes economic and non-economic damages.
What Is a Personal Injury Lawsuit?
A personal injury lawsuit is a civil lawsuit in which the injured party sues the negligent party for compensatory damages after they were harmed.
Some of the most common types of personal injury accidents include:
Car Accidents

Trucking Accidents

Motorcycle Accidents

Slips and Falls

Medical Malpractice

Work Injuries
If you were involved in one of these types of accidents and are suffering an injury, a personal injury attorney is the best way to ensure that you receive compensation.
How Much Does It Cost To Hire a Personal Injury Attorney?
Hiring a personal injury attorney will not cost you any upfront fees because they work on a contingency fee basis. A contingency fee basis means that your attorneys only collect a small percentage from your final settlement.
Working on contingency is very beneficial to clients because they can rest assured knowing that their attorney will do everything in their power to maximize their settlement.
What Can I Be Compensated for if I Am Involved in a Personal Injury Accident?
If you are involved in a personal injury accident, much can be included in your settlement, though it depends on the type of accident. In most personal injury cases, settlement amounts include compensation for:
Property Damage

Medical Bills

Loss of Wages

Pain and Suffering

Emotional Pain or Loss of Enjoyment

Loss of Consortium
It is important to have an experienced team evaluate your case to determine what should be included in your settlement and ensure that you get maximum compensation. 
Types of Compensation
The type of claim, amount of damage, the extent of injuries, and the amount of insurance coverage, will determine the value of your case. 
The amount of compensation awarded can range from thousands to even millions of dollars. Your Savannah Attorney will most likely include the following types of expenses during settlement negotiations: 
Out-of-Pocket Expenses: 

Anything incurred as a direct result of the accident. For example, in car accidents where your car was totaled, you would need a rental car or taxi service. This includes any expenses you would have never incurred if the accident had not happened.

Medical Expenses:

No matter the severity of your injuries, you are owed compensation for your medical care and pain and suffering. Your attorney will demand reimbursement for your treatments, prescriptions, and other medical bills. 

Lost Income

: This includes lost wages from having to miss work as a direct result of your accident. This may also include future wages if you cannot return to work due to your accident. A letter from your employer stating your pay rate and hours lost or will lose is required.

Property Damage:

Any damage to property due to the accident, including physical property, such as a car or motorcycle.

Pain and Suffering:

After an accident, you can be compensated for the physical and emotional stress that the accident caused. 

Loss of Consortium:

If a loved one is injured, it affects more than just them. If your marital relationship suffered due to the accident, you might be able to claim loss of consortium.
How Long Will It Take To Get My Settlement?
Personal injury lawsuits can vary when it comes to the period of time it will take to settle. You should never rush to receive fair compensation.
First, it depends on how soon after your accident you contact an attorney and file your claim for damages.
Second, the severity of the accident and injuries can add on extra time. Insurance companies will wait until the victim is completely healed and all medical treatments are completed. Your attorney can set up a medical lien so that you do not have to pay your medical bills until your case is settled.
Finally, it depends on the size of the settlement and when you can get a court date. Some cases can be resolved within a few months. If you are going after a larger settlement and must go to trial, it will take longer.
How Long After an Accident Do I Have to File a Claim?
There are set laws called "statute of limitations" that determine how long an individual has to file a claim after a specific accident.
In Georgia, the personal injury statute of limitations is two years for personal injury victims.
The two-year statute begins the day of your accident. If you do not file your claim within this window of time, the courts will not hear your case.
You will lose your right to claim both non-economic and economic damages.
The sooner you speak to an experienced attorney after your accident and file your claim, the greater the chance of a larger settlement you have.
What Are Common Types of Personal Injuries?
Whiplash Injury
Whiplash occurs when the body moves forward and backward at high speeds causing the muscles and ligaments to stretch.
Symptoms of whiplash may include pain in the neck, headaches, dizziness, nausea, vomiting, blurred vision, fatigue, muscle weakness, numbness in the arms or legs, tingling sensations, loss of balance, memory problems, depression, anxiety, insomnia, and even paralysis.
Spinal Cord Injury
Spinal cord injuries occur when there is trauma to the spinal column.
Symptoms of spinal cord injury may include weakness, numbness, tingling, burning sensation, pain, paresthesia, bowel and bladder dysfunction, sexual dysfunction, spasticity, sleep disturbance, cognitive impairment, seizures, and coma.
Brain Damage
Brain damage is the third most common type of injury following neck and back injuries. Traumatic brain injuries (TBI) are also a result of these types of accidents.
There are many different types of TBI including contusions, lacerations, fractures, hematomas, edema, hemorrhages, and traumatic brain swelling. These devastating injuries are generally associated with blunt force trauma, falls, and motor vehicle crashes.
Common symptoms of brain damage include headache, confusion, disorientation, difficulty thinking, slurred speech, inability to remember things, lack of coordination, visual impairments, and hearing loss.
Concussion
A concussion occurs when the brain moves inside the skull after being hit by an external force.
Most people who suffer from concussions have no symptoms at first. However, if left untreated, it may cause permanent damage to the brain.
Symptoms of concussion include headache, dizziness, nausea, vomiting, blurred vision, fatigue, irritability, memory loss, confusion, depression, and difficulty concentrating.
Broken Bones
A broken bone or fracture is any break in the continuity of a bone. Fractures occur when the body experiences extreme trauma, such as a car accident.
If not treated properly, fractures can lead to serious complications including infection, deformity, and disability.
Common types of fractured bones include wrist, ankle, elbow, hip, knee, ribs, and shoulders.
Sprains and Strains
Sprains and strains are injuries caused by sudden twisting motion of joints. These injuries often result in pain and swelling.
Sprains and strains usually happen in the ankles, wrists, elbows, knees, neck, back, shoulders, and fingers.
Burn Injuries
Burns are injuries where the skin is damaged by heat.
Skin burns can range from superficial to deep depending on how long they last and what type of burn they are. Superficial burns involve only the top layer of the skin while deep burns go deeper than the skin.
About Savannah, Georgia
Savannah is the oldest city in Georgia and the county seat of Chatham County. The Shawnee Tribe settled in the area in the 1680s on a river that they named the Savannah River.
Established in 1733, the city of Savannah served as both the initial capital of the state of Georgia and the seat of government for the British colonial Province of Georgia.
During the American Revolution and the American Civil War, Savannah was a significant port city. Today, it serves as an essential Atlantic industrial hub.
Savannah is also home to:
Forsyth Park
The Savannah Historic District
Bonaventure Cemetery
The American Prohibition Museum
Wormsloe Historic Site
Owens-Thomas House & Slave Quarters
The Cathedral of St. John the Baptist
The Mercer Williams House
Old Fort Jackson
Tybee Island Beach
Geography and Overview of Savannah
Located on the Savannah River, Savannah is located about 20 miles inland from the Atlantic Ocean. It is close to the American Intracoastal Waterway.
According to data from the U.S. Census Bureau in 2011, the city has a total area of 108.7 square miles, of which 103.1 square miles are land, and 5.6 square miles is water.
About 16 miles south of Savannah's downtown, the Ogeechee River in Georgia empties into the Atlantic Ocean. It marks the city's southernmost border.
What Is Savannah Known For?
The long-established city of Savannah is well-known across the country for its breathtaking coastal scenery, vibrant culture, and historic structures.
Today, Savannah is a major Atlantic seaport, an industrial hub, and one of the Southeast's most visited cities.
Savannah is dubbed the "Hostess City of the South" because it epitomizes southern hospitality.
It's understandable why Savannah is one of the South's most popular tourist destinations. There is lovely antebellum architecture, horse-drawn carriages, and well-kept parks.
The city served as the backdrop for several scenes in the 1994 film Forrest Gump, including the well-known bench scene in which Tom Hanks' character narrates the story. 
Savannah Hospitals
Address: 5353 Reynolds St, Savannah, GA 31405
Phone: (912) 819-6000
1705 Mercy Boulevard, Savannah, GA 31419
Phone: (912) 819-4100
Urgent Care 24/7 Historic Savannah
Address: 210 Fahm St Suite A, Savannah, GA 31401
Phone: (912) 662-8645
AppleCare Urgent Care Savannah
Address: 14089 Abercorn St, Savannah, GA 31419
Phone: (912) 777-6161
ExperCare Urgent Care Savannah Downtown
Address: 818 Abercorn St, Savannah, GA 31401
Phone: (912) 800-0110
Savannah Personal Injury Lawyers
Address: 25 Bull St Suite 400, Savannah, GA 31401
Phone: (912) 443-1000
Address: 100 Bull St Suite 231, Savannah, GA 31401
Phone: (912) 417-8855
Address: 221 W York St, Savannah, GA 31401
Phone: (912) 472-6242
Address: 410 E Broughton St, Savannah, GA 31401
Phone: (912) 737-6262
Address: 480 Mall Blvd, Savannah, GA 31406
Phone: (912) 809-5335
Address: 1 Bull St STE 400, Savannah, GA 31401
Phone: (888) 579-1790
Address: 333 Commercial Dr, Savannah, GA 31406
Phone: (912) 303-5850
Address: 800 Commercial Ct, Savannah, GA 31406
Phone: (912) 212-2100
Address: 1137 Mohawk St, Savannah, GA 31419
Phone: (912) 329-5900
Address: 5225 Abercorn St, Savannah, GA 31405
Phone: (912) 454-4243
Savannah School Districts
Savannah-Chatham County Public School System
Address: 208 Bull St, Savannah, GA 31401
Phone: (912) 395-5600
Savannah Universities
Address: 3219 College St, Savannah, GA 31404
Phone: 912-358-4338
Address: 709 Mall Blvd, Savannah, GA 31406
Phone: (912) 201-8000
The Savannah College of Art and Design
Address: 516 Drayton St, Savannah, GA 31401
Phone: (912) 525-5100
Savannah Museums
Address: 207 W York St, Savannah, GA 31401
Phone: (912) 790-8800
Address: 207 W York St, Savannah, GA 31401
Phone: (912) 790-8800
Address: 303 Martin Luther King Jr Blvd, Savannah, GA 31401
Phone: (912) 651-6840
We've Got Your Back.
Schedule Your Free Consultation
You'll notice the difference when you contact The Brown Firm! We have four offices to serve all of Georgia and South Carolina.
Call (800) 529-1441 or fill in this form to get started with a free consultation.