The Legal Representation
You Deserve.
The Medical Insight
You Need.
As an attorney and chiropractor, Harry Brown, along with his team of attorneys, provides compassionate, unparalleled service in Savannah, Atlanta, Athens, Okatie, and throughout Georgia and South Carolina.
Our Client-Focused Attorneys Won't Back Down
We listen to our clients carefully and negotiate with the insurance companies aggressively.
From your first phone call you'll notice a difference. The Brown Firm is committed to unparalleled service. We'll spend time getting to know you and understanding how your injuries affect your life. We walk with you through the big things, like building a strong case, and the little things, like scheduling doctor's appointments. Better yet, our medical insight helps us pursue the maximum compensation allowed by the law, letting you move on with your life. 
We Handle a Range of Personal Injury Cases
Our legal team represents clients in their darkest moments: after a car accident, dog bite, occupational accident, or medical malpractice. We have represented the injured in Savannah and throughout Georgia and South Carolina for more than a decade, and we can put that experience to work for you.
I met with Harry Brown personally and he sat with me for 20 minutes at our initial consultation to explain everything. He even called after my surgery to see how I was doing. I met with him several more times after that and was kept informed about my case throughout. I highly recommend Harry Brown as an attorney.
Ready to Talk to a Lawyer Who Has Your Back?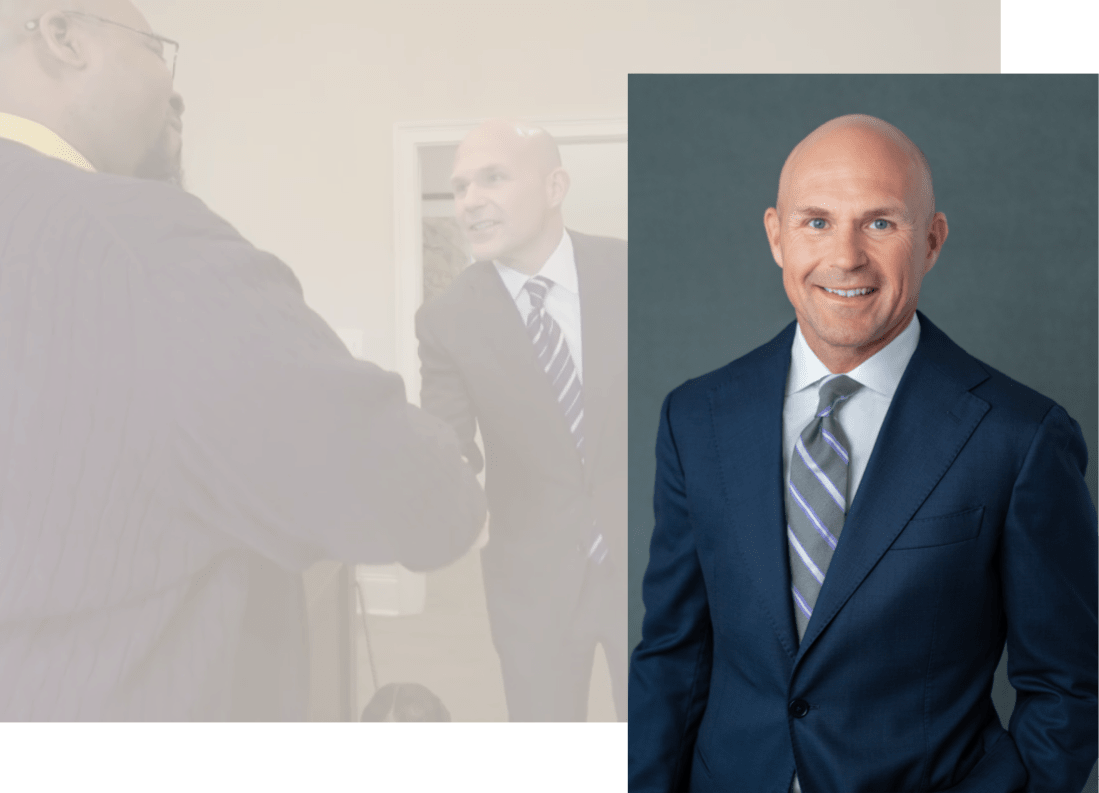 Meet Harry Brown, Jr., DC, JD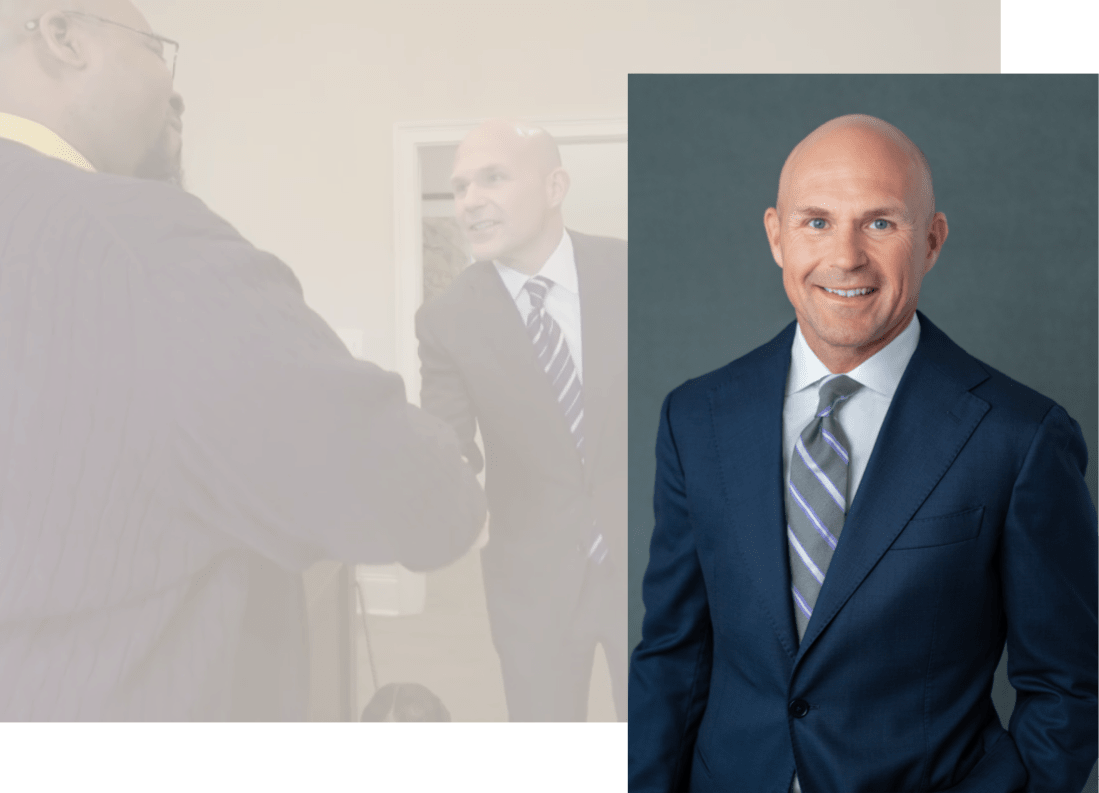 Harry Brown isn't your average trial lawyer. Besides graduating from John Marshall Law School and passing the bar in Georgia, he earned a Doctor of Chiropractic from Parker College of Chiropractic. He was a practicing chiropractor for 10 years.
Chiropractors don't just learn how bodies work and respond to trauma—they're also specially trained to see things holistically. This unique perspective helps Harry and his team uncover the truth when investigating cases and understand what their clients really need.
Harry sees accident injuries and the healthcare industry in a way most personal injury lawyers don't. He brings that empathy to his practice.
Our Recent Personal Injury Articles
A stolen vehicle chase with deputies left two teens in critical condition after they lost control of the vehicle.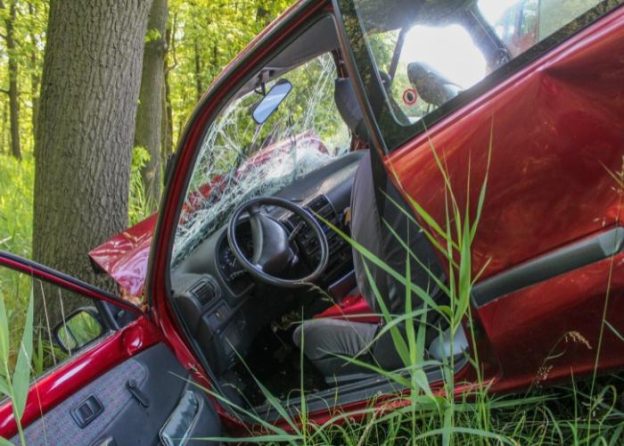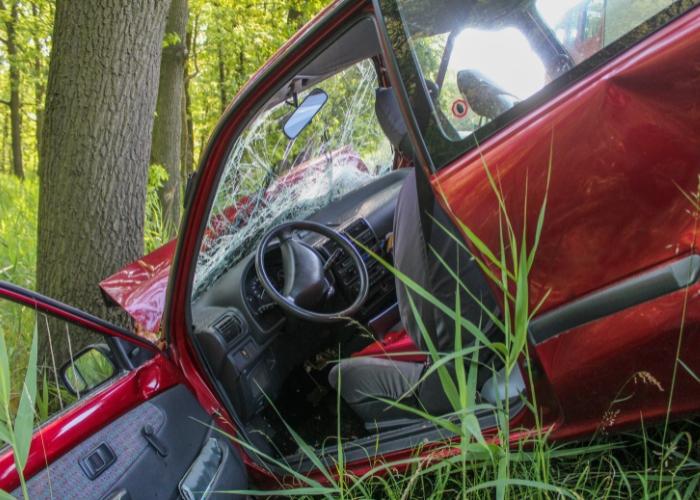 Frequently Asked Questions About Georgia Personal Injury Law 
After a car accident or another injury accident, it's normal to have a lot of questions. Unfortunately, it's nearly impossible to get clear, honest information from the insurance company.
Here, our personal injury lawyers answer some of your most common questions.
Should I Hire a Personal Injury Attorney?
If you were injured because of someone else's behavior, the answer is yes. The most important thing is that you get better, and now is the time to focus on healing. While you do that, a good personal injury attorney will take care of the rest. Further, an experienced attorney may secure three times the settlement or jury award you might get on your own. 
What Is a Personal Injury?
Personal injury refers to legal cases that involve someone who was injured physically, mentally, or emotionally. This can also include property damage. You can demand compensation for these losses, either through a settlement or a jury award.
You might have a personal injury claim if someone else's negligence or recklessness caused your injuries. For example, if you are injured in a car accident because another driver ran a red light, you likely have a personal injury case.
Typical personal injury cases arise from:
How Long Will My Personal Injury Claim Take?
This depends on your specific case. The more complicated it is, the longer it will take to organize the evidence and conduct negotiations.  
In some cases, the insurance company agrees to a fair settlement quickly and there's no need for a lawsuit or trial. 
Unfortunately, most of the time, the insurance companies do not agree with plaintiffs' demands right away, and they end up filing a lawsuit. 
In our experience, the average time to close a case is eight months to one year. However, we can't make timeline guarantees on any case.  
How Much Is My Personal Injury Claim Worth in Georgia?
Every case is different, and your best bet is to discuss your claim's strength with an experienced Savannah personal injury lawyer to know for sure. In general, you may have a strong case if:  
Someone else's action (or inaction) caused your injury

 

That injury negatively affected your life (in terms of health, finances, and quality)

 

You have bills, statements, or other ways to show the other party's fault and your losses

 

The at-fault party has adequate insurance coverage to compensate you for your losses

 
You'll also need to calculate your damages, or the financial and emotional losses associated with your claim. Your damages might include: 
Medical and health care costs (now and in the future)

 

Lost income and wage-earning capacity

 

Property damage

 

Pain and suffering

 

Funeral and burial expenses

 

Punitive damages (in rare cases)

 
In Georgia, drivers must carry a liability insurance policy that's at least $25,000 for the injury or death of one person and $50,000 for the injury or death of more than one person in a single accident. Some drivers have policies with higher limits.  
When you schedule a free consultation, our team will start calculating your damages and investigating your case. 
How Long Do I Have to File a Personal Injury Lawsuit in Georgia? 
In most Georgia personal injury cases, you have two years from the date of the incident to file a lawsuit. This time limit is called the statute of limitations. If you try to file or negotiate with the insurance company after two years, you may lose your legal rights and be forever barred from seeking compensation.  
How Much Does a Personal Injury Lawyer Cost in Georgia or South Carolina?
Hiring a South Carolina or Georgia personal injury attorney will not cost you anything up-front. We take our fee as a percentage of your settlement. 
That means there are zero charges up front and zero charges if we do not recover compensation or win in your case. You have no risk! Our goal is to get every client as much money as we can, as quickly as we can. 
We have an experienced team of dedicated legal professionals who are at your service: our attorneys, investigators, and legal assistants. They are all trained to fight on your behalf and get you fair compensation for your losses. 
We take the time to: 
Interview you carefully 

 

Answer your questions about your case and legal options

 

Talk to your medical team about your conditions

 

Gather police reports, medical records, and other evidence

 

Visit the crash scene and talk to eyewitnesses

 
What Does an Insurance Adjuster Do?
An adjuster is a specially trained employee at an insurance company or claims management service. They investigate claims and negotiate with the injured person—trying to resolve these issues as quickly and cheaply as possible. They may also be called a claims specialist, independent claims analyst, or claims representative.  
No matter what they are called, the insurance adjuster is not on your side and cannot provide legal advice. Sometimes, they will even pressure you to settle, arguing that your case isn't worth much or that an attorney is a waste of money. These are red flags—and you should immediately call a lawyer for practical, honest advice. 
What Should I Bring to a Free Consultation at The Brown Law Firm?
During your free consultation, our team will want to learn as much as possible about your claim and injuries. The following information can help speed up our investigation: 
A written account of the incident as you remember it 

 

The police report 

 

Any evidence gathered at the scene, such as pictures or witness statements 

 

Medical records explaining your injury, diagnosis, and treatments you've had or will need  

 

Copies of your medical bills and check stubs

 

Letters from the insurance companies

 
If you have trouble accessing the police report or other records, that's okay. If we take your case, our team can help you collect these documents.  
You should also bring a list of any questions you might have. That way, you can make the most out of your consultation and get the information you need. 
We've Got Your Back.
Schedule Your Free Consultation
You'll notice the difference when you contact The Brown Firm! We have four offices to serve all of Georgia and South Carolina.
Call (800) 529-1441 or fill in this form to get started with a free consultation.