Nursing Home Abuse Lawyers Who Fight for the Elderly and Their Families
Nursing Home Negligence Lawyers That Care
Unfortunately, nursing home negligence and elder abuse occur more frequently than one would think. It is a disturbing and tragic fact for every potential nursing home resident that no one should ignore in any capacity. 
Senior citizens are society's most vulnerable group of people. They are at their most isolated when their living situations turn dangerous, and it becomes clear that they cannot live on their own or take care of themselves. 
Should complications arise, however, we may need to turn the care of our loved ones over to assisted living facilities, nursing homes, or long-term care facilities. We expect nursing facilities to provide high-quality, dedicated, thoughtful, and compassionate care to our loved ones. 
The elderly's emotional and physical health should be cared for, and personal hygiene should be maintained. That is why we have elected to place them in special care. This is why it is so particularly heinous when nursing home staff members violate that trust. It doesn't only affect the nursing home resident but their family and friends as well.
If you or a family member is in this unfortunate situation, contact our Georgia Nursing Home Abuse Lawyers or our South Carolina Nursing Home Abuse Attorneys at The Brown Firm for a free case review. Our staff is here to help.
The Brown firm has taken good care of me throughout both of my accidents in the past 5 years. I could name several people I would like to thank but the truth is every member across the board of The Brown Firm has outstanding customer service and will help you find out all the information you need to know about your case. And if they do not have the answers they point you in the direction of someone who does. I pray I never have another accident, but if I do I know I can count on The Brown Firm.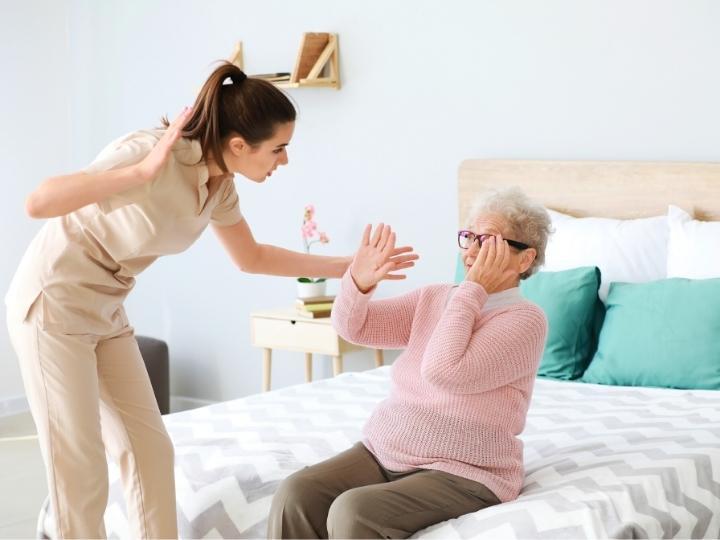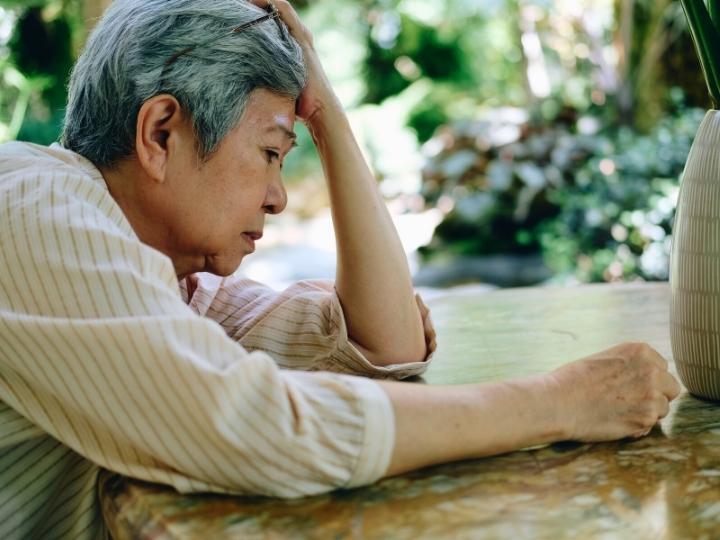 What Compensation Is My Loved One Entitled To Receive?
Victims of nursing home abuse are protected by nursing home abuse law and are entitled to compensation.
This compensation may cover:
Medical Bills

: If your loved one has unexplained injuries, they should be entitled to compensation for medical expenses like medications, emergency visits, hospitalization, surgeries, therapy, specialist visits, and transportation to and from appointments.

Punitive Damages

: Punitive damages are meant to punish the nursing home employee or another abuser for their harmful acts or behavior. They are also meant to discourage others from behaving similarly.

Non-Economic Losses

: Some abuse in nursing homes may entitle your loved one to compensation for pain and suffering. These "quality of life" losses impact their ability to enjoy past hobbies or interests.
Signs and Types of Abuse In Nursing Homes
Nursing homes and assisted living facilities are busy places. Staff members, including medical professionals, face many challenges in caring for elderly residents. Most of them do their best to provide quality care. But sometimes mistakes are made, or caregivers act with neglect out of their own frustrations. 
Nursing home abuse does occur all too often and takes many different forms. Each victim of abuse may have completely different experiences.
Here are a few common signs of nursing home abuse seen by our nursing home abuse law firm:
Emotional Abuse

Physical Abuse

Verbal Abuse 

Sexual Abuse 

Financial Abuse 

Medical Malpractice 
No matter what form of nursing home abuse you or your loved one has experienced, there is never a good reason for nursing home staff to mistreat a resident. 
Caregivers might hide the abusive actions, but family members can watch for signs of any type of elder abuse and nursing home neglect or mistreatment, including: 
Bedsores:

Also referred to as pressure sores, pressure ulcers, and decubitus ulcers, bedsores result from patients being left in one position for extended periods. This results in pain, extended medical care, infection, or death. Federal Regulations impose responsibilities on nursing homes to prevent unavoidable bed sores on elderly people.

Falls:

Nursing home falls may result in broken bones, subdural hematoma, and life-threatening injuries requiring extensive medical treatment. Nursing homes have a duty to balance each patient's rights to be free even if they are at risk for a fall, and then implement safeguards to prevent falls. If your loved one has been injured in a fall, you may have grounds for a nursing home abuse lawsuit.

Fractures:

Broken bones and fractures in elderly people are painful and significantly impact their quality of life. Unfortunately, many cases of dropped patients have resulted in bone and hip fractures and other serious personal injuries. If this has happened to your loved one, you should speak to experienced personal injury lawyers who can explain your legal rights.

Choking:

Many elderly patients have difficulty swallowing, known as dysphagia, so choking is common. Nursing homes should assess patients for swallowing to prevent choking accidents and provide proper care and supervision at mealtimes. Nursing home lawsuits can compensate victims if their loved one seems to choke regularly.
The above conditions or injuries are considered abusive and are all preventable. 
The conditions below indicate poor care or signs of neglect.
Dehydration:

Being dehydrated is a sure sign of inadequate care. Not getting enough water is a leading cause of elder neglect. Every nursing home resident should receive the fluids needed to maintain their physical well-being. The responsible parties in the nursing facility should monitor the resident's fluid intake and output to avoid dehydration.

Malnutrition:

This occurs when nursing home employees fail to address the basic needs of their elderly citizens. Facilities must conduct regular assessments, including weigh-ins, to avoid malnutrition. An experienced lawyer will know this and check to be sure it's being done.

Elopement:

Elopement, or wandering, is when a patient leaves the facility's safety without the staff's knowledge. Most elopement cases involve dementia or Alzheimer's patients not getting the required level of care.

Sexual Assault:

There is very little known about sexual abuse in long-term care facilities for older adults. This is because most sexual assault cases involving nursing home patients go unreported. However, these cases typically involve disabled patients who cannot verbally communicate these forms of nursing home abuse. Signs of sexual abuse include visual distress, withdrawal, sexually transmitted disease, and bloody or torn clothing

.

An experienced attorney will look for all of these signs.

Medication Errors:

These errors happen when patients receive the wrong dose or wrong medication, which can be fatal. This is a form of medical negligence, and nursing homes can be held accountable for issues arising from medication errors.

Unexpected Death:

If your loved one experienced an untimely death, you might wish to investigate the circumstances with experienced nursing home lawyers. If the death is causally related to negligent medical care or nursing home care, you may have grounds to file a wrongful death claim.

Other Types of Abuse:

Many other types of abuse involve physical abuse and psychological abuse by nursing home staff. Unfortunately, countless situations involve emotional abuse, sexual abuse, mental abuse, financial abuse, or verbal abuse due to negligent nursing, even in a skilled nursing facility. Unfortunately, this abuse is rarely reported to authorities, so it's essential to look out for signs of abuse.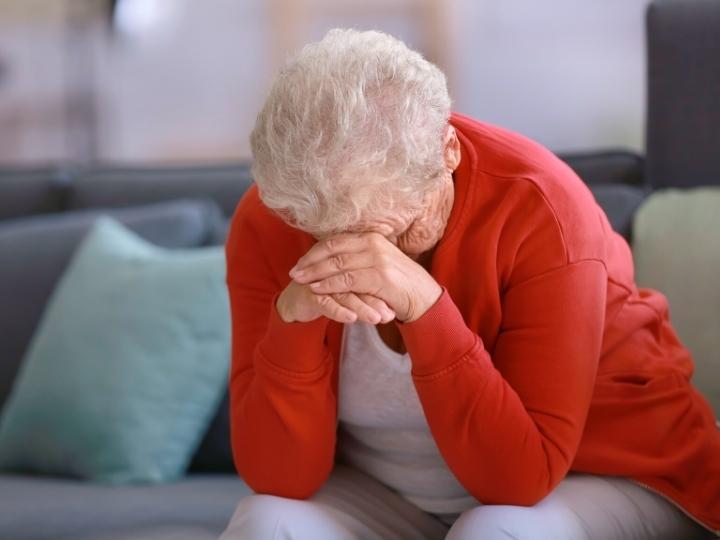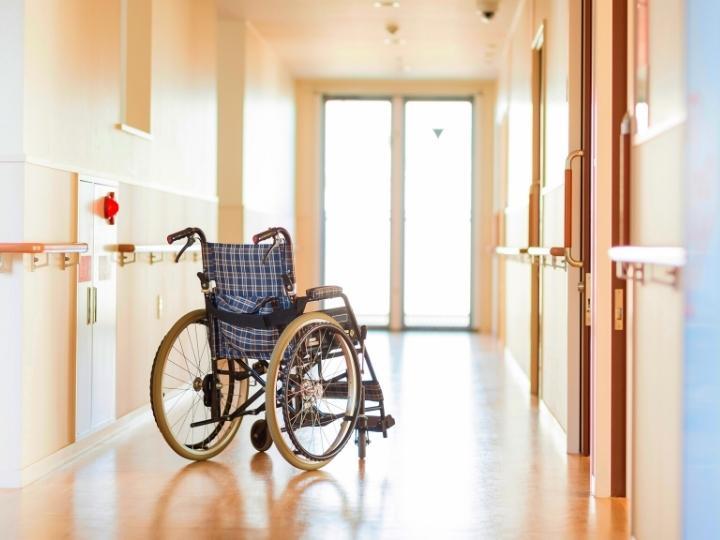 How Do I Prove A Nursing Home Abuse Case?
If you've experienced any of the examples of nursing home abuse we spoke about above, the first thing you have to do is prove it happened. A typical nursing home claim involves serious problems, physical harm, medical malpractice, neglect cases, and untimely death.
To seek justice and receive financial compensation for your damages, skilled nursing abuse lawyers will help you show that:
The defendant owed you a duty

The defendant breached that duty

You suffered serious injuries

You can prove the defendant's breach caused those injuries
Elder neglect cases involving medical negligence by a physician require nursing home abuse lawyers ready to hold staff members accountable for any type of abuse under applicable laws.
Nursing Home Residents Need an Advocate
If you know someone suffering from abuse, you must act as quickly as possible. The sooner help arrives for a victim of nursing home abuse, the sooner you can exercise your legal rights, and the abusive behavior can end.
If this situation applies to you, contact our law firm to speak with experienced nursing home attorneys. We will take your nursing home abuse lawsuit very seriously and introduce you to an experienced nursing home abuse lawyer who will represent you with compassion in your claim against the nursing home facility. The elderly people in our lives deserve to age with dignity.
You can also schedule a free consultation with a nursing home abuse attorney by clicking the button below so we can start the legal process.
If you or a loved one were injured and need legal help, our skilled personal injury attorneys will be at your side every step of the way. 
Fill out our simple online contact form below or give The Brown Firm a call at (800) 529-1441.
Ready to Talk to an Abuse Lawyer Who Has Your Back?
Contact The Brown Firm
Get the Answers and Compensation You Deserve
You'll notice the difference when you contact The Brown Firm! Our local dedicated attorneys want to help you recover and rebuild.
Schedule your free consultation by calling (800) 529-1441 or completing our simple online form.