Injured in an Auto Accident? Contact a Car Accident Lawyer Today!
Hiring an Auto Accident Lawyer
Accident victims need to be sure they have the right person on the case. If you are suffering from injuries sustained in an automobile accident, contact The Brown Firm so you can hold the negligent driver accountable.
Our legal team has decades of experience with car accident personal injury claims and will represent you with hard work and compassion.
We understand the difficulties you're facing after a car crash, from physical injuries to dealing with the insurance companies of the at-fault driver.
Let a car accident lawyer handle the endless documents and phone calls with the negligent driver and their insurance company so you can focus on healing 
I had a great experience with The Brown Law Firm. Professional service and they worked hard on my case to make sure I was taken care of in the end.
What You Should Do After Being Injured in a Car Accident
If you've been involved in a motor vehicle accident, you need to seek medical treatment as soon as possible.
Seeking medical care right away gives you the best chance to make a quick physical recovery from your injuries. And if there is any possibility you will make a personal injury claim against the liable party, you need to seek medical care right away so the insurance adjusters are more likely to give you a fair settlement.
Having medical records created immediately after the accident in addition to an accident report will make them take your personal injury lawsuit seriously.
Even if the accident seems minor, you may go on to suffer permanent injuries requiring months, or even years, of medical treatment if you don't see a doctor right away.
Don't Speak to Insurance Adjusters
The other driver's insurance company adjuster will likely contact you.
You are not required to give any statements to an insurance adjuster without first speaking to a personal injury lawyer. The insurance company of the negligent party wants to give you as little financial compensation as possible or deny your claim entirely.
Insurance adjusters ask you questions designed to elicit answers that will minimize your recovery or allow them to argue you were also negligent. Giving a statement to any insurance adjuster could hurt your case in ways that can't even be fixed by an attorney.
Even when the police are preparing their police report, don't say anything you don't need to tell them the facts and nothing else. Let your legal representation handle the talking.
Contact an Experienced Car Accident Attorney
Everyone has legal options if they have suffered damages in an auto accident.
Auto accident attorneys can help you receive fair compensation in a personal injury claim for all types of accidents. Even in a seemingly minor rear-end accident, you should always take advantage of a free consultation with an expert in car accident injury law. This will help you avoid being taken advantage of by the insurance providers.
When you hire an injury lawyer, they will handle every aspect of your car accident injury claim. They will explain the legal process and everything you are entitled to recover. They will ensure you get your car repaired, help you get a rental car through your insurance policy, help you get fair compensation, and ensure the responsible party is held accountable.
We will also help you find the most qualified doctor who is best suited to treat your specific injuries.
We Understand Car Accident Injuries In A Way Most Attorneys Don't
The Brown Firm is different. Working with our legal team means you'll have access to not only excellent car accident attorneys, but to medical insight most lawyers don't have.  
As a doctor of chiropractic and an experienced car accident lawyer, Harry Brown understands what a traumatic event like an auto accident can do to bones and muscles. He recognizes that if a client mentions back pain or headaches, it can indicate something much more serious.
Harry also understands what your injuries mean in terms of the medical expenses in your car accident claim. He's helped patients experiencing a range of serious injuries after a crash and brings his knowledge of chiropractic and physical therapy to their car accident cases.
All too often, injuries sustained in a car wreck aren't recognized by insurance companies or fully understood by the injured person's lawyer. While the insurance companies are trying to pay as little as possible and want to minimize injuries, even well-meaning attorneys simply don't always know what to look for.
The reality is that certain injuries aren't obvious right away. Your body produces chemicals like adrenaline in traumatic situations to boost energy and decrease pain, making you less likely to detect every injury.
Injuries That Can Take Time To Appear After a Motor Vehicle Accident
Something that doesn't appear to need immediate medical treatment can become highly problematic in the days and weeks ahead.
Whiplash
Brain Injury
Concussion
Head Injury
Emotional Distress
Spine Injury
Spinal Cord Injury
Internal Bleeding
The Most Common Types of Car Accidents
Every collision is unique. There are patterns to how crashes occur and being aware of them could help you avoid an accident.
Rear-End Collisions
Head-On Collisions
Side-Impact Collisions
T-Bone Accidents
Multi-Vehicle Accidents
Single-Vehicle Accidents
Common Causes of Car Accidents
Even if you are a responsible driver, car accidents occur out of nowhere and can be caused by a variety of factors.
Distracted Driving
Reckless Driving
Driver Error
Drunk Driving
Driver Fatigue
Aggressive Driving
Poor Road Conditions
Inclement Weather
Vehicle Defects
Driving Over the Speed Limit
Ready to Talk to a Lawyer Who Has Your Back?
Trust The Brown Firm With the Heavy Lifting and the Small Details
Our auto accident attorneys remain focused on your case to secure maximum compensation from the at-fault party. We treat families with compassion while staying aggressive with the insurance companies.
You're already carrying so much; let us do the heavy lifting.
No detail is too small for our accident attorneys. If you need help understanding your medical expenses, assessing property damage, or getting to a doctor's appointment, we'll help with that too.
Get Legal Advice From an Experienced Car Accident Attorney
You don't have to go it alone after a car accident. The Brown Firm makes it simple to get started with a free case evaluation where we can discuss everything from your medical costs to how your injuries have changed your earning capacity.
Because we charge a contingency fee, you will only pay The Brown Firm when we win your case. To us, practicing personal injury law is about protecting the injured and doing all we can to help you get back to your life.
If you or a loved one were injured and need help, our skilled personal injury lawyers will be at your side every step of the way. Click below to schedule a free car accident consultation.
Our Recent Personal Injury Articles
If you were injured in an accident in Georgia or South Carolina that wasn't your fault, learn tips for choosing a quality personal injury attorney.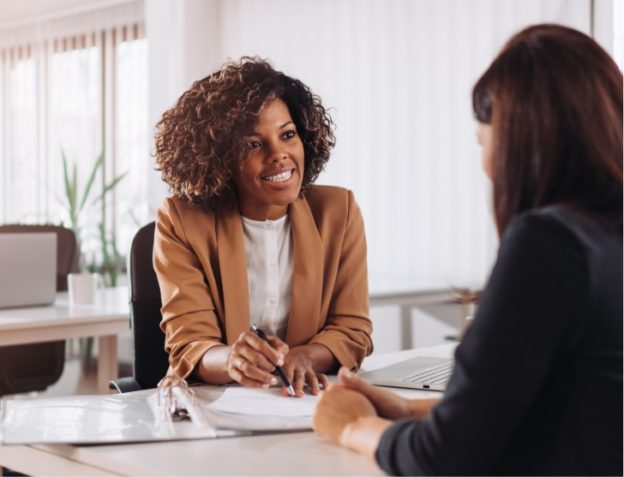 Contact The Brown Firm
Get the Answers and Compensation You Deserve
You'll notice the difference when you contact The Brown Firm! Our local dedicated attorneys want to help you recover and rebuild.
Schedule your free consultation by calling (800) 529-1441 or completing our simple online form.