What's The Difference Between a Personal Injury Settlement and Verdict?
If you've been injured in a car, truck, or motorcycle accident due to the negligence of someone else, you are entitled to compensation to pay for your damages.
These damages include medical bills, pain, and suffering, lost wages, and damage to your personal property.
This is called a personal injury claim.
You've probably heard them called settlements or verdicts being recovered for the injured. 
But what's the difference between the two?
How do you know which type of claim will be in your best interests? 
When you're injured as the result of someone else's negligent conduct, even if it is unintentional, you likely have grounds for a claim against the responsible party. 
Claims of this kind may be resolved through a settlement or verdict.
In the article below, we will address these two terms to provide a clear explanation of how they differ and how they may affect your personal injury claim.
Claims of this kind may be resolved through a settlement or verdict.
In the article below, we will address these two terms to provide a clear explanation of how they differ and how they may affect your personal injury claim.
I met with Harry Brown personally and he sat with me for 20 minutes at our initial consultation to explain everything. He even called after my surgery to see how I was doing. I met with him several more times after that and was kept informed about my case throughout. I highly recommend Harry Brown as an attorney.
What Is a Personal Injury Settlement? 
A settlement is an out-of-court agreement. Two parties to a lawsuit reach an arrangement without completing legal proceedings.

In the field of personal injury law, a lawsuit may be filed by a person or representative of someone who has been injured against another party that caused the injuries due to their negligence or wrongdoing.

The plaintiff is the injured party, and the defendant is the party accused of causing harm to the plaintiff.

If the plaintiff files a lawsuit against the defendant, but the parties can reach a negotiated agreement before or during civil court proceedings, this may also be considered a settlement.

Either the plaintiff or the defendant may offer a specific payment amount to settle the case.

The other party may accept, counter, or deny the offer.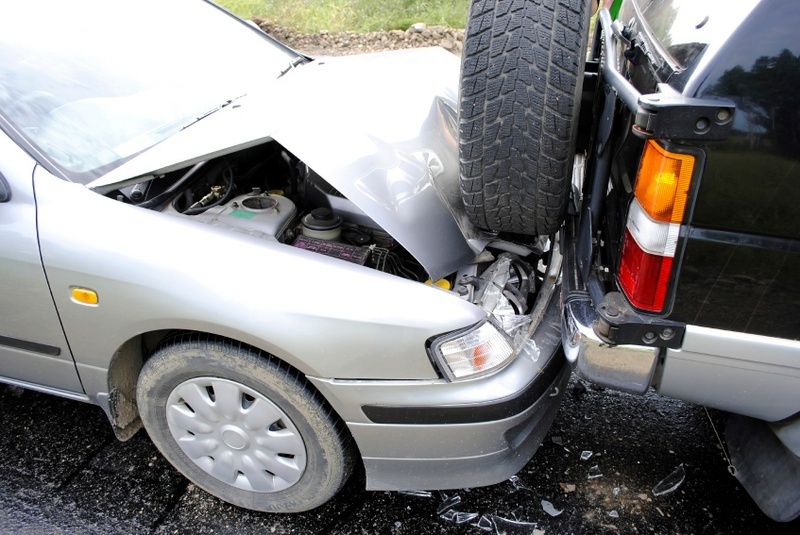 What's a Personal Injury Verdict? 
A verdict is defined as a judgment or decision reached by a judge or jury during court proceedings or a trial.

If your case goes to trial, a jury has the task of hearing both sides of the case and then evaluating evidence to determine whether the defendant is innocent or guilty.

This is different from a criminal trial, where the jury must unanimously find the defendant guilty.

In civil court, it takes a majority of jurors, and the burden of proof is not as strict.

As opposed to criminal court, where guilt must be proven "beyond a reasonable doubt," the burden of proof in civil court is a "preponderance of evidence" in the plaintiff's favor.

Preponderance is defined as a majority.

A simplified way of looking at the burden of proof in your case is whether the jury believes that it is more than likely that the defendant was at-fault for the plaintiff's injuries.

If the defendant is found guilty, the jury now has the task of determining the amount of financial compensation the defendant has to pay to the plaintiff.

It's the plaintiff's legal counsel's job to show evidence of the amount of compensation that should be awarded.

They do this by reviewing current and future medical expenses, lost earnings, and the emotional impact of injuries.
Verdicts reached in civil court will usually result in higher payouts to plaintiffs, but this will vary depending on each case.

Some states have caps, or limits, on the amount of money that a jury may award to a plaintiff.
What's the Average Amount of a Personal Injury Settlement? 
The average settlement amounts will vary significantly from case to case.

The value of your settlement will depend on several factors unique to your case.

The type and severity of your injuries, the level of negligence of the other party, state-based guidelines, and your attorney's abilities will be the main factors that impact what you can expect to receive in your final monetary settlement.

Again, your monetary settlement is agreed upon by the involved parties. Both parties agree upon an amount of compensation rather than risk a costly and somewhat uncertain court process.

The settlement amount is determined by how a court is likely to decide to award with a factor included for ease and predictability.

On the lower end of the scale, cases can settle for as little as a few thousand dollars.

But, a large number of injury cases settle for much more.

Personal injury settlements typically range between $3,000 and $75,000.

It all depends on the severity of your injuries and the negotiability of the lawyers and insurance companies.

If the at-fault driver's insurance company will not settle, your only option is to begin litigation.

The vast majority of personal injury cases, yours included, will probably settle somewhere between the higher and lower end of the average settlements.

There are also some pretty dramatic outliers, with some people getting settlements worth millions of dollars.

Others settle with the insurance company for their car accident cases in the very beginning for $1,000 or 2,000 dollars without an attorney's help, but this is not recommended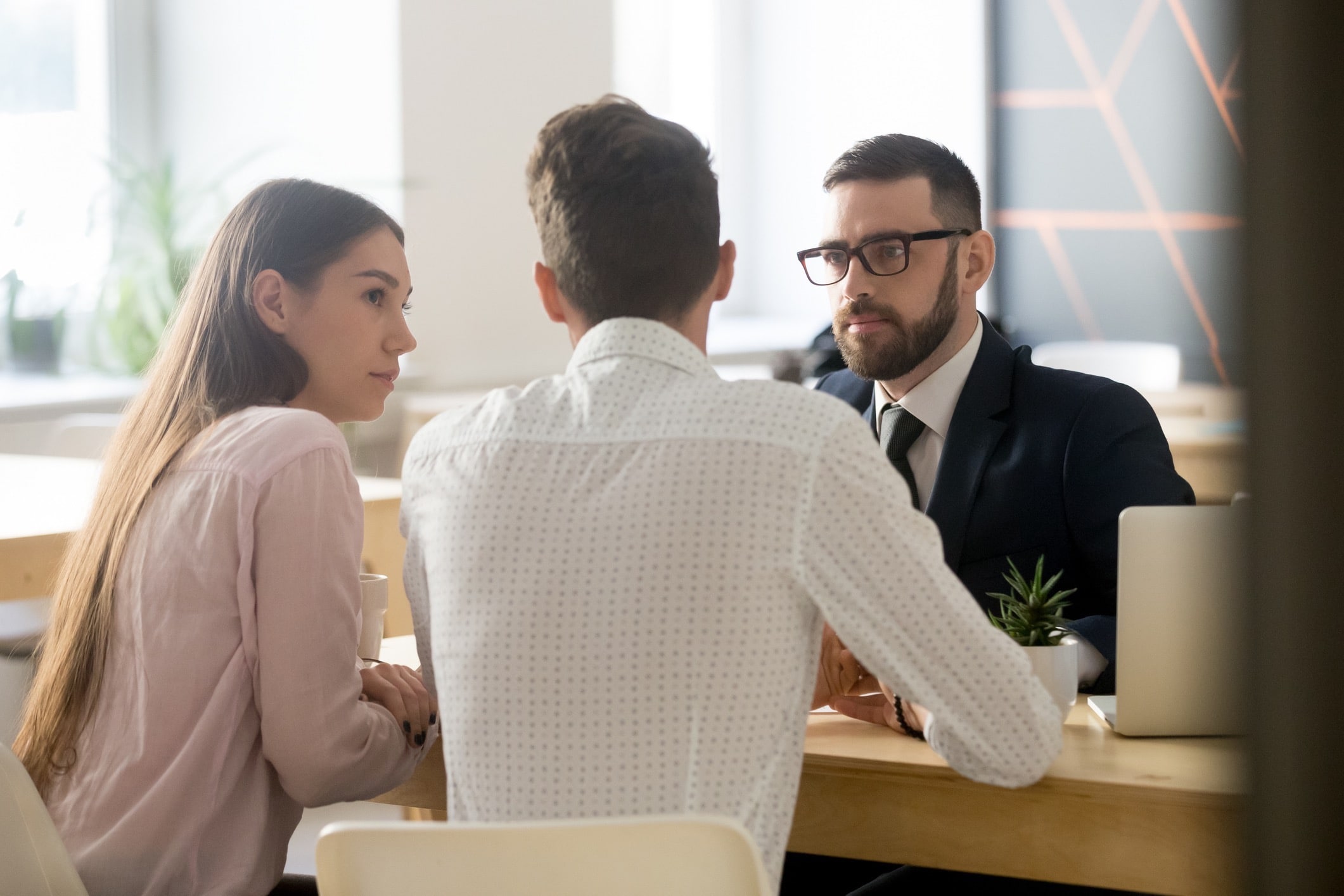 Contact The Brown Firm Today
The majority of injury claims settle out of court.

This may be in both parties' best interests to avoid the time and expense of a drawn-out courtroom battle.

Whether your case goes to court and results in a verdict will depend on the circumstances.

The defendant's willingness to pay a fair settlement and your tenacity in seeking maximum compensation, even if it means going to trial, will help determine if your case goes to court.

You and the law firm you are working with can discuss your options for your personal injury case ahead of time to determine whether settling out of court or going to trial will be best.

To speak with an experienced personal injury attorney, contact us today.

The Brown Firm has years of experience helping accident victims, and they are prepared to help you today.

To schedule your free consultation with The Brown Firm so they can look at your personal injury case, click the button below.
Ready to Talk to a Lawyer Who Has Your Back?
Our Recent Personal Injury Articles
A stolen vehicle chase with deputies left two teens in critical condition after they lost control of the vehicle.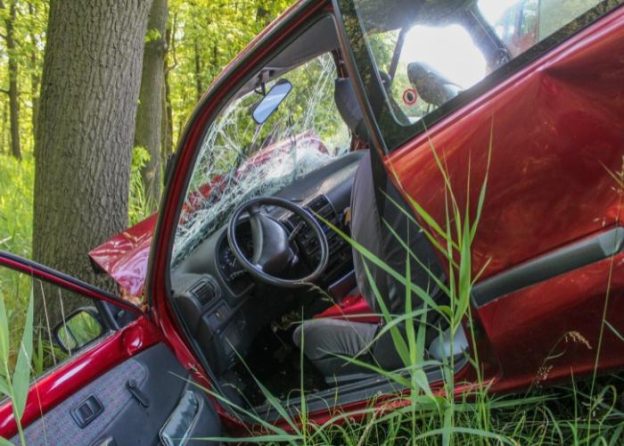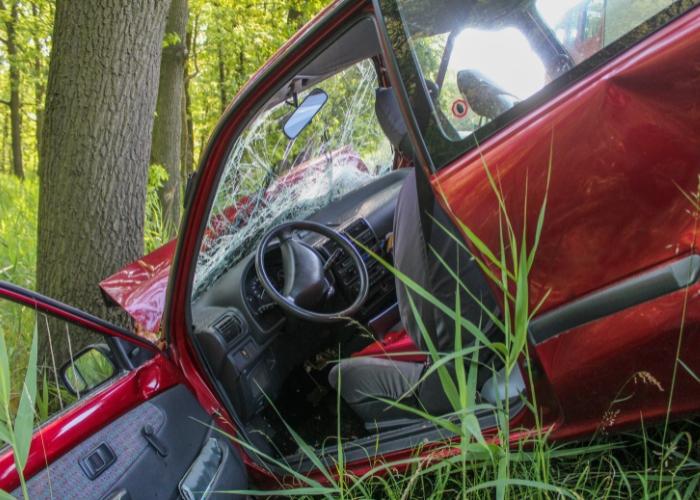 Contact The Brown Firm
Get the Answers and Compensation You Deserve
You'll notice the difference when you contact The Brown Firm! Our local dedicated attorneys want to help you recover and rebuild.
Schedule your free consultation by calling (800) 529-1441 or completing our simple online form.