What To Do If You Are Being Sued For A Car Accident
If you have been involved in a car accident and the other person decides to take legal action and sue you, make sure to stay calm and do not panic.
Being sued can be very scary with significant implications but if you are intelligent about the situation you can limit your legal liability. There are some things you should keep in mind if you are being sued
I met with Harry Brown personally and he sat with me for 20 minutes at our initial consultation to explain everything. He even called after my surgery to see how I was doing. I met with him several more times after that and was kept informed about my case throughout. I highly recommend Harry Brown as an attorney.
What To Do If I Am Being Sued
First, you will want to contact the insurance company you had when the accident occurred. That insurance company is still responsible for providing you the protection afforded by your policy at the time of the crash. 
Next, find out what the statue of limitations is for Georgia. If too much time has passed then filing a new claim will be unsuccessful. However, attorneys know what the statute of limitations is and if they suit is being filed by a reputable attorney this will not be an issue.
The limits of your policy will be the limits of a claim is settled. It will be in your best interest to make sure your insurance company is providing counsel for your or you contract a lawyer of your own.  
Typically with the majority of car accidents, the policy of the guilty party is usually sufficient to cover the penalties and injuries that were involved. Having your insurance company on your side is your first defense but putting an experienced lawyer on your side is the next step. Do not attempt to represent yourself in this situation. You will need someone with experience fighting on your side. 
Car accidents are more common than you might think. Here are 5 common reasons for car accidents.

The Brown Firm represents those who have been injured because of the negligence of others.  We understand that, even though we are a Georgia personal injury law firm, we are also in the customer service business.
The Personal Injury Attorneys in our Savannah, Atlanta, and Athens offices take the time and effort to evaluate your unique situation, and then establish the best approach based on your needs.  It is this unique customer service approach that sets us apart from other Personal Injury firms. So if you are being sued for a Car Accident, click below for a Free Consultation.
Ready to Talk to a Lawyer Who Has Your Back?
Our Recent Personal Injury Articles
Headaches after a car accident may deserve compensation but convincing the insurance companies is difficult. Here's how to secure the money you deserve.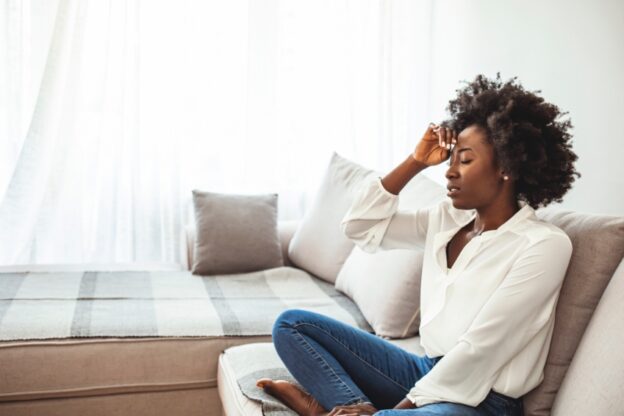 Contact The Brown Firm
Get the Answers and Compensation You Deserve
You'll notice the difference when you contact The Brown Firm! Our local dedicated attorneys want to help you recover and rebuild. We serve all of Georgia and South Carolina from four conveniently located offices in Savannah, Atlanta, Athens, and Okatie.
Schedule your free consultation by calling (912) 324-2498 or completing our simple online form.