What Is The Number One Cause Of Motorcycle Accidents?
Motorcycle riding is a favorite pastime for many Americans.
As soon as spring rolls around and the flowers start blooming, the motorcycle engines start booming.
But, a sunny afternoon drive in the spring can quickly turn disastrous.
Motorcycle accidents happen out of nowhere resulting in catastrophic injuries and even death.
Because you lack the surrounding protective structure other vehicles have, you are more likely to suffer severe or fatal injuries when you're involved in an accident.
There is no such thing as a minor motorcycle accident.
On average, motorcyclists are 27 times more likely than people in a passenger car to die in a car crash per mile traveled. They are also five times as likely to suffer an injury.
Based on these statistics alone, everyone who rides a motorcycle should learn about the common causes of motorcycle accidents to prepare themselves against them.
Several things can cause motorcycle accidents, including negligence on behalf of the motorcycle driver.
But, many accidents are due to the negligence of the other drivers on the road.
But what is the number one cause of motorcycle accidents?
In the article below, we will look at several causes of motorcycle accidents and determine the number one cause of motorcycle accidents.
I met with Harry Brown personally and he sat with me for 20 minutes at our initial consultation to explain everything. He even called after my surgery to see how I was doing. I met with him several more times after that and was kept informed about my case throughout. I highly recommend Harry Brown as an attorney.
Cars Making Left-Hand Turns
One of the most dangerous situations a motorcycle will ever be in is when they come across cars making left-hand turns.
It seems simple enough, but these collisions make up 42% of all accidents that involve a motorcycle and another vehicle.
The turning car usually hits the motorcycle when going straight through an intersection, trying to pass the car, or overtaking it.
These accidents are pretty common among passenger vehicles as well, but the smaller size and the less visibility with motorcycles make these accidents even more common.
In a vast majority of these cases, the vehicle making the left hand turn will be found at fault for the accident.
There are certain situations where the motorcycle could be found at least partially fault, like if they were speeding or in the wrong lane.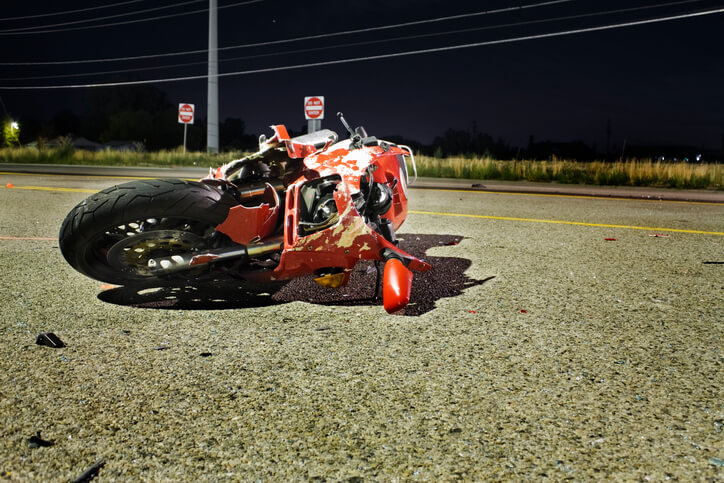 Hazardous Road Conditions
Motorcycles are incredibly vulnerable to dangerous road conditions.
Something a car could easily recover from could prove to be fatal for a motorcyclist.
Things like slippery surfaces, loose gravel, uneven pavement, or any debris in the roadway cause countless motorcycle accidents.
Again, because motorcycles are so much smaller than passenger vehicles and don't have as much stability, they are more susceptible to unsafe road conditions.
Head-On Collisions
Crashes between a motorcycle and another vehicle make up 56% of death from motorcycle accidents.
78% of these accidents are head-on collisions. And a majority of these head-on collisions prove to be fatal for the person on the motorcycle.
Depending on the accident itself, the motorcycle driver can be crushed or thrown through the air during a head-on collision. Neither of these situations has a good ending for the motorcyclist.
Because head-on collisions often occur at high speeds, it means that the driver of the motorcycle's chance of severe injury or even death increases dramatically.
Related Blog: Will Not Wearing a Helmet Affect My Motorcycle Accident Case?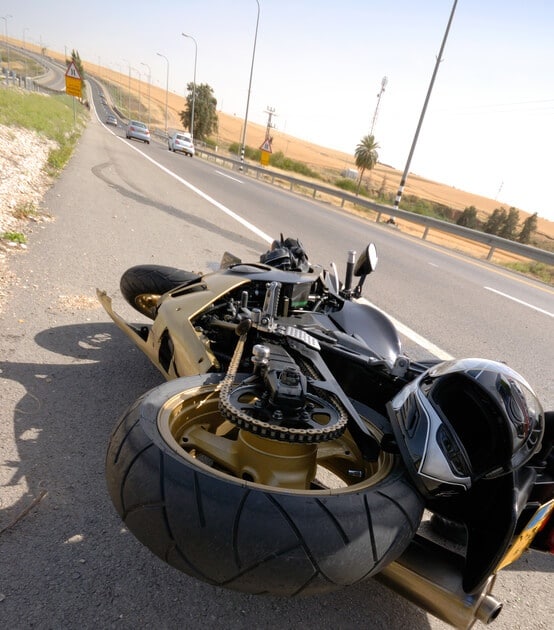 Motorcycle Lane Splitting
Lane splitting is when a motorcycle drives between two lanes of cars, typically during a traffic jam.
Lane splitting can easily cause an accident because the motorcycle is so close to the other vehicles on the road, the motorcycle has less space to maneuver around the cars, and the cars don't expect a motorcycle to pass them in a traffic jam.
It may seem like the motorcyclist would always be at-fault for these types of accidents, but it depends on the laws for or against lane splitting in their state, how the police officer and judge feel about lane splitting and the actions that led to the accident.
Reckless Driving, Speeding, and Alcohol Use
Like accidents of any type, reckless driving, speeding, and alcohol use are common causes of motorcycle accidents.
Accidents are more likely to occur when the motorcycle or other passenger vehicle is speeding, driving distracted, driving aggressively, or driving under the influence of alcohol.
Some motorcyclists, especially if they own high-end supersport bikes, love reaching dangerously high speeds. This isn't safe.
Corner Turning Motorcycle Accidents 
Corners can be very dangerous to people riding motorcycles.
Even though motorcycles are designed to have a lot of control around corners, it can be challenging to compensate or correct yourself while you're driving around a sharp turn.
It's very easy to hit road debris when you're rounding a corner, making it very easy to wipe out.
It's also easy to misjudge how tight a turn is, especially if you've never driven on the road before. This even happens in passenger vehicles.
If a motorcyclist takes a turn too fast or too hard and they do wipeout, they are at risk for further injury from other vehicles and possible road hazards.
Ready to Talk to a Lawyer Who Has Your Back?
The Number 1 Cause of Motorcycle Accidents 
And finally, the most common cause of motorcycle accidents is the failure of other motorists on the road to detect and recognize motorcycles on the road.
The limited visibility due to the bikes' small size can make it hard for even the most attentive driver to see a motorcycle coming.
It can be hard to see a motorcycle on the road due to glare or being obstructed by something else on the road and just flat out not paying attention.
It should come as no surprise that intersections are extremely dangerous for motorcyclists. They are a common place for a motorcycle accident to occur.
Even the safest, most skilled motorcyclist can't avoid an accident if the other cars on the road don't see them.
Contact The Brown Firm Today
There you have it. The number one cause of motorcycle accidents is something you can't prepare for.
All you can do is drive defensively and assume you are invisible on the road.
If you have been in a motorcycle accident due to the negligence of another driver, you should seek medical attention as soon as possible.
Then, you need to speak to a personal injury lawyer who specializes in motorcycle accident injury cases.
The Brown Firm will stop at nothing to help you receive the maximum compensation you deserve after a car accident.
The Brown Firm has been helping the hurt get what they deserve for over 30 years.
If you were recently injured in a motorcycle accident and believe the accident was caused by someone else, please do not hesitate to contact an experienced attorney at The Brown Firm for help.
To schedule a free consultation with The Brown Firm so they can review your case, click the button below.

Our Recent Personal Injury Articles
A stolen vehicle chase with deputies left two teens in critical condition after they lost control of the vehicle.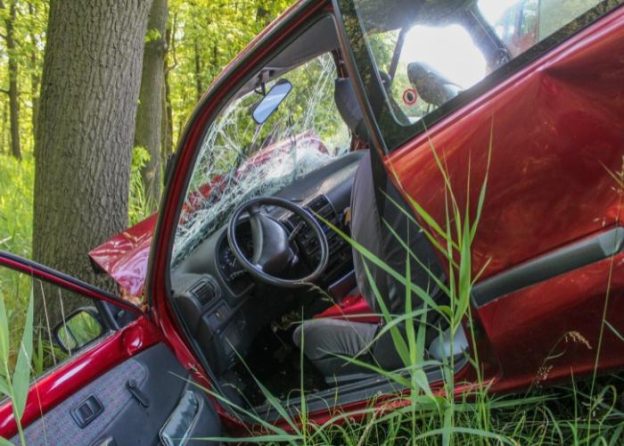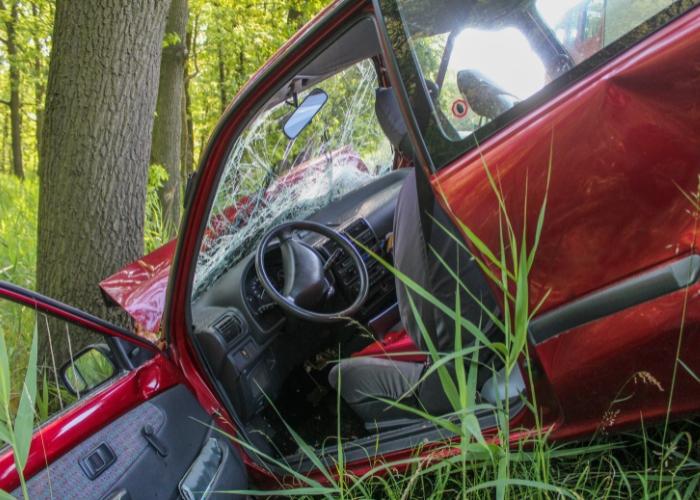 Contact The Brown Firm
Get the Answers and Compensation You Deserve
You'll notice the difference when you contact The Brown Firm! Our local dedicated attorneys want to help you recover and rebuild.
Schedule your free consultation by calling (800) 529-1441 or completing our simple online form.