Safe Driving Tips To Avoid A Car Accident
Stay Focused While Driving
Car Accidents account for a significant portion of the total number of injuries and deaths sustained by Americans every year. The majority of accidents occur due to negligent driving by people who are distracted. There are many reasons people become distracted while driving and not all of them have to do with a cell phone. If you focus on anything other than driving, you run the risk of causing a car accident. 
I met with Harry Brown personally and he sat with me for 20 minutes at our initial consultation to explain everything. He even called after my surgery to see how I was doing. I met with him several more times after that and was kept informed about my case throughout. I highly recommend Harry Brown as an attorney.
Here Are Some Tips To Staying Focused While Driving:
Stay Off Your Cell Phone
One of the most well known driving distractions is texting and driving or making phone calls. Try putting your phone out of reach, turn the screen around, or just turn the phone off altogether. Your attention should be focused on the road, not on your phone ringing or new text message alert. 
Avoid Multitasking 
Before you pull out of the parking lot, make sure your things are organized the way you want them to be. Set up your GPS route, plug in your phone, or find your favorite radio station before you begin driving. The more organized you are before, the less you will have to reach for and take your eyes off of the road when you need something. 
Only Drive When Rested
Before you begin any drive, especially a long one, make sure you have gotten enough sleep. Driving any distance while you are exhausted is extremely dangerous and could cause a severe accident. If you feel yourself drifting off while you are driving, pull over and rest before you continue. 
Keep Your Eyes Scanning The Road 
It is important to not only look at the car in front of you but also the traffic ahead of that car. This will increase your chance of seeing a problem while still having enough time to react to it, and it will decrease your chance of rear-ending the vehicle in front of you encase they make a sudden stop. 
Keep Up The Maintenance On Your Car

It is important to keep up with the maintenance on your car. If you are driving with, warn out breaks, bad tires, or some other problem you run the risk of getting into a car accident. Keeping up with regular oil changes, and maintenance work will help avoid any unforeseen problems. 
Related Blog: How to Save the Value of Your Car After an Accident
The Brown Firm represents people who have been injured due to the negligent and distracted driving of others. The Personal Injury Attorneys in our Savannah, Atlanta, and Athens offices take the time and effort to evaluate your unique situation, and then establish the best approach based on your needs. 
It is this unique customer service approach that sets us apart from other Car Accident Lawyers in Georgia and South Carolina.
Ready to Talk to a Lawyer Who Has Your Back?
Our Recent Personal Injury Articles
Jaclyn faced injuries, bills, and more after being hurt in an accident her driver caused. Learn how our persistence helped her win the money she deserved.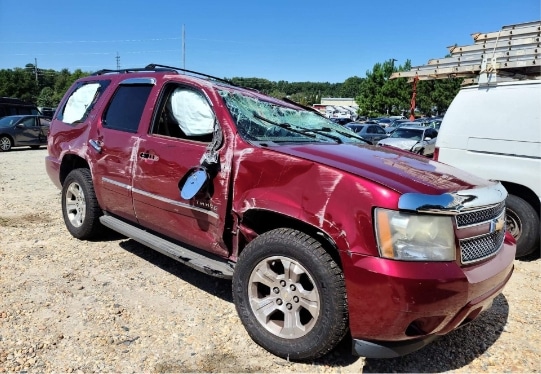 Contact The Brown Firm
Get the Answers and Compensation You Deserve
You'll notice the difference when you contact The Brown Firm! Our local dedicated attorneys want to help you recover and rebuild. We serve all of Georgia and South Carolina from four conveniently located offices in Savannah, Atlanta, Athens, and Okatie.
Schedule your free consultation by calling (912) 324-2498 or completing our simple online form.