Is It Better To Settle Or Go To Court For A Personal Injury Case?
In a personal injury case, you will have the option of accepting a settlement or taking your case to trial.
The majority of personal injury cases settle before reaching a trial.
Many types of accidents, including car accidents, medical malpractice, and slip and fall accidents, never make it to trial and settle out of court. 
But, some cases are better off if they do go to trial.
How do you know the difference?
The best way to know what's best for your personal injury case is to hire an experienced lawyer.
If your personal injury lawyer can get you a fair settlement for your injuries and damages without the need for a trial, there is no reason not to settle outside of court.
But, if you're dealing with an insurance company that refuses to give you what you deserve, and your lawyer thinks you have a strong case, you'll have no other option but to go to trial.
In the article below, we will talk about when you should settle your injury claim outside of court and when it should be taken to trial.
I met with Harry Brown personally and he sat with me for 20 minutes at our initial consultation to explain everything. He even called after my surgery to see how I was doing. I met with him several more times after that and was kept informed about my case throughout. I highly recommend Harry Brown as an attorney.
What's a Settlement? 
A settlement is the formal resolution of a lawsuit before the matter is taken to court.
You can reach a settlement at any point during litigation, and many cases can even be settled before a formal lawsuit is filed.
Or, they can be settled the day before, or even the day the lawsuit goes to court.
No two cases are ever alike, but settling personal injury cases follow a similar trajectory.
First, the attorney of the plaintiff submits a demand letter.
The demand letter includes the amount of damages the plaintiff is demanding, the legal argument that supports that demand, and copies of things like medical bills and police supports that support it.
Once that is submitted, the defense attorney responds to the demand letter. Sometimes a counteroffer is made.
Now the attorneys, and sometimes an attorney and an insurance company, will start to negotiate.
The negotiation process can include phone calls and emails between the lawyers or pre-trial hearings to resolve minor issues and shape the trial.
Most of the time, the defendant and plaintiff will reach a settlement agreement that satisfy all parties before going to trial.
Once an agreement is made, the parties sign a formal settlement document that includes a release of liability.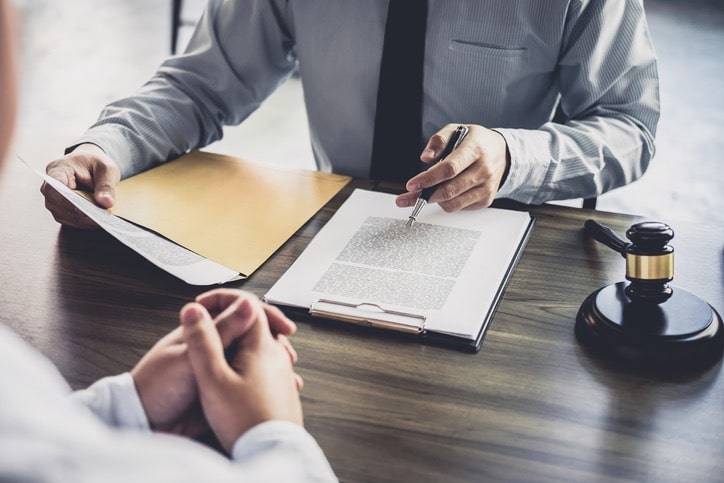 What's a Trial? 
When a personal injury case actually does go to trial, the involved parties argue their cases to a judge or jury that will determine whether or not the defendant should be held liable for the plaintiff's damages.
There are six phases of a jury trial:
Assembling the jury
Giving the opening statements
Witness testimony and cross-examination
Closing arguments
Jury instruction
Jury deliberation and verdict
A personal injury trial could last just a few hours, or it could last a few weeks.
But even trials that only last a few hours need an extraordinary amount of preparation by the attornies.
What Are the Pros and Cons of Settling? 
There are several reasons you should want to settle before court, but there are also reasons you shouldn't. We'll take a look at some of the pros and cons now.
Pro: Settlements are much quicker than trials. A settlement, on average, will take three to six months to finish. A trial, on the other hand, takes twice as long to finish. Settlements are typically faster, more efficient, cost less, and less stressful than a trial.
Con: When you accept a settlement, there is a chance that you will receive less money than if you were to go to court. Your attorney will help you decide if going to trial is worth the additional time and costs.
Pro: You are in the driver's seat when it comes to settlement negotiations. You and your personal injury attorney may accept or deny any settlement offer that is given to you. You are also free to negotiate a better settlement. With a trial, you have to accept what the judge or jury gives you.
Con: A settlement is permanent. Once you accept a settlement, no matter what else happens, you can't do anything else with the case. Even if injuries worsen or new injuries are discovered, you cannot renegotiate a different deal.
As we've said before, it is very common for personal injury claims to settle long before ever making it to trial. 
Each case is unique, and while most are fine to be settled before going to trial, some will benefit from the court system.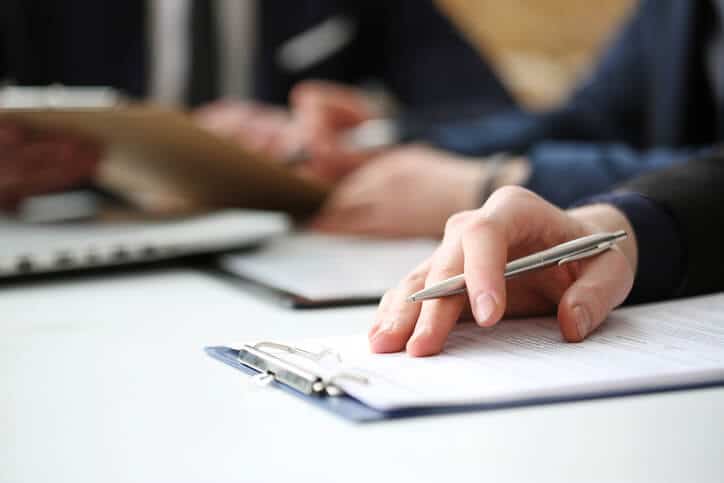 What Are the Pros and Cons of a Trial? 
There are several ways someone could benefit from taking their personal injury lawsuit to court. Here are a few pros and cons of taking your trial to court.
Pro: You have the potential to receive much more compensation if you take your personal injury claim to trial than if you settle. For example, the jury verdict could include more money for pain and suffering, something insurance companies try to minimize.
Con: Trials are often a long, drawn-out, expensive process. It's not unusual for trials to last longer than a year before they are settled. And with the court costs and additional lawyer fees, you have to be sure it's all worth your time.
Pro: Winning a trial gives many people a better sense of justice. In a trial, the defendant is found guilty. In contrast, in a settlement, the defendant never has to admit guilt for anything.
Con: You could take your case to trial, spend a year and thousands of dollars trying to win your case, and lose. Taking your case to trial always comes with the risk of not winning a single dollar while racking up expenses.
Sometimes it makes sense to go to trial, especially if your lawyer thinks you have a valuable case and the insurance company isn't giving you a reasonable settlement offer.
You never have to settle for less than you think your case is worth. Although risky and time-consuming, you can always take your case to trial to get what the insurance company won't offer.
How Long Does the Settlement Process Take? 
Once you have found a lawyer to represent you, they will begin working on your claim right away.
The settlement process includes gathering information and evidence pertaining to your case.
So, if you were involved in a slip and fall accident, your lawyer will review the incident report, obtain any videos of the injury as well as witness testimony, and gather your medical bills and get a statement from your doctors.
Your lawyers will document everything and make a demand to the insurance company, starting the negotiation process.
Depending on how much your claim is worth and how strong your evidence is, a reasonable offer could be made in just a few weeks.
But, the time it takes to settle can vary significantly with every case, so putting a timetable on how long it could take for you to receive a check would be nothing more than an educated guess.
How Long Does a Personal Injury Trial Take? 
The main reason people don't go to trial is that they are afraid of the time it will take to settle.
And if you've suffered severe injuries that require extensive medical care, you're going to need money to cover your medical expenses, especially if you're out of work.
Fortunately, many trials can work their way through the legal system fairly quickly, especially with the help of an experienced attorney.
But there's always a chance that the defendant and their lawyers will try to drag out the process as long as possible.
If your case is pretty straightforward, and your evidence is solid, your case may only take a few months.
But if you are looking for a certain amount of money, or it's a little harder to prove negligence in your case, the trial could drag on for a year or even longer than that.
Ready to Talk to a Lawyer Who Has Your Back?
What Should You Look For in an Attorney? 
When you look for an attorney to represent you, you need to find an attorney that isn't afraid to go to court if necessary.
You also need to be sure they won't take your case to court if it doesn't need it.
So how do you find the perfect attorney?
It's as simple as asking the right questions.
Ask them how many trials they've done and what percentage of their cases make it to trial.
You want to find an attorney with experience, but you don't want an attorney who will rush you to trial just to rack up their attorney fees.
Is the percentage of cases they settle within the national average? If so, you can continue discussions with them. If it isn't, it's best to move on to the next attorney.
Contact The Brown Firm Today
If you've recently been injured in an accident, the personal injury attorneys at The Brown Firm can help you fight against the people or company responsible for your accident by offering you a free consultation
Whether you need to take your case to trial or settle outside of court, The Brown Firm is ready to take your case head-on and get you the settlement offer you deserve.
Please do not hesitate to contact us for more information.
We offer free consultations to all of our clients so our experienced attorneys can provide you with legal guidance regarding your specific circumstances.
Our Recent Personal Injury Articles
A stolen vehicle chase with deputies left two teens in critical condition after they lost control of the vehicle.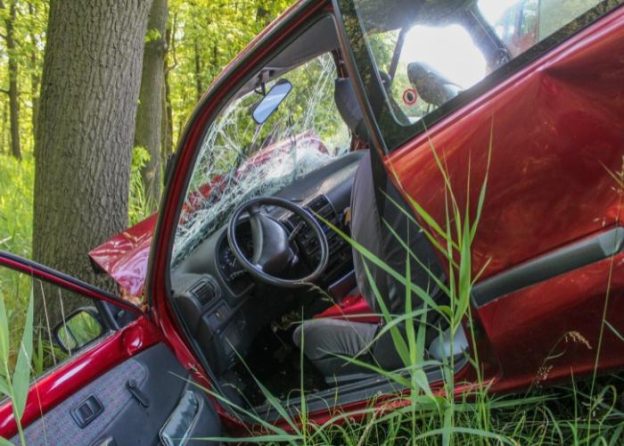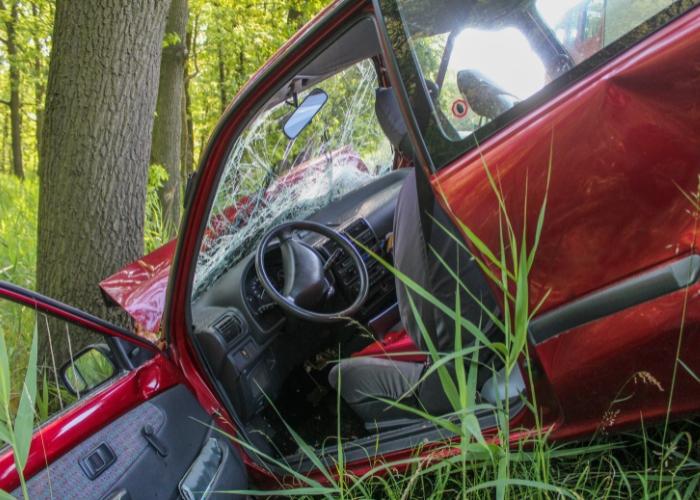 Contact The Brown Firm
Get the Answers and Compensation You Deserve
You'll notice the difference when you contact The Brown Firm! Our local dedicated attorneys want to help you recover and rebuild.
Schedule your free consultation by calling (800) 529-1441 or completing our simple online form.