Pharmacy Error and Pharmaceutical Litigation Cases
WHAT TO DO IF YOU ARE A VICTIM OF PHARMACY ERROR IN GEORGIA
Pharmacists are essential healthcare professionals who dispense medications and provide counsel to countless patients everyday, but unfortunately, the high number of prescriptions filled daily by pharmacists can result in Pharmacy Error.
Medicine is used to heal, but wrongfully filling a prescription has the potential to cause harm or even death. When a trusted healthcare professional fails to uphold the standard and expected responsibility of care, they deserve to be confronted with a lawsuit. Any pharmaceutical negligence is grounds for a medical malpractice case in which damages are appropriate. 
In 1998 Georgia legislature attempted to prevent any prescription error by increasing laws and protocols regarding pharmaceutical conduct. Nevertheless, many people still continue to be injured or killed due to pharmacy error throughout the state of Georgia. Cases often result in a patient receiving the wrong dose of their medication or the wrong medication entirely.
When you or a loved one has fallen victim of pharmacy error, it can seem overwhelming. Handling these types of cases alone can be problematic and often result in a loss. Do not let yourself be blamed and do not let how to maximize your recovery for the injuries suffered to become a stressor.
These types of cases are difficult to win in Georgia, so it is necessary to let an experienced lawyer effectively handle your litigation to get you the settlement you deserve. It is essential to obtain an attorney who understands and has experience in recovering punitive damages because they are extremely challenging to retrieve in the state of Georgia. Punitive damages are what the wrong doer owes the victimized party as punishment to deter similar misconduct in the future.
If an injury or wrongful death occurs despite a patient administering the medication exactly as instructed to, then the medication error most likely was the result of pharmaceutical negligence. 
I met with Harry Brown personally and he sat with me for 20 minutes at our initial consultation to explain everything. He even called after my surgery to see how I was doing. I met with him several more times after that and was kept informed about my case throughout. I highly recommend Harry Brown as an attorney.
PROVING COMPARATIVE FAULT IN GEORGIA
Unfortunately, to maximize a victims deserved compensation requires proving "comparative fault" as required by Georgia law. This means your attorney needs to prove it was not your fault that you took the wrong medication that was given to you by your trusted pharmacist. 
One of the most unfair conditions that is considered when determining fault is,
How long has the patient previously been taking the medication that was supposed to be received?
If the patient has been administering the medication for a substantial amount of time, the patient's judgment will be put into consideration when determining fault.
For example, why did they feel it was safe to take a different pill. If the patient had been taking a particular medication for a substantial amount of time, the defense claims that one would question the new medication before taking it, especially if it differed in color and/or size.
This is extremely unfair because it is exclusively the pharmacist who made an error by giving you the wrong medication. You did not make the mistake. Unfortunately, the unpleasant reality that is Georgia law permits juries to take this "fault" into consideration when determining what compensation is deserved by the injured party.
To receive deserved compensation for grievances, an experienced Georgia Medical Malpractice Lawyer with pharmaceutical error experience is necessary for maximizing your potential settlement.
The Brown Firm provides aggressive legal help to victims of pharmacy error throughout the state of Georgia, including Savannah, Atlanta, and Athens. 
If you or a loved one has been a victim of pharmaceutical negligence that has resulted in injury, illness or death in Georgia, you may be entitled to reparation from the pharmacy at fault. Contact the Harry Brown Law Firm for a Free Case Evaluation today.
Ready to Talk to a Lawyer Who Has Your Back?
Our Recent Personal Injury Articles
A stolen vehicle chase with deputies left two teens in critical condition after they lost control of the vehicle.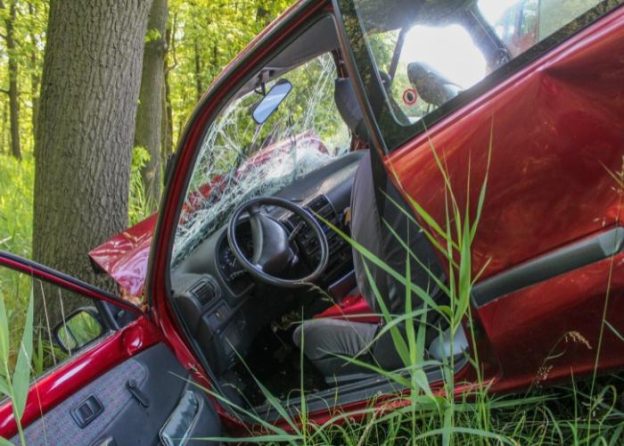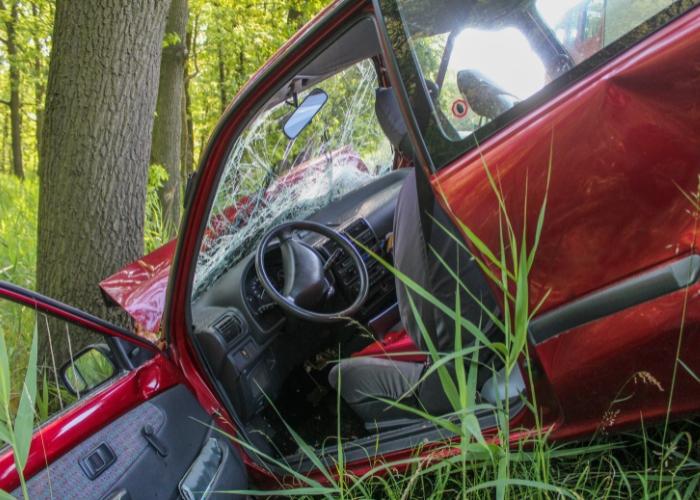 Contact The Brown Firm
Get the Answers and Compensation You Deserve
You'll notice the difference when you contact The Brown Firm! Our local dedicated attorneys want to help you recover and rebuild.
Schedule your free consultation by calling (800) 529-1441 or completing our simple online form.