Common Motorcycle Accident Injuries
COMMON MOTORCYCLE ACCIDENT INJURIES
Motorcycle drivers are one of the most vulnerable groups of motorists on the road. The small size of their motorcycles makes it harder to be seen by other vehicles on the road. Motorcycles lack the protection that a car or truck provides, which can increase the severity of their injuries in the event of a collision. 
Motorcycle accidents are a threat to any driver, especially the motorcyclist. Not only should those riding the motorcycles be aware of the risk, but so should other drivers who need to take time to watch for them. Obtaining an injury from an accident is almost guaranteed, and motorcycle injuries can be life-threatening. According to the national highway traffic safety administration, or NHTSA, motorcyclists are 28 times more likely as passenger car occupants to die in a collision.
I met with Harry Brown personally and he sat with me for 20 minutes at our initial consultation to explain everything. He even called after my surgery to see how I was doing. I met with him several more times after that and was kept informed about my case throughout. I highly recommend Harry Brown as an attorney.
Head Injuries
Although you can be injured on any part of the body, the most common injury from a motorcycle accident is a head injury, including a concussion or brain damage. This is true for the driver as well as a passenger riding with them. The brain can receive varying levels of damage from mild traumatic brain injury to very severe. This is especially true for motorcyclists who do not wear helmets. Helmets could mean the difference between life or death after an accident. 
Spinal Injuries
A Spinal injury is a very serious injury that can be life-threatening, especially if the proper gear is not being worn while operating a motorcycle. It would be wise to invest in a backplate and body armor to give your vertebrae some assistance in case of an accident. Like most injuries, there is no way to tell how severe your spinal cord injury could be until you are examined by a professional because it could come on immediately or over time as swelling increases. Spinal cord injuries can be long term or permanent and should be taken seriously.
Broken Bones
Broken bones are a very common injury from motorcycle accidents. Many different scenarios can lead to broken bones, such as getting trapped underneath the bike, using your arms to try and break your fall, smashing your ribs or collar bones, and being crushed by another vehicle. 
Road Rash
Road rash is very common after a motorcycle crash, as it is a skin abrasion from rubbing against the pavement. Protective gear such as leather clothing can lower the risk of getting road rash in the case of a crash.
Lower Extremity Injuries
Motorcycle crashes often result in lower extremity injuries. These could include the broken bones and road rash we already discussed, but also muscle damage and nerve damage. Wearing protective gear can help keep your skin safer and lower your risk of these common injuries.
FAQ
What Should I do if I am involved in a Motorcycle Accident?
Motorcycle crashes often cause severe injuries to the driver. If you are involved in a motorcycle crash and are not severely injured and are able to, there are a few steps that will help you secure maximum compensation for your injuries.
First, get out of the way of harm if the accident happened on a busy street. And then call the police.
Second, gather as much information as possible, which includes getting pictures of the scene and vehicles involved, getting the other drivers' personal information, getting vehicle information, and statements from any witnesses.
Third, seek out medical attention. Even if you think you were not injured, getting medical attention is essential, as some injuries, such as whiplash, take time to start to present themselves.
Finally, contact a personal injury lawyer that handles motorcycle injuries. Many offer a free consultation.
What Can I be compensated for in a motorcycle accident case?
Although every case is different, Motorcycle accident cases typically include:
Property Damage

Medical Bills

Loss of Wages

Pain and Suffering

Emotional Distress

Loss of Consortium
What if I wasn't wearing a helmet?
Depending on what state you are in, whether or not you wore a helmet can significantly impact your motorcycle accident case. In Georgia, where it is required by law for motorcycle riders and their passengers to wear a helmet, the defendant can argue that you acted negligently by not wearing one. Also, wearing a helmet makes you 37% less likely to die, according to the CDC, so all motorcyclists should wear one for their safety and follow the law!
Not wearing a helmet may cause the motorcyclist to be seriously injured and result in less compensation in a lawsuit. If the primary injuries were due to head trauma, your settlement would be reduced by the percent of the injury that was caused by neglecting to wear a helmet.
Ready to Talk to a Lawyer Who Has Your Back?
Call The Brown Firm
Many people enjoy riding a motorcycle, but all motorcyclists and other drivers should be aware of the risk of an accident. 
This is just a list of a few of the common injuries for motorcycle riders due to accidents. It is very common for vehicle operators to be unaware of a motorcyclist, especially if they are in the driver's blind spot. Accidents frequently happen due to the negligence of another driver.
Sustaining an injury after a motorcycle accident can be life-changing. If you have been injured in a motorcycle accident that was not your fault, you may be entitled to compensation for your damages and injuries.
You will not want to fight this legal battle alone.
You need to focus on healing from your injuries and let our lawyers work to get you compensation! The Brown Firm is a law firm that has attorneys who are skilled at helping injured motorcyclists. Their Motorcycle Injury Attorneys offer a free consultation, so pick up the phone and call now!
Our Recent Personal Injury Articles
A stolen vehicle chase with deputies left two teens in critical condition after they lost control of the vehicle.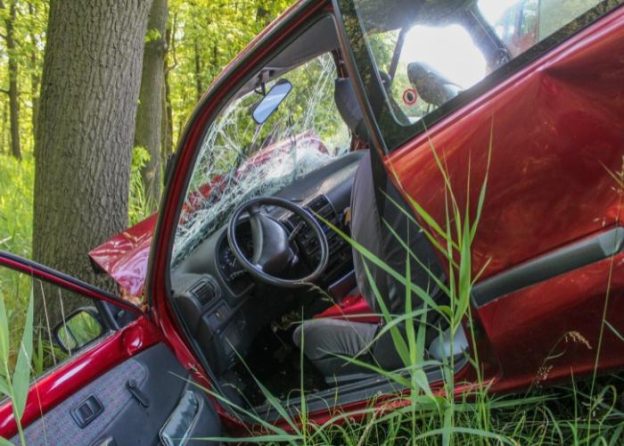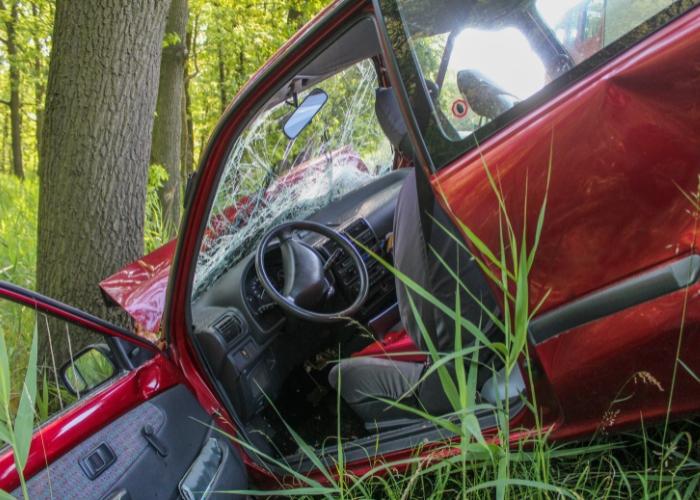 Contact The Brown Firm
Get the Answers and Compensation You Deserve
You'll notice the difference when you contact The Brown Firm! Our local dedicated attorneys want to help you recover and rebuild.
Schedule your free consultation by calling (800) 529-1441 or completing our simple online form.