7 Tips for getting the most for my Auto Accident Settlement
If you were injured in an accident due to the negligence or carelessness of someone else, you are legally entitled to compensation. Below are 7 tips you should follow to ensure the highest settlement possible after an accident that caused you harm.
Before you can begin any settlement regarding your personal injury claim, you must first seek medical attention. Your doctor will be able to assess your injuries and proceed with the appropriate treatment. Without this important information, it would be difficult to determine a proper monetary value in your settlement claim. Having a record of your medical treatment is a critical step in providing proper documentation of any medical bills, loss of income, or pain and suffering resulting in your injuries.
1) Prepare a Settlement Value in your Mind
Before you consult with an adjuster regarding your loses, dictate a minimal settlement figure within the range that you would expect. You never want to reveal this number to the adjuster; this is for your information. But once the figures and discussions start going back and forth, it helps to be prepared and have your bottom-line in mind. That way you aren't thrown into left field if the adjuster throws a take-it-or-leave-it offer on the phone. Remember, If the adjuster doesn't meet your minimum level, you don't have to settle for the amount offered.
Keep in mind; the original settlement figure isn't set in stone. If the adjuster points out facts that apparently makes your claim weaker, you may have to lower somewhat your minimum figure. Same goes for the opposite. If you come across evidence that makes your claim stronger- you may want to raise your minimum higher.
2) Don't Lock in the First Offer from the Insurance Companies
Insurance adjusters are trained to begin negotiations by first offering a low settlement offer or sometimes denying liability altogether. Don't be fooled; the adjusters use these tactics to try and find out if you comprehend the value of your claim and to see if your motive is to fill your pocket quickly, making you willing to take any settlement amount offered.
When a first offer is made, you have to consider if the offer made was reasonable or not. If the offer is reasonable, don't hesitate (only when necessary) to make a counteroffer that is a little lower than your original demand amount. This shows the adjuster that you, too, are reasonable and willing to compromise.
After this step, a little more negotiating should then get you to a final settlement that you both think is fair. Also, while you are in the final stages of bargaining, don't bother to go over all the facts again. Just highlight the strongest points in your favor, and bring those points to the table.  
3) Ask the Adjuster to Explain Why the Offer is Low
If it is evident the adjuster is testing the waters to figure out if you will accept a low settlement offer, do not immediately adjust the demand letter and lower the offer. Instead, ask the adjuster to provide you with specific reasons as to why the offer is so low. Keep a record of the conversation. Then respond with a brief letter answering each of the points the adjuster has mentioned. Depending on the validity of the adjusters' reasons, you can lower your demand slightly, but before lowering your letter, wait to see whether the adjuster will budge after receiving your reply letter. 
4) Describe and Bold Emotional Points in your Favor
During negotiations mention any points supporting your claim. For example, if you supplied the adjuster a particularly strong photo of a smashed vehicle or a severe looking injury, refer to it. If there was any paraphernalia found in the other party's car, refer to it.
Or if your injury hindered your ability to care for your child, remind the adjuster. Even though there is no way to put a dollar amount on these factors (unless hiring an attorney), they can be very influential in getting an insurance adjuster to settle your claim.
5) Be Patient for a Response
Do not reduce your demand more than once until you have a new offer from the adjuster. Never reduce your demand twice without an intervening increased offer form the adjuster; it's simply not good bargaining.
In the case the adjuster comes up with more reasons to lower the offer, go over each one. Once you have gone through all the adjusters' arguments, and it still results in a low-ball offer you will have to impose additional pressure on the insurance company in efforts to move the offer upwards.   
6) Know When to Hire a Personal Injury Attorney
If at some point during your negotiations you feel things aren't moving along as you hoped, you may want to talk to a lawyer. An attorney must be consulted when any of the following are true:
You are demanding compensation for serious injuries and pain and suffering beyond a few thousand dollars – An insurance adjuster is unlikely to take an unrepresented claimant seriously- and offer a fair settlement – especially when the damages are in the tens of thousands of dollars or more.
You are seeking future damages – If you are claiming for future damages-lost future income or costs of medical treatment – it would be a good idea to hire an attorney to work that into a settlement efficiently.
There is a question of fault – If there is some question of validity in your claim at fault, you may need an attorney's legal skills to prepare your case properly.
7) Be Sure to Put the Settlement in Writing
Once you and the adjuster finally agree on a number immediately put that number in writing and send it in letter form to the adjuster. This letter can be kept short and sweet.
If you were injured in an accident contact the Brown Firm to assist you with the settlement you deserve. Contact Georgia's best personal injury attorneys today. We will make sure your rights are protected, and your claims are filed correctly.
I met with Harry Brown personally and he sat with me for 20 minutes at our initial consultation to explain everything. He even called after my surgery to see how I was doing. I met with him several more times after that and was kept informed about my case throughout. I highly recommend Harry Brown as an attorney.
Ready to Talk to a Lawyer Who Has Your Back?
Our Recent Personal Injury Articles
You're eager to get your settlement money and move on with your life. However, a few things must happen before it's in your hands. Learn how we can help.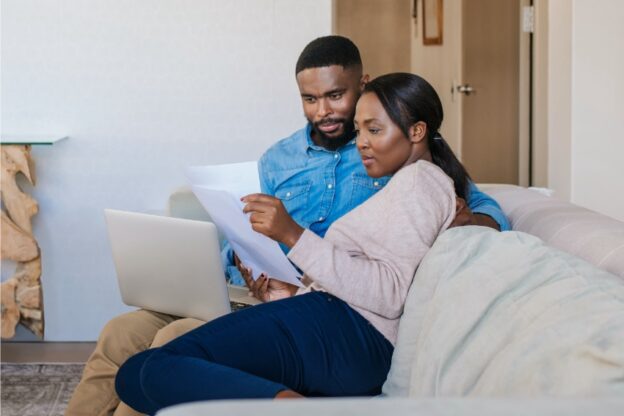 Contact The Brown Firm
Get the Answers and Compensation You Deserve
You'll notice the difference when you contact The Brown Firm! Our local dedicated attorneys want to help you recover and rebuild. We serve all of Georgia and South Carolina from four conveniently located offices in Savannah, Atlanta, Athens, and Okatie.
Schedule your free consultation by calling (912) 324-2498 or completing our simple online form.