South Carolina Workers' Compensation Lawyer
Hiring a South Carolina Workers' Compensation Attorney
Representing Victims of On the Job Injuries Across South Carolina
Workers' compensation laws can be difficult to understand for an injured worker without the help of an experienced workplace accident attorney.
If you've sustained an on-the-job injury in South Carolina, it is essential to contact an experienced workers' compensation attorney for legal advice before trying to take legal action against your employer on your own.
I was rear-ended and didn't know what to do, but I searched for a Car Accident Attorney in Atlanta and found The Brown Firm. They walked me through everything and made sure I was taken care of during the whole process.
Occupational injuries can be life-altering. That's why at The Brown Firm, our workers' compensation attorneys are dedicated to making sure your case receives the proper amount of time and care that it deserves.
With more than 30 years of experience representing personal injury victims of workplace accidents, we have what it takes to get you the worker's comp benefits you deserve. 
If you're an injured worker hurt in a work-related accident, click below to schedule a free consultation with a top workers' comp attorney in South Carolina today!
Injured On the Job in South Carolina?
An occupational injury can range from minor injuries that get better in a few days to catastrophic injuries that may never get better and need lifelong care.
Injured workers must navigate a complicated legal process and confusing worker's compensation law. Even when businesses have workers' compensation insurance with a reputable insurance carrier, injured employees may have to contend with the denial of injury claims, inadequate settlement offers, or delayed payments.
You must also move quickly because there is a deadline for submitting all personal injury claims.
Contact a personal injury lawyer at The Brown Firm to review your case, protect your rights, and get you the fair settlement you deserve.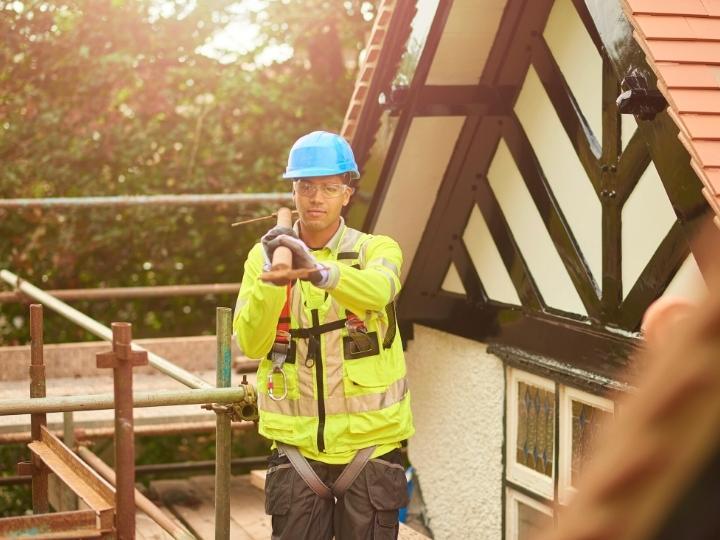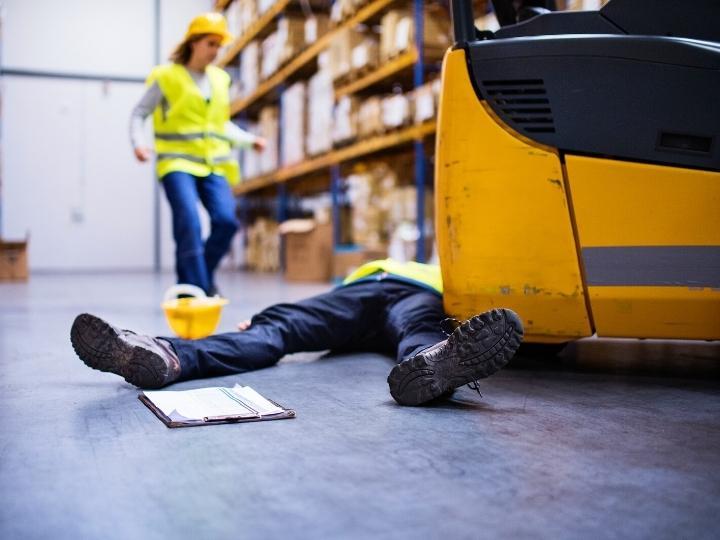 The Leading Causes of Workers' Compensation Injuries
Every employee has a right to a safe workplace, but accidents happen more frequently if a safe working environment isn't present.
Accidents commonly occur as a result of a violation of safety rules, the carelessness of an employer or other employees, or flaws in property or equipment.
When an employer fails to prioritize safety on the job and uphold the required duty of care, the following workplace accidents can happen:
Falling Objects
Explosions
Motor Vehicle Accidents
Construction Site Accidents
Trench Collapses
Defective Equipment
Building Collapses
Falls from Heights
Electrocutions
Slips, Trips, and Falls
Fires
Equipment and Machinery Accidents
Work-related accidents can produce debilitating injuries, regardless of the industry in which they occur.
Anything from a nonfatal workplace injury, like a shoulder injury or a knee injury, to a catastrophic injury, like a spinal cord injury, could happen on the job.
Different Types of Workers' Comp Injuries
Workers may be left with debilitating or even fatal injuries if a severe workplace accident occurs.
Some of the most common workplace injuries are:
Broken Bones
Soft Tissue Injuries
Spinal Cord Injuries
Electrocution Injuries
Crush Injuries
Burn Injuries
Traumatic Brain Injuries
Back Injuries
Neck Injuries
Knee Injuries
Lung Injuries From Toxic Chemicals
Repetitive Motion Injuries
Internal Injuries
Loss of Limbs
Emotional Distress
Employees may also suffer from occupational diseases over time, such as hearing loss or carpal tunnel syndrome. If so, you are also entitled to compensation from your employer.
When you are the victim of a workplace accident or when you suffer from an occupational disease, you need the best workplace injury attorneys available.
Your attorney will help you deal with the insurance company to ensure you receive compensation for the above economic and non-economic damages.
What To Do After a Work-Related Injury in South Carolina
You should do a few things immediately after your accident to protect your physical and financial health. Accident victims who take the correct steps usually have a more favorable outcome.
Report Your Work Injury to Your Employer
Notify your employer, a supervisor, or a manager right away if you suffer an on-the-job injury.
Fill Out a Workers' Compensation Claim
Fill out the required paperwork that your business requires, then send it to the proper office for processing. When reporting your injuries, be as specific as you can to guarantee that you will be covered by worker's compensation. Do not leave without obtaining a copy of your paperwork. Reporting your issue as soon as possible may help you receive the workers' compensation benefits you need.
Get Medical Treatment Immediately
Get a medical evaluation no matter how you feel after your accident. Some injuries won't present symptoms right away but can result in chronic issues if they aren't treated. Follow your doctor's orders as closely as possible, and keep all of your medical bills for your case. Tell the physician that the injury or illness was brought on by a working accident and detail the specifics of what happened. Request an "off work slip" if you can't immediately return to work. You will also need a medical evaluation before being cleared to return to work.
Get a Free Case Evaluation With an Experienced Workers' Comp Lawyer
Our South Carolina law firm's workers' compensation attorneys are skilled at pursuing the benefits an injured worker is entitled to in order to enhance their health and well-being. A personal injury attorney can begin preparing your workplace injury lawsuit against the responsible party.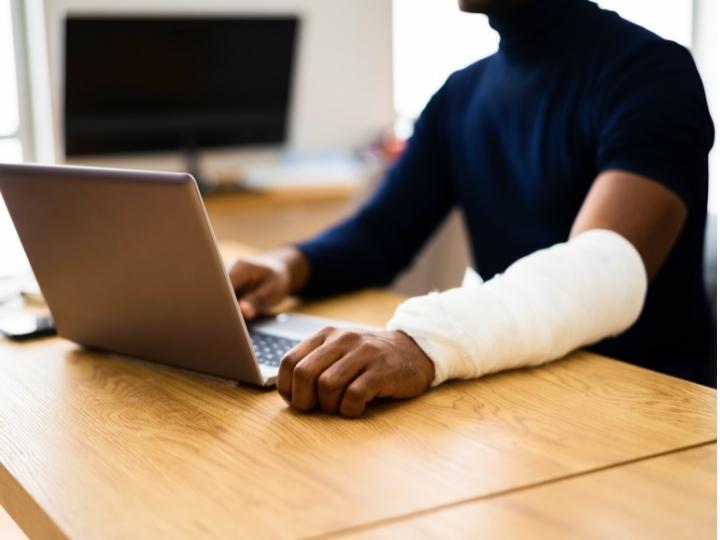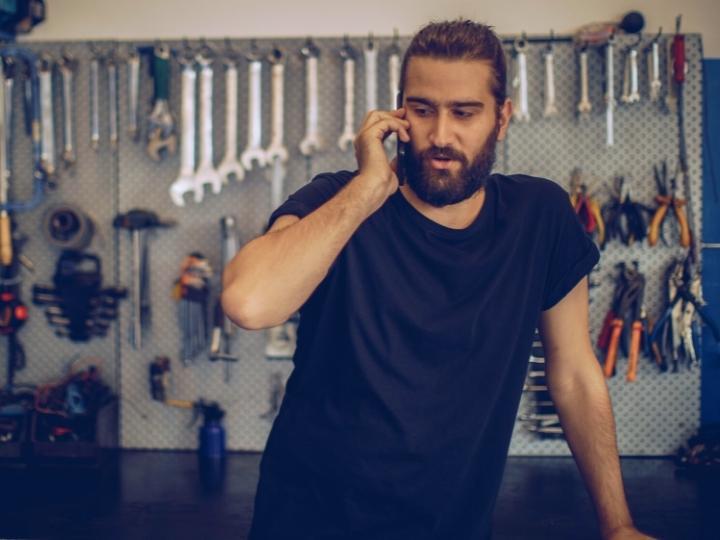 When to File a Workers' Comp Claim
A workplace injury lawyer will help you determine whether you have a valid injury claim.
Your personal injury lawyer will fight for the compensation you need, safeguard your legal rights, and get you the necessary care.
To ensure that you obtain maximum compensation, you should file an injury report and make a claim for workers' compensation benefits as soon as you're injured. If you wait too long to file a claim after your injury, the insurance provider can reject your claim and argue that your claim is fraudulent.
In South Carolina, you must inform your employer within 90 days and submit a formal workers' compensation claim within two years of the injury. While legally, you have an abundant amount of time to report your injury and file a claim, waiting until the last second makes you look less credible.
When filing, include any relevant information, such as:
Place of injury
Date and time
How the injury occurred
You can also include a list of witnesses who can vouch for your work-related injury.
Receiving prompt medical attention is also essential to this process. You also need to show up to all follow-up appointments. Going against medical advice also devalues your case. 
All medical records related to your workers' compensation case should be obtained after treatment since your workers' comp attorney will need them for the claims process with the insurance company.
What Benefits Are Available to Workplace Accident Victims?
If you are injured while working, you can file a workers' compensation claim for certain benefit types. Benefits provided under workers' compensation can include:
Medical Benefits: Medical expenses are the one type of expense that workers' compensation should pay in full. You are entitled to coverage for necessary and reasonable medical expenses like hospital stays, medical evaluations, visits to specialists, physical therapy, surgeries, imaging services, medical equipment, travel expenses linked to your health, and prescription medication.
Death Benefits: If an accident leads to a worker's death, a surviving spouse, child, or another beneficiary may seek death benefits via workers' compensation insurance.
Temporary or Permanent Disability Benefits: If you sustained catastrophic injuries, you may be eligible for temporary or permanent disability compensation. These benefits are available to take a specified amount of time off from work. You'll be given a percentage of what you made prior to getting hurt.
Supplemental Job Displacement Benefits: If you suffer a permanent disability and can't return to work for your same employer doing the same job, you could receive supplemental job displacement benefits.
Contact a Workers' Compensation Lawyer at The Brown Firm
If you were injured at work in South Carolina, you must get in touch with an experienced workplace accident lawyer to ensure you receive fair compensation.
Even if you are eligible for worker's compensation payments, you may qualify for additional compensation.
Every injured worker should obtain an accident attorney after being injured on the job.
The attorneys at The Brown Firm have represented work injury victims for over 30 years. We know the workers' comp system and have the training and experience to win your case.
If you are suffering from a work-related injury, click below for a free consultation with a South Carolina workers' compensation attorney today.
If you or a loved one were injured and need help, our skilled personal injury lawyers will be at your side every step of the way.
Ready to Talk to a South Carolina Lawyer Who Has Your Back?
Areas Our Workers Compensation Attorneys Serve Throughout South Carolina
Allendale
Barnwell
Beaufort
Bluffton
Branchville
Brighton Beach
Charleston
Columbia
Coosawhatchie
Cottageville
Daufuskie Island
Edisto Beach
Ehrhardt
Estill
Fairfax
Grays
Green Pond
Hampton
Harbour Town
Hardeeville
Hilton Head Island
Jacksonboro
Laurel Bay
Levy
Limehouse
Myrtle Beach
North Augusta
North Charleston
North Charleston
North Myrtle Beach
Okatie
Palmetto Bluff
Parris Island
Pritchardville
Purrysburg
Ridgeland
Seabrook Island
Sheldon
Smoaks
St Helena Island
St. George
Switzerland
Tarboro
Tillman
Tybee Island
Walterboro
Yemassee
Contact The Brown Firm
Get the Answers and Compensation You Deserve
You'll notice the difference when you contact The Brown Firm! Our local dedicated attorneys want to help you recover and rebuild.
Schedule your free consultation by calling (800) 529-1441 or completing our simple online form.