Georgia Work Injury Lawyer
Hiring a Work Injury Lawyer in Georgia
Representing Workplace Injury Victims Across Georgia
If you were injured at work, no matter if you are a full-time W-2 employee or an independent contractor, you could be entitled to receive financial compensation benefits. 
Before taking any action on your own after an on-the-job injury, it is crucial to speak with a knowledgeable workers' compensation lawyer for your legal options. Without the assistance of an expert attorney, workers' compensation laws can be challenging to comprehend for an injured employee.
I was rear-ended and didn't know what to do, but I searched for a Car Accident Attorney in Atlanta and found The Brown Firm. They walked me through everything and made sure I was taken care of during the whole process.
Our workers' compensation lawyers at The Brown Firm are committed to ensuring your case receives the attention and care it requires.
Since we have more than 30 years of expertise defending workplace accident victims after this type of accident, we have what it takes to file your lawsuit and assist you in getting the worker's comp benefits you are entitled to for your injuries.
Set up a free consultation with the best workers' comp lawyer to get the financial compensation you deserve.
Injured and Need to File a Workers' Comp Claim?
A work-related accident can result in injuries ranging from minor cuts that get better in a few days to dangerous conditions such as severe brain injuries that may never fully heal, requiring lifelong care. Medical costs associated with severe medical conditions can significantly impact your financial situation.
Injured workers must navigate a complicated legal process and complex worker's compensation law. Even when businesses have workers' compensation insurance with a reputable insurance carrier, someone injured at work may have to contend with the denial of workers' comp claims, inadequate settlement offers, and delayed payments.
Additionally, you must act fast because there is a statute of limitations for submitting all personal injury claims. In Georgia, an injured worker has one year to file from the date of the known injury.
To analyze your case, safeguard your rights, and obtain the compensation settlement you are due, get in touch with an accident attorney at The Brown Firm.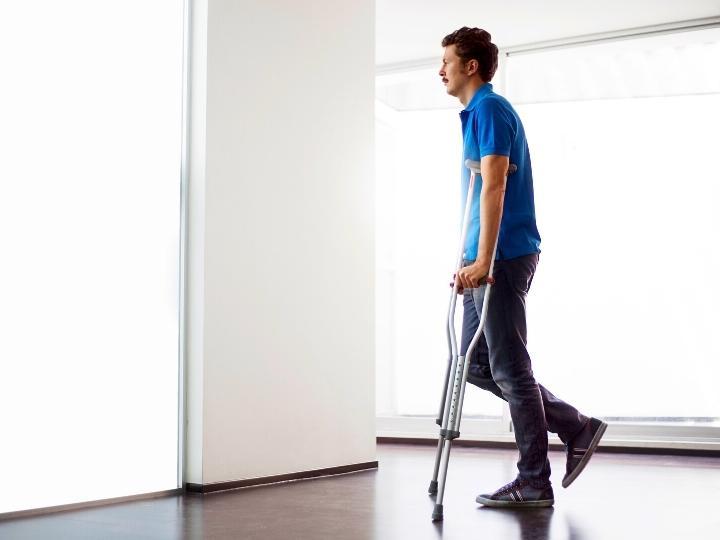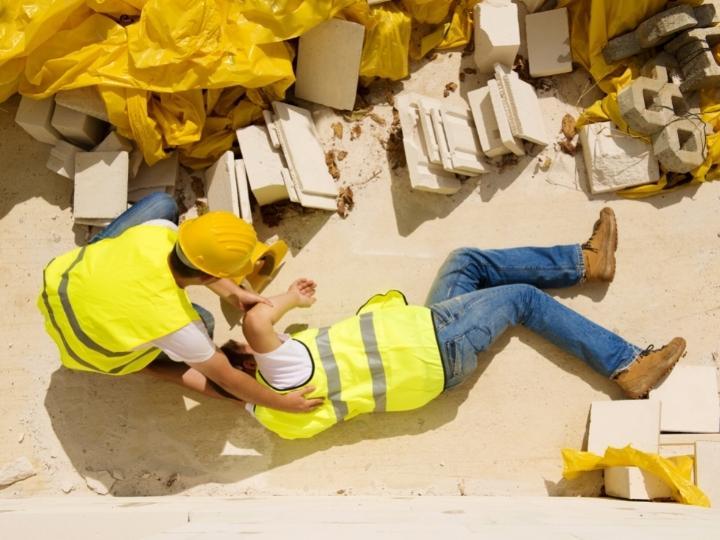 The Top Causes of Workplace Injuries
Every employee has a right to a safe workplace. Accidents happen more frequently when a safe working environment isn't established.
Accidents often occur as a result of a violation of safety rules, the carelessness of an employer or other employees, or flaws in the property or equipment.
The following workplace accidents may occur if the duty of care is not exercised or workplace safety is not prioritized:
Electrocutions
Equipment and Machinery Accidents (including machine entanglement or getting caught between equipment)
Defective Products
Defective Machinery
Explosions
Falling Objects
Falls from Heights
Transportation Accidents
Fires
Toxic Chemical Spills
Building Collapses
Slips, Trips, and Falls
Trench Collapses
These accidents can be very serious, regardless of the industry in which they occur.
Anything from a simple wound like a cut or abrasion to a chronic injury like a spinal cord or traumatic brain injury could happen on the job. 
Different Types of Work Injuries
If a serious workplace accident occurs, workers may sustain crippling or even fatal injuries.
Here are a few of the most typical severe workplace injuries:
Broken Bones
Loss of Limb/Amputations
Head and Traumatic Brain Injuries
Internal Injuries
Mental Anguish/Emotional Distress
Electrocution Injuries
Back and Neck Injuries
Repetitive Stress Injuries
Repetitive Motion Injuries
Crush Injuries
Soft Tissue Injuries
Spinal Cord Injuries
Burns Injuries
As a result of your employment, you could potentially develop occupational diseases or disorders in addition to physical injuries. If so, you have a right to compensation.
The best workplace injury lawyers are necessary to fight for what you deserve against your employer if you are seriously injured due to a work accident or an occupational disease.
What To Do After a Work-Related Injury
There are a few things you should do immediately after your accident to protect your physical and financial health. If you skip any of these steps, your monetary compensation could suffer.
Here are the most important steps to observe following a workplace accident:
Report Your Injury: You need to notify your employer right away about your work injuries. Fill out the paperwork that your company requires, then send it to the proper office for processing. When reporting your injuries, be as specific as possible to guarantee that you will be covered by worker's comp insurance. This includes any updates to your condition.
Fill Out an Injury or Illness Claim Form: Regardless of whether you have already reported the accident, employers should require you to fill out a claim form following your injury. Reporting your injury as soon as possible may help you receive workers' compensation benefits quicker.
Seek Medical Help Immediately: You must get medical attention following your injury, regardless of how you feel. Some injuries don't show symptoms right away, but if they aren't addressed, they might lead to chronic problems. Follow your doctor's recommendations as closely as possible, and keep your medical bills for your case. Tell the physician that the injury or illness happened at work and detail the specifics of what transpired. Request an "off work slip" if the doctor determines that your injury prevents you from working again.
Get a Free Case Evaluation With a Qualified Workers' Compensation Attorney: Our law firm's workers' compensation attorneys are skilled at pursuing all the benefits an injured worker is entitled to in order to enhance their health and financial well-being. A personal injury attorney can begin preparing your personal injury lawsuit against the at-fault party as soon as you get in touch with them after your accident.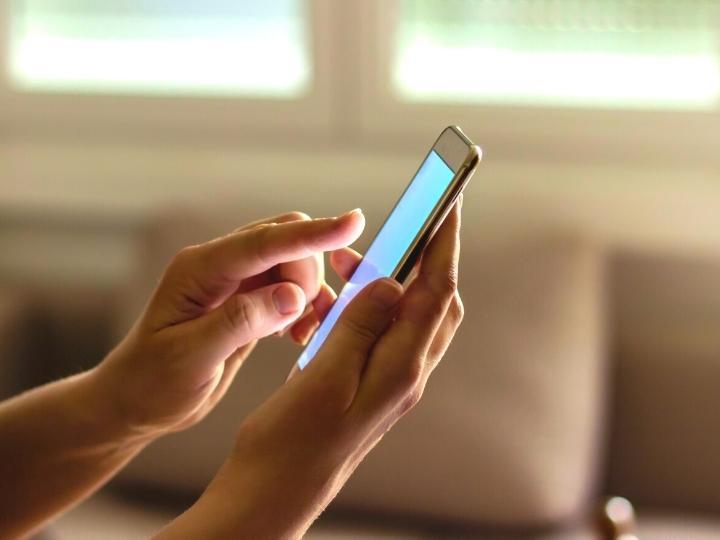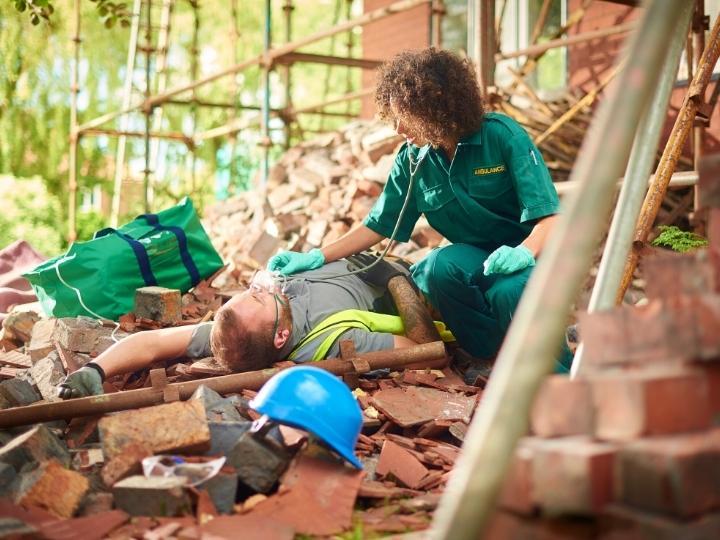 When to File a Work-Related Injury Claim
If you're unsure about whether you have a valid claim, a workplace injury attorney can help you. Your personal injury lawyer will fight for the compensation you need, safeguard your legal interests, and help you find the necessary medical care.
To ensure that you obtain maximum compensation, you must make a claim for workers' compensation benefits as soon as you're injured. If you wait too long to file a claim after your work injury, the insurance company can reject your coverage because they might think your claim is fraudulent.
When you notify your employer of your injury to file a formal workers' comp claim, you should include pertinent details such as:
Place of injury
Date and

time

How the injury occurred
A list of witnesses who may vouch for your work-related injury may be included.
Receiving prompt medical attention is also essential to this process. Make sure to schedule all of your follow-up appointments and stick to them.
All medical records related to your workers' compensation case should be obtained after treatment since your workers' comp attorney will need them for the claims process to negotiate.
Which Benefits Are Available to Workplace Accident Victims?
If you are injured while working, you can file a workers' compensation claim for certain benefit types. Benefits provided under workers' compensation can include:
Medical Benefits: Your medical expenses are the only category of expense that worker's compensation will cover in full. Following a workplace injury, you are entitled to coverage for all required and reasonable medical costs. Hospital stays, physical therapy, exams, surgeries, imaging services, medical equipment, travel expenses linked to your health, prescription medication, and doctor visits might all fall under this category.
Death Benefits: Fortunately, most workplace accidents aren't fatal. But if a fatal work accident occurs, a surviving spouse, child, or other beneficiaries, may seek death benefits via workers' compensation insurance. A wrongful death lawsuit may also be filed.
Temporary or Permanent Disability Benefits: Catastrophic accidents are possible at work. If you sustain incapacitating injuries, you can be eligible for temporary or permanent disability compensation. This form of compensation is available if you take a specified amount of time off from work. You'll be given a percentage of what you made prior to getting hurt physically.
Supplemental Job Displacement Benefits: Additional job displacement payments may be available to you if you have a permanent disability and can't return to work for your previous company once you have recovered.
Contact The Brown Firm Today!
If you were hurt at work, you should contact a knowledgeable workers' compensation attorney right away for help with your case. You can be entitled to additional compensation even if you are eligible for worker's compensation coverage.
You have the right to consult with the best legal team in Georgia, and our skilled injury attorneys can help you get the maximum compensation benefits you deserve. The economic damages (financial losses) and non-economic damages (non-monetary losses) you could receive from the negligent party, on top of your workers' comp benefits, vary for each case and client. 
The Brown Firm has decades of combined experience defending people who have sustained work-related injuries. Our experienced workplace accident lawyers are very knowledgeable about the workers' compensation system and are the best lawyers in Georgia to win your case.
Click the link below to schedule a free consultation with an experienced workers' compensation lawyer if you are dealing with a work-related injury.
If you or a loved one were injured and need help, our skilled personal injury lawyers will be at your side every step of the way.
Ready to Talk to a Georgia Lawyer Who Has Your Back?
Communities Our Workers' Compensation Attorneys Serve Throughout Georgia
Acworth
Albany
Alpharetta
Americus
Athens
Atlanta
Auburn
Augusta
Austell
Bainbridge
Barnesville
Belvedere Park
Braselton
Bremen
Brookhaven
Brunswick
Buford
Cairo
Calhoun
Candler-McAfee
Canton
Carrollton
Cartersville
Cedartown
Centerville
Chamblee
Clarkston
College Park
Columbus
Commerce
Conley
Conyers
Cordele
Country Club Estates
Covington
Cumming
Cusseta
Dacula
Dahlonega
Dallas
Dalton
Decatur
Dock Junction
Doraville
Douglas
Douglasville
Druid Hills
Dublin
Duluth
Dunwoody
East Point
Eatonton
Evans
Fair Oaks
Fairburn
Fairview
Fayetteville
Fitzgerald
Flowery Branch
Forest Park
Fort Oglethorpe
Fort Valley
Gainesville
Garden City
Georgetown
Gresham Park
Griffin
Grovetown
Hampton
Hapeville
Hinesville
Holly Springs
Irondale
Jefferson
Jesup
Johns Creek
Kennesaw
Kingsland
LaFayette
LaGrange
Lawrenceville
Lilburn
Lithia Springs
Locust Grove
Loganville
Lovejoy
Mableton
Macon
Marietta
Martinez
McDonough
McRae-Helena
Milledgeville
Milton
Monroe
Morrow
Moultrie
Mountain Park
Newnan
Norcross
North Decatur
North Druid Hills
Panthersville
Peachtree City
Peachtree Corners
Perry
Pooler
Port Wentworth
Powder Springs
Redan
Richmond Hill
Rincon
Riverdale
Rome
Roswell
Sandy Springs
Savannah
Scottdale
Skidaway Island
Smyrna
Snellville
South Fulton
St Marys
St Simons
Statesboro
Stockbridge
Stone Mountain
Stonecrest
Sugar Hill
Suwanee
Swainsboro
Sylvester
Thomaston
Thomasville
Thomson
Tifton
Toccoa
Tucker
Tyrone
Union City
Valdosta
Vidalia
Villa Rica
Vinings
Warner Robins
Waycross
Whitemarsh Island
Wilmington Island
Winder
Woodstock
Contact The Brown Firm
Get the Answers and Compensation You Deserve
You'll notice the difference when you contact The Brown Firm! Our local dedicated attorneys want to help you recover and rebuild.
Schedule your free consultation by calling (800) 529-1441 or completing our simple online form.