Truck Accident Lawyer in Tyrone, GA
Hiring a Truck Accident Lawyer in Tyrone
Truck accident victims need to be sure they have the right person on the case. If you are suffering from injuries sustained in a truck accident, contact The Brown Firm so you can hold the negligent driver accountable.
Our legal team has decades of experience with truck accident personal injury claims and will represent you with hard work and compassion.
We understand the difficulties you're facing after a truck crash, from physical injuries to dealing with the insurance companies of the at-fault driver.
Let us handle the endless documents and phone calls with the negligent driver and their insurance company so you can focus on healing.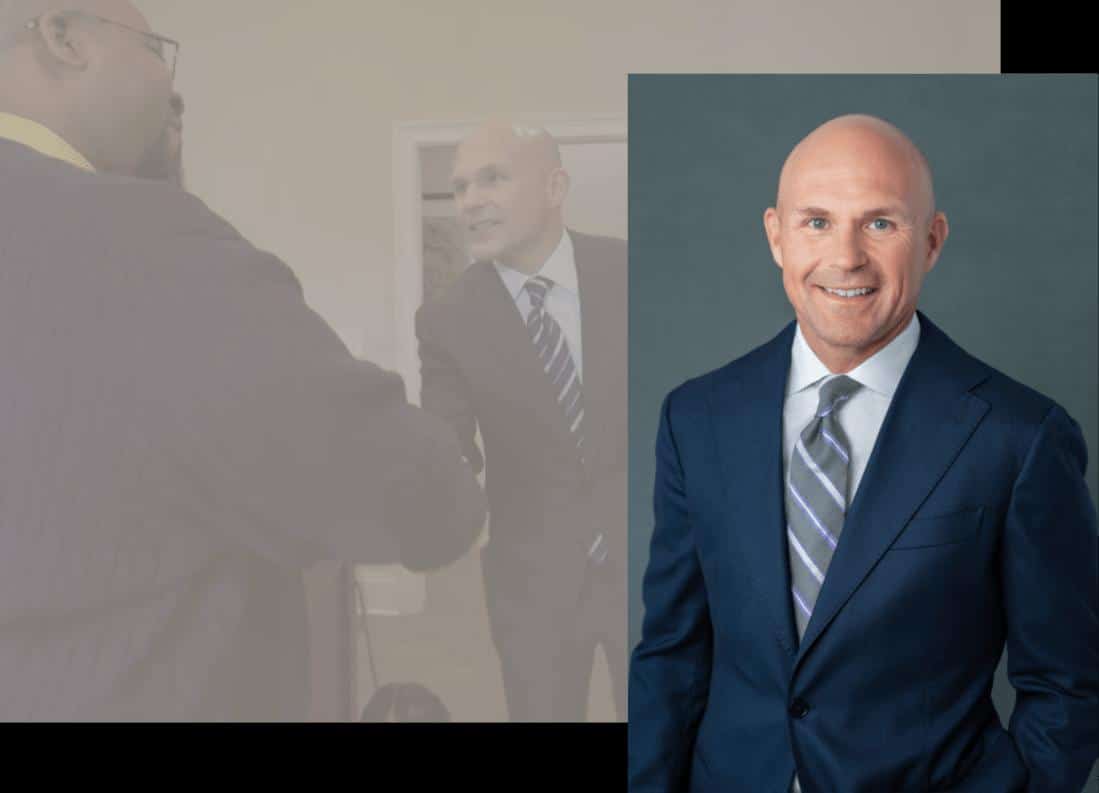 Do You Need A Truck Accident Lawyer?
Truck Accidents are rarely minor.  Due to the sheer size of a Semi-truck, when it collides with a passenger vehicle it often results in serious, life-threatening injuries. So, how do you handle your accident claim while you are injured? What can you be compensated for? Who do you sue, the driver or the company? How do you negotiate a fair settlement? What is a fair settlement amount? 
You are filled with questions after a truck accident, and the Tyrone insurance companies only focus on themselves; to pay you the least amount possible. Typical Lawyers want to settle as quickly as possible. As the victim, where does this leave you?
It leaves you with one answer; The Brown Firm.  Our focus is on customer service.  Being injured in a truck accident is tough enough, you need to have a law firm that has your back. We take the time to spend with our clients, to help them through the process. You are not just a claim number to us, you are a victim we fight to help.
Managing Attorney Harry Brown, Jr., DC, JD is more than just an average trial lawyer.  He spent 10 years treating personal injury patients as a chiropractor. His experience as a licensed chiropractor gives him the ability to see accident injuries and the healthcare industry in a way other attorneys don't. 
With Harry Brown's experience and knowledge of the healthcare and insurance companies, he brings that empathy to his practice. He, along with all the attorneys at The Brown Firm, prioritize skill, compassion, and empathy in every case his law firm takes on.
With over $100 million won for clients, are you ready to take the next steps for a free consultation with The Brown Firm? Click below, or continue reading to see how we can help you.
The Brown Law Firm stayed in close communication with me throughout the entire process of the case. They always retuned phone calls as well as kept me updated on any new outcomes. They were very professional and responsive. Customer service means a lot to me and they get at 10!!!
Why You Need A Lawyer for Tyrone Truck Accident Lawsuits
Following an accident, trucking companies have many options for protecting themselves.  A truck company will hire its own lawyers to negotiate for the minimum amount of compensation.  This is why it is critical to hire an attorney with experience in truck accidents to help you.
Commercial truck drivers have to follow additional laws in place to keep other passengers safe.  If any of these trucking industry regulations were violated causing your accident, our personal injury lawyers can find out whether they were and use that to prove fault.  
You can trust us to communicate effectively with adjusters and to protect your rights. In the event that insurance adjusters or a company representative contacts you after an accident, you should not sign anything or give a statement without first consulting with a truck accident lawyer. Failure to do so may result in inadequate compensation.
As you focus on your recovery, a truck accident lawyer can handle all of the following to negotiate with the insurance company or take the case to trial if necessary. 
Ensure all evidence is collected in your case, such as video and photos from the accident scene, eyewitness statements, police reports, any information from the truck's onboard electronic information system, expert testimony, and more.

Calculate medical expenses, including future medical expenses.  Your attorney will need any documents showing medical treatment and costs. A truck accident injury often requires emergency medical treatment at a hospital, according to the Centers for Disease Control and Prevention (CDC).

Make sure all potentially liable parties and insurance carriers are identified.

Make sure that the insurance companies offer you a fair settlement, if the insurance companies refuse to settle, take the case to trial.
To help you get the compensation you deserve for your injuries, a passionate lawyer will use the evidence of the case to prove fault and fight for you to be compensated for: 
Economic Damages:  T

hese are quantifiable damages that can be easily calculated.  These damages include p

roperty damage, l

ost current and future income, and medical expenses. 

Noneconomic Damages: These are non-quantifiable amounts. These include: 

pain and suffering,

mental anguish,

emotional distress,

diminished quality of life,

loss of consortium, and

loss of companionship

Punitive damages

: This type of damage is not intended to compensate victims, but rather to punish the party who was at fault if the negligence that caused the accident was severe. Drunk driving is an example of reason to add punitive damages. 
We Understand Truck Accident Injuries In A Way Most Attorneys Don't
The Brown Firm isn't like other law firms. Working with our legal team gives you access to not just top-notch truck accident lawyers, but also medical knowledge that most lawyers lack.
Harry Brown, a chiropractor and truck accident lawyer, understands the damage that a traumatic incident like a collision with a semi-truck can cause to bones and muscles. He understands that when a client complains of back pain or headaches, it could be a sign of something far more serious.
Harry also understands the impact of your injuries on your truck accident claim's medical bills. He's assisted patients who have suffered a variety of serious injuries as a result of a truck accident, and he applies his chiropractic and physical therapy knowledge to their case.
The severity of injuries sustained in a tractor-trailer accident are frequently overlooked by insurance companies and misunderstood by the injured person's lawyer. Even well-intentioned attorneys don't always know what to look for when dealing with insurance companies who want to pay as little as possible and minimize injuries.
The truth is that some injuries aren't immediately apparent. In distressing conditions, your body creates chemicals like adrenaline to boost energy and reduce pain, making you less likely to notice every injury.
The Most Common Injuries in Truck Accidents
Something that doesn't appear to need immediate medical treatment can become highly problematic in the days and weeks ahead. It is always important to get checked out after an accident with a semi-truck. 
Whiplash
Traumatic brain injuries
Neck injuries
Back injuries
Spinal cord injuries
Broken Bones
Burn injuries
Wrongful death
Types of Evidence to Collect at Truck Accident scene
After a truck accident if you are able to get critical evidence it will help ensure that you get maximum compensation.  
Pictures of Accident Scene
Police Report
Witness Statements
Truck Drivers Information
Trucking Company Information
Common Causes of Truck Accidents
An important part of determining negligence is finding who is at fault, but you must first examine the cause of the accident.
According to the Federal Motor Carrier Safety Administration, the most commonly cited cause of truck accidents is due to human error. Drivers of large semi-trucks are ten times more likely to be the cause of trucking accidents than other factors, such as weather, road conditions, and vehicle performance. The FMCSA study also examined factors that cause truck drivers to make errors such as use of prescription and over-the-counter drugs, speeding, fatigue, inattention, distractions, work environment, and unfamiliarity of the road.   
Improperly Maintained Vehicles
Tired or Fatigued Drivers
Intoxication 
Unrealistic schedules 
Improperly loaded or overloaded trucks 
Unqualified truck drivers or lack of training 
Violate safety laws such as speeding, cutting off drivers, and making incorrect turns  
Distracted Driving
Driver Error
Poor Road Conditions
Reckless Driving
Aggressive Driving
Dangerous Weather Conditions
Ready to Talk to a Lawyer Who Has Your Back?
Trust The Brown Firm With the Heavy Lifting and the Small Details
Our truck accident lawyers are focused on your case until the at-fault party pays you the most money possible. While being aggressive with the insurance providers, we treat clients with compassion.
Let us do the heavy lifting since you're already carrying so much.
For semi-truck accident lawyers, no detail is too small. We can also assist you with understanding your medical bills, estimating property damage, or traveling to a doctor's appointment.
Our Tyrone Truck Accident Lawyers have complied a list of frequently asked questions.
Do Truck Drivers Have to Follow Different Laws When Driving?
Yes.
Truck Drivers and Trucking Companies have stricter Guidelines that they must follow when operating their vehicles. These guidelines are written out in both Federal and State level mandates. If a Driver or Trucking Company is in violation of any of these guidelines, they can be fined or lose their license.
Some of the different concepts that are covered in these guidelines for commercial trucks include:
Hours Per Day

Securing Loads

Weight Limit

Maintenance Schedule

Drug Testing

Driver Physical Exams
If it is determined that a company or driver was in violation of any of these laws, it can mean a larger settlement when it comes to your accident injury settlement.
Who Can Be Held Responsible for Truck Accidents?
Trucking companies are usually liable for truck accidents. Trucking companies will be held liable for both their own actions as well as those of their truck drivers. Each company is responsible for preventing accidents as reasonably as possible. To achieve this, the company needs to perform regular vehicle inspections, use proper hiring and training procedures, and follow all federal regulations regarding trucking safety. It is possible for the company to be held liable for damages if it fails to fulfill its duty of care and causes an accident that could have been prevented.
Vicarious liability is the rule that holds trucking companies responsible for the negligence of their employees, including their own independent contractors. As long as the at-fault party was on the clock when the negligence occurred, the trucking company itself will be liable if a truck driver, cargo loader, ground controller, or another employee caused your recent accident. In most cases, it will be better to hold the truck company responsible for your injuries rather than the individual driver.
Our firm has also handled a truck crash involving third parties as well. Injuries or accidents caused by third parties may not directly be related to the collision, but still contribute to it. An example is a truck manufacturer who produced a defective or dangerous part for a truck. Manufacturers can be held liable for bad brakes or tire blowouts. With the guidance of our experienced truck accident lawyers, we can assist you in determining fault and assigning liability for your particular truck accident case.
Are Fatal Truck Accidents Handled Differently?
Fatal crashes cause a typical trucking accident claim to become a wrongful death lawsuit.  In this case, along with damages of a non-fatal accident, there will also be wrongful death damages.  These include funeral expenses, burial costs, loss of inheritance, lost future wages, and loss of consortium.  If you lost a loved one in a truck accident, call an attorney to learn what you deserve in compensation.
What Should I Do if I am Involved In an Accident with a Semi-Truck?
If you are involved in an accident with a Semi-Truck, if you are physically able to do so, there are some steps that you should take that can help get you through the experience as smooth as possible.
First, Call the Tyrone Police. Contacting the authorities is important to make sure that everyone who needs medical attention gets it.  It is crucial to have any medical care  formally document the accident in case you have to file a truck accident claim.
Write down the officer's name and badge number and request that you also receive a copy of any police reports documenting the tractor-trailer wreck. 
Usually, truck accidents cause more severe injuries, suffering, and property damage, leading to larger settlement amounts. Getting an accurate police report from the authorities is a crucial piece of evidence that will be used to prove fault in your accident and make sure you get the compensation you deserve.
Second, Gather Evidence. If you can, you should gather as much evidence from the scene of the accident as possible. The important pieces of evidence you should try and get include:
Pictures of damage to all the vehicles and Injuries

Drivers Credentials

Police Report

Witness Statements

License Plate and Serial Numbers
By gathering relevant evidence, you strengthen the potential lawsuit you may have, potentially leading to a larger financial settlement.
Third, Contact our Truck Accident Law Firm. Semi-Truck Accident cases can become incredibly complex due to catastrophic injuries, damage, expenses, and the number of parties that could be held responsible.
Speaking with our Truck Accident Lawyer early on can prevent you from making any mistakes or leaving out any details that could negatively impact your case. By relying on the expertise of your legal representative, you ensure your legal rights are protected (especially if there is a wrongful death due to driver negligence) and get the maximum compensation possible
What Should I Say if an Insurance Company Calls After my Truck Accident?
If you are contacted by an Insurance Company after your accident, DO NOT SAY ANYTHING to them until after you have spoken with a Truck Crash Attorney. Insurance companies' goals are to minimize the amount that they have to pay out in a settlement due to an accident.
Anything that you say to them over the phone regarding your accident can be used by them to argue that your medical bills aren't related to the accident and that they should not have to pay the amount of compensation that you deserve.
An experienced Georgia Truck Accident Law Firm will inform you of exactly what you can and cannot say to the insurance company, or may just deal with them directly. Following their instruction is vital to protecting the value of your case, and making sure you are compensated for the medical expenses you experienced due to this tractor-trailer accident.
What if My Big-Rig Accident Was Months Ago?
Although the sooner you act the better off you will be, just because you made the mistake of waiting to act after an accident does not mean that all is lost.
States have what is called a Statute of Limitations which provides a timeframe for which a legal claim must be filed after an accident.
In Georgia, the statute of limitations is two years from the date of the accident. However, even though you are given a two-year window for which to act, cases are usually stronger and have larger awarded settlements the sooner they are filed.
If you have any questions about your tractor-trailer accident, contact our Truck Accident Law Firm today.  We fight for our clients and will make sure you get the maximum compensation possible. 
How Much Does a Truck Accident Attorney Cost?
If you are involved in a truck accident, the type of attorney you can hire to represent you is called a Personal Injury Attorney. They specialize in helping victims of truck accidents caused by someone else's negligence get financial compensation.
Thankfully, a personal injury law firm works on what is called a Contingency Fee Basis. A Contingency Fee Basis means that you do not pay any legal fees upfront, and your attorneys only collect a fee in the form of a small percentage of your final settlement.
We encourage any truck accident victim of truck accidents to call for a free consultation. 
Get Legal Advice From an Experienced Truck Accident Attorney
After a truck accident, you don't have to go it alone. With a free case evaluation, we can address anything from your medical expenditures to how your injuries have affected your earning capacity.
You will only pay The Brown Firm if we win your case since we work on a contingency basis. Personal injury law is all about protecting the injured and doing everything we can to help you get back on your feet.
If you or a loved one has been hurt and requires assistance, our experienced personal injury attorneys will be there for you every step of the way. To schedule a free truck accident consultation, please fill out the form below.
Contact The Brown Firm
Get the Answers and Compensation You Deserve
You'll notice the difference when you contact The Brown Firm! Our local dedicated attorneys want to help you recover and rebuild.
Schedule your free consultation by calling (800) 529-1441 or completing our simple online form.