Slip and Fall Accident Lawyer in South Carolina
Our Premier Premises Liability Lawyers
Representing Slip & Fall Accident Victims Across South Carolina
If you slip and fall and get hurt, the property owner may be held financially responsible for your damages.
Under premises liability law, they can be liable for paying for your medical bills, emotional pain and suffering, property damage, and loss of income.
The negligent party may be a private homeowner or the owner of a commercial property or business, such as a grocery store.
I was rear-ended and didn't know what to do, but I searched for a Car Accident Attorney in Atlanta and found The Brown Firm. They walked me through everything and made sure I was taken care of during the whole process.
Time is a key consideration in cases involving slip and fall injuries. Rapid action is required because the accident scene can change. Every personal injury case needs evidence to win damages from the responsible party.
Contact our experienced slip and fall lawyers at The Brown Firm for a free initial consultation, so they can start building your case right away.
What To Do After a Slip and Fall Accident in South Carolina
Our experienced personal injury lawyers suggest that if you are injured, take the following steps as you embark on your case:
Get Medical Treatment: Getting medical attention after a slip and fall event should be your first priority. A slip and fall can cause internal injuries that may not be seen right away, soft tissue injuries to the spine and head, as well as spinal cord injuries. Secure a diagnosis and treatment as quickly as you can. Your personal injury claim will also depend heavily on your medical records.
Report Your Accident: You need to report your accident to the right people right away. It could be a manager of a store, a landlord, a property manager, or a security officer. Request a copy of the written report after you've submitted it.
Gather Evidence: All relevant evidence will be required by your personal injury attorney to support your accident claim. Take photos of the accident scene and dangerous conditions. Keep a copy of your accident report and your medical bills. Mark down the witnesses' contact information if you can.
Don't Talk With the Insurance Company: You don't have to give recorded statements to the insurance companies. They want to use your words against you to avoid giving you a fair settlement. Don't sign a release until your lawyer can review the settlement offer.
Stay Away from Social Media: Don't discuss your case on Facebook, Twitter, or other social media platforms. The only people you should discuss your case with is your legal team. Something as harmless as a photo of you at a football game or enjoying time with your spouse could undermine your premises liability claim.
Contact The Brown Firm: Take legal action as soon as possible. Our law firm's premises liability attorneys will act right away to protect evidence, engage with the insurance adjusters, and pursue the highest amount of compensation. The earlier a lawyer can begin working on your case, the better.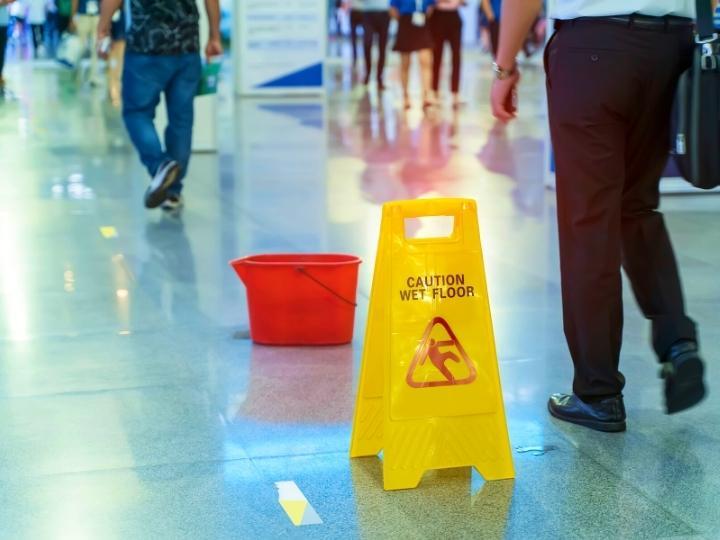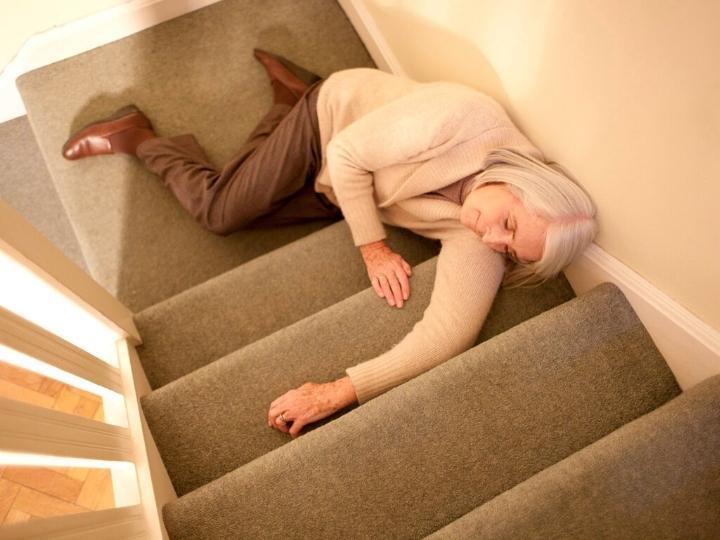 Where Do Most Slip and Fall Injuries Occur?
In a slip and fall accident, the following examples of property owner negligence can result in significant injuries, such as broken bones or traumatic brain injuries:
Slippery, Uneven, or

Faulty Stairs

, Pavement, or Sidewalks
Poorly Built

Property

Poor

Property Maintenance

Slippery Floors

Wet Floors

Blocked Aisles
Overly Steep Entryways or Driveways
Poor Lighting Conditions
Accidents involving slipping and falling can occur anytime, anywhere.
Shopping centers, theme parks, retail stores, office buildings, parking lots, grocery store aisles, and hospitals can all present dangerous situations.
Here are a few scenarios where slip-and-fall mishaps can happen:
Inside and Outside
Walkways or Sidewalks
Parking Lots
Elevators
Escalators
Homes

Businesses

Bad Weather
Unless safe conditions exist, so it isn't dangerous to walk, a slip and fall accident can occur.
Dangerous conditions can even contribute to a loss of life.
Understanding Liability After a Slip and Fall Accident
When someone trips and falls on a wet floor, broken stairs, or a rough section or path, the property owner may be held liable.
There is a so-called "duty of care" owed by property owners. To limit the danger of injury to anyone who has a legal right to be there, they must uphold a reasonable level of care.
For instance, the property owner should post a warning notice if a floor is wet. If it is raining outside, a store owner should have floor mats inside all doorways to prevent falls. 
Slip and fall negligence claims are based on the ideology of negligence:
Whether or not the property owner acted carefully in preventing a slip and fall on their grounds
Whether the victim acted recklessly in not seeing or avoiding the thing they slipped on
A property owner might not be held responsible for an injured person on their property in certain situations.
One is when the injured party's negligence leads to the accident and injuries. When injuries are sustained by someone who was not expected to be in the area where the accident occurred, the property owner's "duty of care" is not applicable.
Common Causes of Slip and Fall Accidents
A property owner can be held liable for any accident-related injuries if they fail to take reasonable care and are negligent in their property ownership.
Some of the most common causes of slip and fall accidents include:
Loss of Life
Soft Tissue Injuries
Head Injuries
Neck Injuries
Back Injuries
Hip Injuries
Knee Injuries
Bulging Discs
Pinched Nerves
Sprained Ligaments
Strained Muscles or Tendons
Broken Bones
Paralysis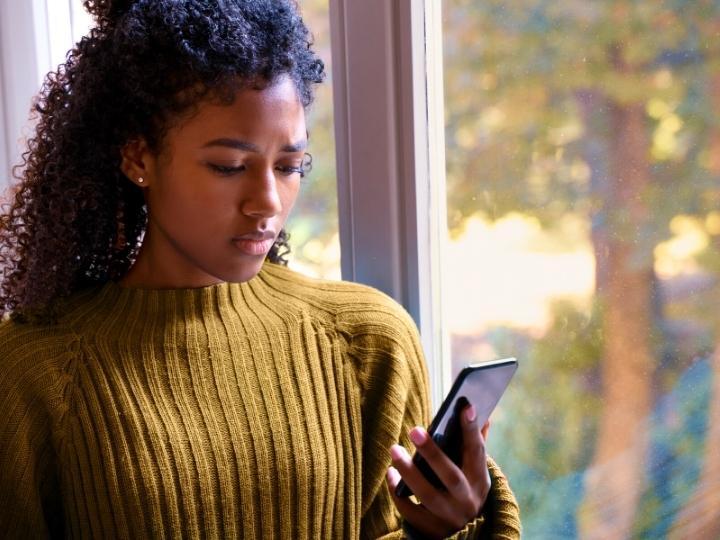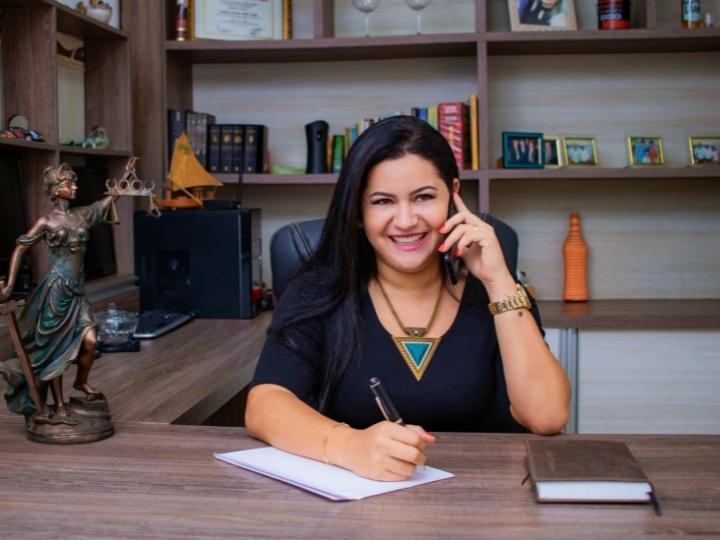 The Importance of Documenting your Slip and Fall Injury
To obtain suitable financial compensation in cases involving slip and fall accidents, it is crucial to accurately record and submit all accident-related data.
If people don't respond to their lawyers or the insurance company in a timely manner, it can hurt their personal injury cases.
It is also possible for witnesses to become inaccessible or for the accident scene to change.
Follow these instructions if you were hurt in a slip-and-fall accident to make sure your case is adequately documented:
Report the Accident: Report your accident to the property owner or manager right away. Obtain a copy of the paperwork before leaving.
Seek Medical Care: Even if it doesn't seem like you've experienced significant injuries, get proper medical care immediately following the accident. You will need accurate documentation of your medical treatment and medical bills if you wish to acquire damages for your injuries.
Take Pictures: Take photographs of the area surrounding the accident and the scene itself. Conditions change quickly, so take pictures as soon as possible. Take note if there are security cameras in the area.
Witness Information: Try to obtain the name, number, and address of any witnesses to the accident. This is a critical component of your case and contributes to your financial settlement amount.
Hire Legal Help: Premise liability claims can be very complex, and navigating the legal process alone jeopardize your claim. The experienced slip and fall attorneys at The Brown Firm have the resources necessary to help you gain an acceptable settlement.
Contact a Premises Liability Law Firm for Financial Recovery
To win an insurance claim for compensation for a slip and fall injury, you need to prove that the property owner or manager knew about the hazardous condition and had adequate time to repair it or failed to notify guests of the hazard. 
Our attorneys can help you do this.
When the insurance companies try to diminish your compensation claim, The Brown Firm's compassionate team will get you the best financial settlement.
Our personal injury law firm is experienced in helping accident victims win all types of personal injury lawsuits, including premises liability cases.
If you or a loved one were injured and need help, our experienced premises liability attorneys will be at your side every step of the way, beginning with a free legal consultation.
Ready to Talk to a South Carolina Lawyer Who Has Your Back?
Areas Our Slip & Fall Accident Attorneys Serve Throughout South Carolina
Allendale
Barnwell
Beaufort
Bluffton
Branchville
Brighton Beach
Charleston
Columbia
Coosawhatchie
Cottageville
Daufuskie Island
Edisto Beach
Ehrhardt
Estill
Fairfax
Grays
Green Pond
Hampton
Harbour Town
Hardeeville
Hilton Head Island
Jacksonboro
Laurel Bay
Levy
Limehouse
Myrtle Beach
North Augusta
North Charleston
North Charleston
North Myrtle Beach
Okatie
Palmetto Bluff
Parris Island
Pritchardville
Purrysburg
Ridgeland
Seabrook Island
Sheldon
Smoaks
St Helena Island
St. George
Switzerland
Tarboro
Tillman
Tybee Island
Walterboro
Yemassee
Contact The Brown Firm
Get the Answers and Compensation You Deserve
You'll notice the difference when you contact The Brown Firm! Our local dedicated attorneys want to help you recover and rebuild.
Schedule your free consultation by calling (800) 529-1441 or completing our simple online form.