The Brown Firm's lawyers have built a reputation for dedication, skill, and unparalleled service. After a severe accident, you deserve compassion and helpful advice.
The Brown Firm has years of experience with personal injury cases such as medical malpractice and car accident claims, and we want to help you. 
Starting with your free case evaluation, you'll see a difference when you work with our personal injury law office. We'll be by your side every step of the way, helping with the big goals and the small details.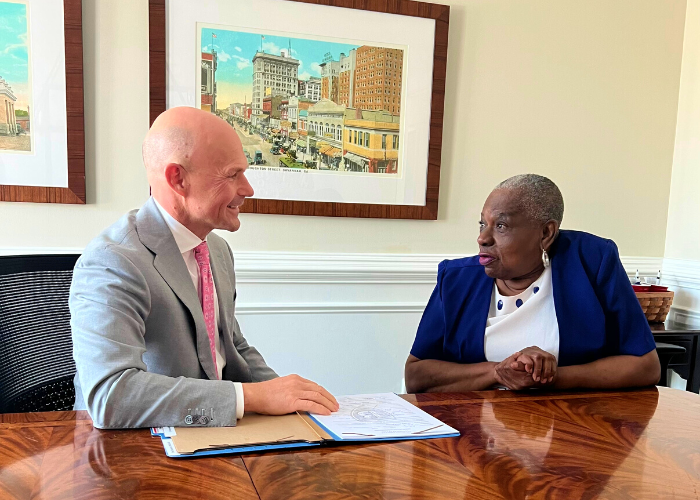 I would highly recommend Harry and his associates to my friends and family. Lauren, my case manager, was very professional and kept me informed the entire claim, and ensured that I had the best experience. Harry called me directly several times to make sure I was okay and if I needed anything else. Gary was my claim handling attorney. Great group!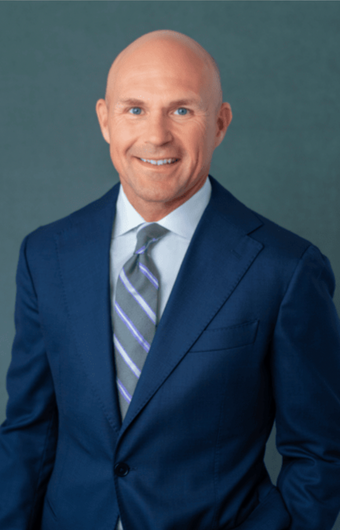 Along with the dedication of a personal injury attorney and service-focused legal team, you'll have access to owner Harry Brown Jr.'s unique medical insight. Before attending law school, Mr. Brown was the first team chiropractor for The University of Georgia. He treated patients for ten years as a chiropractor, giving him a unique perspective on what people want and need after an auto accident.
Harry created The Brown Firm because he saw that the focus of many personal injury lawyers is on the firm's success and not on the client's wellbeing. These other prominent law firms didn't care about how much compensation the client walked away with or the client's health.
Whether it's closely monitoring a client's claim, securing ongoing medical treatment with the best doctors, or making sure the client receives more compensation than their lawyer, Mr. Brown's primary focus is on the client's needs.
The Brown Firm works on a contingency fee basis, which means you do not pay any medical bills upfront until your case is settled. We won't take a penny more than you do, which is generally around 33%. 
The Brown Firm knows a personal injury case is more than legal proceedings and negotiating numbers. We know you're also trying to heal physically and emotionally. That's why The Brown Firm goes above and beyond the typical expectations of a personal injury law firm. Our team can help schedule your doctor's appointments because we truly understand your diagnosis.
Our practice is client-focused, and we won't back down.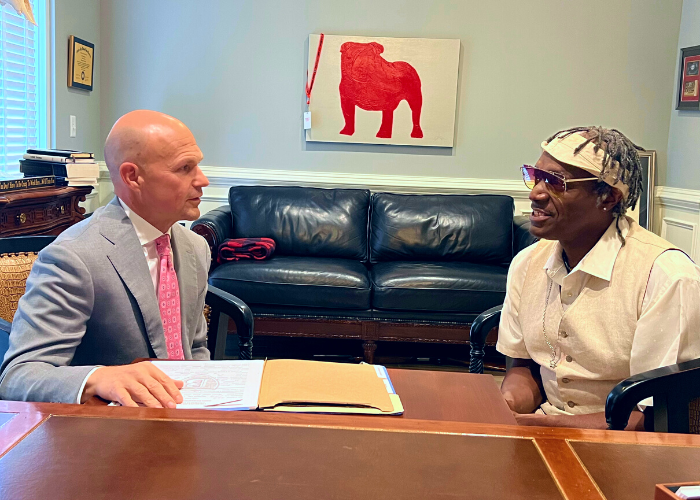 Ready to Talk to a Lawyer Who Has Your Back?
Contact The Brown Firm for a Free Consultation
With decades of combined legal experience, The Brown Firm provides expert legal representation to accident victims. Our personal injury lawyers aggressively negotiate and litigate on behalf of their clients, keep them updated on the progress of their case, and are available 24/7 to take their calls.
Whether we settle your personal injury case out of court or take it to trial, you can count on us to stand up for you and your family. You'll get the time and attention you need because you deserve justice and fair compensation. 
Our accident lawyers will listen to your story intently, and if you become our client, we'll represent you aggressively with empathy and compassion for the compensation you deserve.
That's how we protect the injured.
Our legal expertise extends throughout Georgia and South Carolina, with offices in Savannah, Atlanta, Athens, and Okatie.
Schedule your free case review by calling (800) 529-1441 or completing our simple online form below.
Contact The Brown Firm
Get the Answers and Compensation You Deserve
You'll notice the difference when you contact The Brown Firm! Our local dedicated attorneys want to help you recover and rebuild.
Schedule your free consultation by calling (800) 529-1441 or completing our simple online form.