Nursing Home Abuse Lawyer in Norcross, GA
Hiring an Attorney For Nursing Home Neglect in Norcross
Have you or a loved one experienced neglect or abuse from a nursing home in Norcross, GA? 
At The Brown Firm we know that putting a loved one in a nursing home is never an easy decision. You've done the research and feel like you've picked the right one to provide the level of care for your family member that you aren't able to.
And while an elderly resident at a care facility may get excellent care, it's not always the case.
If you suspect that your loved one is experiencing abuse or neglect, you need to be proactive and take immediate action to protect them.
The first thing you can do is contact an experienced nursing home attorney like The Brown Firm.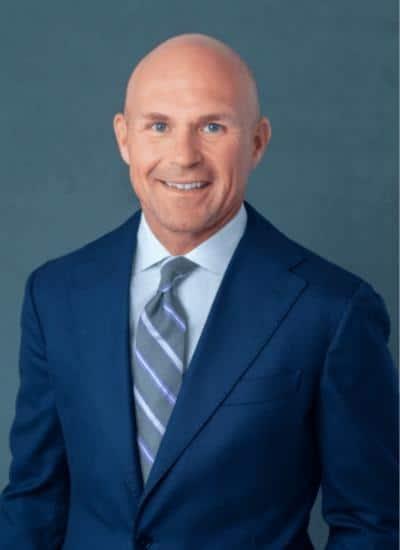 I had a great experience working with The Brown Firm on a personal injury law matter. They were extremely professional and responsive, and I felt like I could trust their advice every step of the way. It was nice to have them in my corner. Highly recommended!
Why Choose The Brown Firm?
The Brown Firm has over 30 years of combined experience and have won over $100 million for our clients. 
We protect the injured using our years of legal and medical experience.
You're a victim of nursing home abuse, and you deserve justice and fair compensation. But a personal injury case is about more than legal proceedings and negotiating numbers. We realize that you're also trying to heal physically and emotionally.
To us, you're not just a number. Our lawyers are dedicated to you and will take the time to go over your case with you.
If you're noticing signs of nursing home negligence like bedsores, or limited access to your loved one, contact us so we can help you.
Click below to get your FREE Consultation.
Ready to Talk to a Lawyer Who Has Your Back?
What Ways Can A Nursing Home Abuse Lawyer Help?
A nursing home abuse lawyer is a professional who represents the interests of people in nursing homes who have been abused or neglected.
There are many different types of abuse committed against the elderly, and it can be difficult to identify these abuses.
The nursing home abuse lawyers at The Brown Firm work with law enforcement and government agencies to ensure that elderly people receive justice for their mistreatment.
Let's look at some of the types of abuse that can be found in an elderly care facility.
What Are The Five Types of Abuse in a Nursing Home?
Abuse can happen at any time, and it may not be easy to prove until after some time has passed. It is necessary to consult with a nursing home abuse lawyer if you suspect that your loved one has sustained abuse or neglect at a nursing home.
Nursing home abuse cases often go unnoticed without evidence until after the incident is over, and you must preserve all evidence of the abuse.
Below we'll go over the different types and some of the signs of abuse to look for at your family member's nursing home facility.
Mental Abuse
The act of insulting or threatening a resident is considered emotional abuse (also known as verbal abuse or psychological abuse).
It is the most prevalent form of nursing home abuse. WHO statistics report that 32% of staff members abuse residents emotionally.
Examples of emotional abuse include:
Controlling a resident's activities against their will
Mocking or humiliating the resident
Separating senior citizens from their family, friends, and fellow residents
Verbally threatening nursing home residents
When emotional elder abuse is present, residents can develop long-term mental health issues like depression, anxiety, and post-traumatic stress disorder (PTSD).
Warning signs that a loved one has experienced emotional abuse include negative changes in their mood or behavior.
Negligence and Medical Malpractice
Nursing home neglect is failing to provide proper nursing care to their residents. The result negatively impacts the physical and emotional well-being of the victim. However, nursing home neglect differs from nursing home abuse.
Abuse is intentionally harming someone, whereas neglect appears in nursing homes due to carelessness or apathy. Here are a few examples of neglect in a nursing home:
Medication Errors
Staff may be responsible for administering medications in nursing homes. Residents may receive the wrong medications. These errors may result in life-threatening complications.
Personal Hygiene
The staff members in assisted living facilities should wash and change each resident's clothes to maintain their hygiene. Nursing home residents may develop health problems, like bed sores, if they wear dirty or soiled clothing for hours or days.
Dehydration and Malnutrition
This occurs when the nursing home staff fails to provide enough food and water to residents. Malnutrition, dehydration, and severe weight loss can be common among residents.
Other Issues
Other examples of nursing home neglect include:
Failing to report injuries or illnesses to doctors and their families quickly
Ignoring a resident's complaints
Leaving residents unattended for periods
Assault and Bodily Harm
Nursing home abuse involves causing physical injuries to a resident. Here are a few examples:
Punches and kicks
Straps and ties restraint
Pushing and shoving
Sexual assault that resulted in scratches and bruises
Broken bones, bruising, and bleeding are some of the most common signs of physical abuse among residents.
Inadequate medical care can cause serious injuries or deaths.
You or a loved one who suffered physical abuse at a nursing home may qualify for financial aid to cover medical expenses.
Sexual Abuse
Residents suffer from this type of abuse when they encounter unwanted sexual contact, touching, or groping.
Emotional turmoil, physical injuries, and sexually transmitted diseases can result from sexual abuse. Sadly, sexual abuse often occurs against residents who are disabled or unable to give consent.
This is why you need to contact an experienced nursing home attorney in Norcross. They will stand up for those that have suffered abuse while in the care of an assisted living facility.
Financial Abuse
Theft or manipulation of money to gain access to an older person's money is financial elder abuse.
Examples of financial abuse include:
Changing a resident's will under the power of attorney
Preventing the resident from accessing their bank account
Taking an individual's cash, credit cards, or valuables
Stealing financial data or bank statements
Financial abuse can be very stressful for residents, as they can lose income and savings needed to pay for their care.
How Should I Choose The Right Nursing Home Abuse Lawyer?
At The Brown Firm, we understand how serious of an issue nursing home abuse is. It can be difficult to find an excellent nursing home abuse lawyer, but there are three things you should keep in mind.
Experience is the most important thing to consider.
A good lawyer will have dealt with cases like yours before and know how to handle them.
You also want to make sure they have a good track record of winning their cases.
Elder abuse laws are known to them, previous cases are easily accessible, and other resources to help current clients.
It would help to consider costs when choosing a nursing home abuse lawyer.
You don't want to spend more than you need to on legal fees. But you also don't want your lawyer to lack the necessary experience or know-how that you need to win your case.
When you have your free consultation for your nursing home lawsuit, ask if they have any claims or if there are specific limitations on who their clients can be.
At The Brown Firm, we have over 30 years of combined experience in personal injury lawsuits and have won over $100 million for our clients.
While these numbers are important and show the kind of success and experience we have, the best thing we do is focus on you. We take the time to go over your case and make sure you understand everything that is going on.
Ready to Talk to a Lawyer Who Has Your Back?
What Could Be The Cause of Nursing Home Abuse?
It's unfortunate, but not all nursing homes can provide the same standard of care.
Some facilities lack the resources needed to ensure quality care for all residents.
In some nursing homes, chronic understaffing prevents them from properly caring for their residents.
Nursing home attendants often perform long shifts with little pay. Many of these caregivers are a blessing to families who cannot independently care for an older person.
Understaffing and poor management create challenges for nursing home staff, and sometimes these obstacles may lead to abuse and neglect in nursing homes.
Among the problems they encounter are:
Fatigue, burnout, and poor management.
Training is inadequate.
A lack of supervision or management.
A lack of human resources.
Even if the assisted living facility is understaffed, they are still required to provide an acceptable level of care for your family member.
Acting quickly on behalf of your loved one will help prevent the neglect and help them receive the financial compensation they deserve.
Choosing the best elder abuse attorney in Norcross, GA may seem like a challenge when you're already dealing with a serious situation like the abuse of a loved one.
What Will A Nursing Home Attorney Do For Your Case?
There are several things your lawyer should do for you.
Through a lawsuit, legal teams can prove:
The nursing facility owed the victim legal protection.
Nursing home staff members have harmed a resident through negligence or intentional acts of violence.
Staff members' actions caused long-term or permanent harm to the victim.
Families affected require financial compensation to recover.
In addition to guiding victims through the legal procedure, nursing home abuse lawyers also help patients receive compensation for the harm they have suffered.
A lawyer with experience can increase the chances of a family receiving compensation. The Brown Firm Attorneys in Norcross specialize in nursing home abuse and will help you through every step of the process.
Who Regulates Nursing Homes?
State and federal agencies regulate nursing homes. In some states, the Department of Health has the authority to issue monetary fines for violations. Other agencies can suspend a nursing home's state license or replace it with a provisional one.
The agency may decide to suspend or revoke the nursing home's license entirely, depending on the circumstances. When nursing homes violate state law, the agency may impose one or more penalties, including license suspension or rescission of its nursing home.

Inspecting nursing homes for compliance with state regulations is a task of the Department of Health and Human Services. The agency may issue citations when deficiencies occur, such as inadequate food preparation. If a facility commits a violation, it must develop a written plan to correct the problem.
There are some circumstances in which deficiencies can be so serious they pose a serious threat to the health and safety of residents.
Therefore, violations of this kind can have serious consequences. While inspections take place regularly, they may be more focused on a single issue.
Every state is different; this is why it's important to talk to an attorney at The Brown Firm in Georgia.
They will know exactly what to look into and what agencies need to be notified.
How Do I Report Nursing Home Abuse? To Whom Should I Report?
You must immediately report the incident when you suspect a nursing home abuser has victimized a resident.
You should document all evidence of abuse in detail, including bruises, bedsores, and missing safety devices. 
Document everything, and get all the victim's medical records. If possible, you should also contact local authorities to report abuse. In the case of nursing home abuse.
Another option is to contact the National Center on Elder Abuse (NCEEA), a program under the Administration on Aging.
It will provide state resources and a hotline number to call. You should also notify Medicaid and Medicare, each with a Long-Term Care representative.
How Much Do Nursing Home Abuse Attorneys Charge?
Every client of The Brown Firm is treated as an individual with a unique case.
No two nursing home cases are exactly the same, and neither are the financial and healing goals of those injured.
Your legal advice must be personalized to your circumstances.
Here, you'll get the time and attention you need, starting with a free case review.
Our lawyers will listen to you and we will represent you aggressively for the compensation you deserve.
Throughout the entire process, we act with empathy and compassion—that's how we protect the injured.
At The Brown Firm, we work on a contingency fee basis. That means that we don't get paid unless you win your case.
How Can Nursing Home Abuse Lawyers Help?
The elder abuse lawyers at The Brown Firm can help you get the maximum compensation for your case. Our lawyers will handle your nursing home abuse lawsuit while keeping you informed throughout the entire process.
Our Abuse Law Firm Attorneys devote their time and resources to building strong cases for nursing home abuse and neglect victims. Because of this, we are more qualified to assist victims of elder abuse than other personal injury lawyers.
The following are some benefits of hiring a skilled nursing home abuse lawyer:
Information gathering:  Your lawyer may gather medical records, photographic evidence, and other information needed to build a strong case. The more facts your lawyer has, the stronger your case will be.
File your claim: You must file it correctly. An incorrectly written paper can delay or derail your case, costing you time and money. Also, the statute of limitations prevents you from filing your lawsuit after a certain deadline (usually within three years). You can file your lawsuit on time with the help of an attorney.
Ease your burdens: The legal system is hard to navigate if you are not an attorney. The nursing home abuse attorneys at the Brown Firm in Norcross can simplify the legal process. Also, they encourage nursing home residents to act against abusers.
Navigate discovery: Following filing a lawsuit, both sides' attorney teams request more information during the discovery phase. Obtaining statements, records, or other evidence from the parties you are suing can strengthen your defense.
Resolve a lawsuit: There is a settlement rather than a trial in most elder abuse cases. Nursing home abuse attorneys help secure compensation by understanding the legal system.
If you believe your family member has been the victim of elder abuse, our attorneys can help you start the process for your personal injury lawsuit.
We offer free case evaluations to go over the entire process with you and to see what the next step will be.
Elder abuse victims deserve the assistance, protection, peace of mind, and compensation that our nursing home abuse lawyer in Norcross, GA can provide.
Contact The Best Norcross Elder Abuse Attorneys Today at The Brown Firm
Elder abuse is a terrible crime.
There can be mental and physical health problems that can affect the victim for years.
There have been instances where severe abuse has led to wrongful death, leaving the family of the deceased burdened with grief and medical bills.
At The Brown Firm, we will hold the nursing home accountable and get the justice you and your loved ones deserve for the abuse or neglect they've experienced.
You need a firm that has won Over $100 Million for our personal injury clients and will treat you with the respect you deserve.
Beginning with your free case evaluation, you'll notice a difference when you work with our law office.
Every client of The Brown Firm is treated as an individual with a unique case. No nursing home abuse cases are the same, and your legal advice must be personalized to your circumstances.
Schedule your Free Consultation with the Best Nursing Home Lawyers in Norcross.
The Brown Firm will get you and your family the compensation you deserve.
Contact The Brown Firm
Get the Answers and Compensation You Deserve
You'll notice the difference when you contact The Brown Firm! Our local dedicated attorneys want to help you recover and rebuild.
Schedule your free consultation by calling (800) 529-1441 or completing our simple online form.