South Carolina Motorcycle Accident Lawyer
Hiring a Motorcycle Accident Attorney in South Carolina
Representing Accident Victims Across South Carolina
The South Carolina motorcycle accident attorneys at The Brown Firm are here to make sure you receive justice if you were injured in a motorcycle accident due to someone's negligent actions.
Serious injuries from motorcycle accidents permanently impact accident victims. Motorcycle riders suffer more severe injuries in collisions than other motorists in passenger vehicles because their motorcycles provide very little protection.
If you or a loved one has been hurt in a motorcycle accident, you need the knowledge and experience of The Brown Firm's attorneys.
I was rear-ended and didn't know what to do, but I searched for a Car Accident Attorney in Atlanta and found The Brown Firm. They walked me through everything and made sure I was taken care of during the whole process.
As a member of the National Academy of Motorcycle Injury Lawyers, attorney Harry Brown understands the importance of motorcyclists' rights and strives to offer them legal protection.
Harry Brown and The Brown Firm will work tirelessly to ensure you receive a fair settlement from the negligent driver.
Contact The Brown Firm today for a free initial consultation. 
How Our Law Firm Handles Motorcycle Accidents in South Carolina
With the Brown Firm, you will have full access to motorcycle accident attorneys familiar with the legal system and injury claims process. Our legal team has a wealth of expertise in negotiating settlements with the negligent driver's insurance provider.
To create a credible case against the negligent party, we also give our clients access to some of the best legal professionals, including accident reconstructionists and medical experts. These legal experts will help to prove that the at-fault party's careless actions directly led to the collision, which led to the injuries.
The Brown Firm will also gather your medical records, receipts for the damage to your personal property, and other relevant documentation to help prove your case.
And don't worry about attorney fees – we work on a contingency fee basis, so there is no cost to you until we get you an acceptable settlement.
Contact a knowledgeable motorcycle injury attorney to discuss the legal process for a motorcycle accident claim.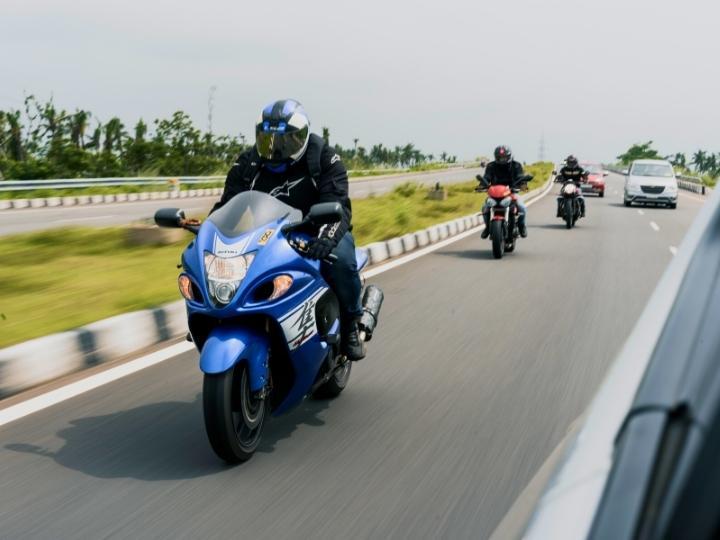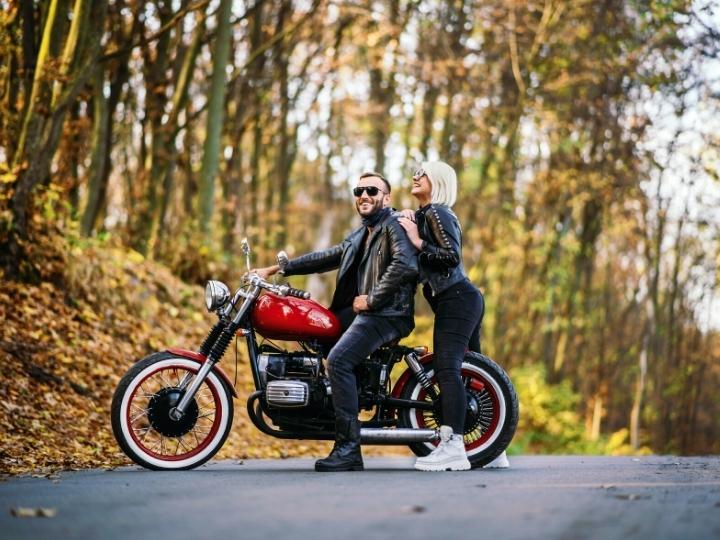 Common Motorcycle Accident Injuries
Most motorcycle accident victims will endure severe damages and often deal with extreme physical pain.
When riding a motorcycle, you need to be cautious. Unfortunately, even when motorcyclists take safety precautions, such as wearing a certified helmet and practicing defensive driving, they still run the risk of suffering serious injuries as a result of another driver's reckless actions.
Bikers are less likely than drivers of cars or trucks to escape a vehicle accident unharmed. In a car accident, the vehicle itself will protect the driver and passengers, but a biker has nothing between them and other cars or the road, especially if they aren't wearing the necessary safety gear.
Some of the most common types of injuries sustained during a motorcycle crash include the following:
Loss

of Limbs

Brain

Damage

Leg Injuries
Head Injuries

Traumatic Brain Injury

Broken Bones

/

Bone Fractures

Muscle

Damage

Biker's Arm
Soft Tissue Injuries
Road Rash
Nerve

Pain

/Nerve

Damage

Mental Anguish

/

Emotional Distress
These common injuries could be due to riding in blind spots, lane splitting, driving recklessly, and several other factors.
What You Should Do After a Motorcycle Accident Injury
To get fair compensation after a motorcycle accident from the party that was at fault for your losses, you have two options; a motorcycle accident claim or a motorcycle accident lawsuit.
Following a motorcycle collision, the conventional line of action is to file a motorcycle accident claim. To file a motorcycle accident claim against the at-fault party and their insurance company, you will need legal representation.
An insurance representative will begin the claims process right away. The representative will compile supporting documentation, such as the police report and witness accounts. Your motorcycle accident lawyer will do their own investigation as well.
Once the investigation is over, you and your attorney will begin negotiating with the insurance provider until they give you an acceptable settlement for your injuries, financial losses, and property damage.
You will sign a release giving up your right to take the at-fault driver to court in return for accepting the settlement.
If the negotiation process fails because the defendant's offers are too low to cover your expenses, you will need to file a motorcycle accident lawsuit.
A motorcycle accident lawsuit is a civil legal action in which an injured motorcyclist requests compensation, typically assisted by an expert attorney.
The extent of the victim's injuries, medical expenses, and other losses sustained as a result of the accident will all be taken into account in the demand for compensation.
Generally, a motorcycle accident lawsuit is settled prior to trial. However, some cases go to trial, where a judge or jury will determine how much compensation the liable party is required to pay.
Statute of Limitations for Motorcycle Claims in South Carolina
The statute of limitations for filing injury claims or wrongful death claims after traffic accidents or other personal injury accidents varies from state to state.
In South Carolina, injured individuals or representatives of a deceased party need to file injury actions or wrongful death actions within three years of the date of injury or death. 
Just because you legally have three years does not mean you should wait three years to file. The sooner you file a motorcycle accident claim in South Carolina, the better.
Safety Tips For Riding a Motorcycle
Motorcycle riders should always exercise caution when riding, yet accidents can still occur due to reckless actions by other drivers on the road.
There is, unfortunately, no way to completely remove the risk of accidents.
It's still crucial to adhere to these two riding safety recommendations:
Wear a Bike Helmet: Traumatic brain injuries are the number one cause of motorcycle accident injuries. Wearing a properly fitted helmet is usually the difference between injury or wrongful death. If a rider is under the age of 21, they are required by the state of South Carolina to wear a certified helmet approved by the Department of Public Safety.
Wear Proper Gear: It's crucial to keep your skin protected when riding a motorcycle in case you are flung across the pavement. Road rash and severe skin damage can still happen even with the right equipment. Lack of protection can make these injuries much more severe.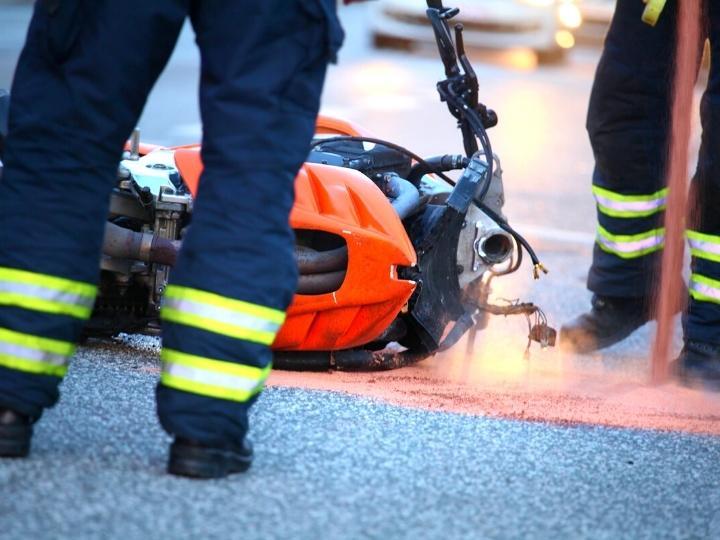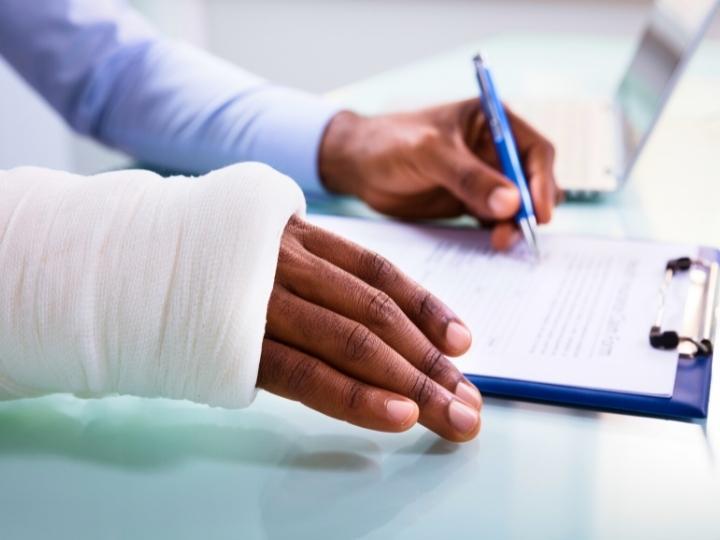 Compensation for Motorcycle Accidents
You are entitled to economic damages and non-economic damages after a motorcycle accident in South Carolina. You may also be entitled to punitive damages. 
The value of your accident claim is important. You have a right to know how much financial compensation you are entitled to.
Whether it was road rash or a severe damage like a traumatic brain injury, you deserve to know what full compensation looks like. A personal injury attorney at The Brown Firm will give you an accurate estimation.
There is no average settlement amount because everyone's accident details are different. The assessment of damages in your claim for compensation will be calculated by your attorney.
Damages you can be compensated for are:
Past and Future Medical Expenses
Loss of Income
Disability Costs (Loss of Function)
Loss of Enjoyment
Pain and Suffering
Rental Car Fees
Punitive Damages
Legal Fees and Out-of-Pocket Costs
Lost Quality of Life
Loss of Consortium
Motorcycle Repairs
Motorcycle Replacement
Additional Property Damages
A catastrophic motorcycle accident claim in South Carolina will be worth more to an insurance company than a minor injury claim. A fatal motorcycle wreck or wrongful death lawsuit will be worth more than those resulting in catastrophic injury.
If your case settles, rather than going to trial, an insurance company will assess your medical bills and other tangible damages to evaluate their value.
Personal injury attorneys can help injured motorcycle riders maximize their financial recovery using their knowledge of motorcycle law during negotiations.
Contact The Brown Firm's South Carolina Motorcycle Accident Attorneys
Dr. Harry Brown has the knowledge and experience getting the victims of motorcycle accidents the justice they deserve.
A motorcycle crash can entirely ruin a person's life by causing severe injuries and expensive medical expenses. Mr. Brown has an extensive understanding of South Carolina's legal and medical procedures that victims of motorcycle accidents must go through.
If you have been injured in a motorcycle accident in South Carolina or are dealing with the motorcycle accident death of a loved one, you need the help of an experienced motorcycle accident law firm.
Trying to win an accident claim on your own is an uphill battle, and you may ultimately end up paying out of pocket for future medical bills or accident expenses.
To ensure you receive maximum compensation after your accident, contact a personal injury lawyer at The Brown Firm for a free initial case consultation. 
If you or a loved one were injured and need help, our skilled personal injury lawyers will be at your side every step of the way.
Ready to Talk to a South Carolina Lawyer Who Has Your Back?
Communities Our Motorcycle Accident Attorneys Serve Throughout South Carolina
Allendale
Barnwell
Beaufort
Bluffton
Branchville
Brighton Beach
Charleston
Columbia
Coosawhatchie
Cottageville
Daufuskie Island
Edisto Beach
Ehrhardt
Estill
Fairfax
Grays
Green Pond
Hampton
Harbour Town
Hardeeville
Hilton Head Island
Jacksonboro
Laurel Bay
Levy
Limehouse
Myrtle Beach
North Augusta
North Charleston
North Charleston
North Myrtle Beach
Okatie
Palmetto Bluff
Parris Island
Pritchardville
Purrysburg
Ridgeland
Seabrook Island
Sheldon
Smoaks
St Helena Island
St. George
Switzerland
Tarboro
Tillman
Tybee Island
Walterboro
Yemassee
Contact The Brown Firm
Get the Answers and Compensation You Deserve
You'll notice the difference when you contact The Brown Firm! Our local dedicated attorneys want to help you recover and rebuild.
Schedule your free consultation by calling (800) 529-1441 or completing our simple online form.