Medical Malpractice Lawyer in South Carolina
Hiring a Medical Malpractice Attorney
Representing Victims of Medical Malpractice Across South Carolina
When you are in need of medical treatment, you trust that hospital staff, nurses, and doctors will treat your condition to the best of their abilities so you can recover. Most of the time, hospital personnel is amazing and does not make any medical errors. However, if a doctor's error causes your condition to worsen, you need to contact a personal injury lawyer.  
We will hold the doctor accountable so these kinds of mistakes do not harm any future patients. The South Carolina medical malpractice attorneys at The Brown Firm can examine your medical records and help you get financial compensation.
I was rear-ended and didn't know what to do, but I searched for a Car Accident Attorney in Atlanta and found The Brown Firm. They walked me through everything and made sure I was taken care of during the whole process.
What is Medical Malpractice?
When someone suffers an injury or wrongful death because of negligent care by a medical provider or a doctor error, it's called medical malprac­tice.
It can be difficult to prove that the doctor or hospital was at fault for medical injuries or wrongful death, which is why you should hire a medical negligence law firm to handle your claim for damages.
South Carolina law requires you to show:
The doctor or hospital failed to meet accepted

standards of care

This

failure

caused you harm
Your

damages

are related to this

failure
Medical malpractice can come in many forms, including:
Birth Injuries – Injuries to the child and mother during the birthing process could be the result of medical

malpractice

. Health

care

providers could cause

medical malpractice injuries

like broken bones,

brain damage

, and even cerebral palsy due to

medical error

.
Misdiagnosis |

Failure

to Diagnose – A very common medical

mistake

in

South Carolina

is when a

health care professional

administers an incorrect

treatment

or

diagnosis

that harms a

patient

. Or your doctor could fail to treat a

condition

in time. Emergency room errors are a common cause.
Medication Errors – Prescription medication errors are a common form of medical

malpractice

.

Medical providers

may prescribe the wrong drug, a drug that interacts poorly with current medication, give an incorrect dosage, or a pharmacist may dispense the wrong medication.

Anesthesia errors

are also very dangerous and can have fatal outcomes. 

Surgical Errors

–

Surgical errors

in

South Carolina

include operating on the wrong part of the body, making

mistakes

during

surgical procedures

that cause loss of bodily function or even paralysis, or not providing adequate post-

surgery

care

. Post-operative infections can also be caused by

malpractice

.
If a medical professional in South Carolina violates the standard of care, you need a legal professional with experience in medical malpractice law.
If you think your doctor has been grossly negligent, call The Brown Firm. We'll help you get justice!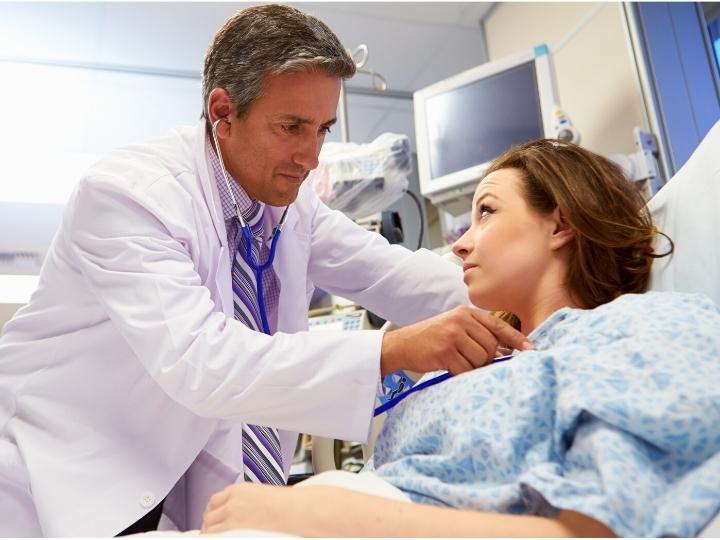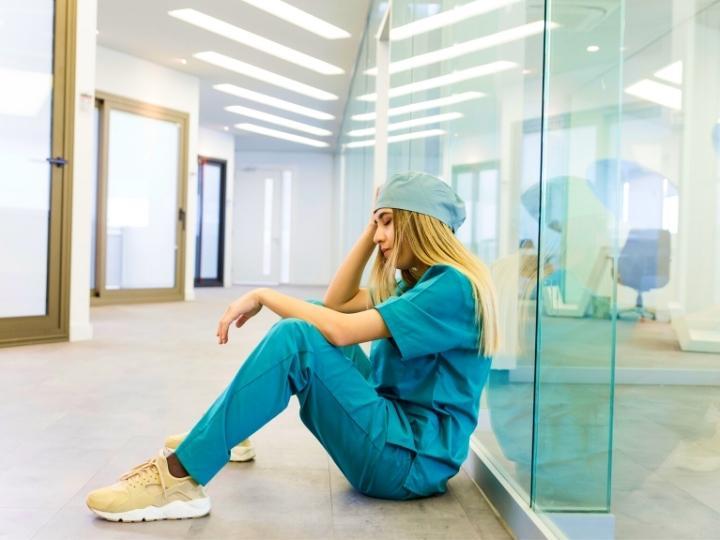 What Are Negligent Actions in Medical Malpractice?
Medical treatments and surgeries can be harmful if not done properly. A negligent action is different than a negligent omission in that the medical professional has to do something that causes harm. 
Negligent actions carried out by healthcare providers include:
Incorrectly diagnosing a

patient

's disease or not providing a

correct diagnosis

. As a result, the medical practitioner may use

medical practices

that unnecessarily injure the

patient

.
Inappropriate medicine and medication prescriptions may carry hazards that outweigh any potential advantages. Included are

anesthesia mistakes

that are very dangerous during

surgical procedures

.

Malpractice

can also take the form of anesthesia dose errors when overprescribing.

Surgical errors

might involve conducting an incorrect

treatment

, operating on the incorrect body part, carrying out a surgical technique incorrectly, or leaving foreign objects within a

patient

.
Some malpractice actions become obvious immediately after the error. Others take months to become obvious, and the patient suffers unnecessarily.
When a medical professional provides inappropriate treatment, the settlement can often be large since many judges will also award punitive damages to keep other medical professionals from making the same mistakes.
What Are Negligent Omissions in Medical Malpractice?
Sometimes, negligence manifests as omissions, inactivity, or the failure to perform a necessary medical procedure. Unlike negligent medical actions, the act of doing nothing causes the patient harm. 
Medical professionals that don't uphold their duty of care or don't do something that they should be doing is also a form of medical negligence. 
Omissions made by medical experts in South Carolina may consist of:
Failing to diagnose or treat conditions on time
Failing to recognize the significance of a

patient

's symptoms and complaints
Failing to monitor

patients

properly
Failing to treat

patients

' medical conditions with the proper

medical care

or make required referrals to other

healthcare

providers
Failing to follow up with

patients

Failing to order the right tests or interpret results the right way
Filing a Medical Malpractice Claim in South Carolina
Like many legal matters, trying to file a medical malpractice case on your own can be nearly impossible. It will take the talents of an experienced legal team if you want to win your case and obtain a fair settlement.
To prove a medical professional was negligent to win a medical malpractice lawsuit, it is up to your medical malpractice law firm to demonstrate the following to the insurance companies:
The

medical professional

or medical

team

owed the

injured person

a certain

standard of care

.
The

duty of care

was breached.
The

patient

was injured as a result of this breach.
The

patient

suffered significant

damages

, such as

pain

and suffering, lost wages, or medical expenses due to sustained injuries.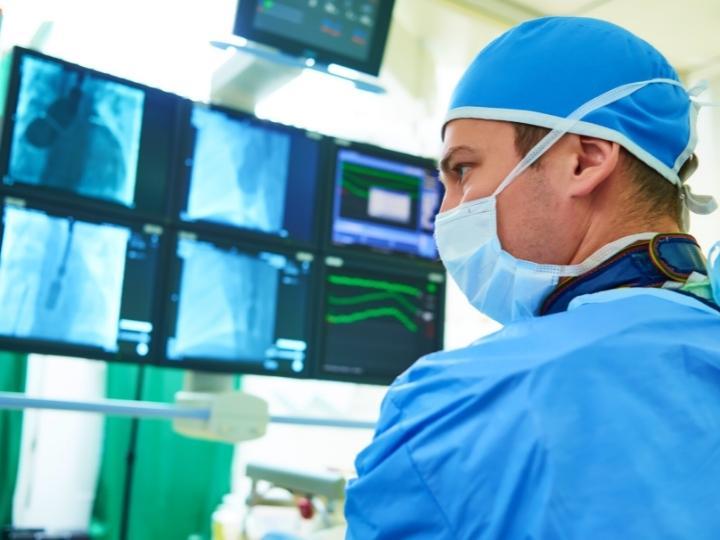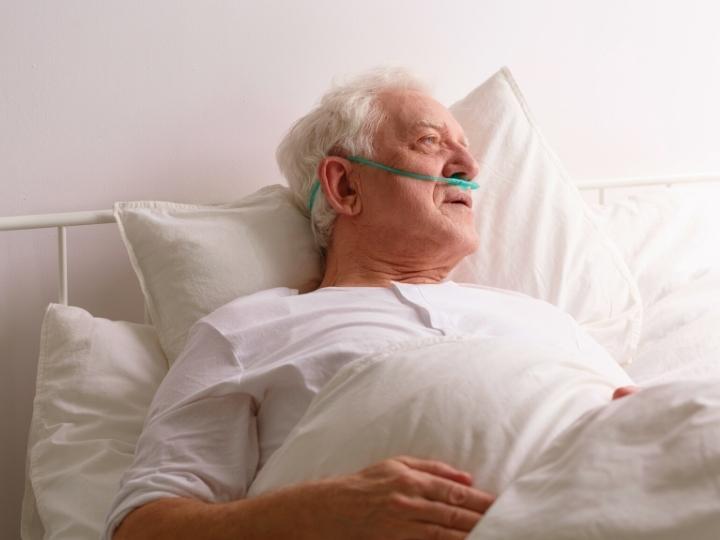 Who To Sue In Medical Malpractice Claims
Not just doctors are defendants in a medical negligence cases. Anyone in the healthcare industry can make medical errors and be held responsible for them.
Every health care provider owes you a duty to care and should maintain acceptable standards. When these requirements aren't met, unnecessary injuries that can have a profound impact on one's life can occur.
There are cases where the doctor who is in charge of the patient does not necessarily bear responsibility. A nurse can administer an overdose of medication or an anesthesiologist may not properly monitor vitals during a surgery.
The defendants in your lawsuit may include the following, depending on the specifics of your case:
Outpatient Medical Facilities
Hospitals
Laboratories
Physicians
Surgeons
Anesthesiologists
Nurses
Nurse Practicioners
Ophthalmologists
Pharmacists
Technicians
Aides
Dentists
Chiropractors
Physical Therapists
In our experience, most medical malpractice claims are brought against doctors, nurses, and hospitals.
What Can You Recover In a Medical Negligence Claim?
Unfortunately, a lawyer cannot heal the injuries caused by medical negligence. Instead, the law tries to make it right by awarding financial compensation for damages.
All losses brought on by medical negligence may be requested in a medical malpractice action.
Damages that you might sustain include:
Loss of Income

Pain

and Suffering

Mental Anguish

Loss of Quality of Life
Scarring and Disfigurement
Past and Future M

edical Bills
What Should You Do If You Believe You Are a Victim of Medical Negligence?
Delaing with medical injuries can be complicated and overwhelming. Most personal injury law firms offer free consultations so it doesn't hurt to go over your case with a qualified medical malpractice attorney.
You could be eligible for economic damages, non-economic damages, and punitive damages, but the longer you wait to start your claim, the harder it can be to prove negligence.
When you hire a medical negligence law firm, they will communicate with the hospital and insurance providers on your behalf since the medical community has expensive attorneys that work to devalue your claim.
Your law firm can get started on your case right away and take measures to collect and protect crucial evidence. During the investigation, evidence like medical records and expert witness interviews will be composed, and you should make an effort to gather insurance statements, invoices, and medical records for your attorney. 
Be ready to respond to questions like the following when you meet with a lawyer:
Where did you receive

treatment

?
Who provided the

treatment

?
How has the

treatment

hurt you physically, emotionally, and financially?
When did you receive

treatment

for the

medical condition

?
Which medical issues led you to seek

treatment

?
What

treatment

did the

medical professional

provide?
Medical Malpractice Statute of Limitations in South Carolina
The medical malpractice statute of limitations is the maximum amount of time after a medical injury in which legal proceedings may be initiated.
Across the United States, the amount of time varies based on the type of case and the state. In many states, a medical malpractice case has a two-year general statute of limitations.
In South Carolina, the general statute of limitations for medical malpractice lawsuits is three years.
That may seem like plenty of time, but the window of opportunity for filing a lawsuit will go by quickly, so you should speak to a medical malpractice lawyer right away.
There are two types of statutes of limitations for medical malpractice:
Depending on the specifics of the claim, the court may grant a short extension for medical

malpractice

claims that result from a "

failure

to diagnose." The three-year window in these situations starts when the injury is discovered.
Medical

malpractice

claims resulting from a known injury must be filed within three years from the date of the injury.
Contact a Medical Malpractice Attorney
The legal staff at The Brown Firm represents clients who have suffered harm as a result of another party's wrongdoing, including patients who have been the victims of medical malpractice.
A medical malpractice incident could be completely life-altering. Because of a hospital error, you can suffer from a brain injury or your family may even have to file a wrongful death claim.
Medical malpractice suits aren't easy to win, so we also work with experts with a medical background for a thorough understanding of your case.
With regard to medical malpractice lawsuits, our knowledgeable attorneys have years of expertise. We recognize that each and every client has unique objectives, such as obtaining appropriate medical care or receiving payment for lost time at work.
All victims of negligence need an experienced attorney on their side. Our law firm's superior customer service is backed by a team that genuinely cares about you and an attorney who has gratitude, understanding, and compassion for your specific circumstances.
Contact an experienced attorney today to determine if you are eligible for compensation in a personal injury claim.
If you or a loved one were injured and need help, our skilled personal injury lawyers will be at your side every step of the way with legal advice and representation.
Ready to Talk to a South Carolina Lawyer Who Has Your Back?
Areas Our Medical Malpractice Attorneys Serve Throughout South Carolina
Allendale
Barnwell
Beaufort
Bluffton
Branchville
Brighton Beach
Charleston
Columbia
Coosawhatchie
Cottageville
Daufuskie Island
Edisto Beach
Ehrhardt
Estill
Fairfax
Grays
Green Pond
Hampton
Harbour Town
Hardeeville
Hilton Head Island
Jacksonboro
Laurel Bay
Levy
Limehouse
Myrtle Beach
North Augusta
North Charleston
North Charleston
North Myrtle Beach
Okatie
Palmetto Bluff
Parris Island
Pritchardville
Purrysburg
Ridgeland
Seabrook Island
Sheldon
Smoaks
St Helena Island
St. George
Switzerland
Tarboro
Tillman
Tybee Island
Walterboro
Yemassee
Contact The Brown Firm
Get the Answers and Compensation You Deserve
You'll notice the difference when you contact The Brown Firm! Our local dedicated attorneys want to help you recover and rebuild.
Schedule your free consultation by calling (800) 529-1441 or completing our simple online form.