Legal Services
Medical Malpractice Attorney Near Me in Georgia
With Multiple Law Offices in Georgia to Serve You in the Following Areas:
Atlanta | Marietta | Alpharetta | Stone Mountain | Duluth | Lithonia | Sandy Springs | Decatur | Druid Hills | College Park | Dunwoody | Norcross | McDonough | Douglasville | Fayetteville | Jonesboro | Smyrna | Riverdale | Lawrenceville | Johns Creek | Savannah | Thunderbolt | Garden City | Isle of Hope | Pooler | Montgomery | Bloomingdale | Bluffton | Richmond Hill | Vernonburg | Wilmington Island | Skidaway Island | Athens | Gainesville | Winder | Monroe | Loganville | Snellville | Sugar Hill |
Were you searching for an experienced "Medical Malpractice Attorney Near Me?" Then you are in the right place.
At The Brown Firm we represent people who have been injured due to the negligent actions of someone else. Our attorneys will provide you with a free consultation to see how we can best represent you. Click below for your Free Consultation with one of our Medical Malpractice Attorneys.
What Is Medical Malpractice?
Medical Malpractice happens when a persons obtains an injury or even death due to the negligent care by a medical professional or medical institution. If you are injured or harmed in a way that could have been avoided under a normal standard of care, then you may have the right to seek compensation. It is usually necessary to prove the negligence of the medical professional which may be difficult to do on your own. We will put our legal and medical experience to work and fight for the compensation you deserve.
Types of Medical Malpractice Cases We Represent
Medication Errors: Are the most common form of medical malpractice. A doctor may prescribe the wrong drug, hospital staff may give an incorrect dosage, or a pharmacist may dispense the wrong medication.
Surgical Errors: This could include, operating on the wrong part of the body, making mistakes that cause loss of a bodily function or even paralysis, or not providing adequate care after surgery. Inadequate care after a surgery can also lead to post-operative infections.
Misdiagnosis or Failure to Diagnose : This means, incorrect treatment that results in harm to the patient, or a failure to treat a condition in time. Emergency room errors are a common cause.
Birth Injuries : Injuries to the child and mother during the birthing process, such as broken bones, brain damage, and even cerebral palsy.
Filing A Medical Negligence Claim
In order to prove a medical professional was negligent your Personal Injury Attorney will have to prove that:
The medical professional owed the injured person a certain standard of care.

The duty of care was breached.

The patient was injured as a result of this breach.

The patient suffered damages, such as pain and suffering, lost wages or medical expenses due to the injuries that were sustained.
Damages and Compensation
If you are the victim of Medical Malpractice in Georgia you may be able to receive compensation for:
Lost Wages

Medical Bills

Home Health Care

Physical Therapy
Our attorneys will be able to establish the amount of money you should receive for the injuries that you suffered and they will fight to obtain the compensation that you deserve.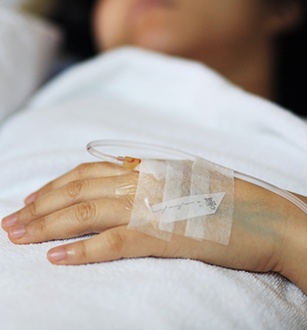 We all rely on medical professionals to make us well, so when their actions lead to injury, they should be held fully liable for the damage they inflicted.
Our expert lawyers have many years of experience dealing with Medical Malpractice cases throughout the state of Georgia. We understand that each and every client has specific goals, like seeking proper medical treatment or being compensated for time missed from work.
Our superior customer service is backed by a staff that truly cares about you, and an attorney who has the gratitude, understanding and compassion for your specific circumstances.
If you were looking for a "medical malpractice attorney near me" we can help, click on the link below to speak to one of our experienced Medical Malpractice Attorneys about how we can better assist you with your case.