Hit By A Drunk Driver in Georgia
WHAT TO DO IF YOU WERE HIT BY A DRUNK DRIVER IN GEORGIA
If you were hit by a drunk driver in a car accident and injured in Georgia, you may be able to file a personal injury lawsuit.
Drunk drivers are very dangerous and are responsible for many fatal car accidents in Georgia. Many people are not aware of the civil law in Georgia that allows the jury to award punitive damages to the victims of a drunk driving car accident.
Punitive damages are intended to punish the drunk driver for their reckless behavior and to deter hopefully such behavior in the future. Victims of a drunk driving accident can seek punitive damages as well as lost wages, medical bills, and personal pain and suffering. 
It is important to know that not all types of bad driving will entitle a victim to seek punitive damages. The jury has discretion when it comes to awarding damages. The decision will usually depend on the severity of the accident as well as the injuries that occurred from the drunk driving accident.
They will also take into account the blood alcohol level of the drunk driver, and whether or not there were any other contributing factors to the accident. 
If you or a loved one is the victim of a drunk driving accident in Georgia you may be entitled to receive punitive damages along with personal compensation for your injuries.
The Brown Firm provides aggressive legal help from Georgia Personal Injury Lawyers to Injury victims of drunk driving accidents throughout the state of Georgia, including Savannah, Atlanta, and Athens. 
I met with Harry Brown personally and he sat with me for 20 minutes at our initial consultation to explain everything. He even called after my surgery to see how I was doing. I met with him several more times after that and was kept informed about my case throughout. I highly recommend Harry Brown as an attorney.
Ready to Talk to a Lawyer Who Has Your Back?
Our Recent Personal Injury Articles
Jaclyn faced injuries, bills, and more after being hurt in an accident her driver caused. Learn how our persistence helped her win the money she deserved.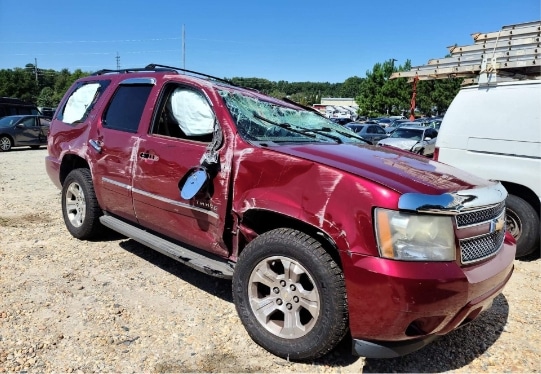 Contact The Brown Firm
Get the Answers and Compensation You Deserve
You'll notice the difference when you contact The Brown Firm! Our local dedicated attorneys want to help you recover and rebuild. We serve all of Georgia and South Carolina from four conveniently located offices in Savannah, Atlanta, Athens, and Okatie.
Schedule your free consultation by calling (912) 324-2498 or completing our simple online form.