Gainesville, GA – Two K9s Taken to Vet for Injuries After Wreck Involving a Tractor-Trailer
Gainesville, GA (November 12, 2022) – According to the Georgia State Patrol, two K9s belonging to the Hall County Sheriff's Office were injured in a collision involving a tractor-trailer on Friday,  November 11, 2022. They were transported to a veterinary hospital for treatment of their injuries.
On Friday, troopers were called to Browns Bridge Road near Lamplighter Cove Road around 10:25 a.m.
A deputy with the Hall County Sheriff's Office was driving a 2018 Ford F-150, a designated K9 vehicle, westbound on Browns Bridge Road when they were forced to stop due to increased traffic. Timo and Bella, the two canine companions of the deputy, were housed in their respective kennels in the back of the truck.
According to the state patrol, the tractor-trailer driver, who was 60 years old and from Mt. Sterling, Kentucky, was following too closely when he collided with the back of the sheriff's office truck.
The state patrol reported that both dogs were taken to a local veterinary hospital to be treated for their injuries, but they did not specify the severity of the dogs' wounds.
The deputy only sustained minor injuries and did not require transport to a hospital for treatment.
State patrol did not say whether the tractor-trailer driver was injured.
The Specialized Collision Reconstruction Team is investigating the accident prior to any charges being filed.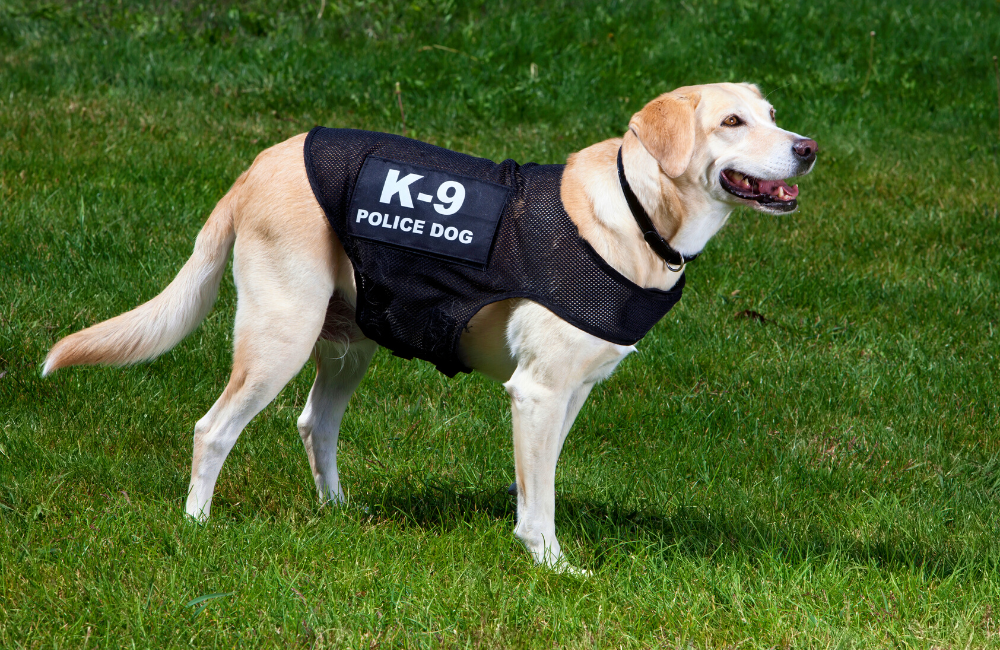 I met with Harry Brown personally and he sat with me for 20 minutes at our initial consultation to explain everything. He even called after my surgery to see how I was doing. I met with him several more times after that and was kept informed about my case throughout. I highly recommend Harry Brown as an attorney.
Tractor-Trailer Accidents in Georgia
A collision between a commercial truck and a passenger vehicle can have disastrous consequences. Because of the sheer size difference, serious accident injuries and fatalities are common in Georgia. Victims are frequently those in passenger vehicles. Truck accident victims can seek justice in many of these cases with the assistance of our experienced Gainesville Truck Accident Lawyers. 
A truck accident can be a traumatic experience, with injuries that can last for days or even weeks after the initial incident. If you have been injured in a trucking accident, you should consult with an attorney as soon as possible to discuss your legal options. A Personal injury Attorney can help you gather the evidence needed to file a truck accident lawsuit.
Insurance companies try to settle claims as quickly as possible, which frequently prevents full reimbursement for the costs associated with the injuries sustained. In order to create a compelling argument on your behalf, our attorneys will compile all the necessary evidence, including accident reports, driver's logs, truck maintenance records, and accident-related expenses. We'll fight to get you the highest possible settlement.
Get in touch with us at The Brown Firm to receive a complimentary review of your case if you or a member of your family has been hurt in an accident involving a truck. Our trucking attorneys have years of combined legal experience in this field. Call (800) 529-1441 to schedule a free tractor-trailer accident consultation. 
Note: This post was built using information obtained from third parties, such as news articles and accounts provided by third parties with first-hand knowledge. The information on this accident has not been independently verified. If you discover any inaccuracies in the details, please let us know as soon as possible. We will modify the post so that it contains accurate information. 
Disclaimer: At The Brown Firm, we are continuously working to improve the quality and safety of our state and have been devastated by the consequence of many accidents. We seek to educate people in our community about these accidents in the hopes that it would encourage them to take precautions in the future to reduce the risk of major accidents. These posts should not be interpreted in any way that suggests that a business transaction is being sought. No part of this article should ever be considered professional advice in any field, including medicine or the law. We hope that those affected by these accidents will receive a rapid recovery.
Ready to Talk to a Lawyer Who Has Your Back?
Contact The Brown Firm
Get the Answers and Compensation You Deserve
You'll notice the difference when you contact The Brown Firm! Our local dedicated attorneys want to help you recover and rebuild.
Schedule your free consultation by calling (800) 529-1441 or completing our simple online form.