Georgia Bike Accident Lawyer
What You Need to Know About Georgia Biking Accidents
Representing Bike Accident Victims Across Georgia
If you were hurt in a bike crash in Georgia, you should speak with bicycle accident attorneys who care about you and your situation.
The majority of the time, drivers are either not paying attention or are distracted by cell phones or other passengers. Bicycle riders are too frequently disregarded on roads by careless drivers who do not pay attention to their surroundings.
When a bike and a car collide, it often results in catastrophic injuries that may be fatal or life-threatening. Because bikes lack the structural protection offered by cars, bicyclists are typically the ones who suffer the most in these types of collisions.
A bike rider can sustain severe injuries in a horrific crash that only requires an impact speed of 20 to 30 mph.
Bikers frequently require extensive medical care, which results in high medical costs that can be ongoing. After seeking medical attention, you should contact an experienced bicycle accident lawyer immediately to begin your legal claim.
I was rear-ended and didn't know what to do, but I searched for a Car Accident Attorney in Atlanta and found The Brown Firm. They walked me through everything and made sure I was taken care of during the whole process.
Common Bike Accident Claims We Handle
Motor vehicles, other bikes, and road hazards can all play a role in bicycle accidents.
A bike injury lawyer from The Brown Firm is prepared to assist you if you were hit because of another person's negligent actions. The negligent party isn't always the driver of a car. It can be a large corporation if a work vehicle like a UPS truck hit you, or a city government if there was a road hazard like an improperly installed sewer grate or pothole that should have been taken care of.
We deal with a variety of case types, such as:
Defective Roadways

(potholes, etc.)
Drunk Drivers
Wrongful Death
Hit and Run

Bicycle

Crashes
Dog Chase/Bite Accident
Hit By a

Motor Vehicle

While in a

Bike Lane

Road

Rage
Bicyclists require an experienced attorney who is knowledgeable about bicycle law and aware of the risks associated with cycling. To hold the responsible driver accountable, contact our top bike accident law firm.
The Brown Firm will work hard during settlement talks, arbitration or mediation, and will be a tenacious trial advocate to resolve your personal injury lawsuit.
We are dedicated to defending the legal rights of injured cyclists, holding the negligent party responsible, and fighting for the maximum compensation you need to properly recover.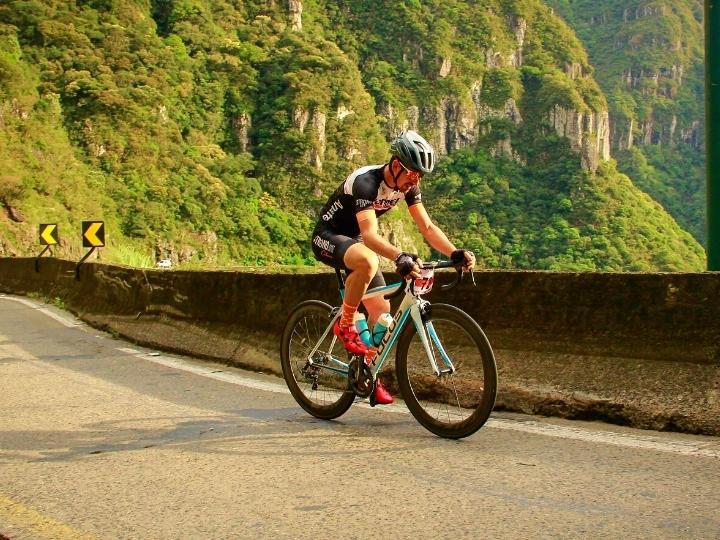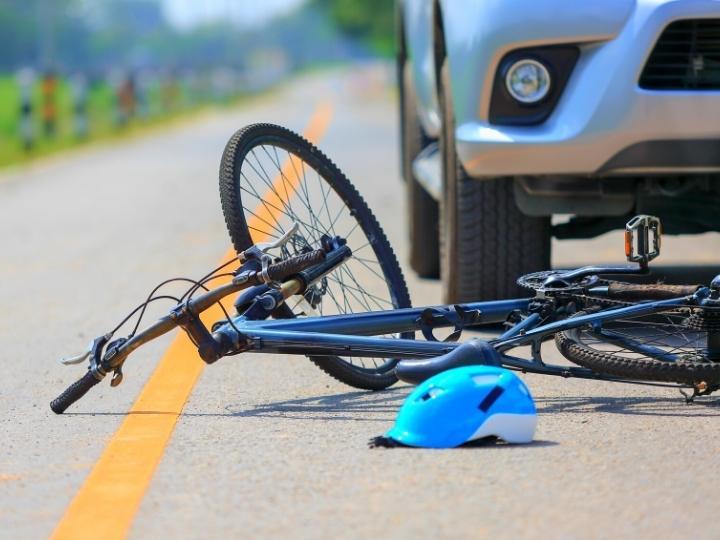 How We Can Help Your Georgia Bicycle Accident Claim
Bike riders are frequently rear-ended by drivers turning illegally or without looking, hit by a rear-view mirror, backed into, or hit by a car door that opens in their path. Some cyclists are even injured by defective bicycles.
Bicycle accident victims have a lot on their plates, starting with their mental and physical recovery.
The Brown Firm will take care of the logistical and legal issues associated with your case so you can concentrate on regaining your life and health.
The skilled personal injury attorneys at The Brown Firm will handle all legal proceedings against the at-fault party, including:
Evaluating the proper value of your damaged

bike

and other

economic damages

Pursuing a

property damage

claim
Filing a personal injury claim
Recovering deserved non-

economic damages

Sorting out

insurance

payments and

medical bills

Reversing improper

traffic

citations from police officers
Appellate advocacy if a judgment is appealed
Communicating with

insurance

adjusters
Negotiations to achieve a favorable settlement
Handling communications with medical providers
Your bike accident lawyer will start a detailed investigation into the circumstances that may have contributed to the accident. We have a group of specialists and experts experienced in gathering evidence and obtaining witness testimonies.
Our bike accident attorneys will construct a solid case to pursue the largest settlement and a successful resolution for your bicycle accident lawsuit.
Common Injuries Suffered in Bicycle Accidents
As the popularity of bicycling grows, so does the number of bike wrecks and bicycle fatalities.
Thousands of bicyclists suffer injuries each year on U.S. roadways.
These injuries include:
Broken Bones
Concussions
Puncture Wounds

Road Rash

Total or Partial Paralysis

Spinal Cord Injuries

Eye

Damage

Lost or Broken Teeth
Severe Brain

Damage

Internal Injuries

Bike Fatalities
Fortunately, many cities have implemented more bicycle paths off major roadways and more bicycle lanes on the roadways to improve bicycle safety.
These measures reduce wrecks due to poor road conditions and wrecks with automobiles, but they do present other risks. These paths are not always well designed, maintained, or supervised, creating hazards.
Common wrecks on bike paths include pedestrian accidents, accidents with other bicyclists, and falls due to path conditions.
While a cyclist may get a number of injuries in a car accident, a head injury is the most serious. The most common cause of death in bicycle accidents is head trauma, which is why cyclists should always wear helmets.
Cycling accident victims must retain legal counsel to assist them in pursuing financial compensation in a bicycle accident lawsuit due to the complexity and seriousness of the types of damages.
Georgia Bicycle Traffic Laws That Determine Liability
The National Highway Traffic Safety Administration reported that in 2020, there were 938 bicycle deaths because of traffic crashes.
Bicyclists must follow all traffic regulations, just like drivers of passenger vehicles. But due to their greater degree of vulnerability on the roads, automobile, truck, and SUV drivers are required to adhere to certain rules and adopt particular safety steps mandated to safeguard bike riders.
A few Georgia statewide precautions constructed to protect bicyclists include:
Drivers of motorized passenger vehicles must yield to cyclists in

bike

lanes.
Drivers must stay to the left of a

bicyclist

when they pass at a

safe distance

and only come back to their original lane a

safe distance

away.
Drivers of passenger vehicles must yield to bicyclists on a sidewalk.
 There are also laws Georgia bike riders must follow to stay safe against other vehicles on the roadway:
Bicycles

generally have the same rights and responsibilities as vehicles, with specific exceptions.
Cyclists must ride as near to the right of the

roadway

when riding below the speed limit unless they are turning, overtaking a

vehicle

, or avoiding hazards.
Even in

bike

lanes, bicyclists must ride in the same direction as the flow of

traffic

.
In Georgia,

bike

lanes are for the sole use of bikes, but bicyclists are not required to use them unless a local ordinance requires it.
All other drivers must yield to a

bicycle

in a

bike lane

.

Bike riders

over the age of 12 are not legally permitted to

bike

on sidewalks unless local laws allow it.
Bicyclists under the age of 16 are required to wear a helmet.
There are only permitted to be two bikes side by side in a lane while riding. 
Bicyclists must signal when turning.
Bicyclists are required to come to a complete stop at stop signs and red lights.
Bicyclists may pass cars and trucks on the right if it can be done without riding off the

roadway

. If not, bicyclists should pass vehicles on the left.
At night, a

bicycle

must be equipped with a front headlight visible from at least 300 feet away and a rear red

light

or red reflector visible from 300 feet away.
What Cyclists Can Do To Stay Safe
Avid cyclists should use protective gear, including:
Bicycle Helmet

Elbow Pads
Knee Pads
Bright Colors
Fitted Clothing (clothing that won't get caught on the

bike

or anything you pass)
Your bike should be equipped with this safety equipment as well:
Headlights
Bells
Reflectors
Horns
Always ride defensively and keep an eye out for traffic. Be wary of distracted drivers, and if they can't see you, attempt to signal your presence or reduce your speed.
Most importantly, you should never ride your bike against the flow of traffic. This is dangerous and should never be attempted. Bike riders are hurt and killed every year because they ride on the wrong side of the road.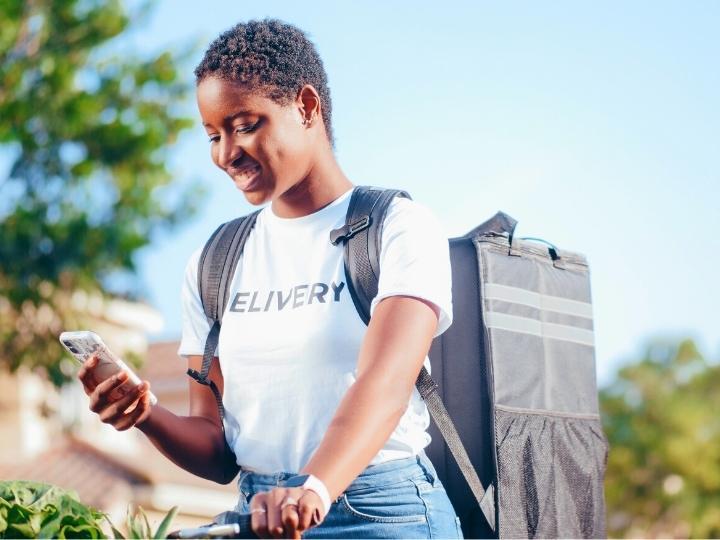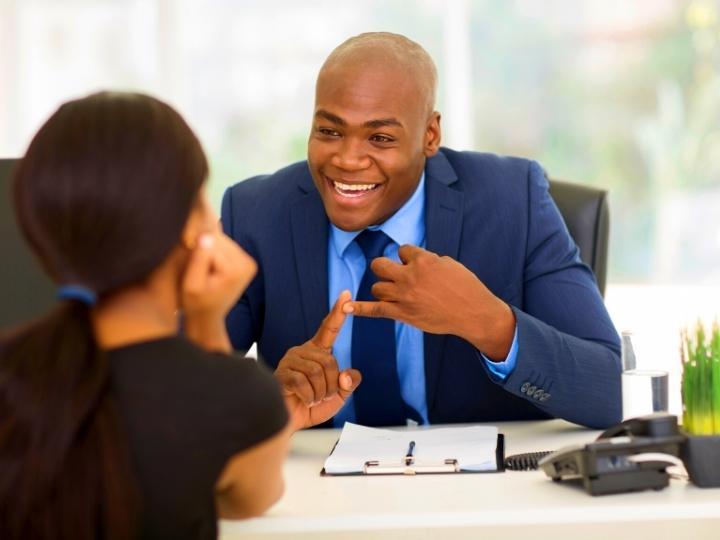 Helpful Tips After a Bike Accident Injury
At your case evaluation, your bicycle accident attorney will probably inquire about any documentation you have.
The more details you can supply, like with all personal injury claims, the better:
Take pictures of the accident scene with your cell phone.
Get license plate numbers, and

contact

the authorities.
Get witness statements and their

contact

information.
Keep your

insurance

information, emergency

contact

, and personal information handy.
Call the police and make an accident report. A police report provides documentation of the accident and proof of the witnesses.
Photograph the state your

bike

was in after the accident and any vehicles involved. Then, don't move it until the police arrive on the scene and inspect it.
DO NOT negotiate with the drivers.
DO NOT make any statements, written or recorded, to anyone without consulting an attorney.
How We Handle Your Property Damage Claim
Always speak with a qualified bicycle accident attorney before communicating with an insurance provider. If you speak with an insurance adjuster, agent, or anyone else from the other party's auto insurance company, exercise extreme caution. Your remarks to insurance companies may be used against you.
Keep in mind that they are not your ally and that they have received extensive training on how to settle injury cases for the lowest amount possible. They don't want you to get paid the maximum, but our bike lawyers do. Even innocent remarks you make could ultimately hurt your case.
Bicyclists are entitled to compensation under the law to cover the cost of repairing or even replacing their damaged bicycles. If your bicycle was totaled in the accident, you are entitled to compensation equal to the cost of a new bicycle.
Avoid being duped by insurance providers into accepting your bike's reduced value. There is no set method for calculating bike values, so arrange for an insurance company adjuster to evaluate your damaged bike before you have any repairs made.
Typically, the insurance provider will send an adjuster to look over the bike and attempt to give it the lowest possible value. As they are accustomed to looking at automobiles following a car accident, keep in mind that the adjuster might not have any idea about bike values.
They will take numerous images, so be ready to point out any damage, pricey components, or other pertinent information. It will only strengthen your case.
How We Handle Your Economic and Non-Economic Damages
If you or a loved one was hurt in a bike accident, you might need quick help getting medical care, dealing with insurance companies, and handling legal matters.
The dedicated bicycle attorneys at The Brown Firm can help you recover damages, including:
Medical Expenses

Rehabilitative Therapy

Loss of Income

Disability or Disfigurement Compensation
A Decline in Earning Potential (due to a permanent injury/disability)
Pain and Suffering

Loss

of

Quality of Life

Emotional Trauma
Contact Our Experienced Bicycle Accident Lawyers Today!​
The Brown Firm has more than 30 years of experience handling cases involving personal injuries and has the knowledge and understanding to offer effective and respected legal counsel throughout your bike accident case.
Our personal injury lawyers take cases on a contingency fee basis, so clients don't have to pay anything until a fair settlement is reached.
This is just one of the many ways we emphasize the attorney-client relationship while also prioritizing the needs of our clients and helping them during their difficult time.
To receive the compensation and justice you are owed, contact the best bicycle accident injury lawyers in Georgia.
If you or a loved one have severe injuries and need legal advice, our skilled personal injury lawyers will be at your side every step of the way.
Ready to Talk to a Georgia Lawyer Who Has Your Back?
Communities Our Bike Accident Attorneys Serve Throughout Georgia
Acworth
Albany
Alpharetta
Americus
Athens
Atlanta
Auburn
Augusta
Austell
Bainbridge
Barnesville
Belvedere Park
Braselton
Bremen
Brookhaven
Brunswick
Buford
Cairo
Calhoun
Candler-McAfee
Canton
Carrollton
Cartersville
Cedartown
Centerville
Chamblee
Clarkston
College Park
Columbus
Commerce
Conley
Conyers
Cordele
Country Club Estates
Covington
Cumming
Cusseta
Dacula
Dahlonega
Dallas
Dalton
Decatur
Dock Junction
Doraville
Douglas
Douglasville
Druid Hills
Dublin
Duluth
Dunwoody
East Point
Eatonton
Evans
Fair Oaks
Fairburn
Fairview
Fayetteville
Fitzgerald
Flowery Branch
Forest Park
Fort Oglethorpe
Fort Valley
Gainesville
Garden City
Georgetown
Gresham Park
Griffin
Grovetown
Hampton
Hapeville
Hinesville
Holly Springs
Irondale
Jefferson
Jesup
Johns Creek
Kennesaw
Kingsland
LaFayette
LaGrange
Lawrenceville
Lilburn
Lithia Springs
Locust Grove
Loganville
Lovejoy
Mableton
Macon
Marietta
Martinez
McDonough
McRae-Helena
Milledgeville
Milton
Monroe
Morrow
Moultrie
Mountain Park
Newnan
Norcross
North Decatur
North Druid Hills
Panthersville
Peachtree City
Peachtree Corners
Perry
Pooler
Port Wentworth
Powder Springs
Redan
Richmond Hill
Rincon
Riverdale
Rome
Roswell
Sandy Springs
Savannah
Scottdale
Skidaway Island
Smyrna
Snellville
South Fulton
St Marys
St Simons
Statesboro
Stockbridge
Stone Mountain
Stonecrest
Sugar Hill
Suwanee
Swainsboro
Sylvester
Thomaston
Thomasville
Thomson
Tifton
Toccoa
Tucker
Tyrone
Union City
Valdosta
Vidalia
Villa Rica
Vinings
Warner Robins
Waycross
Whitemarsh Island
Wilmington Island
Winder
Woodstock
Contact The Brown Firm
Get the Answers and Compensation You Deserve
You'll notice the difference when you contact The Brown Firm! Our local dedicated attorneys want to help you recover and rebuild.
Schedule your free consultation by calling (800) 529-1441 or completing our simple online form.