Georgia Slip and Fall Accident Lawyer
Hiring a Georgia Premises Liability Lawyer
Representing Slip and Fall Accident Victims Across Georgia
You could sustain severe injuries if you're in a slip and fall accident. Thankfully, the negligent property owner will be responsible for your damages. They can be liable for paying for your medical bills, pain and suffering, emotional pain, and loss of earnings. 
In a slip and fall case, the negligent party may be a private homeowner or the owner of a commercial property of a business, such as a grocery store.
I was rear-ended and didn't know what to do, but I searched for a Car Accident Attorney in Atlanta and found The Brown Firm. They walked me through everything and made sure I was taken care of during the whole process.
In a slip and fall accident, the following examples of property owner negligence can result in significant injuries, such as bone fractures or a traumatic brain injury:
Slippery or uneven pavement, sidewalks, stairs, or other walking surfaces
Poorly built or maintained objects
Slippery floors
Overly steep entryways or driveways
Blocked aisles
Poor lighting conditions
Time is a key consideration in cases involving slip and fall injuries. Immediate action is required before the accident scene changes. Every personal injury case needs evidence to prosecute.
Contact our experienced slip and fall lawyers so they can start building your case right away.
What To Do After a Slip and Fall Accident in Georgia
As you begin your case, our personal injury lawyers advise that you follow these steps:
Get Medical Treatment: Getting medical attention after a slip and fall accident should be your first priority. A slip and fall can cause internal injuries that may not be apparent right away, soft tissue injuries to the spine or head, as well as spinal cord damage. Make sure you receive a diagnosis and treatment as quickly as you can. Your personal injury claim will also depend heavily on your medical records.
Report Your Accident: Always report your accident to the proper party. It could be a manager of a store, a landlord, a property manager, or a security officer. Request a copy of the written report when you submit it.
Gather Evidence: All relevant evidence will be gathered by your personal injury attorney to support your claim. Take down the witnesses' contact information. You also need photos of the accident scene and hazardous conditions. Keep a copy of your accident report and your medical bills in a safe place.
Don't Talk With the Insurance Company: You don't need to provide an insurance company with a recorded statement if they call you. They'll likely try to turn your remarks against you to avoid paying you a fair settlement. Never sign a release before consulting with a knowledgeable accident attorney about settlement offers. 
Stay Away From Social Media: Do not discuss your case on Twitter, Facebook, Instagram, or any other social media platform. Your legal team is the only group you should discuss your case with. Even anything seemingly unimportant, like a picture of you at a BBQ or playing with your children, could deflate your premises liability claim.
Contact The Brown Firm: One of our law firm's premises liability attorneys will act right away to protect evidence, engage with the insurance providers, and pursue the highest amount of compensation for your medical expenses. The earlier a lawyer can begin working on your case, the better. Our attorneys have extensive experience in handling these types of claims.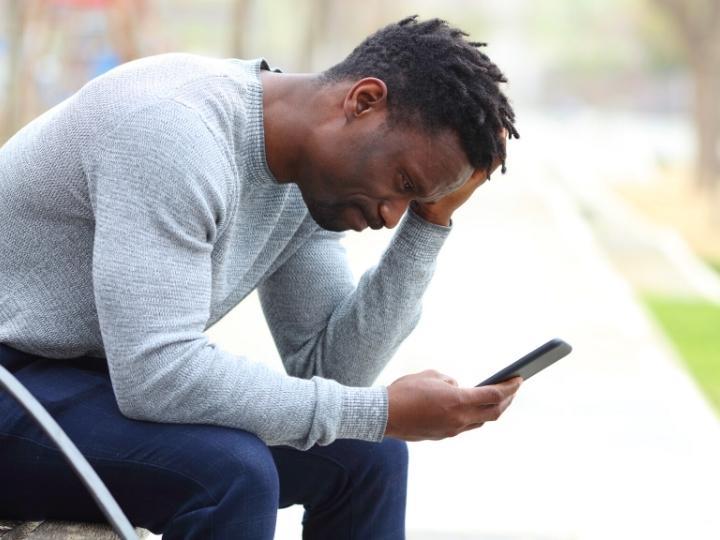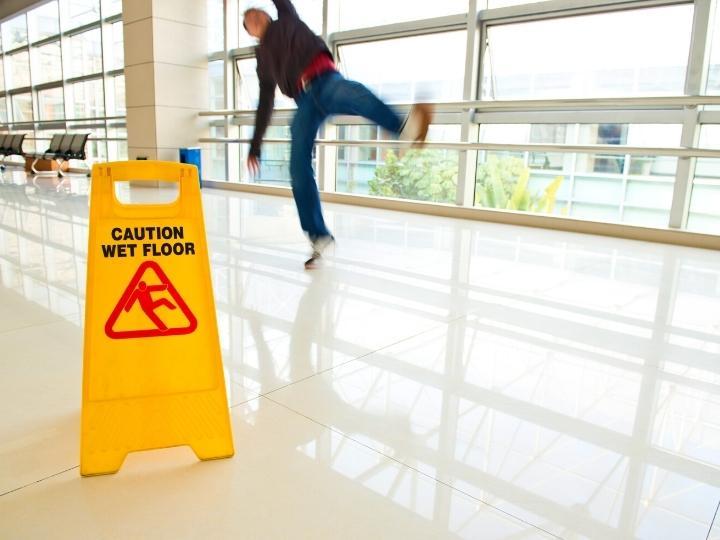 Where Do the Most Common Slip and Fall Injuries Occur?
Slip and fall accidents can happen anytime, anywhere. Shopping centers, theme parks, office buildings, parking lots, grocery store aisles, bars, restaurants, workplaces, and hospitals can all have dangerous situations.
Here are a few scenarios where slip-and-fall mishaps can happen:
Homes and businesses
Walkways, sidewalks, and parking lots
Inside and outside
Elevators, escalators, and staircases
During bad weather like rain, sleet, or snow
Any of these situations, or a combination of them, could cause someone to slip or fall. Basically, a slip and fall accident can happen if hazardous conditions exist.
What Types of Injuries Can You Get from a Slip and Fall Accident?
Various significant and even catastrophic injuries can occur when a hazardous condition makes it likely for a slip-and-fall incident:
Loss of life
Sprained ligaments
Broken bones
Bulging discs and pinched nerves
Soft tissue injuries
Paralysis
Head and brain injuries
Shoulder, elbow, and wrist injuries
Strained muscles or tendons
Regardless of why or how you fell, crashing into the ground abruptly and unexpectedly could potentially cause multiple severe injuries. All injury victims should seek medical attention right away and seek the help of an injury attorney.
Understanding Liability After a Slip and Fall Accident
When someone trips and falls on a wet floor, broken stairs, or an uneven floor, the property owner may be held liable. There is a "duty of care" owed to guests by property owners. To limit the danger of injury to anyone who has a legal right to be there, they must uphold a reasonable level of care.
For instance, a property owner should post a warning sign if a floor is wet. Cases involving slips and falls are predicated on the concept of negligence.
Examples of property owner negligence are:
Whether or not the property owner acted carefully in preventing a slip and fall on their grounds
Whether the victim acted recklessly in not seeing or avoiding the thing they slipped on
In certain situations, a property owner would not be responsible for a victim's injuries if someone's own negligence caused their accident injuries. For instance, when someone is hurt who was not expected to be on the premises where the accident occurred, the property owner's "duty of care" is not applicable.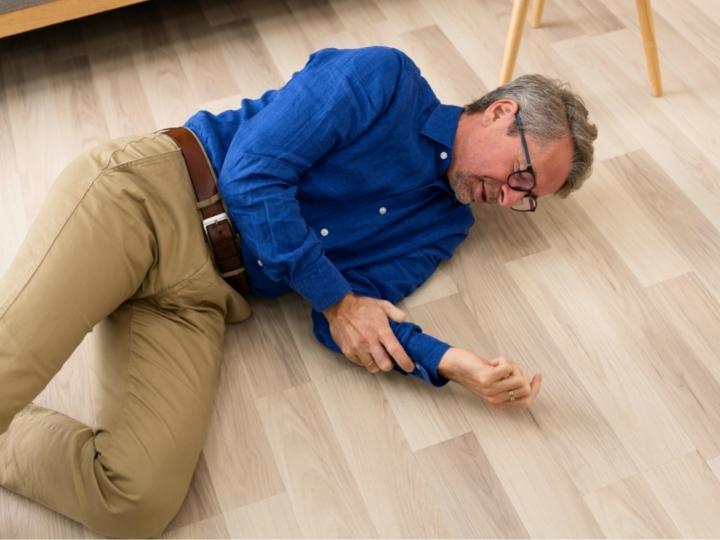 Common Causes of Slip and Fall Accidents
A property owner can be held liable for any accident-related injuries if they fail to take reasonable care and are negligent in their property ownership.
The following are some of the most typical reasons for slip and fall incidents:
Uneven steps
Broken railings
Unnecessary clutter
Uneven or broken floors
Lack of a floor mat during rainy or snowy weather
Inadequate lighting
Spills on floors
Weather conditions
The Importance of Documenting Your Slip and Fall Accident Injury
To obtain fair financial compensation in cases involving slip and fall accidents, it is crucial to accurately record and submit all accident-related evidence.
If injury victims don't respond in a timely manner, it could hurt their personal injury case. It's possible for witnesses to vanish or for the accident scene to change.
Follow these steps if you were hurt in a slip-and-fall accident to make sure your case is adequately documented:
Report the Accident: Inform the manager or owner of the property right away about your accident. After an accident, many establishments hand over their paperwork. You may use the materials they provide you with as long as you get a copy of the paperwork before leaving.
Seek Medical Care: Even if you don't think you've sustained any severe injuries, please seek appropriate medical attention right away after the incident. If you want to seek damages for your injuries, you will need reliable records of your medical care and medical costs.
Take Pictures: It is crucial to document the accident scene and the surrounding area with photographs. Keep in mind that situations might change fast, so snapping photos as soon as you can is encouraged.
Gather Witness Information: Make an effort to get the name, phone number, and address of everyone who saw the slip-and-fall accident. This is a crucial aspect of your case and affects the amount of your accident settlement.
Hire Legal Help: Premises liability lawsuits can be quite complicated, and trying to handle them alone runs the risk of losing your claim. Our skilled slip and fall attorneys have the tools and expertise required to assist you in obtaining a just settlement.
For Maximum Compensation, Hire a Georgia Slip and Fall Accident Attorney
Unfortunately, simply showing your injuries might not be sufficient to win your personal injury claim. You need to demonstrate that the owner or manager of the property was aware of the hazardous or dangerous situation and had a reasonable amount of time to remedy it. Our accident lawyers can assist you in demonstrating that you were unaware you were entering a dangerous area.
You might receive calls from insurance companies asking you to accept a settlement offer that will likely be lower than you deserve. You should get in touch with The Brown Firm's premises liability attorneys if you were hurt in a slip and fall accident so they can negotiate with the insurance company. 
Our premises liability law office has expertise in assisting accident victims in winning all kinds of accident claims. We will put in a great deal of effort to support your case and secure maximum compensation for you.
If you or a loved one were injured and need help, our skilled personal injury attorneys will be at your side every step of the way, beginning with a free legal consultation.
Ready to Talk to a Georgia Lawyer Who Has Your Back?
Communities Our Slip and Fall Accident Attorneys Serve Throughout Georgia
Acworth
Albany
Alpharetta
Americus
Athens
Atlanta
Auburn
Augusta
Austell
Bainbridge
Barnesville
Belvedere Park
Braselton
Bremen
Brookhaven
Brunswick
Buford
Cairo
Calhoun
Candler-McAfee
Canton
Carrollton
Cartersville
Cedartown
Centerville
Chamblee
Clarkston
College Park
Columbus
Commerce
Conley
Conyers
Cordele
Country Club Estates
Covington
Cumming
Cusseta
Dacula
Dahlonega
Dallas
Dalton
Decatur
Dock Junction
Doraville
Douglas
Douglasville
Druid Hills
Dublin
Duluth
Dunwoody
East Point
Eatonton
Evans
Fair Oaks
Fairburn
Fairview
Fayetteville
Fitzgerald
Flowery Branch
Forest Park
Fort Oglethorpe
Fort Valley
Gainesville
Garden City
Georgetown
Gresham Park
Griffin
Grovetown
Hampton
Hapeville
Hinesville
Holly Springs
Irondale
Jefferson
Jesup
Johns Creek
Kennesaw
Kingsland
LaFayette
LaGrange
Lawrenceville
Lilburn
Lithia Springs
Locust Grove
Loganville
Lovejoy
Mableton
Macon
Marietta
Martinez
McDonough
McRae-Helena
Milledgeville
Milton
Monroe
Morrow
Moultrie
Mountain Park
Newnan
Norcross
North Decatur
North Druid Hills
Panthersville
Peachtree City
Peachtree Corners
Perry
Pooler
Port Wentworth
Powder Springs
Redan
Richmond Hill
Rincon
Riverdale
Rome
Roswell
Sandy Springs
Savannah
Scottdale
Skidaway Island
Smyrna
Snellville
South Fulton
St Marys
St Simons
Statesboro
Stockbridge
Stone Mountain
Stonecrest
Sugar Hill
Suwanee
Swainsboro
Sylvester
Thomaston
Thomasville
Thomson
Tifton
Toccoa
Tucker
Tyrone
Union City
Valdosta
Vidalia
Villa Rica
Vinings
Warner Robins
Waycross
Whitemarsh Island
Wilmington Island
Winder
Woodstock
Contact The Brown Firm
Get the Answers and Compensation You Deserve
You'll notice the difference when you contact The Brown Firm! Our local dedicated attorneys want to help you recover and rebuild.
Schedule your free consultation by calling (800) 529-1441 or completing our simple online form.