Georgia Dog Bite Accident Lawyer
Dog Bite Attorney in Georgia
Representing Dog Bite Accident Victims Across Georgia
Dog ownership is a fulfilling experience.
Along with many other advantages, dogs are proven to lower stress levels, boost immunity, and promote mental well-being. However, the greatest gift a dog can provide a pet owner is their unwavering devotion. Many dog owners consider their pets to be cherished members of the family.
But what happens if you get bitten by someone else's dog and suffer critical injuries?
Dog bites happen frequently. Every year, more than 4.7 million Americans are bitten, with children accounting for half of those cases. Approximately 20% of dog bites require medical intervention.
In 2020, there were 46 dog bite fatalities in the United States. Of those 46 fatalities, 15 of the victims were children. Pit bulls also contributed to 72% of those wrongful deaths.
I was rear-ended and didn't know what to do, but I searched for a Car Accident Attorney in Atlanta and found The Brown Firm. They walked me through everything and made sure I was taken care of during the whole process.
A number of dog breeds are dangerous and are known to attack other dogs in addition to humans. Breeds, including German Shepards, Pit Bulls, and Wolf/Dog hybrids, are well known for seriously injuring humans.
However, a little dog might still pose a threat. Smaller breeds can also bite victims and inflict severe physical harm.
Anyone, not just postal workers, can get bitten by a dog.
You might not be aware that you are entitled to compensation for your injuries, medical expenses, and damages if you're the victim of a dog bite. The skilled lawyers at The Brown Firm can assist you with your dog bite lawsuit and help you get maximum compensation.
How To Prevent a Dog Bite Injury
The most obvious way to prevent a dog bite is to stay away from dogs you are unfamiliar with.
If you trespass on private property, dog bite laws probably won't apply to you.
Here are some simple ways to prevent a dog bite around a dog that is unfamiliar with you:
Ask for permission before petting an unknown dog.
If a dog is sleeping, eating, with a toy, or caring for puppies, leave them alone.
Keep an eye on small children playing with dogs.
Avoid direct eye contact with a dog you don't know.
Leave a dog alone if it's displaying aggressive behavior.
Pay attention to signs of stress like yawning (a stressful yawn is more intense than a sleepy yawn) , shaking, placing the tail between the legs, and excessively licking or drooling.
Do not run towards or past dogs.
Don't yell or make loud noises around unknown dogs
All it takes is one slip-up, and a dog bite could land you in the hospital.
You should be aware of your legal rights and options if you have been bitten by a dog. For instance, even though some states do not have a leash law, pet owners may still be held accountable if they violate local laws intended to contain dangerous dogs and prevent animal bites.
If you've been attacked, get in touch with our dog attack lawyers. While you recover from your dog bite injuries, you can work with an experienced dog bite attorney to help you collect the compensation you deserve.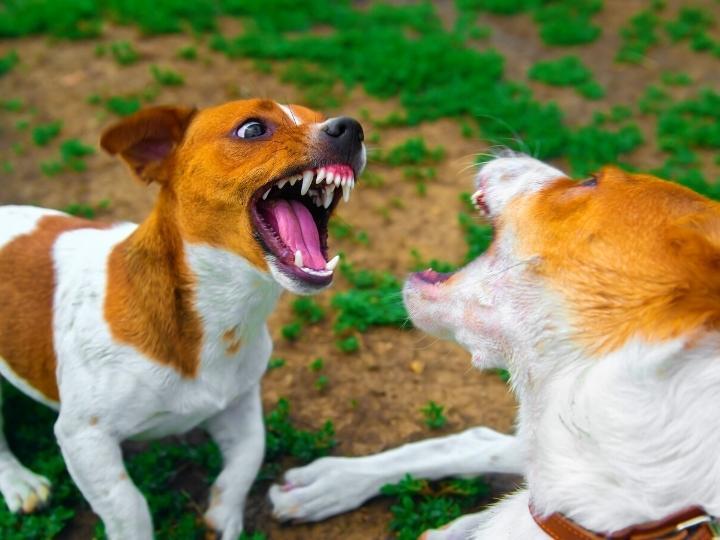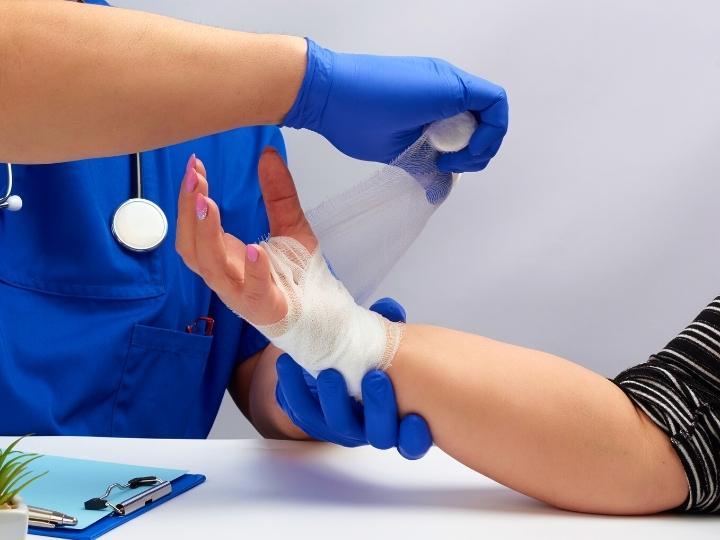 What To Do If a Dog Bites You
Get to safety right away if a dog bites you or a member of your family.
Thankfully, bite fatalities are extremely uncommon, but you might still sustain serious injuries.
Once you've been bitten, you must immediately take precautions to avoid infection. The main worry with animal attack lacerations is infection. The mouth of a dog is filled with bacteria, and if the wound is not properly cleaned, it can lead to a staph infection. 
Here's what you should do immediately following a dog bite accident:
Press the would gently, so it will bleed and release some bacteria.
Thoroughly wash the wound
Slow the bleeding
Apply antibiotic cream and wrap the wound
Get medical treatment as soon as possible
Change your bandage several times a day
Watch for signs of infection
After treating the wound, you should check to determine if the dog has received a rabies vaccination. Your doctor will need to be aware of this and might decide to give you a tetanus booster and the rabies vaccine.
You should attempt to collect the following contact information from any witnesses as well as the dog's owner to support your dog bite claim:
Name
Address
Phone Number
Insurance Coverage Information
Photos Where the Attack Occured
Photos of the injury
Following the bite, once you've collected this information, you need to speak with a dog bite injury lawyer. As you concentrate on recuperating from your injuries, you will need someone on your side. Dog bite injury claims can be tricky.
The high likelihood of wound infection is the most dangerous element of a dog bite. On average, 18% of dog bites become infected.
Dogs' lips are contaminated with bacteria. In the event of a bite, microorganisms may be forced deep into the body, making cleaning the bite challenging.
Rabies, tetanus, staph, MRSA, and Pasteurella are among the common infections that will require immediate medical care. An illness brought on by a dog bite can significantly lower your quality of life and result in extreme mental suffering. This is why you should always seek immediate medical attention.
Redness, discomfort, swelling, fever, and heated skin around the bite area are symptoms of infection. Many dog bite victims develop long-term or even permanent damage after an attack, especially if the injuries aren't treated promptly.
Dog bites can result in chronic discomfort, damaged nerves, and impaired mobility. Many bites result in permanent scarring and disfigurement that necessitate reconstructive surgery.
In addition to the physical side effects, emotional anguish and a decrease in enjoyment of life are frequent and equally problematic. After being attacked by a dog, you could experience psychological damage like anxiety, fear of dogs, and even post-traumatic stress disorder.
The most typical injuries seen by our dog bite injury lawyers are:
Lacerations
Puncture Wounds
Scratches
Pain and Suffering
PTSD
Disfigurement Resulting from Scars
Bone Fractures
Broken Bones
Nerve Damage
Death
How To Report a Dog Bite in Georgia
Anyone who has been bitten by a dog may be entitled to sue the pet owner for injuries.
But there are a few steps you must complete to have a successful dog bite claim.
You should first call the police so they can complete a bite report and send it to the right people.
The dog will then be examined, and an official investigation will begin.
You can now file a personal injury case against the owner responsible.
Contact an experienced dog bite lawyer to handle your personal injury claim.
Working with a personal injury lawyer is essential because they are knowledgeable about the recovery process and can negotiate with the insurance companies.
The homeowner's insurance policies for the animal owner will often be the ones defending against your claim. The insurance company wants to pay as little as possible to settle your claim, but your lawyer will fight for you to receive fair compensation.
A skilled dog bite attorney can assist you in negotiating your medical costs and looking into other options for compensation if the legal dog owner lacks insurance.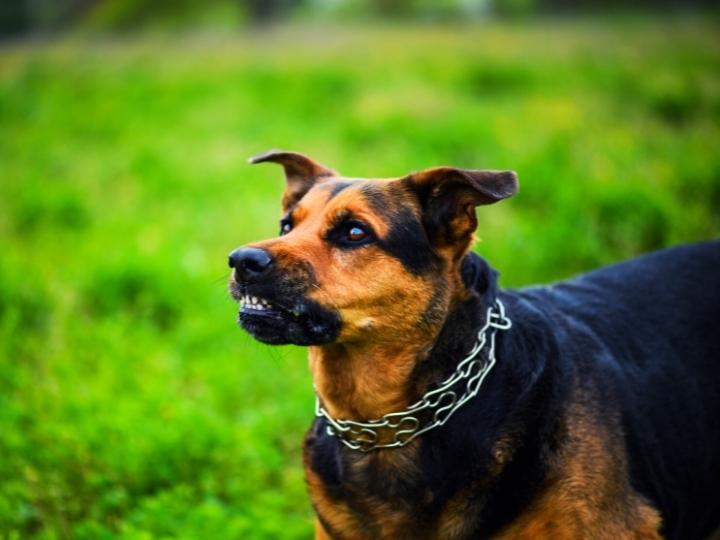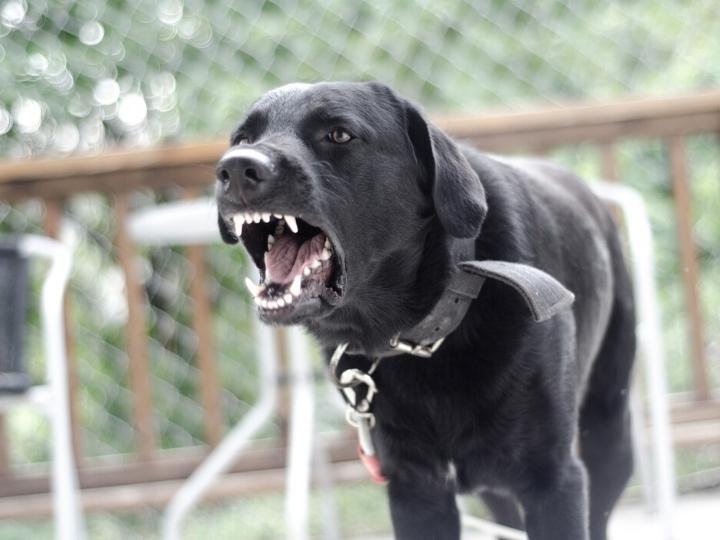 Get a Free Consultation With an Experienced Dog Bite Lawyer
The Brown Firm's dog attack attorneys have experience with cases involving different kinds of personal injuries, including dog bites.
Our knowledgeable personal injury attorneys will oversee all legal activities, including:
Filing a

personal injury claim

Sorting out

insurance

payments
Calling

animal control

to report a possibly dangerous dog
Appellate advocacy if a judgment is appealed
Recovering deserved damages
Handling all communications with

insurance companies

and medical providers
From the moment a dog bite victim hires us, our attorneys fight hard to obtain the money they are entitled to for medical expenses and the pain and suffering as they recover from the dog attack.
You can also incur long-term medical costs to avoid disfigurement or permanent scarring. This will all be included in your settlement. 
Our law firm will also interview eyewitnesses to establish a solid case and get our clients the best compensation possible.
For a free case evaluation and to receive the financial compensation and justice you are due, get in touch with our top dog bite injury attorneys today.
If you or a loved one were injured and need help, our skilled personal injury lawyers will be at your side every step of the way.
Ready to Talk to a Georgia Lawyer Who Has Your Back?
Communities Our Dog Bite Accident Attorneys Serve Throughout Georgia
Acworth
Albany
Alpharetta
Americus
Athens
Atlanta
Auburn
Augusta
Austell
Bainbridge
Barnesville
Belvedere Park
Braselton
Bremen
Brookhaven
Brunswick
Buford
Cairo
Calhoun
Candler-McAfee
Canton
Carrollton
Cartersville
Cedartown
Centerville
Chamblee
Clarkston
College Park
Columbus
Commerce
Conley
Conyers
Cordele
Country Club Estates
Covington
Cumming
Cusseta
Dacula
Dahlonega
Dallas
Dalton
Decatur
Dock Junction
Doraville
Douglas
Douglasville
Druid Hills
Dublin
Duluth
Dunwoody
East Point
Eatonton
Evans
Fair Oaks
Fairburn
Fairview
Fayetteville
Fitzgerald
Flowery Branch
Forest Park
Fort Oglethorpe
Fort Valley
Gainesville
Garden City
Georgetown
Gresham Park
Griffin
Grovetown
Hampton
Hapeville
Hinesville
Holly Springs
Irondale
Jefferson
Jesup
Johns Creek
Kennesaw
Kingsland
LaFayette
LaGrange
Lawrenceville
Lilburn
Lithia Springs
Locust Grove
Loganville
Lovejoy
Mableton
Macon
Marietta
Martinez
McDonough
McRae-Helena
Milledgeville
Milton
Monroe
Morrow
Moultrie
Mountain Park
Newnan
Norcross
North Decatur
North Druid Hills
Panthersville
Peachtree City
Peachtree Corners
Perry
Pooler
Port Wentworth
Powder Springs
Redan
Richmond Hill
Rincon
Riverdale
Rome
Roswell
Sandy Springs
Savannah
Scottdale
Skidaway Island
Smyrna
Snellville
South Fulton
St Marys
St Simons
Statesboro
Stockbridge
Stone Mountain
Stonecrest
Sugar Hill
Suwanee
Swainsboro
Sylvester
Thomaston
Thomasville
Thomson
Tifton
Toccoa
Tucker
Tyrone
Union City
Valdosta
Vidalia
Villa Rica
Vinings
Warner Robins
Waycross
Whitemarsh Island
Wilmington Island
Winder
Woodstock
Contact The Brown Firm
Get the Answers and Compensation You Deserve
You'll notice the difference when you contact The Brown Firm! Our local dedicated attorneys want to help you recover and rebuild.
Schedule your free consultation by calling (800) 529-1441 or completing our simple online form.