Work-Related Injuries Highest Among Healthcare Workers
Hospitals and health care workers have some of the highest Work-Related Injury rates because of perilous hazards such as lifting and moving patients, needle sticks, slips, trips, and falls.

It doesn't end there. The sudden potential for flustered and hostile patients and visitors while being surrounded by a chaotic environment around the clock, leads to all types of injuries.

Don't forget the stresses that come with having so much responsibility. Medical professionals don't have the luxury of making a mistake. Their mistakes can cost a life.

Health care providers have a constant ethical duty to "do no harm" to the patients, even putting themselves at risk to put their patients' well-being before their own.

In the article below, we'll examine why healthcare works have high rates of workplace injuries.
I met with Harry Brown personally and he sat with me for 20 minutes at our initial consultation to explain everything. He even called after my surgery to see how I was doing. I met with him several more times after that and was kept informed about my case throughout. I highly recommend Harry Brown as an attorney.
WHAT ARE THE RESPONSIBILITIES OF HEALTHCARE PERSONNEL?
Healthcare is responsible, directly or indirectly, for contributing to the health services of individuals.
These services can occur in various work settings, including hospitals, clinics, dental offices, out-patient surgery centers, birthing centers, emergency medical care, home health care, and nursing homes.
According to the Bureau of Labor Statistics, workers in the healthcare and social assistance industry have some of the highest non-fatal injury numbers.
The healthcare industry ranks highest when it comes to work-related injuries and illnesses, with more than 653,000 nurses, aides, and orderlies injured in 2019. 
Even though health care workplaces are very dangerous, the Occupational Safety and Health Administration conducts very few inspections of health care facilities.
Orderlies, nurses, and nursing aides suffer more musculoskeletal injuries than workers in any other industry. For example, back injuries, a widespread type of occupational injury in the healthcare industry, are estimated to cost over $7 billion every year. 
WHAT KIND OF WORK INJURY DANGERS ARE IN HOSPITALS?
Healthcare workers face an assortment of serious safety and health hazards. They include:
Bloodborne pathogens, biological hazards, and exposures to contagious diseases

Drug exposures

Waste anesthetic gas exposure

Respiratory hazards

Ergonomic hazards from continuous tasks and lifting 

Laser and X-ray hazards

Workplace violence

Risks associated with laboratories

Radioactive material hazards

Chemical exposures
Possible chemical exposures include:
Formaldehyde- Used to preserve specimens for pathology. 

Ethylene Oxide- A gas sterilizer used by hospitals to sterilize heat-sensitive or moisture intolerant supplies and surgical equipment.

Glutaraldehyde- A cold sterilant that disinfects heat-sensitive equipment such as surgical instruments, suction bottles, dialysis instruments, bronchoscopes (lung instruments), endoscopes (digestive system instruments), otoscopes (ear instruments), ophthalmoscopes (eye instruments), and laryngoscopes (throat instruments).

Peracetic Acid- A rapid-acting disinfectant used for sterilizing medical instruments and disinfecting hemodialyzers (a device used to clean the blood).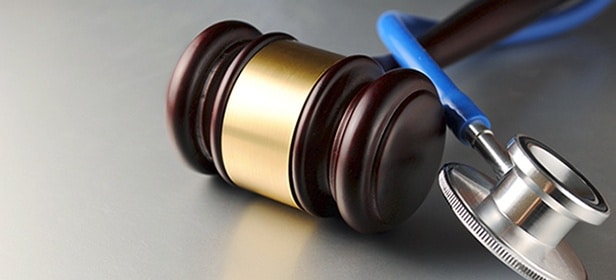 WHY ARE NURSES EXPECTED TO LIFT HEAVY WEIGHT?
It is reported nursing assistants and nurses experience the majority of work injuries.
The nature of the injury will vary, but the most common injuries inflicted on nurses result from patient violence and lifting or moving obese, elderly, unconscious, or immobile patients.
Most people don't think of violence inside a hospital, but it's quite common. Luckily, most nurses suffer a non-fatal occupational injury.
Often the patients' intentions are not to project violence onto their caregiver. Usually, the patient has a mind-altering mental disease and is not even aware of their actions. Either way, it can be a dangerous situation for healthcare workers resulting in significant injury.
TYPES OF INJURIES SUSTAINED BY HEALTHCARE WORKERS
Some of the top causes of injury in the healthcare field include:
Overexertion– 

Healthcare workers are more than seven times likely to develop musculoskeletal disorders than with other occupations. Nursing aides, attendants, and orderlies have the highest risk of musculoskeletal disorders.

Patient handling activities

 

– 

Things like manual lifting when patients are transferred from bed to gurney or repositioned are a source of injury.

Needle sticks

 

– 

Healthcare workers routinely use needles and sharp medical instruments that cut or puncture the skin.

Violence

 

– 

Health care workers are at high risk of being violently assaulted at work. Patients, their families, and their friends all present a risk of violence. Violent criminals may be placed in hospitals on criminal holds. Hospitals and clinics are also likely robbery targets because of the presence of pain drugs.

Slips and falls

 

– 

When water or liquids are spilled on the floor of a nursing home or hospital, a healthcare worker can fall on the slick floor, leading to traumatic injuries.
ADDITIONAL FACTS ABOUT WORK-RELATED INJURIES
Hospital work is surprisingly dangerous, often resulting in severe injuries.
According to the Bureau of Labor Statistics, the likelihood of injury or illness resulting in missing a day's work is higher in hospitals than in construction and manufacturing; two industries initially deemed the worst.
Injuries and illness come at a high cost. When an employee gets injured on the job, hospitals take a hit in many ways, including:
Temporary staffing, backfilling, and coworkers overtime when injured employees miss work

Turnover costs when an injured employee quits

Decreased productivity and morale when employees become physically and emotionally fatigued.
Workplace safety also affects patient care. Manual labor is very strenuous to caregivers and puts patients at risk for falls, fractures, bruises, and skin tears. Caregiver fatigue, injury, and stress directly correlate with medication errors and patient infections.
CONTACT THE BROWN FIRM
Our Georgia workers' compensation injury attorneys are highly experienced in getting compensation for lost wages and any additional expenses that caused your family a financial bind.
Don't wait. The longer the gap in time from your injury to when your claim was filed can hurt your case. If you were injured in a work-related injury, contact the Brown Firm to assist you with your claim.
Ready to Talk to a Lawyer Who Has Your Back?
Our Recent Personal Injury Articles
A stolen vehicle chase with deputies left two teens in critical condition after they lost control of the vehicle.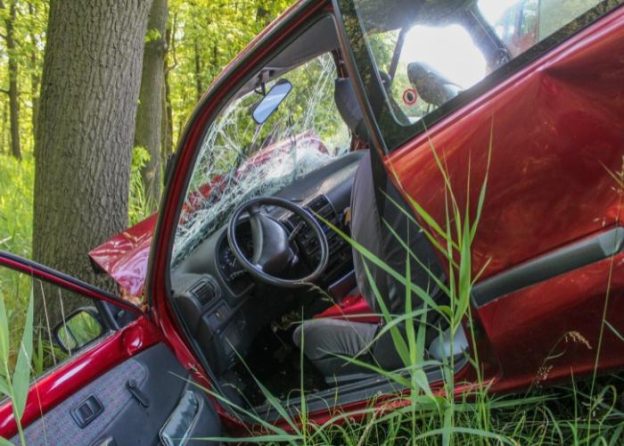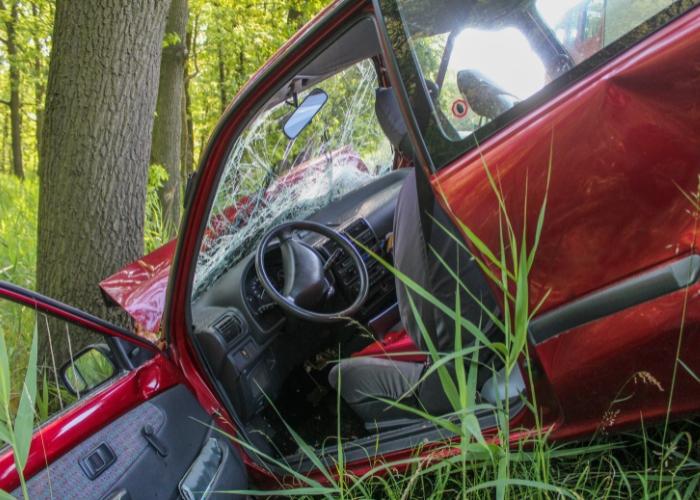 Contact The Brown Firm
Get the Answers and Compensation You Deserve
You'll notice the difference when you contact The Brown Firm! Our local dedicated attorneys want to help you recover and rebuild.
Schedule your free consultation by calling (800) 529-1441 or completing our simple online form.