Big Win for George After the Insurance Company Refused to Pay a Dime
As personal injury lawyers, we expect at-fault parties and their insurance companies to negotiate for lower compensation to injury victims. But we're still astounded when the other side outright refuses to offer any settlement or negotiate at all, despite obviously being responsible for what took place.
That's exactly what happened to our client, George, after a traffic accident he had no way to prevent. Not only was he suffering from serious injuries that kept him from living his life fully, but he also felt the pressure of dealing with an insurer who didn't want to give him a dime.
In this article, we'll share George's story and the difficulties he faced because of the insurance company's stubbornness. Fortunately, The Brown Firm was prepared to help George fight for what he deserved.
I met with Harry Brown personally and he sat with me for 20 minutes at our initial consultation to explain everything. He even called after my surgery to see how I was doing. I met with him several more times after that and was kept informed about my case throughout. I highly recommend Harry Brown as an attorney.
George Was Rear-Ended by an Intoxicated, Reckless Driver
George's personal injury story started while he was simply driving up the road on a late spring day, following the rules and minding his own business.
Up ahead, George saw a golf cart travelling the same direction he was and planned to carefully pass it on the left. As he moved over, things took an unexpected turn.
George's car was suddenly rear-ended by the driver immediately behind him. Apparently, that driver meant to aggressively pass George and the golf cart without waiting to see if George would go first. Later, it was discovered that the other driver was not just being careless — he'd also been drinking, which undoubtedly contributed to his reckless behavior.
For George, the result was serious neck and spine injuries that required two years of medical treatment. During that period, he racked up almost $60,000 in medical bills and pharmaceutical costs. He and his family faced financial challenges while also losing time to physical and emotional suffering.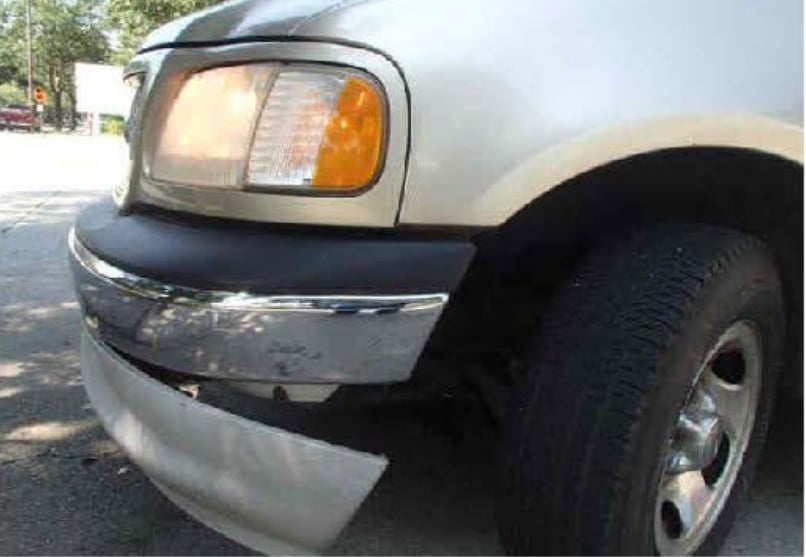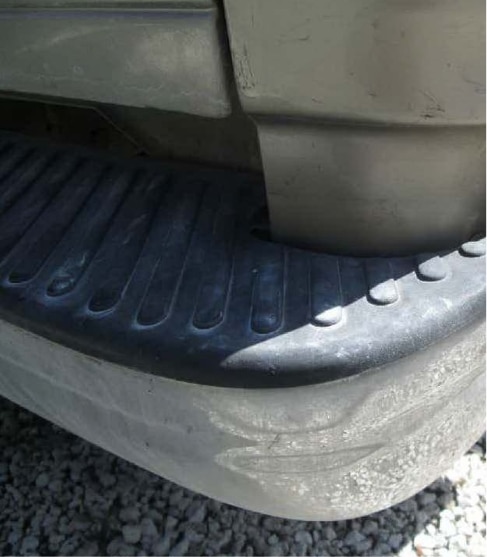 The At-Fault Party's Insurer Wouldn't Negotiate Fairly
George needed guidance and support to pursue compensation from the at-fault driver's insurance company, so he turned to The Brown Firm. As seasoned personal injury attorneys, we expected a few rounds of negotiation and an eventual settlement that was reasonable for everyone involved.
However, it quickly became clear that the at-fault party and his insurance company had no intention of honoring that process. In fact, they were refusing to pay so much as $1 for George's clear pain and suffering.
This was unacceptable. George was living with the consequences of an accident he did not cause, which happened because of someone else's gross irresponsibility. We knew we could make a solid case for him.
The Brown Firm Gets Tough and Recovers a Large Settlement for George
Liability was no question in this case. Between the other driver's reckless action and the fact that he'd been drinking, George had clearly been wronged and deserved full compensation—not only for his financial costs, but also for the two years he spent living with pain and discomfort.
To be clear, George tried as hard as possible to find solutions for his injuries. What began as neck pain and headaches had progressed to pain radiating down his arms and numbness in his arm and hand. He'd received injections, taken medications, and gone through physical therapy, all without much relief.
Still, the insurance company didn't think that pain and suffering deserved compensation. Negotiations broke down, and we were forced to file a lawsuit. We made it clear that we were willing to take the case to trial, and that doing so would probably not go well for the at-fault driver.
Ultimately, the case went before a jury. We went from a zero offer to securing a significant verdict for George, making it possible for him to begin rebuilding his life and sending a message about how our team deals with stubborn insurance companies who don't want to pay their fair share.
RELATED: How Long Can I Sue After a Car Accident in Georgia?
Ready to Talk to a Lawyer Who Has Your Back?
The Brown Firm Protects the Injured from Stubborn Insurance Companies
At The Brown Firm, we stand up for injured people in Georgia and North Carolina, negotiating with the insurance companies and demanding fair compensation that brings security and peace of mind.
If you or someone you love has been injured due to someone else's negligence, we're ready to hear your story and determine the best path forward. We begin every case with a free consultation. Schedule yours today by calling (800) 529-1441 or using the simple contact form on our site.
The content provided here is for informational purposes only and should not be construed as legal advice on any subject.
Our Recent Personal Injury Articles
A stolen vehicle chase with deputies left two teens in critical condition after they lost control of the vehicle.