What You Need To Know About Fireworks In Georgia
Ah, Independence Day and Fireworks – the sounds and smells of pure Americana at its finest.
The fourth of July is around the corner and people are getting ready to celebrate our independence in the most traditional way, a booming firework display!
Our early settlers brought fireworks from Europe to the United States. They have been used since the very first Independence Day to celebrate and are still used today.
Fireworks are not only fun for entertainment they also are a big moneymaker. Firework laws are done state by state but what most states have figured out is that firework sales bring in extra tax dollars that help the state.
In Georgia, firework taxes are at 5% and the money goes towards fire protection service, public safety, and trauma care.
I met with Harry Brown personally and he sat with me for 20 minutes at our initial consultation to explain everything. He even called after my surgery to see how I was doing. I met with him several more times after that and was kept informed about my case throughout. I highly recommend Harry Brown as an attorney.
Preparing for the Fourth of July
In the United States, it is a tradition for families to gather together for barbecues and summer fun to celebrate the Fourth of July. No Fourth of July party is complete without some sparklers and fireworks!
Although this sounds like a fun carefree celebration there are a lot of rules you need to know and follow to keep you and your family safe and legal. 
Georgia has made some changes to a few different laws that will be taken into effect July 1, 2018. Fireworks laws are one of the topics that have been addressed.
In Georgia, there are two firework options that are decided on by each county so always be sure to check with your local authorities.
Here is what the two legal options for fireworks are:
Between 10 a.m. and 11:59 pm you may use fireworks unless it violates a noise ordinance that would alter these hours.
The use of fireworks is legal until 11:59 on certain holidays regardless of the local legislation. The holiday these include are:
Memorial Day
Independence Day
Labor Day
New Year's Eve
When there is a drought, fireworks are banned no matter what.
You want to make sure you are aware of your area and do not use fireworks when your lawn is dry even if there isn't a statewide drought. 
Firework Safety Tips
Keep children away from the area where the fireworks are being lite
Do not handle fireworks while under the influence of drugs or alcohol
Sock used fireworks in water before throwing them in the garbage
Keep water close by when lighting fireworks
Back up from firework after you light it
Do not relight a failed firework, also known as a dud
Never point a firework at a person
Do not hold a lite firework in your hands
Do not keep every firework close by the igniting area
It is always best for a sober adult to handle the fireworks
Know your Firework Laws
It is illegal to:
Buy fireworks under the age of 18
Lighting fireworks within 100 years from certain facilities (such as jails and nursing homes)
Use fireworks under the influence of drug or alcohol
Firework Sales
Fireworks are legal to buy in the state of Georgia for those who are 18 years or older. Here is a list of different types of fireworks that can be legally bought in retail stores in the state of Georgia:
Bottle Rockets
Sky Rockets
Roman Candles
Fountains
Smoke and Punk
Crackle and Strobe
Parachutes
Wheels and Spinners
Sky Flyers
Display Shells
Sparklers
Firecrackers
Aerial Items
Ready to Talk to a Lawyer Who Has Your Back?
Who is responsible for firework injuries?
This is definitely a case-by-case topic. If you attend a large firework event put on by the city or a company then the sponsor is responsible for the safety of everyone who is there. Whoever is the promoter of the event is who is held responsible.
If you are injured by a person lighting off fireworks at their home and you are a guest or nearby and sustain injuries then it would be due to someone negligence and they would need to be held responsible.
If you are lighting a firework and it does not work properly then that would be seen as a manufacturing error.
What to do if you have been injured by Fireworks:
If you have been injured in a firework accident contact The Brown Firm. Our personal injury attorneys are here to help make sure you are taken care of properly. Firework injuries can be permanent and seriously impact your life.
Make sure the negligent person is held accountable for their careless actions.
Getting hurt is enough stress figuring out how to pay for it and move on from your injuries can be overwhelming so don't go at it alone, contact professional help.
Original Article Published Here
Related Article: What should you expect from your personal injury lawyer?
Contact The Brown Firm After Your Slip and Fall Accident
If you were involved in a slip and fall accident on someone else's property, you have the right to receive compensation for your damages, including medical treatment and lost wages.
Fortunately, most slip and fall cases will settle out of court if you work with an experienced personal injury lawyer.
The Brown Firm has decades of experience serving personal injury victims, and they are ready to help you today.
Contact The Brown Firm today by clicking the button below to schedule your free consultation and learn how we handle these types of cases.
Our Recent Personal Injury Articles
A stolen vehicle chase with deputies left two teens in critical condition after they lost control of the vehicle.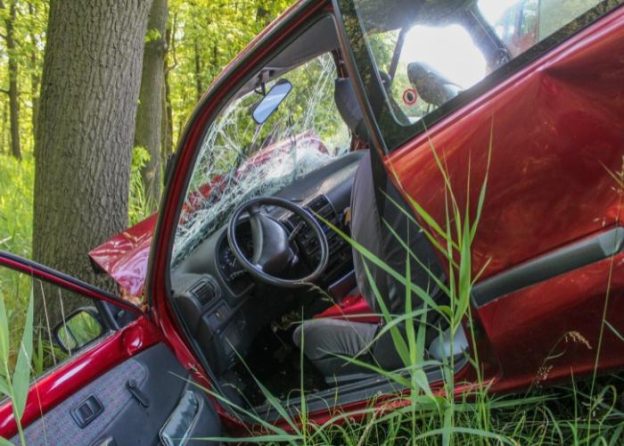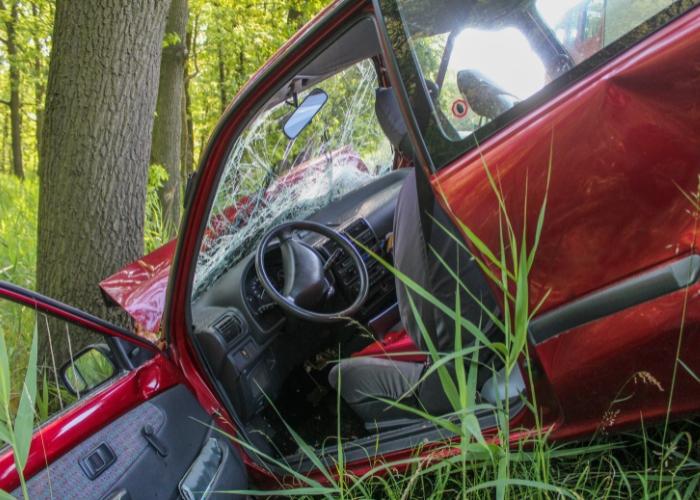 Contact The Brown Firm
Get the Answers and Compensation You Deserve
You'll notice the difference when you contact The Brown Firm! Our local dedicated attorneys want to help you recover and rebuild.
Schedule your free consultation by calling (800) 529-1441 or completing our simple online form.