Steps To Take To Protect Your Legal Rights After An Accident (Infographic)
If you have been involved in a car accident caused by someone else's carelessness or negligence you have the right to be compensated for all your injuries. The compensation usually comes out of a settlement of your car accident claim with the at-fault party's insurance company or through a lawsuit.
Taking legal action can bring a satisfying resolution and some financial relief, but it's also a challenge to settle a car crash claim when you want to spend your time on recovering from your injuries.
However, the appropriate support for your claim and an equal amount of patience and persistence is enough to receive the monetary compensation you are entitled to.
Below is a list of actions to protect your claim to secure the maximum compensation you may receive the full compensation that you deserve for your medical expenses, financial losses, and pain and suffering.
I met with Harry Brown personally and he sat with me for 20 minutes at our initial consultation to explain everything. He even called after my surgery to see how I was doing. I met with him several more times after that and was kept informed about my case throughout. I highly recommend Harry Brown as an attorney.


Be Careful About What You Say
A car collision or any other type of accident is a traumatic and frightening experience that gets people shaken up and the adrenaline flowing that it's not a good position to say or do all that the right things.
However, drivers still need to be careful about the things they say. Even blurting out something like, "I'm sorry" as an expression of sympathy can be taken as an admission of guilt.
Apologizing is considered as strong evidence that the speaker thinks they caused the accident. While there might be a chance that they did cause the accident, a closer look at the circumstances can determine that the other party or both are to blame.
The wrong statement can rarely help when it comes to the insurance claim or law process. It can even hurt your case; so be careful about what you'd say to others.
Do Not Jump at the Early Settlement Offers
Insurance companies often reach out with an offer after a motor vehicle accident. Victims often need money to pay mounting medical bills and replace lost wages that they become tempted to immediately settle the dispute before getting a chance to think about their best options.
Of course, this will be a massive win for the insurance companies who are mostly looking out for their bottom line. They often offer less than what the victims are entitled to under the policy as part of trying to minimize the settlement offer.
But despite the need for immediate payment, injured victims shouldn't accept this offer without speaking with an attorney about your rights.
Collect as Much Evidence You Can
Car crashes often have a chaotic aftermath that often results in a few injuries that may require immediate medical attention. While getting the injured the medical treatment that they need should be the main priority, taking the time to document everything about the accident is vital for your compensation.
After an accident, police often conduct their investigation and compile it under a single report documenting the incident. But while some police officers are thorough in their investigation, others are not, and you do not want to lose evidence for vital witnesses by relying on the police report.
Since good evidence is the key to winning your claim, the following information and files can increase the possibility of obtaining a settlement that compensates you for your injuries.
Contact Information
Obtain contact information for the driver and passengers. Exchange numbers, addresses, drivers' license numbers, license plate numbers, and license provider and policy number from all drivers involved. In talking to other drivers, try to be cordial and cooperative.
Witness Accounts
The more witnesses who can corroborate your version of events will make your claim stronger. If there are witnesses, make sure to get their names and contact information. Get a sense of what they saw to happen by asking questions and soliciting information and ask if they will be willing to put their statement in writing or give a verbal statement.
Photographs
Since most people have cameras on their phones, anyone can easily take pictures with just a tap on their phone. You need to photograph the scene of the accident, any damage to your vehicle or the other party's vehicle, and any apparent injuries you have sustained.
It will also be essential to photograph the surrounding scene of the accident, such as a traffic light, sign, or lack thereof that contributed to the accident, especially if it disputes liability.
Photos taken with smartphones automatically has the date of when it was taken for when they need to be authenticated. In the unlikely chance that you don't have your phone with you, you can ask the witness if they will be willing to take pictures.
Medical Documents
Medical records are the critical element in recovering the damages from the responsible party or their insurance company.
It serves as evidence for your injuries in the accident as a medical professional can provide the cause of the injuries and medical treatment that you want to be compensated for as well as the probability of future treatment you may need for your injuries.
The copies of your medical reports and bills will also help prove your medical expenses later.
Take note of the doctors, physical therapists, chiropractors, or other medical professionals that you receive as well as the medical providers that referred you to other caregivers. Keep a detailed account of the treatments and medications.
Documenting your medical expenses can be done easily, but pain and suffering are much more challenging to prove.
A journal recounting the impact of your injuries on your daily life should be helpful. In your records, including missed workdays, any routine activities you have to miss, and descriptions of how it affected your family life.
Other details that should be documented are the name and contact details of the adjuster in charge of your case, as well as the receipts of all the expenditures that you might have incurred at a later stage so that it is easier to total the amount of your claim.
Contact an Accident Attorney
The most important step you can take to protect your legal rights is to consult with an experienced Personal Injury Attorney. A good lawyer can handle all the legal aspects of your claim and obtain all the necessary paperwork and documentation needed while you focus on your recovery.
Our skilled Car Accident Attorneys at the Brown Firm will be willing to assist you in any legal matters relating to these accidents. Contact The Brown Firm today at (912) 200-9755 or visit our website to learn more about our services or receive a free legal consultation.
Want to read another blog from The Brown Firm? Check it out here:  Is The Trucking Company Responsible For My Accident Damages?
Ready to Talk to a Lawyer Who Has Your Back?
Our Recent Personal Injury Articles
A stolen vehicle chase with deputies left two teens in critical condition after they lost control of the vehicle.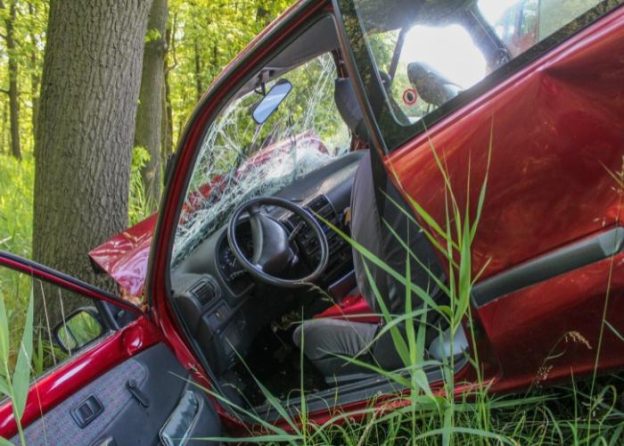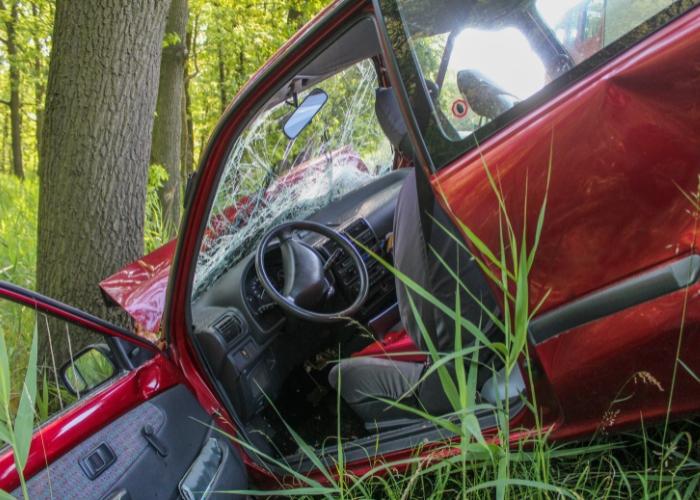 Contact The Brown Firm
Get the Answers and Compensation You Deserve
You'll notice the difference when you contact The Brown Firm! Our local dedicated attorneys want to help you recover and rebuild.
Schedule your free consultation by calling (800) 529-1441 or completing our simple online form.