Stay Safe This Winter: Wintertime Driving Tips
In the winter, we get a wide variety of weather patterns. Since it's Georgia, the weather is particularly unpredictable. You can have everything from 75 degrees and sunny to below 30 with ice and snow all in the same season.
For this reason, our team of Georgia Personal Injury Attorneys put together some tips on how to safely navigate winter.
I met with Harry Brown personally and he sat with me for 20 minutes at our initial consultation to explain everything. He even called after my surgery to see how I was doing. I met with him several more times after that and was kept informed about my case throughout. I highly recommend Harry Brown as an attorney.
RAIN, SLEET, SNOW OR HAIL…
Regardless of the weather, we know that most people need to drive. So, our Georgia Personal Injury Attorneys have compiled a list of safety tips and advice to help combat dangers and keep you safe.
Get some sleep: A tired driver makes for poor reaction times.
Gas it up: When driving during an unpredictable season, it's best always to have plenty of gas. If you are under half of a tank, you need to fill up.
No Cruise control: Cruise control on ice and snow is dangerous. Just don't do it.
Check your tire pressure: Have you checked to see if your tires are appropriately filled?
Pack prepared: Cell phones, blankets, water, food, flashlights- pack anything that will help you stay safe, warm and secure in case your car breaks down in poor weather.
Pipe problems: Don't let the exhaust pipe get clogged with snow. Carbon monoxide could leak into the passenger area if the pipe is not cleared.
Drive slowly: Acceleration and deceleration on snow and ice is dangerous when done too quickly and could easily lead to a Car Accident Injury.
Stay back: When poor weather and road conditions exist, stay further away from other cars than normal.
ICE, ICE, MAYBE… NOT
The most important thing to look out for in regards to safety while driving in winter is black ice on the roads. It's hard to see and extremely dangerous. This danger is formed when it's raining and under 32 degrees Fahrenheit. It's best to be extremely cautious or not drive at all in these temperatures.
If you see glossy, dark patches on what seems to be dry pavement, do not drive in this area. Avoid areas where sunlight doesn't hit as well as bridges, if possible, like bridges and the roads underneath tend to gather black ice.
It's especially important to be cautious around morning and evening hours when temperatures are coolest; it has been documented that a greater amount of motor vehicle accidents and truck accidents happen during these times.
If you do come across black ice, don't panic. Keep your steering wheel straight, lift your foot off of the accelerator (but, don't hit the breaks) and never overcorrect, or you could find yourself spinning on a sheet of ice. If you have low gear, you can shift into that to give yourself more control. If you do lose control, stay calm.
Only use the breaks if you are skidding a lot and only gently pump them (that is if you don't have ABS breaks; if you do, hold them down- they pump for you). Steer where you want to go and you should be back to normal soon.
If you want more information, along with visuals, check out this helpful link. You can also visit our previous blog post, deer season driving tips to help you stay safe. 
Contact The Brown Firm Today for Assistance
The Personal Injury Attorneys at The Brown Firm understand the importance of your safety and first-rate customer service, so you'll work directly with a lawyer and team who will help you understand your legal options.
If you've experienced a Car Accident in bad weather and were injured because of it, contact The Brown Firm. With three Personal Injury offices located in Georgia including Savannah, Atlanta, and Athens, rest assured that our attorneys will go the distance to help you. To schedule a free consultation, call us at (888) 391-9112 or click the link below.
Ready to Talk to a Lawyer Who Has Your Back?
Our Recent Personal Injury Articles
A stolen vehicle chase with deputies left two teens in critical condition after they lost control of the vehicle.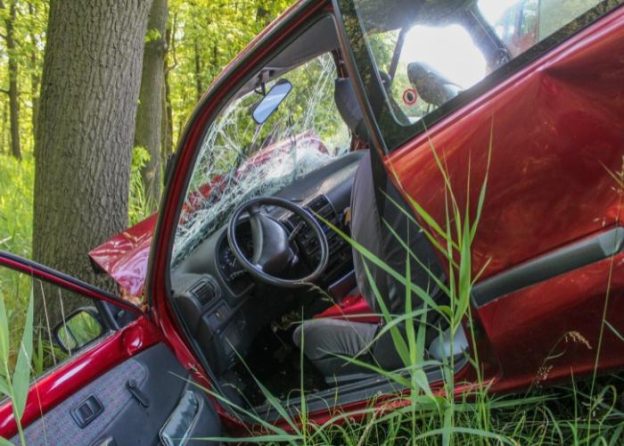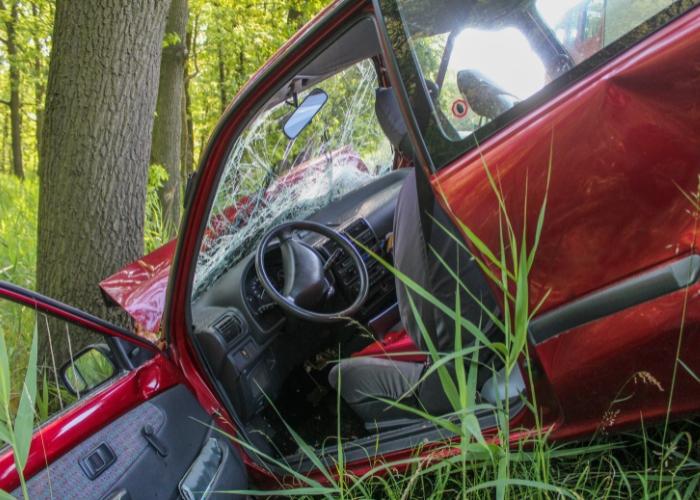 Contact The Brown Firm
Get the Answers and Compensation You Deserve
You'll notice the difference when you contact The Brown Firm! Our local dedicated attorneys want to help you recover and rebuild.
Schedule your free consultation by calling (800) 529-1441 or completing our simple online form.