Macon, GA – Dublin Man Dies in Car Crash, Other Driver Injured
Macon, GA (November 13, 2022) – According to the authorities, a man from Dublin who was driving home from Atlanta early on Sunday morning was killed in a car accident on Interstate 75 in Macon.
According to a press release issued by the Bibb County Sheriff's Office, the 20-year-old man was driving his BMW southbound on Interstate 75 near the Pierce Avenue exit ramp when he was involved in a collision with another vehicle.
The driver of the other vehicle involved in the collision, a Toyota Tacoma, was driven by a 35-year-old man from Macon. The deputy coroner for Bibb County stated that the 20-year-old male was pronounced dead at the scene.
According to a press release, the man from Macon was reportedly in critical condition at a local hospital.
The investigators had not yet determined what caused the crash, and the investigation was still underway. 
According to the Bibb County Coroner, the 20-year-old was on his way home from Atlanta.
The accident follows a collision that occurred close to Smiley's Flea Market a little less than a week prior that resulted in the deaths of two men from Macon.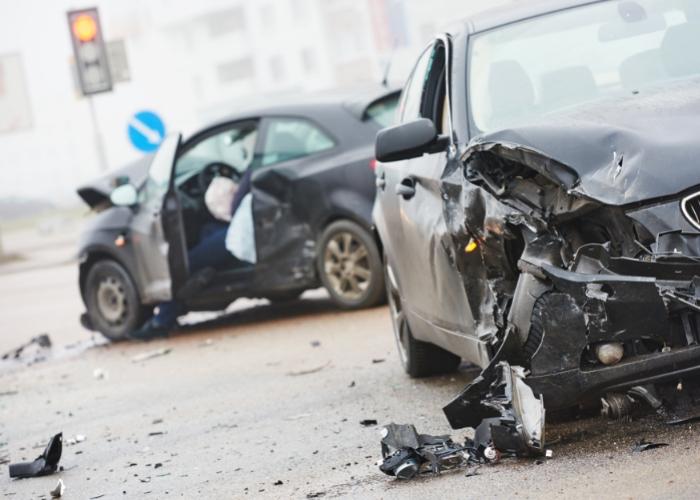 I met with Harry Brown personally and he sat with me for 20 minutes at our initial consultation to explain everything. He even called after my surgery to see how I was doing. I met with him several more times after that and was kept informed about my case throughout. I highly recommend Harry Brown as an attorney.
Fatal Car Accidents in Georgia
Every second, somewhere in the United States, a motor vehicle accident occurs. Although many car accidents are minor, others cause serious injuries and have the potential to be fatal for everyone involved.
When a loved one dies in a car accident, it is natural to feel helpless and alone. While going through the difficult process of grieving the loss of a loved one, you may find yourself worrying about how you will pay your mounting debts. This is an entirely appropriate response to the circumstances.
When someone you love dies as a result of someone else's carelessness, you have the right to a variety of different types of compensation. Although m money can help you move forward financially, it cannot bring back the person you loved.
If a fatal auto accident resulted in the death of a loved one, you may be entitled to the following types of compensation:
Medical Expenses

Loss of Earning Capacity

Loss of Companionship
Funeral and Burial Expenses
Mental Anguish
Loss of Enjoyment of Life
Punitive Damages 
If you have lost a loved one in a collision with another vehicle, it is critical that you contact a dedicated Wrongful Death Attorney as soon as possible.
Navigating the legal system while grieving the loss of a loved one is not an easy task. If you hire an experienced Car Accident Lawyer in Macon, GA, to handle all of the legal matters, you will be able to focus on your mental health and overall well-being.
If you do not have legal representation, you may find it extremely difficult to obtain fair compensation for any losses you have suffered.
If you want to discuss your legal options after losing someone you care about in a fatal car accident, call The Brown Firm at (800) 529-1441 to schedule a free consultation with a Fatal Car Accident Lawyer.
Note: This post was built using information obtained from third parties, such as news articles and accounts provided by third parties with first-hand knowledge. The information on this accident has not been independently verified. If you discover any inaccuracies in the details, please let us know as soon as possible. We will modify the post so that it contains accurate information. 
Disclaimer: At The Brown Firm, we are continuously working to improve the quality and safety of our state and have been devastated by the consequence of many accidents. We seek to educate people in our community about these accidents in the hopes that it would encourage them to take precautions in the future to reduce the risk of major accidents. These posts should not be interpreted in any way that suggests that a business transaction is being sought. No part of this article should ever be considered professional advice in any field, including medicine or the law. We hope that those affected by these accidents will receive a rapid recovery.
Ready to Talk to a Lawyer Who Has Your Back?
Contact The Brown Firm
Get the Answers and Compensation You Deserve
You'll notice the difference when you contact The Brown Firm! Our local dedicated attorneys want to help you recover and rebuild.
Schedule your free consultation by calling (800) 529-1441 or completing our simple online form.