Lumpkin County, GA – Four Hospitalized in Multi-Vehicle Accident
Lumpkin County, Georgia (January 7, 2023) – Charges are pending against the driver of a three-vehicle crash in Lumpkin County that hospitalized four people.
According to the Georgia Department of Public Safety, Dahlonega resident a 37 year old woman, was the at-fault driver in the accident on Long Branch Road in Lumpkin County. 
The woman's SUV was southbound when it crossed the centerline, colliding with a northbound SUV on the driver's side. That vehicle then veered off the road, overturned, and came to rest upside down.
The GDPS sated that the woman's vehicle continued to move against the flow of traffic, colliding with a third vehicle in a head-on collision. Her  car and the victim's passenger vehicle came to rest  in the northbound lane of Long Branch Road.
The at-fault driver and her passenger, a 61 year old from Dawsonville were both injured. 
The occupants of the vehicle that overturned in the initial collision were also injured in the crash. A 79 year old woman from Young Harris, was identified as the driver. Her passenger was identified as a 91 year old man also from Young Harris. 
These four people were taken to Northeast Georgia Medical Center in Gainesville for treatment of their injuries.
The driver of the third vehicle, a 20 year old man from Marietta, was the only person involved in the accident who escaped unharmed.
Long Branch Road was closed for about an hour while cleanup and investigation efforts were carried out.
There was no word on the specific charges that the at fault driver will face.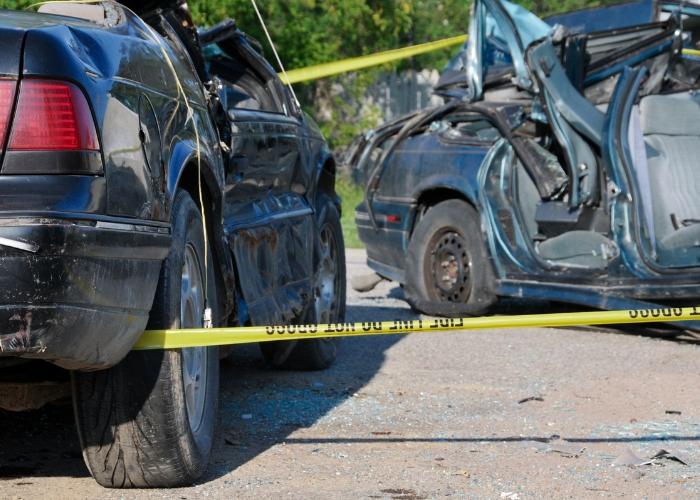 I met with Harry Brown personally and he sat with me for 20 minutes at our initial consultation to explain everything. He even called after my surgery to see how I was doing. I met with him several more times after that and was kept informed about my case throughout. I highly recommend Harry Brown as an attorney.
Car Accidents in Georgia
Everyone wishes to avoid being involved in a car accident as much as possible. Nonetheless, this is the reality that thousands of Georgians face every year.
A car accident has the potential to completely upend your life and result in a variety of unexpected outcomes. If you do not have competent legal representation, the physical and emotional tolls of being in a car accident can be crippling.
If you were in a car accident that was not your fault, you have the right to be fully compensated for any costs incurred as a direct result of the accident. These are some examples:
Medical Expenses
Property Damage
Lost Wages
Pain and Suffering
It can be difficult to handle an accident claim while also recovering from your injuries without the assistance of an experienced Car Accident Lawyer.
When you contact the Brown Firm, we will connect you with a qualified personal injury attorney who will handle your insurance company and claim, allowing you to focus on getting better while we handle the rest.
Even if this is one of the most difficult times in your life, we want to help you get through it.
Our car accident attorneys have years of experience representing clients who have been injured in motor vehicle collisions. Our years of experience have equipped us with the knowledge necessary to assist our clients in securing the highest possible amount of compensation for the harm they have suffered.
At The Brown Firm, we put in a lot of effort to make sure that your case gets the appropriate amount of time and focus that it requires.
If you were hurt in a car accident that was not your fault, please get in touch with us as soon as possible at (800) 529-1441 so that we can schedule a free consultation for you with one of our seasoned attorneys.
Note: This post was built using information obtained from third parties, such as news articles and accounts provided by third parties with first-hand knowledge. The information on this accident has not been independently verified. If you discover any inaccuracies in the details, please let us know as soon as possible. We will modify the post so that it contains accurate information. 
Disclaimer: At The Brown Firm, we are continuously working to improve the quality and safety of our state and have been devastated by the consequence of many accidents. We seek to educate people in our community about these accidents in the hopes that it would encourage them to take precautions in the future to reduce the risk of major accidents. These posts should not be interpreted in any way that suggests that a business transaction is being sought. No part of this article should ever be considered professional advice in any field, including medicine or the law. We hope that those affected by these accidents will receive a rapid recovery.
Ready to Talk to a Lawyer Who Has Your Back?
Contact The Brown Firm
Get the Answers and Compensation You Deserve
You'll notice the difference when you contact The Brown Firm! Our local dedicated attorneys want to help you recover and rebuild.
Schedule your free consultation by calling (800) 529-1441 or completing our simple online form.