Lithonia, GA – Man Killed in Fatal Bicycle Accident
Lithonia, Georgia (February 20, 2023) – According to police, and elderly man riding a bicycle was killed after being struck by a vehicle in Lithonia, Georgia. 
On Evans Mill Road and I-20, the DeKalb County Police Department received a call about a 61-year-old man who had been killed by a car.
At the time of the collision, the man was riding a bicycle. 
According to investigators, the driver of the vehicle remained at the scene and was cooperating with the police. 
Further details were not provided at the time. The accident is still under investigation.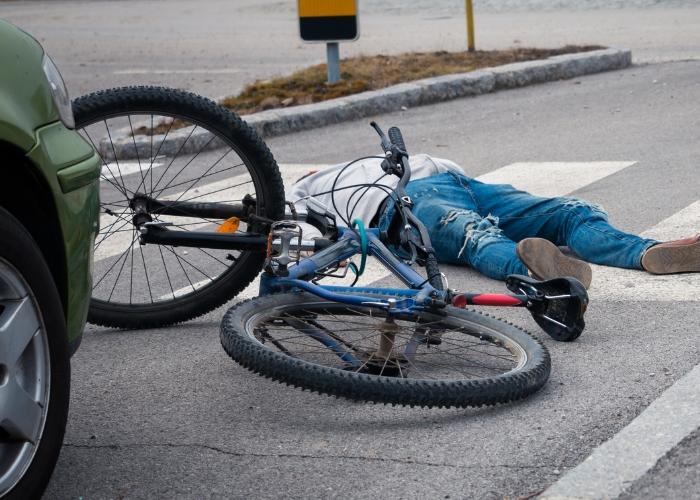 I met with Harry Brown personally and he sat with me for 20 minutes at our initial consultation to explain everything. He even called after my surgery to see how I was doing. I met with him several more times after that and was kept informed about my case throughout. I highly recommend Harry Brown as an attorney.
Bicycle Accidents in Georgia
Bicycle accidents almost always result in severe injuries. When a car collides with a bicycle, the bicycle rider is the one who sustains the most serious injuries. 
Head injuries can cause brain trauma and impair a person's ability to think, remember, and concentrate. Spinal injuries can result in either complete or partial paralysis. Injuries caused by being crushed are harmful to vital organs.
Other serious injuries that can result from a bicycle accident include broken bones, facial scarring, dental and jaw injuries, joint damage, and torn muscles. A lengthy hospital stay may be required to treat infections caused by road rash.
When a bicyclist is hit by a car, the rider is frequently killed. When this happens, the bicyclist's family may be able to file a Wrongful Death claim against the at-fault driver.
Our Bike Accident Lawyers have many years of experience helping injury victims as well as victims of wrongful death. 
Compensation is absolutely necessary when attempting to rebuild a life. Victims of accidents who are unable to pay for ongoing medical treatment suffer from chronic pain and a reduced quality of life if they do not receive compensation for their injuries.
Those who have lost a loved one as a result of wrongful death deserve to be compensated for their loss as well. While no amount of money can ever compensate for the loss of someone you love, it can help keep you from falling into debt.
If you or someone you care about has been injured or killed in a bicycle accident, call The Brown Firm at (800) 529-1441 to schedule a free consultation with one of our knowledgeable Wrongful Death Attorneys. 
Note: This post was built using information obtained from third parties, such as news articles and accounts provided by third parties with first-hand knowledge. The information on this accident has not been independently verified. If you discover any inaccuracies in the details, please let us know as soon as possible. We will modify the post so that it contains accurate information. 
Disclaimer: At The Brown Firm, we are continuously working to improve the quality and safety of our state and have been devastated by the consequence of many accidents. We seek to educate people in our community about these accidents in the hopes that it would encourage them to take precautions in the future to reduce the risk of major accidents. These posts should not be interpreted in any way that suggests that a business transaction is being sought. No part of this article should ever be considered professional advice in any field, including medicine or the law. We hope that those affected by these accidents will receive a rapid recovery.
Ready to Talk to a Lawyer Who Has Your Back?
Contact The Brown Firm
Get the Answers and Compensation You Deserve
You'll notice the difference when you contact The Brown Firm! Our local dedicated attorneys want to help you recover and rebuild.
Schedule your free consultation by calling (800) 529-1441 or completing our simple online form.