Insurance Company Plays the Blame Game Even After Their Own Driver Admits Fault: Khadija's Story
After a car accident, the at-fault driver usually depends on their insurance company to pay settlement amounts. While it's frustrating when insurance companies try to pay less than what's fair, personal injury attorneys know to expect it as part of negotiations. 
But what happens when the insurance company won't accept that their driver was at fault in the first place—despite all evidence to the contrary, including the at-fault driver's own testimony? 
For Khadija, this was a serious obstacle to getting the financial compensation she deserved, and a hassle as she tried to heal from serious injuries that affected her ability to live an active, independent lifestyle.  
Keep reading to hear Khadija's story, and find out how The Brown Firm helped her prove to the insurance company that she wasn't at fault or going to accept their lowball settlement offer.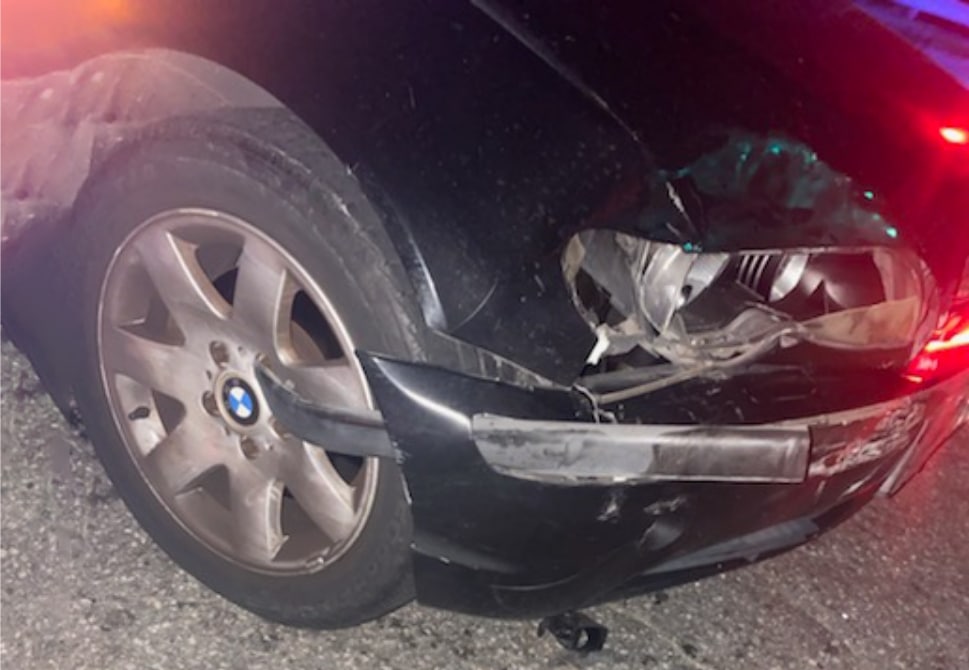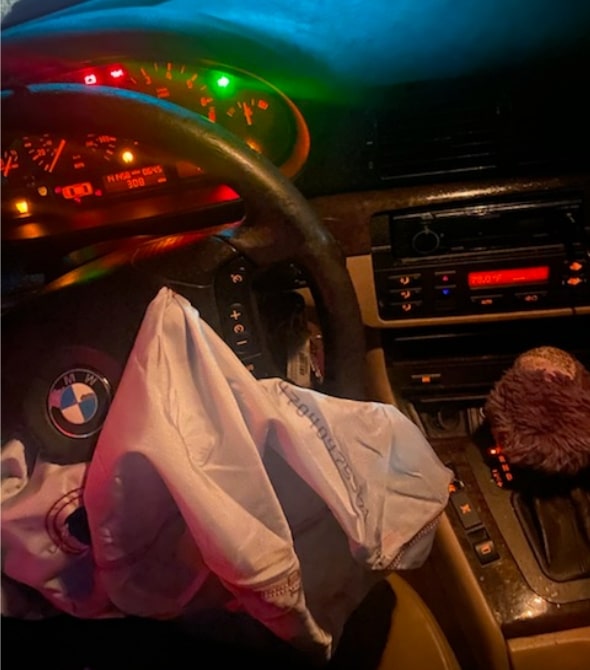 A Young, Independent Woman Faces Daily Pain
Khadija was driving down Chatham Parkway one evening, just before Christmas. As she approached an intersection where she had the right-of-way, a car facing the opposite direction suddenly turned left in front of her. 
Unable to stop or swerve without driving into oncoming traffic, Khadija had no choice but to T-bone the other car. Her airbags deployed, causing a burn on her chest, a cut on her lip, and whiplash to her neck.  
In the days and weeks after the crash, Khadija dealt with persistent and worsening pain in her lip, back, and knees. She sought medical treatment and began a regimen of stretches, therapy, medication, chiropractic sessions, and a home TENS unit, hoping they would ease her pain and make daily movement—such as lifting, bending, and twisting—a bit easier.   
As a person in her early 20s who was used to being active and independent, Khadija was significantly affected by this accident. While she was able to move on her own and go about her life, she also constantly dealt with pain and limitations because of the car accident.  
The

Other

Driver Accepts Responsibility

,

but the

Insurance Company

Won't
Liability was clear in this case. Khadija followed the rules of the road and had no time to make a real decision about her response. Swerving to miss the car would have forced her into oncoming traffic.  
In fact, at the scene of the accident, everyone present seemed to be on the same page about this. According to body camera footage, police officers interviewed the other driver and her passenger, who happened to be an off-duty officer himself. Together they discussed what happened, and the passenger helped explain to his driver why she was responsible for the crash. The driver herself confirmed the details and did not dispute that she was at fault.  
This should have been a simple claim for Khadija. However, when it came time to work with the insurance company, things got more complicated.
T

he Brown Firm Fights Back with Facts
It's very typical for insurance companies to try to minimize how much they pay out to injured people after an accident. In some cases, they do this by trying to shift some or all the blame to the injured person.  
That's what happened to Khadija. The other driver's insurance company insisted that she was speeding and could have avoided the accident had she been driving the speed limit. Then, they offered a settlement that was far less than what she needed to pay her crash-related costs. 
Fortunately, Khadija had The Brown Firm on her side, and we knew just where to look to support her claim. 
An Officer's Words Carry Weight
After discovering the insurance company's tactic and how little they wanted to pay, we reviewed a great deal of body camera footage from the responding police officers.  
It was clear that the at-fault driver's passenger, an off-duty officer, knew exactly what happened and that his friend was responsible. We informed the insurance company that the passenger would be our first witness if negotiations broke down and we had to go to trial. 
Explaining Why Khadija Couldn't Stop
While the passenger's words were helpful, we also wanted to prove that Khadija was simply unable to stop, and thus not able to prevent the accident. 
The posted speed limit on Chatham Parkway is 45 miles per hour. At that speed, a car travels about 66 feet per second. If Khadija was traveling at that rate, she would have needed about 100 feet to come to a stop. 
The intersection the crash happened is only 40 feet in total length. Even if Khadija was driving at or a little under the speed limit, it would have been mathematically impossible for her to stop before hitting the other vehicle.  
In the end, the insurance company relented. They accepted that their driver was 100% at fault and paid well over what Khadija needed for medical bills. Finally, this young person could begin to move on with her life.
The Brown Firm

Fights Back Against Insurance Companies for Injured Clients
If you or someone you love has been injured because of someone else's negligence, you need an attorney who knows how to beat the insurance companies at their own game. After years in the legal industry, and with a background in the medical space, The Brown Firm is your champion.  
During a free case evaluation, we'll get to know more about you and your case and figure out the best path forward. To schedule yours today, call (800) 529-1441 or use the easy contact form on our website.  
The content provided here is for informational purposes only and should not be construed as legal advice on any subject. 
Our Recent Personal Injury Articles
A stolen vehicle chase with deputies left two teens in critical condition after they lost control of the vehicle.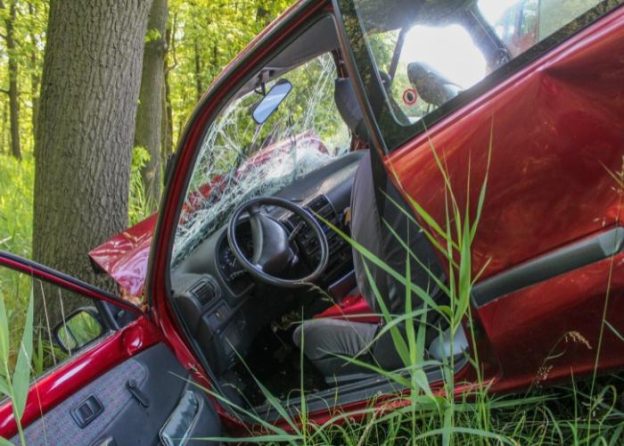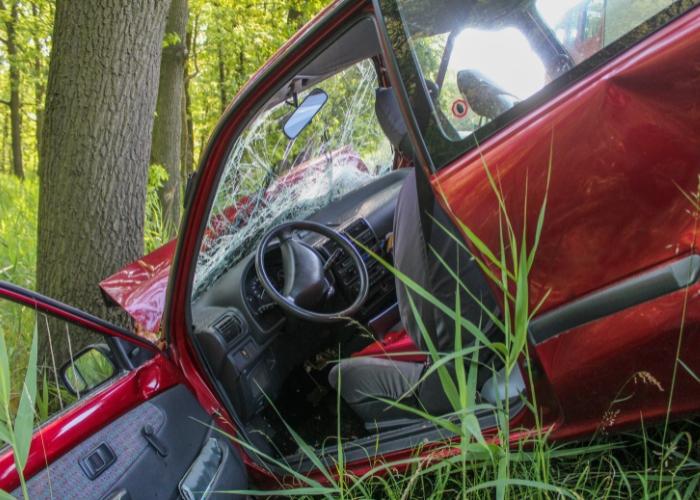 Contact The Brown Firm
Get the Answers and Compensation You Deserve
You'll notice the difference when you contact The Brown Firm! Our local dedicated attorneys want to help you recover and rebuild.
Schedule your free consultation by calling (800) 529-1441 or completing our simple online form.