How Your Insurance Adjuster Determines Your Settlement Offer
If you've been involved in an accident that was no fault of your own, you will likely receive compensation to take care of any damages and injuries sustained.
Luckily, these cases rarely make it to court, and they are settled by the insurance companies.
When you negotiate a claim with an insurance company, you will be working with a claims adjuster.
Before you decide whether to accept or reject an insurance company's settlement offer, it would be good to understand how the adjuster came up with the number they offer you.
Similar to your attorney, the claims adjuster will want to investigate and get a full understanding of how the accident occurred, the extent of your injuries, and any other damages that occurred.
In the article below, we will examine how the claims adjuster determines the amount of money they decide to offer you for your damages.
I met with Harry Brown personally and he sat with me for 20 minutes at our initial consultation to explain everything. He even called after my surgery to see how I was doing. I met with him several more times after that and was kept informed about my case throughout. I highly recommend Harry Brown as an attorney.
They Talk To The Policyholder
When you make a claim with the insurance company of the person who was responsible for the accident, you're making a third-party claim.
The first thing the adjuster is going to do is speak to the policyholder to get their side of the story.
After speaking with the policyholder, the adjuster will read the police and accident reports.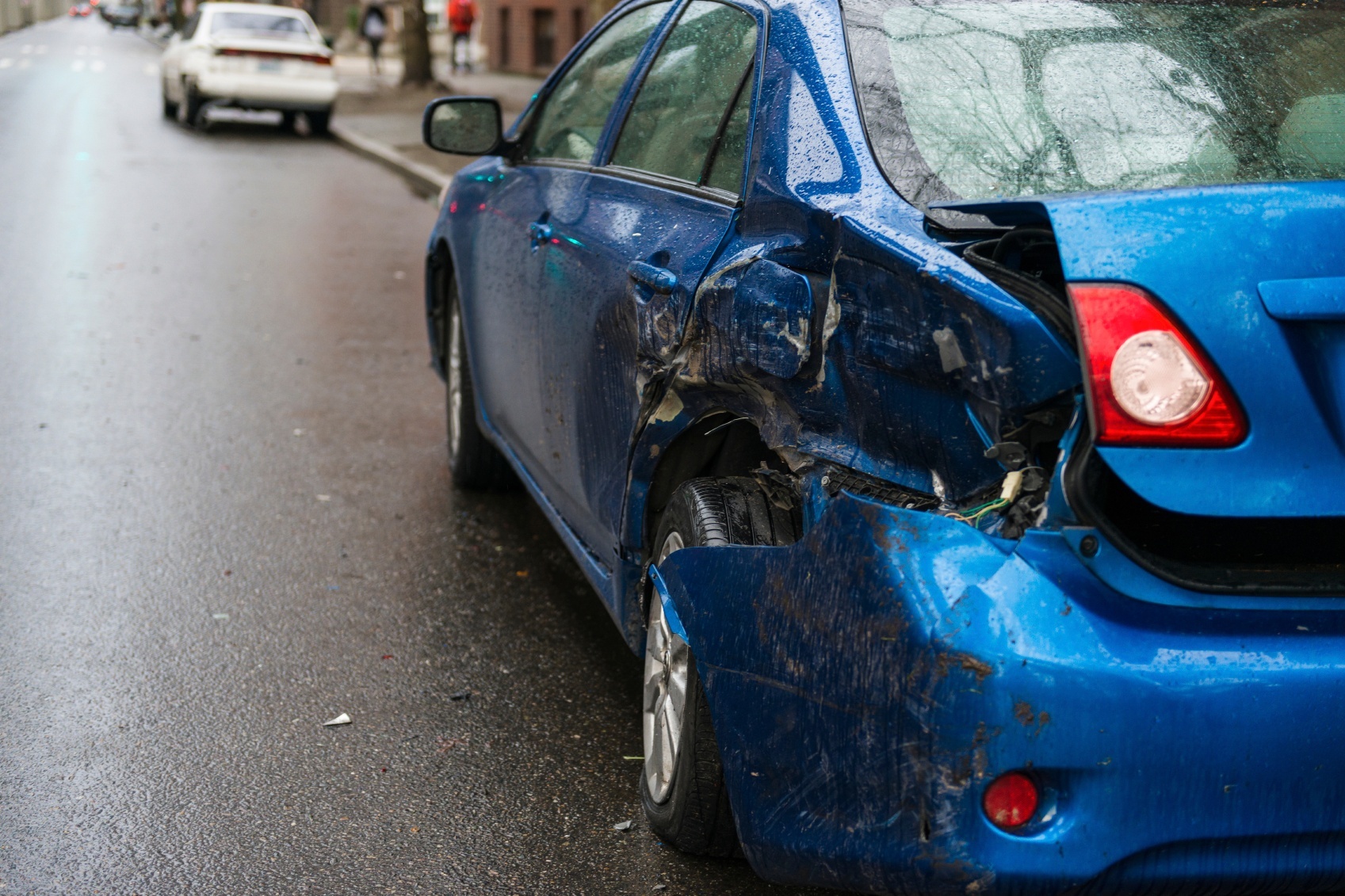 They Investigate The Claimant
After talking to the policyholder, the adjuster will investigate the claimant.
There's a claims database insurers use that will allow adjusters to see if a claimant has ever filed a personal injury claim before.
They may also question witnesses about the claimant, and do a Google search on the claimant to see if there's any dirt they can dig up to use against them.
They Request Documentation of the Claim
Now the adjuster will contact the claimant's lawyer to introduce him/herself and request documentation relating to the claim.
They will request documents like medical bills, proof of earnings, tax returns, and proof of property damage.
A good adjuster will go through every piece of paper with a fine-tooth comb, reading every page of medical bills and records to see if anything is missing.
They'll also see if anything suggests that the claimant has had prior injuries or that the claimant is malingering, or if the lost earnings raise any questions.
The adjuster won't make a settlement offer and won't respond to any settlement demands without reviewing everything necessary to value the personal injury case.
They Determine The Value of the Claim
Once they've gathered and reviewed all of the relevant evidence, they value the claim.
To value the case, the adjuster has to think about two things:
What are the claimant's chances of winning at trial if it goes to court?
How much would a jury award the plaintiff in damages?
Damages are divided into two categories: damages that can be calculated liked medical bills and lost earnings, and damages that can't be calculated, like pain and suffering.
With the medical bills and lost earnings, the adjuster just does the math.
Adjusters will often discount medical bills if they appear to be "soft," meaning the vast majority of medical bills came from health care providers other than physicians and hospitals.
So, if the claimant had $7,000 in medical bills, but most of it was physical therapy, the adjuster might cut the medical bill claim in half.
They Value Pain and Suffering
This is the most difficult part of the entire process for the plaintiff's attorneys and the insurance adjuster.
It's easier to figure out now than it used to be because adjusters can use formulas and specialized software to value a pain and suffering claim.
There's no need for guesswork anymore.
They Make Their First Offer
Once the adjuster arrives at a settlement figure, it's time to make the offer.
The first offer will be a percentage of what the insurer thinks is the final value of the case.
The insurer may want the first offer to be only 40% of what the case is worth, but there is no industry standard for this.
Different insurers will have different procedures.
The offer will also vary depending on who they are dealing with.
If they're working with a plaintiff without a lawyer, you can bet that the offer will be low.
However, if the plaintiff is working with an experienced attorney, the offer will be more respectable.
Ready to Talk to a Lawyer Who Has Your Back?
Have You Been Injured In A Car Accident?
Now that you have an idea of how the process works, you'll have a better understanding of why the insurance adjuster made you the offer they did.
However, it is still in your best interest to have an experienced personal injury attorney working with you to ensure that you get every dollar you deserve.
If the adjuster knows he's up against a plaintiff without representation, they will do all they can to undercut your offer, keeping it as low as possible.
Your lawyer won't let that happen, and he will fight for you until you get what you deserve.
If you need an attorney, contact the team at The Brown Firm.
They have years of experience helping people injured in car accidents, and they are prepared to help you today.
Our Recent Personal Injury Articles
Speed is believed to have been a factor in a single-car crash along Lee Street in southwest Atlanta late Saturday evening.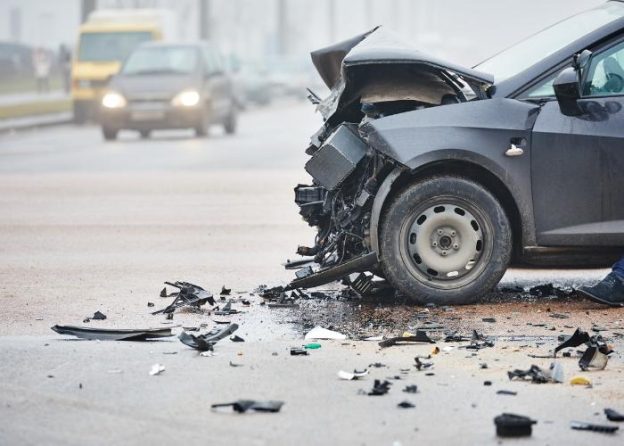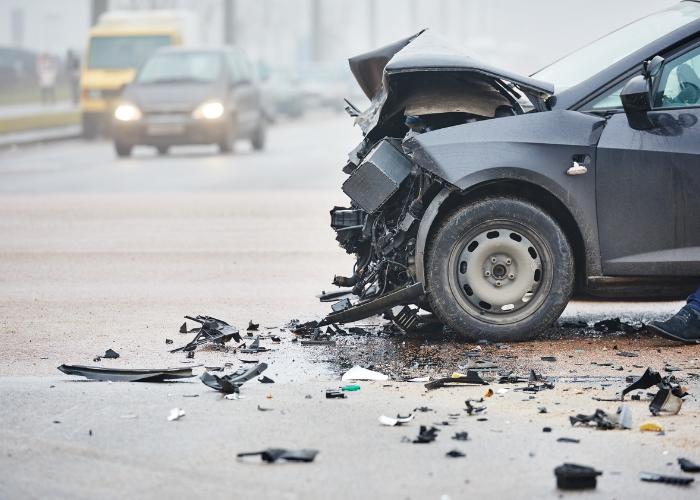 Contact The Brown Firm
Get the Answers and Compensation You Deserve
You'll notice the difference when you contact The Brown Firm! Our local dedicated attorneys want to help you recover and rebuild.
Schedule your free consultation by calling (800) 529-1441 or completing our simple online form.