How Truck Accidents Are Different Than Car Accidents
People involved in an accident involving a tractor-trailer soon realize that truck accidents and car accidents are considerably different. 
Truck accidents often cause much worse injuries than car accidents, but they are different in many other significant ways as well.
The lawyers at The Brown Firm realize truck accident personal injury claims require a much different approach.
They require prompt investigation of multiple parties, any of which may bear some responsibility for the accident. 
They also require knowledge of federal and state trucking regulations and trucking industry trends, which may shed light on why and how the crash occurred.
These factors alone make it more difficult to recover compensation that you are due after being injured in a truck accident. 
In the article below, we will examine how truck accidents differ from car accidents.
I met with Harry Brown personally and he sat with me for 20 minutes at our initial consultation to explain everything. He even called after my surgery to see how I was doing. I met with him several more times after that and was kept informed about my case throughout. I highly recommend Harry Brown as an attorney.
Trucking Accidents Result in More Severe Injuries
The truth is, crashes involving large trucks tend to result in catastrophic personal injuries, including death. 
Check out this related blog on Fatal Truck Accidents. 
This is mostly due to the size of the truck compared to the size of standard passenger vehicles.
Other factors contribute to the severity of truck accident injuries, including:
Large trucks needing a greater distance to stop than passenger vehicles. Tractor-trailers can't stop on a dime like many passenger vehicles can, resulting in more accidents.

Large trucks need more room than passenger vehicles to navigate a turn, which makes them susceptible to tipping. If a large truck tips, it will likely crush a nearby passenger vehicle.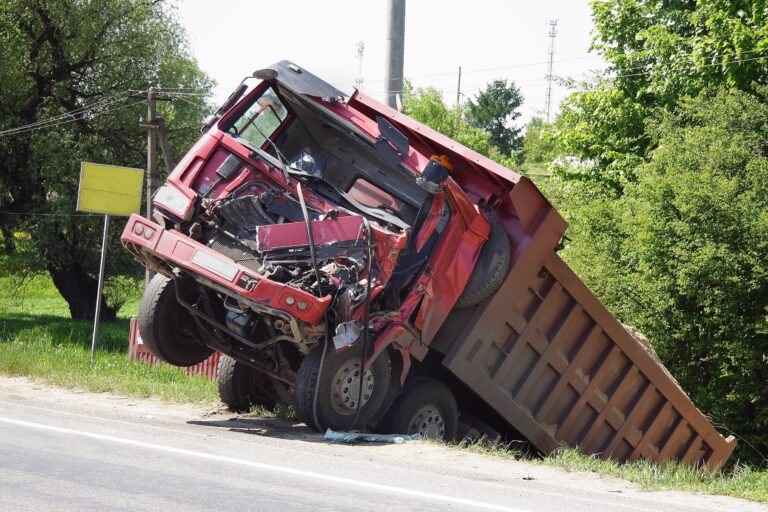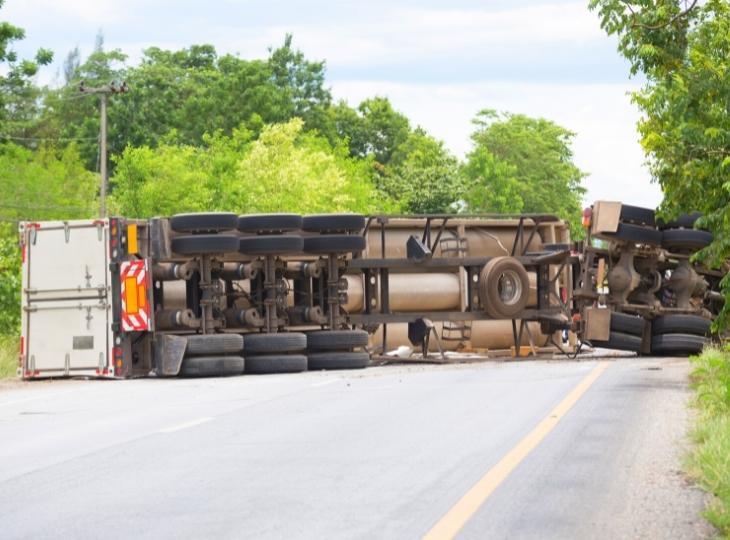 Going After a Trucking Company
Having to take on a trucking company probably the most significant difference between truck accidents and car accidents. 
When a semi-truck is involved, the lawsuit involves the trucking company. 
Since some state laws allow you to sue more than one entity in a single accident, you could have a case against the driver and the truck company. 
When your claim is against the trucking company, you will be dealing with a very aggressive insurance company and their experienced lawyers. 
The lawyers are who represent the trucking companies are highly trained, and their goal is to avoid paying out large settlements with these accidents. 
This is a significant reason why it's so essential to have a personal injury attorney on your side.
Your attorney will be able to level the playing field with these trucking companies and their lawyers. 
Dealing With Different Causes
Settling disputes associated with trucking accidents are not always simple and straightforward, primarily because of the added possible causes of an accident. 
With the average automobile accident, the cause is usually human error.
Things like a driver failing to stop at a red light, changing lanes without signaling, or driving distracted are leading causes of car accidents. 
However, with trucking accidents, a significant amount of the responsibility for an accident will still fall on the driver, but maybe not all of it.
The responsibility of the driver may be indirect, and it may also implicate the trucking company, making them partially or fully liable for the accident.
Equipment failure plays a significant role in causing trucking accidents. 
But, equipment failure does not automatically free the driver from liability. 
A truck driver can still be held responsible for equipment failure because it is the driver's responsibility to conduct pre-trip inspections, ensuring that all equipment is healthy and functioning correctly. 
The failure of equipment that should have been inspected by the driver before their trip can result in the driver being held responsible.
The equipment failure could also implicate the trucking company.
If it can be proven that the company acted negligently by failing to ensure that the truck was properly maintained, the trucking company can be held liable. 
If possible, the victim of a trucking accident should take as many pictures of the accident as possible, especially when it comes to indications of equipment failure or driver error.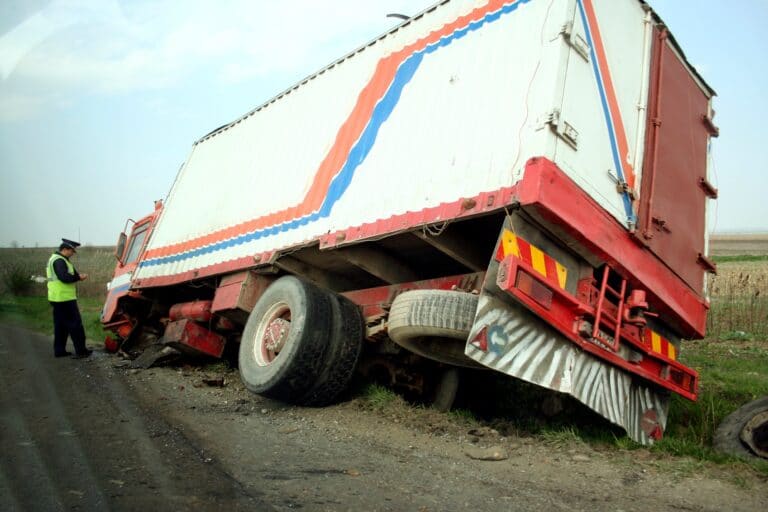 Compensation For Damages Incurred During a Truck Accident 
The law allows for a person who has been injured or has incurred property damage as a result of a trucking accident that was not their fault to be compensated.
Truck accident victims should be compensated to the point that will place them back at the position, financially and physically, that they were in before the accident. 
Determining what this means can be complicated immediately after the accident, especially if there are injuries.
The person who has been injured or had their vehicle damaged by an at-fault truck driver will have the option of recovering damages by suing the parties involved. 
Similar to car accident victims, trucking accident victims have the right to be compensated for medical care, nursing home costs, rehabilitation, domestic services, loss of earnings, and loss of earning capacity.
The truck accident victim is also entitled to damages associated with pain and suffering, inconvenience, emotional suffering, and loss of consortium or diminishment of relations with a spouse. 
Depending on where the accident took place, there could be limitations on the amount of non-economic damages that can be rewarded to the victim.
Truck Accidents Are Complex
It goes without saying that truck accidents are complicated and far more complex than other auto accidents. 
The likelihood of severe injury combined with large insurance policies, highly trained lawyers, and federal regulations often results in intense legal battles that require experienced attorneys. 
The attorneys at The Brown Firm are some of South Carolina and  Georgia's best attorneys for truck accidents.
They have represented hundreds of semi-truck accident victims, and are prepared to serve you as well. 
To get started with The Brown Firm, click the button below for a free consultation.
Ready to Talk to a Lawyer Who Has Your Back?
Our Recent Personal Injury Articles
A stolen vehicle chase with deputies left two teens in critical condition after they lost control of the vehicle.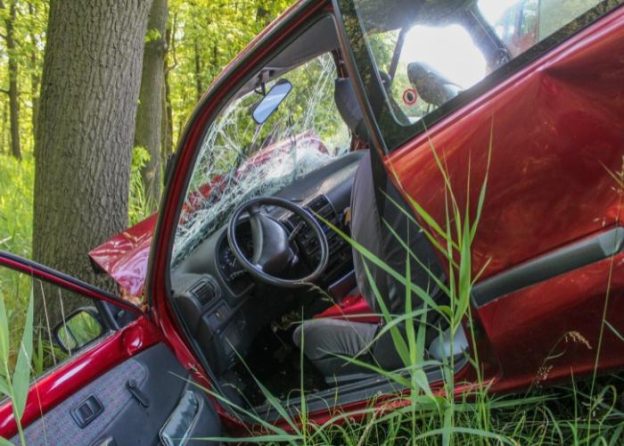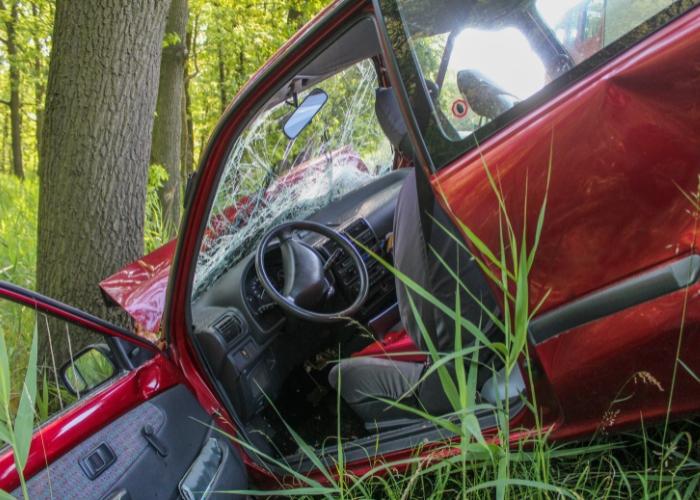 Contact The Brown Firm
Get the Answers and Compensation You Deserve
You'll notice the difference when you contact The Brown Firm! Our local dedicated attorneys want to help you recover and rebuild.
Schedule your free consultation by calling (800) 529-1441 or completing our simple online form.