How Car Accidents Affect Your Insurance Rates
A motor vehicle is an extremely stressful situation that does not stop after the accident is over. There will be many things to resolve, including medical bills, property damage, and potential legal actions to be taken.
A car insurance company makes it possible to help you pay for the damages to your car, passengers, other drivers, and yourself. However, insurance companies lose money every time they have to repair or replace your vehicle, which means that you will be charged with more money, depending on a particular situation.
Insurance providers calculate their clients' rates to help their clients while still making money from the service they provide. Depending on different factors, the amount of surcharge may be a bit higher or lower after an accident.
These factors that come into play is different depending on the insurance company, but the following are a few commonalities between each company.
I met with Harry Brown personally and he sat with me for 20 minutes at our initial consultation to explain everything. He even called after my surgery to see how I was doing. I met with him several more times after that and was kept informed about my case throughout. I highly recommend Harry Brown as an attorney.

Liability
Depending on whether your insurance policy is governed by a no-fault or an at-fault regime can have a direct and significant impact on your car insurance rates.
The most distinctive difference between at-fault and no-fault insurance policies is who pays for the injured party's damages. An at-fault insurance system is based on direct liability. The driver who caused the accident is responsible for the damages to other parties involved in the motor vehicle accident.
In no-fault insurance claims, each victim receives payment for their own medical expenses and lost wages under the applicable no-fault state law. Since your insurer would be obligated to pay for your injuries no matter who caused the accident, there's a possibility that your rates would go up.
If you weren't at fault for an accident, it might not count against you, although that also varies by company and by state. Most of the states in the U.S, including Georgia, is an at-fault state.
This means that the payment of medical expenses and vehicle damage after the accident is determined by the driver who caused it and their insurance companies.
It would be in your best interest to prove that the accident is not your fault to avoid the increase in your insurance rates. There are specific methods used to determine who is at fault in an accident.
Obtaining a police report is one of the best ways to prove fault in a car accident. A police report is a piece of essential evidence as presenting this written documentation from the authorities would prevent the insurance company from denying your claim.
This written documentation from the responding officer often contains evidence about liability, such as the opinion of the officer about how the accident took place. This would also include written statements from the parties involved, the traffic violations that took place, and citations that were given to the liable party.
Driving History
A driver's driving history is another factor that that insurance companies consider when they're setting rates. A car accident can stigmatize a person for years, but the exact length of time varies widely by state and violations associated with the crash.
Most companies will count the number of accidents you get into and how frequently they occur and hold it against you for three years when determining rates.
Insurance companies typically obtain your driving record to determine insurance rates which you can find in the Department of Motor Vehicles (DMV) website of your state. Your driving history will include any vehicle accidents, driving violations, traffic citations, and driver's license points you have.
Most of the driving violations on your record will remain for three years, while the more serious offenses such as driver's license suspensions and DUI's will be on your driving record for a minimum of ten years.
If you already have caused an accident within three years, you should expect a significant rate hike. However, it wouldn't affect your rates if you have a long history of safe driving and have been with your insurer for several years without filing a claim.
Related Post: Back Injuries and Car Wrecks
Time Between Accidents
Once you got in your first accident, your insurance company would view it as a possible indication of future behavior. A factor to be taken into consideration for the increase of an insurance policy rate is the amount of time that passed between your first and second accident.
As you grow older and maintain an excellent driving record for several years, your vehicle insurance rates will gradually decrease. However, your increased rates will remain for an extended period of time if you get in a second accident shortly after the first one.
A rate hike may not occur for older drivers who have been accident-free for decades because of their history of safe driving.
Severity of Accidents
The extent of the damages that your vehicle caused influences a policyholder's rate increase. Most insurance companies have a particular limit for the amount that they are willing to pay for the damages. A claim for a minor scratch or small dent may have little to no impact on your car insurance premium, depending on what you do following the accident.
However, your insurance rates will automatically increase once you go beyond the limit. This applies to a major collision which ended with extensive damages to your vehicle, such as a shattered windshield, broken engine parts, or completely totaled your entire car.
A major collision will cost your insurance company more money fulfilling your claim. Body injuries and property damage can also affect the measurement of severity and potential for higher rates. Your car insurance will end up with a greater increase following your accident as a consequence.
Accident Forgiveness
A rate hike for three years is a long time for a split-second slip up. Fortunately, many vehicle insurance companies recognize that accidents can happen even for the most careful of drivers and offer an accident forgiveness policy for their customers.
Accident forgiveness is a one-time get-out-of-jail-free card that protects a driver from a premium increase after an accident, no matter who was determined to be at fault. However, this incentive is only extended to drivers with an otherwise- clean driving record and applies to the first accident they've ever been in.
Some companies will try to justify the highest possible rate increase in an insurance policy to pay for as little as possible for an accident claim. After a car accident, an unfair insurance rate increase is the last thing victims of this traumatic event need to worry about.
Possessing knowledge on state laws may help you keep your rates from rising. However, not everyone is familiar with insurance companies and laws. They could easily be intimidated by an adjuster and insurance company lawyer.
An attorney like our skilled lawyers in The Brown Firm would be able to help in these situations. They have the knowledge regarding the insurance claim process and know how to challenge an adjuster's determinations, and any rates increases.
Contact our Car Accident Lawyers in Georgia at The Brown Firm today at (912) 200-9755 or visit our website at www.www.harrybrownlaw.com to learn more about our services or receive a free legal consultation.
Ready to Talk to a Lawyer Who Has Your Back?
Our Recent Personal Injury Articles
According to the Bibb County Sheriff's Office, a 57-year-old man was killed in a single-vehicle motorcycle accident on I-16.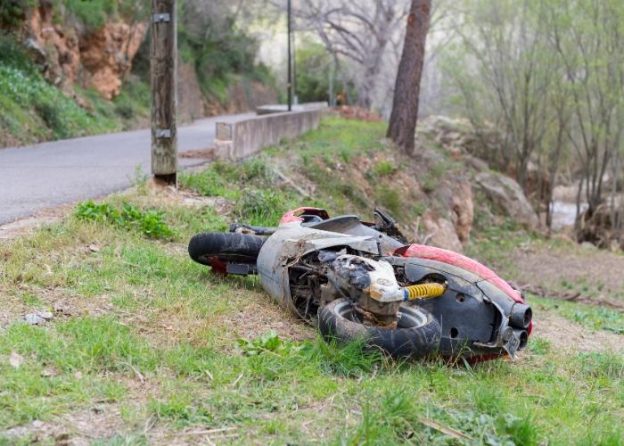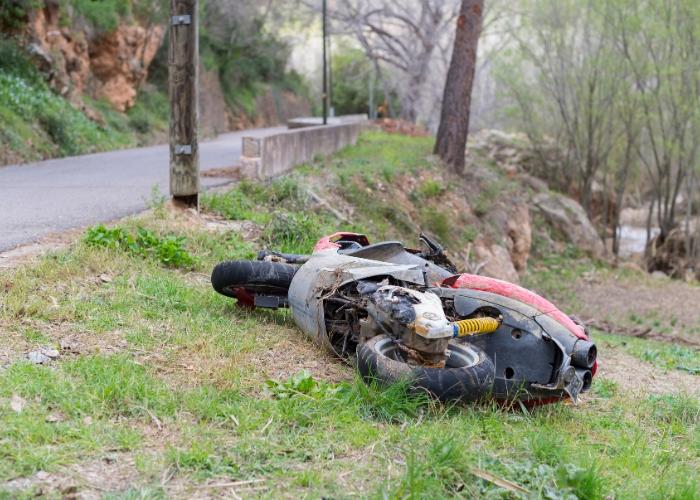 Contact The Brown Firm
Get the Answers and Compensation You Deserve
You'll notice the difference when you contact The Brown Firm! Our local dedicated attorneys want to help you recover and rebuild.
Schedule your free consultation by calling (800) 529-1441 or completing our simple online form.