Gwinnett County, GA – Police Looking for Driver Involved in Deadly I-85 Crash
Gwinnett County, GA (October 19, 2022) – The Gwinnett County police's Accident Investigation Unit is looking for the driver of a silver or white SUV that they believe was involved in a fatal accident before fleeing the scene.
Officers said a 40-year-old male from Atlanta was ejected from his Honda Accord on Interstate 85 South, just north of the Beaver Ruin exit on Oct. 18. They said his car struck the median and rolled over.
Officers believe he may have been hit by, or driving near, the SUV when it happened.
The driver of that white or silver vehicle is said to have continued driving after the incident.
Officers are still determining the true cause of the accident but are requesting the public's help in finding the unknown driver in the meantime.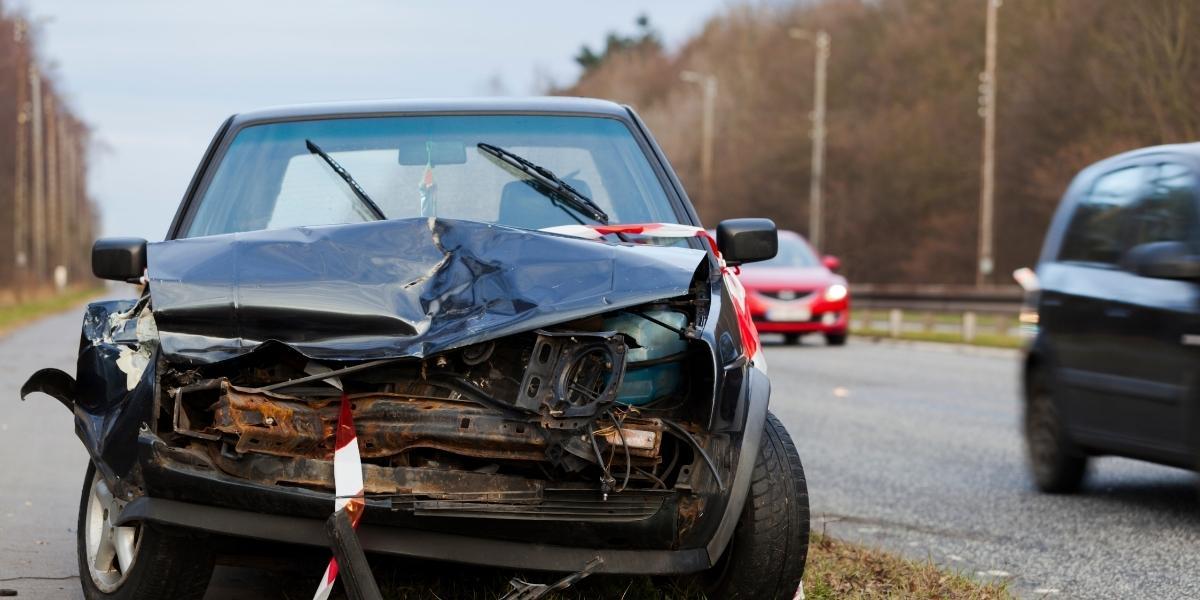 I met with Harry Brown personally and he sat with me for 20 minutes at our initial consultation to explain everything. He even called after my surgery to see how I was doing. I met with him several more times after that and was kept informed about my case throughout. I highly recommend Harry Brown as an attorney.
Fatal Car Accidents in Georgia
Every hour, car accidents occur throughout Georgia. Though many car accidents are generally minor, others cause significant harm and can be fatal to anyone involved. 
When someone close to you passes away as a result of an accident, it might leave you feeling helpless and isolated. During the difficult time of grieving the loss of a loved one, you may find yourself worrying about how you will be able to pay the mounting debts that are piling up against you. 
You are entitled to a wide range of compensation when someone else is to blame for the loss of your loved one. Although it is true that money cannot bring back the person you loved, it may help you move forward on a financial level. 
Some types of compensation you may be entitled to after losing someone in a fatal car accident include: 
Medical costs incurred before death

Loss of earning capacity
Loss of enjoyment of life
Funeral and burial expenses
Loss of companionship
The average value of the services that the deceased person could have provided
Punitive damages may be awarded if the defendant's actions are proven to be reckless
It is critical that you get in touch with a committed Gwinnett County Wrongful Death Attorney as soon as possible following the accident that took the life of a loved one so that you can be compensated as much as possible for all of your losses. 
At The Brown Firm, we have a team of Wrongful Death Lawyers who can help you after losing someone you love in a Fatal Car Accident. 
Call our office at (800) 529-1441 to schedule a free consultation. 
Note: This post was built using information obtained from third parties, such as news articles and accounts provided by third parties with first-hand knowledge. The information on this accident has not been independently verified. If you discover any inaccuracies in the details, please let us know as soon as possible. We will modify the post so that it contains accurate information. 
Disclaimer: At The Brown Firm, we are continuously working to improve the quality and safety of our state and have been devastated by the consequence of many accidents. We seek to educate people in our community about these accidents in the hopes that it would encourage them to take precautions in the future to reduce the risk of major accidents. These posts should not be interpreted in any way that suggests that a business transaction is being sought. No part of this article should ever be considered professional advice in any field, including medicine or the law. We hope that those affected by these accidents will receive a rapid recovery.
Ready to Talk to a Lawyer Who Has Your Back?
Contact The Brown Firm
Get the Answers and Compensation You Deserve
You'll notice the difference when you contact The Brown Firm! Our local dedicated attorneys want to help you recover and rebuild.
Schedule your free consultation by calling (800) 529-1441 or completing our simple online form.