How to File a Slip and Fall Claim
Every year millions of Americans are hospitalized as the result of slip and fall accidents—more than 6.8 million in 2020 alone, according to the National Safety Council. And because those are just the reported cases (where victims sought medical treatment), the actual number of injuries is likely much higher. 
In some cases, a fall might be your fault, such as if you happen to be walking and texting and fail to notice a clearly marked step. At other times, however, your fall could be the result of someone else's negligence—like if a poorly maintained step breaks or a wet floor isn't properly indicated.  
You shouldn't be held responsible for the ensuing medical bills when a slip and fall accident isn't your fault. For that reason, it's important to know the right steps to take if you need to file a claim for an accident like this. 
If you are in this situation, you may find hiring an experienced personal injury attorney early in the process to be quite beneficial, especially if you don't already know how to file a slip and fall claim. Of course, as you will see, there are a couple more to-dos you need to check off your list before getting to that point. 
I met with Harry Brown personally and he sat with me for 20 minutes at our initial consultation to explain everything. He even called after my surgery to see how I was doing. I met with him several more times after that and was kept informed about my case throughout. I highly recommend Harry Brown as an attorney.
What to Do After a Slip and Fall Accident
Immediately after your fall, you will likely be in a state of shock from the accident. It may take a moment or two before you regain your bearings and realize what occurred.  
There also could be a good deal of physical pain—especially if you were injured during the accident—and this makes it even more challenging to determine what your next steps should be. After all, it's difficult to make intelligent decisions when you are disoriented. 
Since you have a lot going on physically, mentally, and emotionally after an accident like this, it's helpful to know what to do after a slip and fall accident ahead of time. This will eliminate guesswork and you'll be better prepared to act if it happens to you or a loved one. 
With that in mind, here are five steps you should take following a slip and fall injury: 
1. Look Around
The best, and sometimes only, time to figure out why you fell is immediately after your slip and fall accident. Take a moment and look around you. See if there is anything obvious that was the cause of your fall. Try to determine if anything could have been done—either by yourself or another liable party—that would have prevented your fall from happening in the first place. 
In the event you are responsible for the accident, you probably will not want to attempt to file a slip and fall claim.  
Some examples of questions you need to ask yourself as soon as you've gotten your bearings after the fall are: 
Why did I fall? 

 

Was there something in my way that shouldn't have been? 

 

Was there a liquid on the floor? 

 

Was the space too crowded?

 
2. Document Everything
Once you've looked around to figure out what happened, you need to document everything you find. Collect contact information—names, addresses, phone numbers, and email addresses—for all potential witnesses. If you decide to pursue a slip and fall claim, witness statements will help prove your case. 
Along with collecting witness information, take pictures of the exact location of the fall (as soon as you can after the fall). Photograph any stairs, icy patches, liquids, obstructions, or any other conditions that could have contributed to your fall. 
Make a note of what you were doing right before the accident, the way you fell, and any other details, including the time and date. It's also a good idea to place the shoes and clothing you were wearing in storage. Or at least take photos of them because they could be essential pieces of evidence.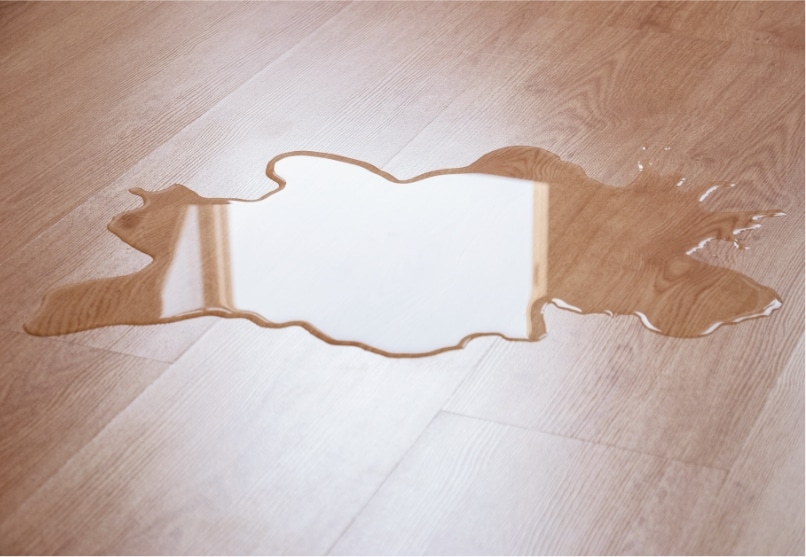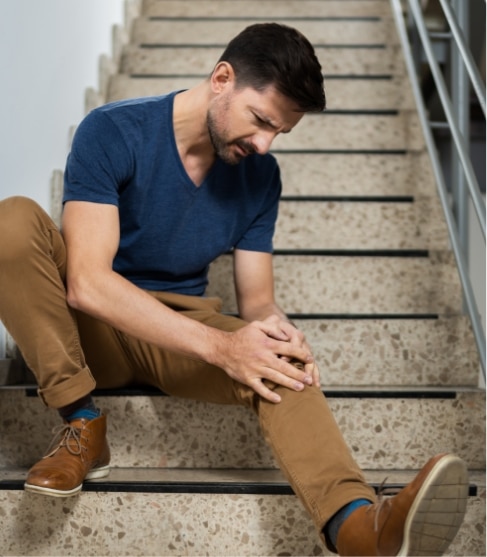 3. Report Your Accident to the Proper Authorities
Once you've inspected the scene and documented as much as you can, you need to report your accident to the proper authorities. Before doing so, take a moment to think about if there was anything you could have or should have done differently to prevent the fall, or if it was completely avoidable. 
If you were responsible for the accident or had been trespassing on private property when it happened, you probably won't have a leg to stand on in submitting a slip and fall claim. But if you are positive the accident wasn't your fault, and you had a right to be where you were, the owner of the property will have to fill out an accident report. 
In most cases, property owners aren't eager to do that, so it's a good idea to contact the police to report the incident, along with filing a complaint against the owner. 
4. Seek Proper Medical Attention
As with all personal injury cases, it is important to see a medical professional as soon after the accident occurs as possible. If you are going to choose to seek compensation from the accident, you will need proper documentation of your injuries. The longer you wait to do this, the easier it will be for the insurance company to argue that your injuries were unrelated to the accident or that you're exaggerating them. 
Along with a diagnosis from your medical provider, make sure you keep receipts for any treatment you receive for the injuries you sustained. This can include receipts for services and devices like x-rays, braces, and casts. It is also important to have documentation from your medical provider if you are going to miss time at work or there will be long-term repercussions from any related injuries. 
5. Contact a Personal Injury Attorney Near You
You may notice that there is no "contact the insurance company" step before this one. The key reason for that is because many slip and fall accidents are difficult to prove. Along with needing proper documentation of the accident, your injuries, and all medical treatment received, you also need to prove that the property owner failed in their responsibility to uphold their duty of care to you and was at fault. 
If you speak to the insurance company first, they may take whatever you say out of context or twist your words completely. They could possibly even claim you said something you never actually said.  
Remember, insurance companies are in business to make money, and every dollar they pay to you is a loss for them. So, they will do everything they can to keep from paying you what you deserve. 
And that's why you should work with an experienced personal injury attorney.  
Ready to Talk to a Lawyer Who Has Your Back?
How an Attorney Can Help You File Your Claim
Once you've gone through those five steps, you are ready to file your slip and fall claim. Now, you're certainly free to try doing it on your own, of course. The benefits of having an experienced personal injury lawyer on your side, though, is something worth considering strongly. 
As we've noted, issues can arise when you try working with an insurance company on your own. When you hire legal representation, your lawyer handles the communication and negotiations with the defendant and insurer on your behalf. That is important, because an attorney knows when to offer information, which information to provide, and when they should keep quiet. 
Even when you have an accident report, police report, and all medical records and receipts, it is still the goal of an insurance company to pay out as little as possible. Your attorney will have years of experience handling slip and fall cases, and they will know exactly what needs to be done to get you the compensation you deserve. 
RELATED: Justice for Slip and Fall Victim With Pre-Existing Condition: Ciarra's Story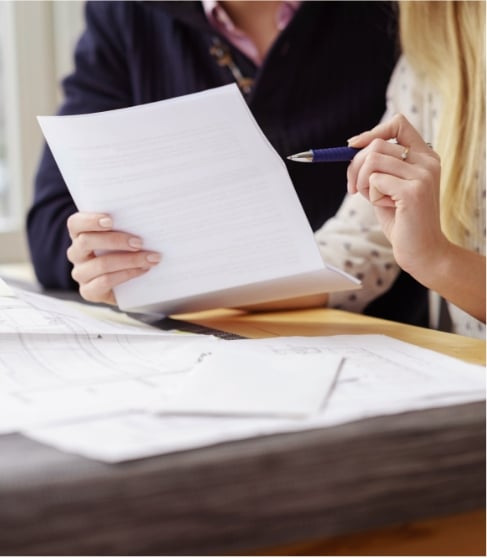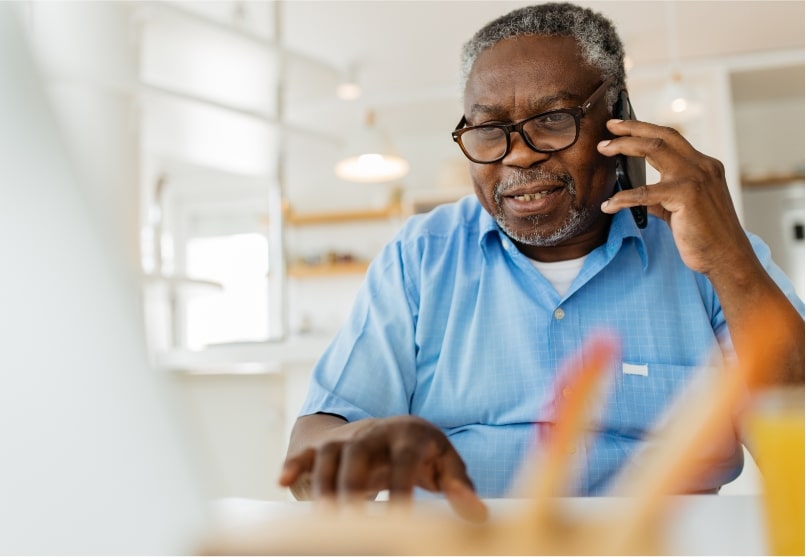 Contact The Brown Firm for a Free Consultation Today
Slip and fall accidents can happen anywhere, and most of the time, they occur due to another person's negligence. There is a safety level that must be maintained by the owners of public buildings, homes, parking lots, and walkways. If you were injured in a slip and fall accident, the negligent property owner might be held financially liable for your injury. 
If you've been injured in a slip and fall accident and you need the expertise of an experienced personal injury attorney, contact the office of The Brown Firm. We have years of expertise and experience helping people just like you, and we are prepared to help you today. 
You can schedule a consultation today by calling our law firm at (800) 529-1441. You can also complete our convenient and simple online contact form and a member of our team will follow up with you to schedule within 24 hours. 
Resources 
National Safety Council. Deaths by Demographics: Top 10 Preventable Injuries. Retrieved from https://injuryfacts.nsc.org/all-injuries/deaths-by-demographics/top-10-preventable-injuries/  
The content provided here is for informational purposes only and should not be construed as legal advice on any subject. 
Our Recent Personal Injury Articles
Medical malpractice cases can be complicated, including the deadline of the statute of limitations. Learn the complexities and how an attorney can help.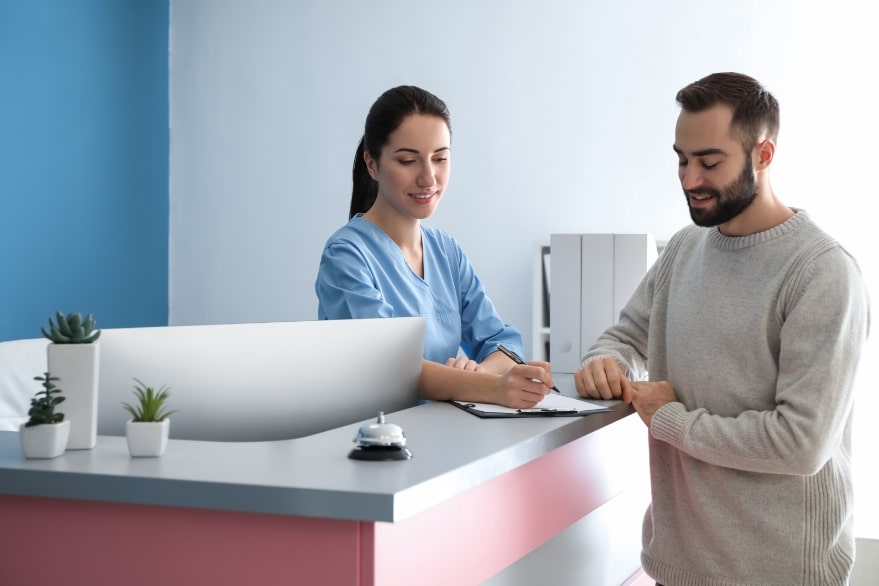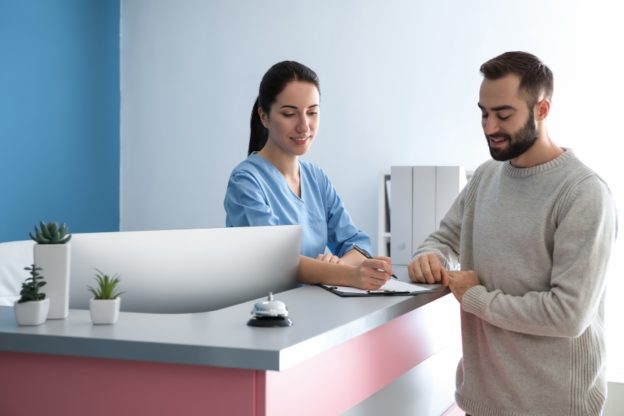 Contact The Brown Firm
Get the Answers and Compensation You Deserve
You'll notice the difference when you contact The Brown Firm! Our local dedicated attorneys want to help you recover and rebuild. We serve all of Georgia and South Carolina from four conveniently located offices in Savannah, Atlanta, Athens, and Okatie.
Schedule your free consultation by calling (912) 324-2498 or completing our simple online form.