Frequently Asked Questions About Truck Accidents
Common Truck Accident FAQs
Most of us see semi-trucks, tractor-trailers, and many other commercial trucks every time we're on the roadways. But when is the last time we considered how dangerous they could be?
Trucking accidents are different from car accidents in several ways.
The main difference is in the trucks' sheer size and the severity of the damages and injuries that occur when a truck and an automobile collide.
Many truck accidents result in fatalities. If you're ever in an accident with a large truck, there's a good chance you will suffer severe injuries.
If you've recently been injured in a commercial truck accident that was no fault of your own, you probably have many questions running through your head. In the article below, we will go over some of the questions our Semi-Truck Accident Lawyers are asked most often in our office.
I met with Harry Brown personally and he sat with me for 20 minutes at our initial consultation to explain everything. He even called after my surgery to see how I was doing. I met with him several more times after that and was kept informed about my case throughout. I highly recommend Harry Brown as an attorney.
What To Do If You're Involved In A Truck Accident
The first thing you need to do after a commercial vehicle accident is to seek medical attention. Even if you don't feel injured, it is still in your best interest to get checked out by a medical provider to make sure everything is okay. Many accident injuries are hidden and don't show symptoms immediately, and insurance companies are more likely to deny injury claims if you wait to receive treatment.
If you don't need emergency medical attention at the truck accident scene, you should do a few things. First, you should call the police right away. If you believe the truck driver was at fault for the accident, a police report can help back up your claim. The police officer who responds to the scene will do their own investigation, but you should still take as many pictures as possible of the accident scene.
You should take pictures of the vehicles, people, road conditions, and everything else that could help prove liability before the evidence disappears.
If there were any witnesses to your accident, you should get their contact information. An independent witness can prove invaluable for your case, especially if the insurance companies try to assign liability to you.
After your trucking accident, there's a good chance the trucking company's insurance company will contact you. They will want a recorded statement from you but do not give them one until you have received legal advice from an experienced truck accident attorney.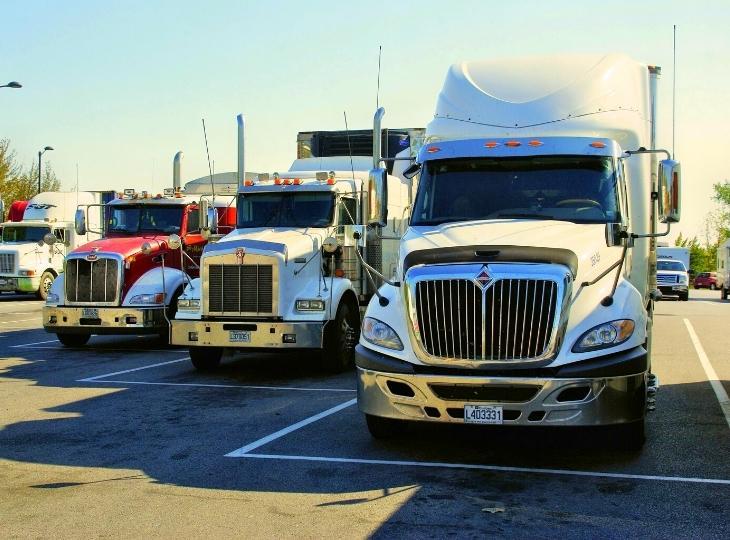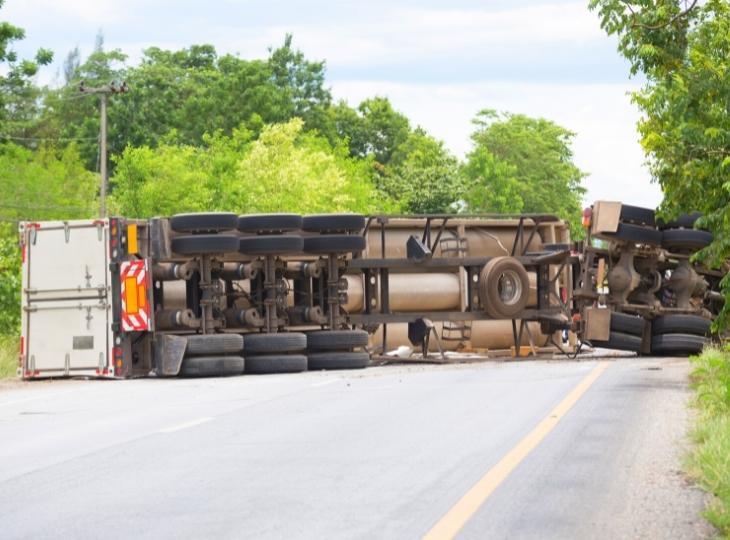 Why Are Truck Accidents Worse Than Motor Vehicle Accidents?
Commercial trucks are significantly bigger and carry heavier loads, sometimes hazardous materials, than passenger vehicles.
Truck drivers need much more room to maneuver and more room to stop than smaller vehicles. And Passenger vehicles don't have the protection to shield them from an impact with a big truck, increasing the damage caused to those vehicles during a truck crash.
Truck accidents also make it much harder for first responders to navigate the roads, leaving victims trapped in their vehicles much longer.
What Is My Truck Accident Case Worth?
No two truck accidents are ever alike, so there is no standard amount for truck accident lawsuits that can be quoted.
Several factors have to be considered when determining the value of a truck accident case. Things like who was at fault, medical expenses, lost wages, pain and suffering, and other miscellaneous expenses related to the accident could be included in your settlement.
Your truck accident lawsuit should cover things like:
Medical treatment
Pain and suffering
The costs to repair your vehicle and other property damages
Treating injuries not covered by your insurance
Lost wages
Loss of the ability to generate income
Loss of consortium
Since these factors will differ in each case, there are no accurate "average" settlement amounts for semi-truck accident lawsuits. Settlement amounts will vary widely and depend heavily on your physical and emotional injuries and how much you've been harmed financially. A personal injury lawyer will help you determine what your case is worth.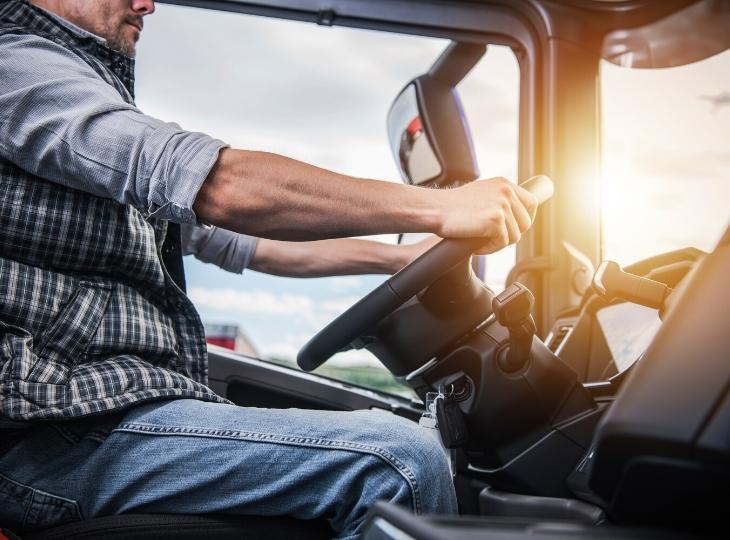 What Are The Common Causes of Truck Accidents
According to the National Highway Traffic Safety Administration, large trucks are responsible for 55% of all car accidents on U.S. roadways and 44% of two-vehicle crashes between trucks and other motor vehicles. Driver errors were responsible for 87% of those accidents.
Some of the main driver errors include:
Speeding
Driver exhaustion (falling asleep behind the wheel)
Driving distracted
Panic
Poor directional control
Defective parts
Poor maintenance
Vehicle malfunctions
Brake problems were listed as the most common risk factor in commercial truck accidents. There were also environmental factors like rain and snow that caused many wrecks.
If a Truck Crash Kills the Occupant of Another Vehicle, Can the Deceased Victim's Family Members Be Compensated for Their Loss?
Wrongful death lawsuits are filed on behalf of the surviving relatives of someone killed in a motor vehicle accident. If you believe that a person died due to the fault of another party, it is possible to file a claim for compensation against the negligent truck driver or the trucking company for the deadly accident.
The spouse of the deceased, the parents of the deceased (if the deceased was not married), or the estate representatives can seek compensation for intangible losses like loss of companionship and care. They may also claim financial losses like benefits and lost wages the victim may have earned if they were still alive.
Estate claims seek accident damages like medical expenses for treatment of the victim's injuries or illnesses before death, funeral and burial costs, pain and suffering the deceased suffered before they passed. 
A wrongful death claim must include proof of negligence and causation. Negligence requires showing that the defendant owed a duty of care to the plaintiff, breached that duty, and that the breach was a contributory factor of the injury. Causation requires proving that the harm suffered by the victim resulted from the defendant's actions.
Do Blind Spots Make Trucks More Dangerous?
Trucks are big and heavy, making them difficult to maneuver around tight spaces. This often leads to commercial trucking accidents where drivers lose control of the vehicle.
Blind spots are areas along the sides of trucks that cannot be seen by drivers due to obstructions. These blind spots can lead to traffic accidents because they force drivers to take risks while navigating roads.
Drivers should avoid driving near the sides of trucks if possible. If you must travel next to a truck, do your best to pass it and pay very close attention in case the truck tries to change lanes. A good rule of thumb is if you cannot see a commercial truck driver in their side mirror, they cannot see you.
How Do I Receive Financial Compensation For Damages In Tractor-Trailer Accidents?
To receive maximum compensation for your damages after a crash with a commercial truck, the law firm that represents you will have to prove that the truck driver failed to use due care in the operation of the truck. Or, they have to prove that the trucking company failed to follow required federal and state safety regulations.
In most cases where a severe injury has occurred, you can make a truck accident claim to be reimbursed for medical bills, lost wages, permanent injury, pain and suffering, and loss of consortium. In fatal crashes, you might be able to bring a wrongful death claim for the loss of the victim's income and companionship.
You should never try to do this on your own and should always enlist the help of a personal injury attorney to take legal action.
Ready to Talk to a Lawyer Who Has Your Back?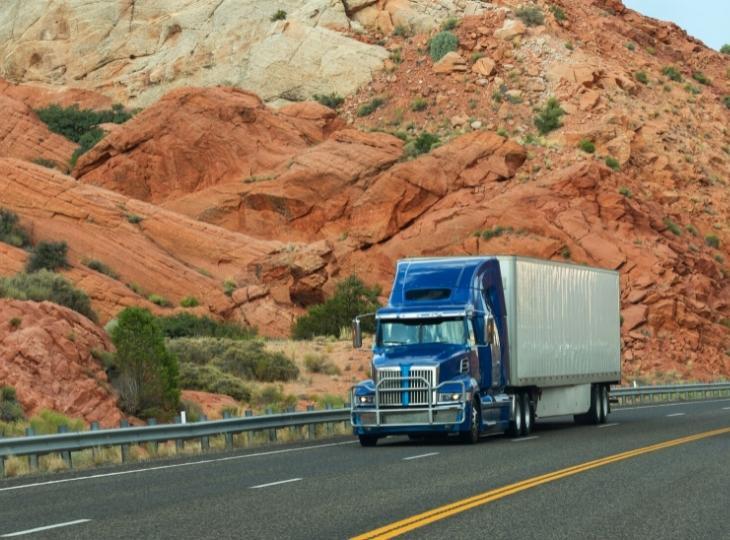 Should You Accept The First Settlement Offer From The Truck Driver's Insurance Company?
When negotiating a personal injury claim, most insurance companies will offer the least amount possible for your claim. Most of the time, the insurance company will offer a low initial settlement to see if you will take the money, especially if you don't have representation.
This first offer typically won't cover your medical expenses, pain and suffering, or lost wages. Working with an experienced team of attorneys will ensure you get the compensation needed to make a complete financial recovery and move on with your life.
How Can a Truck Accident Lawyer Help?
Truck accident victims should always speak with an attorney. A lawyer familiar with truck accident law will answer these common questions and help you understand your case's legal concepts, like negligence and liability.
The statute of limitations after a truck accident is generally two years, but you shouldn't hesitate to contact a lawyer. Cases that are opened soon after the accident have a much better chance of being awarded compensation.
Your personal injury attorney will review your case and formulate a strategy to help you get the money you deserve. They will also obtain your medical records, insurance transactions, police report, and all other documents and evidence needed for your case.
And if you're worried about the cost, don't be. Truck accident lawyers work on a contingency fee basis, so you only pay if they win your claim.
The Brown Firm has been representing accident victims just like you for years. Schedule your free consultation with an experienced attorney today.
Our Recent Personal Injury Articles
A stolen vehicle chase with deputies left two teens in critical condition after they lost control of the vehicle.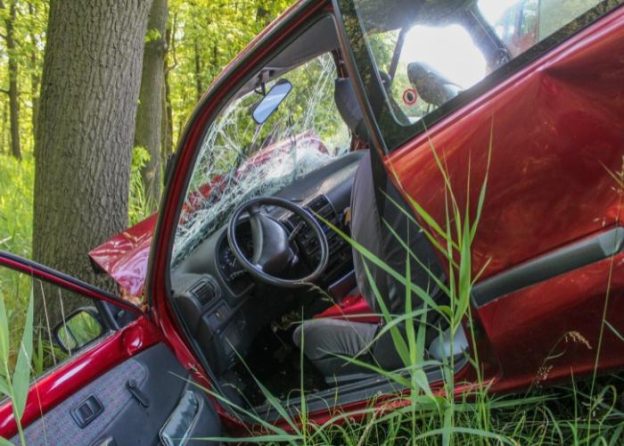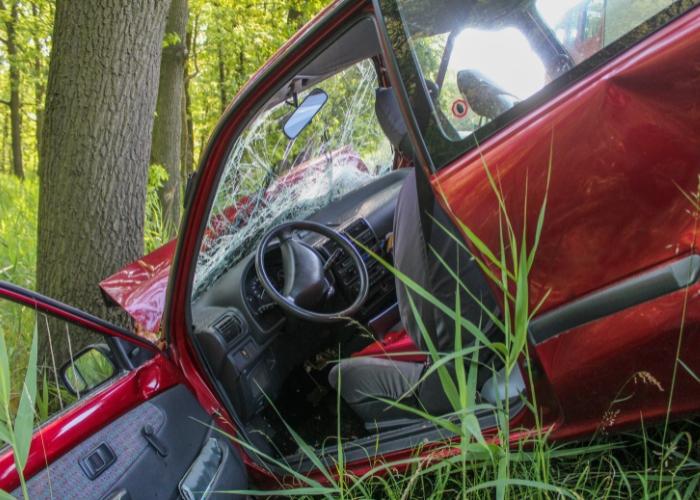 Contact The Brown Firm
Get the Answers and Compensation You Deserve
You'll notice the difference when you contact The Brown Firm! Our local dedicated attorneys want to help you recover and rebuild. We serve all of Georgia and South Carolina from four conveniently located offices.
Schedule your free consultation by calling (912) 324-2498 or completing our simple online form.