Frequently Asked Medical Malpractice Questions
Best Georgia Medical Malpractice Attorney
When you place your trust in the hands of a medical professional, it can be devastating to learn that something has gone wrong. A mistake on behalf of a negligent medical doctor can lead to life-long injury, which is one of the many reasons why victims of medical malpractice deserve justice.
If you or someone you know has fallen victim to Medical Negligence or Malpractice, you may be eligible to file a personal injury claim against the negligent health care professional. 
The complex legal rules of medical malpractice cases almost require you to hire an experienced medical negligence attorney.
Here are some of the most common questions regarding Medical Malpractice cases in Georgia:
I met with Harry Brown personally and he sat with me for 20 minutes at our initial consultation to explain everything. He even called after my surgery to see how I was doing. I met with him several more times after that and was kept informed about my case throughout. I highly recommend Harry Brown as an attorney.
What Is Medical Malpractice?
Medical malpractice occurs when a medical professional fails to provide adequate medical care to a patient. Their actions may involve negligence, incompetence, error, or even intentional wrongdoing.
The legal system defines medical negligence as failing to use the applicable standard of care under the circumstances. An injury must derive from medical negligence to be classified as medical malpractice.
Evidence used to prove negligence could include your medical bills, medical records, and expert testimony.
To establish liability for medical malpractice, a plaintiff must prove these four elements:
Duty: Reasonable care owed to a patient.
Dereliction: Breach of the standard of care.
Direct Cause: The breach caused the patient's injury.
Damages: Economic and non-economic damages suffered by the victim because of the injury. 
A person who suffers harm because of another's negligence has a right to sue that other party in court. A successful medical malpractice lawsuit will result in maximum compensation for the injuries suffered.
A medical malpractice lawyer can help determine if you have an acceptable medical malpractice claim.
If I Signed a Medical Consent Form, Have I Waived My Rights?
It is still possible to recover damages even if you signed a medical consent form.
You do not waive your rights to file a medical malpractice claim just because you signed a contract. You may have a claim as long as you can establish that the medical doctor deviated from the standard of care and it caused your injury or illness.
Is Medical Malpractice Common?
Medical mistakes leave thousands of people injured or dead every year.
However, many medical malpractice cases go unrecognized and unreported, leaving a small amount to seek the compensation they deserve through a lawsuit.
The most common types of malpractice include:
Failure to diagnose a disease or medical condition
Faulty medical equipment
Improper medical treatment
Negligent treatment
Failure to inform the patient of risks associated with a treatment
Medication errors
Botched surgical procedures
Anesthesia errors
What Should I Do if I Suspect Medical Malpractice?
It is critical not to accuse the health care provider immediately. If you suspect medical malpractice, contact a medical malpractice attorney immediately. The sooner you get the ball rolling, the better your chance of recovering monetary damages.
The first step in filing a claim against a hospital or a hospital employee is to file a complaint with the state board of medicine. Doctors must be licensed by the state to practice medicine. Once the board has investigated your complaint, it may issue a letter stating whether the doctor's license should be revoked or suspended.
If you decide to pursue legal action, you may need to hire a medical malpractice attorney to represent you.
Medical malpractice attorneys can assist in determining whether you have a case and negotiate a malpractice settlement with the doctor or hospital.
What Is Informed Consent in Healthcare?
Informed consent means that patients must be given enough information to know exactly what will happen before they agree to a medical procedure. Your medical provider must follow this process because it ensures that you understand everything that could go wrong before you can give your full consent.
The doctor should explain the purpose of the procedure, everything involved in the process, the risks and benefits, and everything else that can affect the patient. The patient then has an opportunity to ask questions and express concerns. If the person agrees to the procedure, they give their consent.
Who Can Be Liable for Medical Malpractice?
Doctors aren't the only ones who may be on the hook for negligent care.
Any licensed medical expert in the medical community can be found guilty of medical malpractice, including:
Doctors
Nurse Practitioners
Medical Assistants
Dentists
Hospital Staff
Surgeons
Anesthesiologists
The Hospital
Medical Equipment
All doctors and all hospitals have medical malpractice insurance to compensate people they hurt if there is a medical error. Because medical malpractice law is very complex, the best way to know if you have a case is by talking to an experienced medical malpractice lawyer.
What Are Damages in a Medical Malpractice Case?
Damages in a medical malpractice case include economic and non-economic damages. Punitive damages may also be awarded.
You may receive compensatory damages for pain and suffering, emotional duress, loss of wages, loss of enjoyment, medical expenses, and future treatment costs.
A plaintiff must prove negligence before they can receive damages. The financial amount you receive will depend on the severity of the injury and whether complications arose.
What Is the Statute of Limitations for Medical Malpractice?
The statute of limitations for medical malpractice cases varies depending upon the state. In Georgia, the law states that you must file within two years of the injury or death.
This period may be extended if you were not aware of your injury at the time it occurred. Certain types of injuries may give rise to additional time limits.
If you do not file suit within the applicable time limit, you may not be able to file a claim for negligence.
What if I Cannot Afford a Medical Malpractice Attorney?
At The Brown Firm, we work on a contingency fee basis. This means we do not charge you any up-front fees, and we only get paid when you receive a malpractice settlement. If no money is recovered, you are not responsible for repaying any costs for the developing case.
We all rely on doctors to make us well, so when their actions worsen our condition or further injury, they should be held fully liable for the damages they inflicted. Our experienced lawyers represent people injured due to any type of doctor error. 
We have many years of experience handling similar cases and will ensure you get the settlement you deserve. And since Harry Brown has a medical background, he is uniquely positioned to handle these cases.
To speak with one of our lawyers directly, call (800) 529-1441 to schedule a free consultation to see how we can best assist you and answer any legal questions about your Georgia Medical Malpractice case.
Ready to Talk to a Lawyer Who Has Your Back?
Our Recent Personal Injury Articles
A stolen vehicle chase with deputies left two teens in critical condition after they lost control of the vehicle.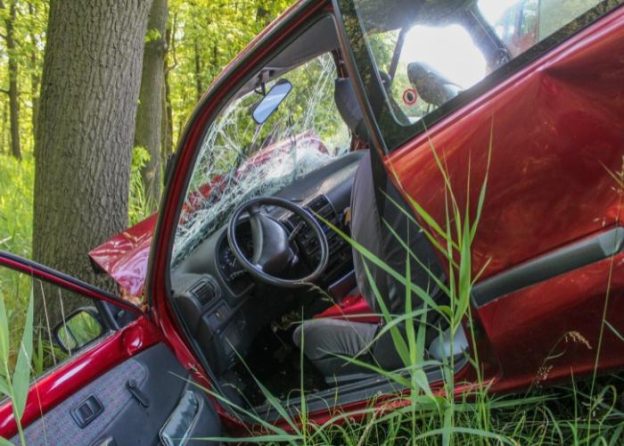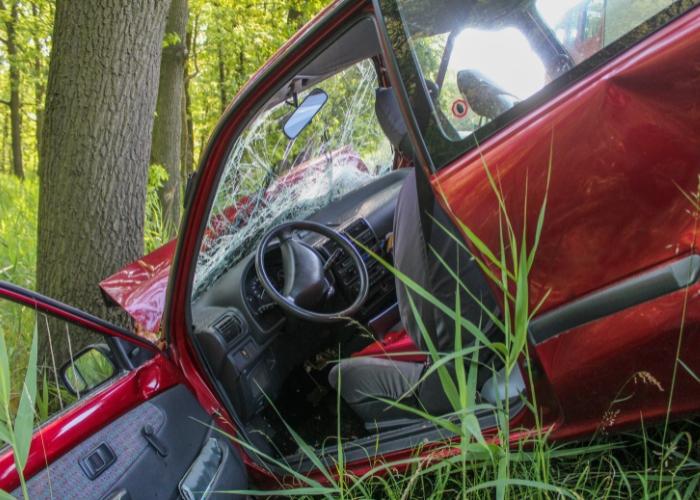 Contact The Brown Firm
Get the Answers and Compensation You Deserve
You'll notice the difference when you contact The Brown Firm! Our local dedicated attorneys want to help you recover and rebuild.
Schedule your free consultation by calling (800) 529-1441 or completing our simple online form.