Dekalb County, GA – One Dead and Two Seriously Injured in Pedestrian Accident
Dekalb County, GA (November 20, 2022) – Early on Sunday morning, a collision on Interstate 20 claimed the life of a 21-year-old man and left two women with life-threatening injuries, according to the DeKalb County Police Department.
Police said officers received a report that several people were standing outside of their vehicles when they were struck by another vehicle.
The body of the 21-year-old was discovered by responding officers at approximately 2:12 a.m. on the eastbound side of Interstate 20 close to the Turner Hill Road exit, according to the police. A woman in her 20s and another woman in her 40s were both taken to the hospital by first responders with injuries described as "serious to critical."
During the time that police were investigating the crash, the interstate was closed in both directions. Traffic investigators from DeKalb County and HERO units from the Georgia State Patrol responded to the incident.
The police have not provided an explanation as to what they believe caused the accident.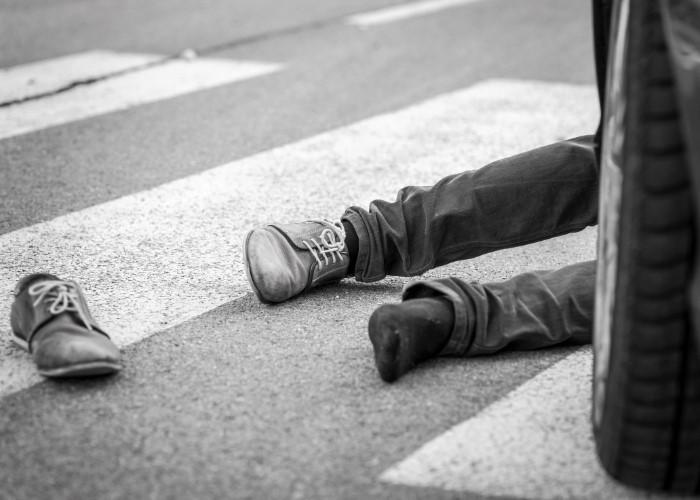 I met with Harry Brown personally and he sat with me for 20 minutes at our initial consultation to explain everything. He even called after my surgery to see how I was doing. I met with him several more times after that and was kept informed about my case throughout. I highly recommend Harry Brown as an attorney.
Pedestrian Accidents in Georgia
Accidents involving pedestrians pose a significant danger. Pedestrian accidents are typically more serious than other types of accidents because a car can cause significant damage to an unprotected person, even when moving slowly. Almost all pedestrian accidents result in injuries, and many of them lead to Wrongful Death.
Accidents involving pedestrians are treated the same way that motor vehicle collisions are treated. Victims of accidents and their family members have the legal right to seek compensation for any losses that were suffered as a result of the accident.
Even though pedestrians usually have the right of way, they can sometimes be held responsible for an accident. Pedestrians who cross the street illegally, unexpectedly, and without warning may be partially or entirely at fault for the collision, even if they suffered severe injuries as a result.
If it is determined that the pedestrian caused the accident, the driver of the car may be entitled to compensation for the expenses incurred, such as the cost of repairing the car. It is usually determined that the driver of the vehicle was at least partially responsible for the pedestrian accident. This is because drivers have a responsibility to be aware of pedestrians and yield to them when necessary.
If you or a loved one were involved in any type of pedestrian accident, whether you were the pedestrian or the driver, contact a reputable Personal Injury Lawyer as soon as possible to discuss your legal options.
We have a team of experienced Pedestrian Accident Attorneys at The Brown Firm with a proven track record in their respective fields. When you contact our firm, we immediately schedule a free consultation with one of our attorneys to learn more about your case and determine how we can assist you in recovering your losses.
If you or a loved one has been harmed as a result of another person's careless actions, call us at (800) 529-1441 to schedule a free consultation with one of our experienced attorneys.
Note: This post was built using information obtained from third parties, such as news articles and accounts provided by third parties with first-hand knowledge. The information on this accident has not been independently verified. If you discover any inaccuracies in the details, please let us know as soon as possible. We will modify the post so that it contains accurate information. 
Disclaimer: At The Brown Firm, we are continuously working to improve the quality and safety of our state and have been devastated by the consequence of many accidents. We seek to educate people in our community about these accidents in the hopes that it would encourage them to take precautions in the future to reduce the risk of major accidents. These posts should not be interpreted in any way that suggests that a business transaction is being sought. No part of this article should ever be considered professional advice in any field, including medicine or the law. We hope that those affected by these accidents will receive a rapid recovery.
Ready to Talk to a Lawyer Who Has Your Back?
Contact The Brown Firm
Get the Answers and Compensation You Deserve
You'll notice the difference when you contact The Brown Firm! Our local dedicated attorneys want to help you recover and rebuild.
Schedule your free consultation by calling (800) 529-1441 or completing our simple online form.