Comprehending Nursing Home Abuse
No one wishes for abuse.
Everyone desires safety, happiness, and contentment in life. But there are times when things go the opposite direction.
It is these destructive things which make someone suffer from maltreatment.
A lot of elders living in nursing homes experience abuse. It can be quite challenging to detect elderly abuse, especially when everything involved takes place at a residential care facility.
For reported cases of elderly maltreatment, about 5 of them go unreported. This is because victims tend to be too weak or scared to look for help.
There are various factors that lead to and define, elder abuse.
I met with Harry Brown personally and he sat with me for 20 minutes at our initial consultation to explain everything. He even called after my surgery to see how I was doing. I met with him several more times after that and was kept informed about my case throughout. I highly recommend Harry Brown as an attorney.
The Involvement of the Abuse
Despite the absolute necessity for anti-elder-abuse laws, some nursing homes still exist that don't quite meet the anticipated standard.
Here are things you need to know in seeing the involvement of abuse in a nursing home where a lot may suffer:
1. Neglect
Neglect might be unintentional, but it without a doubt falls under the category of abuse.
Patients need proper care here such as food, water, clothing, and personal hygiene. Medical conditions often worsen when the patient is neglected.
These include skin infections, bed sores, dehydration, and even malnutrition.
2. Physical Abuse
Physical abuse is incredibly harmful to the overall well-being of elders.
Physical abuse includes actions such as intentionally hitting, punching, or kicking someone. This is not the extent of, however. It can also tie into neglect, like lack of physical care and treatment or the overuse of restraints.
3. Sexual Abuse
Sexual abuse is the unwanted sexual exploitation or attention. It includes how sexual attention is given to the patient who is powerless to say his or her wishes.
Usually, victims of sexual abuse are those who are suffering from dementia. They are specifically targeted because their disorder makes it hard for them to remember experiences.
4. Financial Exploitation
Financial exploitation occurs when the caregiver takes advantage in accessing the patient's financial matters.
This also occurs when the person steals or compromises the patient's financial status. With this, suspects are targeted for direct theft from banking accounts of the victim.
This also is seen with the suspect supplying credit by writing the name of the patient.
Even less criminally intended actions can fall under financial exploitation. For example, if a caregiver takes a client shopping and uses the client's allotted money, yet uses their own rewards card to garner benefits, that is still financial exploitation.
5. Psychological Abuse
Although this is difficult to be identified, still, there are ways to know if a nursing home is psychologically abusing an elderly or not. This commonly includes yelling, humiliating, disgracing, and criticizing a patient.
Patients who are psychologically abused in the nursing home typically have abnormal behavior.
6. Resident to Resident Abuse
This kind of abuse happens when one resident is permitted to abuse another. This can be physical, sexual, and even psychological.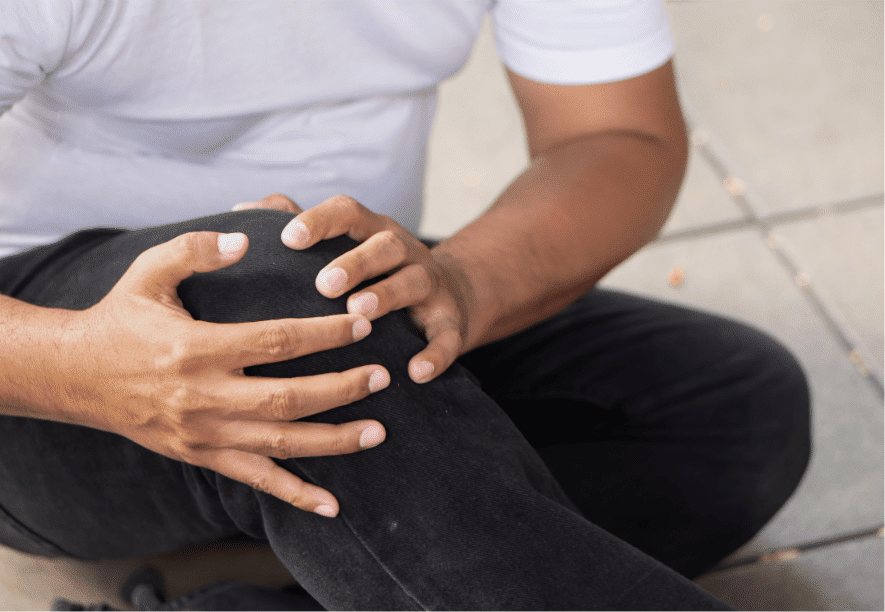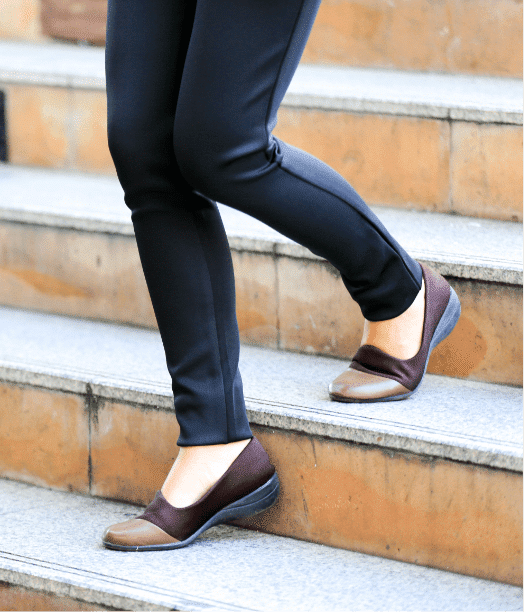 Signs of Nursing Home Abuse
It is regrettable that elderly abuse is so prevalent. There are visible ways to see if a patient is being ill-treated in the nursing home.
Let's revisit the types of nursing home abuse and identify some of the signs associated with each.
Neglect
The caregiver who is not providing the necessary care is considered neglect. Whether intentional or not, neglect is still cruelty.
Signs included are:
Bed Sores
Skin Rashes
Weight loss
Inconsistent sleep
Poor hygiene
Emotionally detached
Unattended injuries
Untreated infections
Loss of appetite
Unhygienic living conditions
Absence of medical aids
Physical Abuse
This abuse happens when the patient is injured or impaired intentionally. It includes striking or restraining the patient inappropriately which brings these following signs: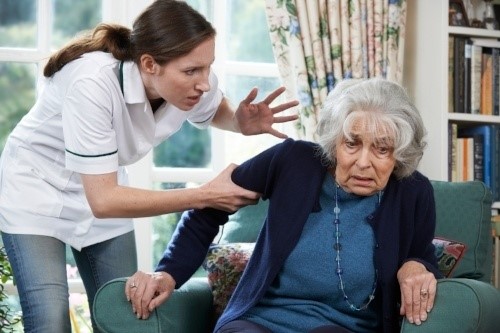 Depression
Withdrawal
Burn marks
Hair loss
Soiled clothing
Mucky bedding
Fearfulness of caregivers
Unexplained anxiety
Unsanitary environment
Mysterious injuries
Untreated wounds
Poor skin condition
Dehydration and malnutrition
Bruising, punctures, and lacerations
Hesitation to talk openly
Injuries in areas covered by clothing
Sprains and broken bones
Sexual Abuse
Sexual abuse refers to sexual contact towards the victim that is non-consensual. It includes nudity, uninvited touching, and rape.
Signs include:
Torn undergarments
Overly aggressive behavior
Unexplained bleeding from the private part
Difficulty walking or sitting
Unexplained genital infections
Unfitting interactions between the culprit and the victim 
Financial Abuse
A lot of nursing home caregivers have used the elderly for the manipulation of their real property and bank accounts.
Signs include:
Missing possessions
Feeling of guilt
Unpaid bills and notices
Numerous revisions to estate plans
Suspicious signatures on the account
Signed legal documents which the victim cannot explain
New names added to the account
Confusion about financial arrangements
Transfer or withdrawals which the victim cannot explain
Psychological Abuse
This is the intentional infliction of pain, distress, and agony either a verbal or non-verbal conduct.
Signs of this abuse include:
Depression
Sleeping problems
Confusion or withdrawn
Being non-responsive
Unexplained weight loss
High blood pressure
Increased levels of stress
Unusual behavior such as biting and scratching
For more information regarding identifying elderly abuse, visit the National Institute of Justice.
The Right Thing to Do When Suspecting an Abuse
When a loved one is placed in a nursing home, you expect them to receive the utmost quality care. Abuse should not even have to be a second thought.
But there are unfortunate times where just the opposite occurs. When such action is done, particularly when you suspect abuse, it is important to do the right thing here.
Be Rational
When a loved one is inside a nursing home, and you are suspecting abuse, you have to remain calm.
Do not lose your temper.
What you must do here is to look for a resolution in a reasonable manner.
Speak to your loved one regarding the situation
When talking to your loved one, do it privately.
If the nursing home staff will not allow you to do this for some reasons, then that is already a sign that some abuse might be happening inside the home.
With this, reporting the alleged abuse or seeking advice through a dependable lawyer should be done.
Ask the nursing home staff and management questions
Questions are important.
There are times when what you see may not turn out to be exactly what you believe. It is important to hear out, not just the sentiment of your loved, one but to everyone who is working inside the facility as well.
As for your questions, when they cannot explain things properly or are not willing to do so, then a formal action is the best response here.
Take Notes
Taking down notes when talking to your loved one and caregivers inside the facility is useful.
This is a great help to see and know things clearly. Aside from that, you may also take photos and get names of those individuals who you are speaking to.
Furthermore, you may talk to other residents in the house to gather more information you need. Writing notes down will help your memory stay up to par and details clear as time passes.
If abuse is obvious, report to the police immediately
Whenever you have found clear evidence regarding any action of abuse in the nursing home, calling the police is one of the best things to do here.
Filing a complaint must be done first so be abrupt with it.
Find a lawyer
For someone who is being abused, protection is rightly entitled to them. A lawyer is helpful in solving the abuse case.
You must not allow yourself to wait for someone to do it for you. You have to be fast before those abusive caregivers turn to maltreat all the other residents in the facility.
For injured residents, they may not show or tell you things regarding the situation, but if they are showing enough signs that they are neglected or abused, then it would be best to call for help right away.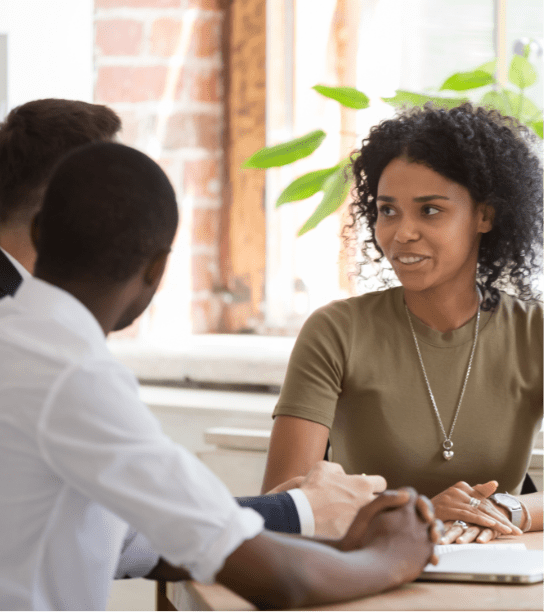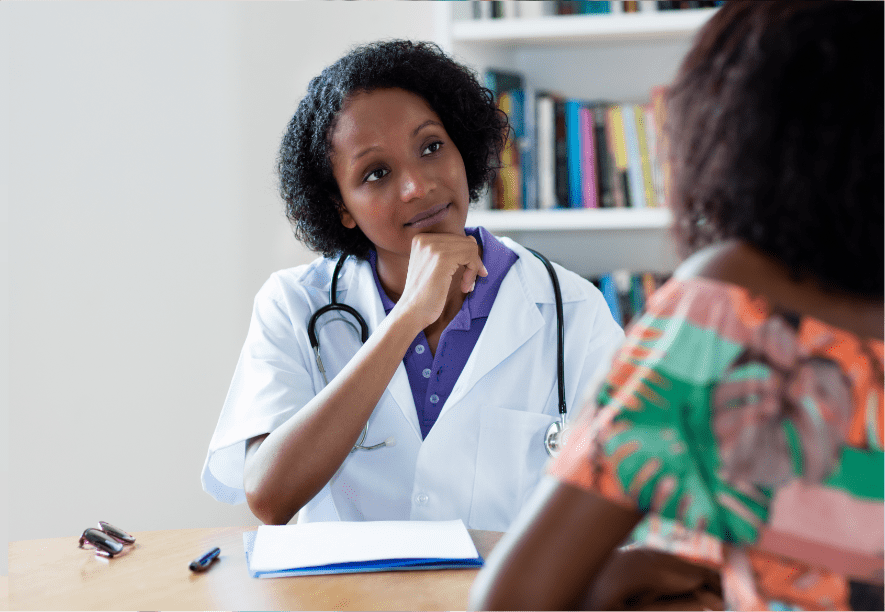 If You Are Working At a Nursing Home
If you work at a nursing home and find residents are treated poorly, then you need to find help right away. Some of the actions you can take are:
Immediately protect the resident from further harm, abuse, and misappropriation
Document your investigation and findings
Report your findings to the right authority
The Work of Nursing Home Abuse Lawyers
There are important things that should be done when litigating a case of abuse.
With a Nursing Home Abuse Lawyers in Georgia, they are responsible for:
Investigating and developing any cases focusing on the mistreatment of a particular nursing home and resident.
Obtain an extensive knowledge regarding the nursing care home industry.
Research and comprehend both financial and medical records.
Dealing with proper resources, such as expert witnesses.
The Different Phases of Abuse Litigation 
There are well-known phases concerning abuse litigation against a nursing home, and these include:
1. The Investigation
This is where medical records of the resident are set up and reviewed keenly.
The investigation focuses on the residents time spent in the facility along with years before residency.
Mostly, these medical records will run to around 2,000-5,000 pages as the researcher appeals for more vital information and details to understand. These pages all hold the record of the victim's medical diagnosis, abbreviations, and even with their language.
But aside from focusing the patient's medical record, the investigation process is also kept on track with researching the history of the facility such as their previous lawsuits and violations.
2. The Discovery
It is vital to have the lawyer understand the nursing home industry.
With this, reviewing more pages focusing on the facility's staffing, operation, purchasing, personnel, and financial documents are completed.
This specific phase is where the pattern, procedure people, and guidelines are determined. The lawyer works with specific documents to gather successful information.
More than that, they also work with the operational evaluation, financial data analysis, and purchasing policies concerning the cruelty.
3. The Preparation
When it comes to the preparation of the trial, this is where the lawyer holds thousands of pages of documentation to support the faced case.
Also, expert witnesses and some other witnesses are in the court to help the victim. With the jurors, they can aid with the success of the case as to how they respond to presentations of the shown abuse.
4. The Trial
It can be difficult to accumulate a solid case involving nursing home abuse, but with the right lawyer and their strong background, resources, knowledge, and commitment, things will go the right way.
The process can be exhausting, but for the sake of the resident's safety and peace of mind, it is undoubtedly worth it.
Related Post: The Easiest 6 Steps you Can Take to Prevent a Georgia Auto Accident
Ready to Talk to a Lawyer Who Has Your Back?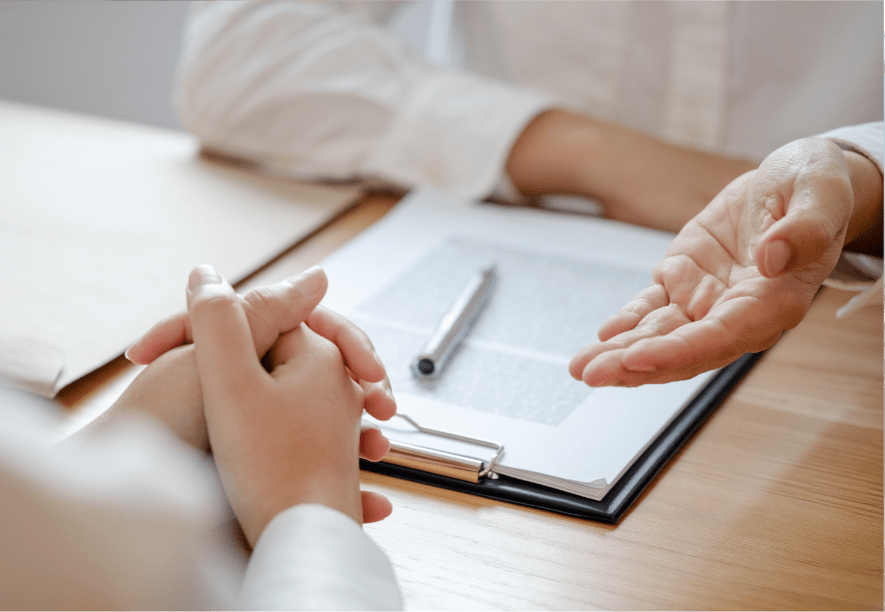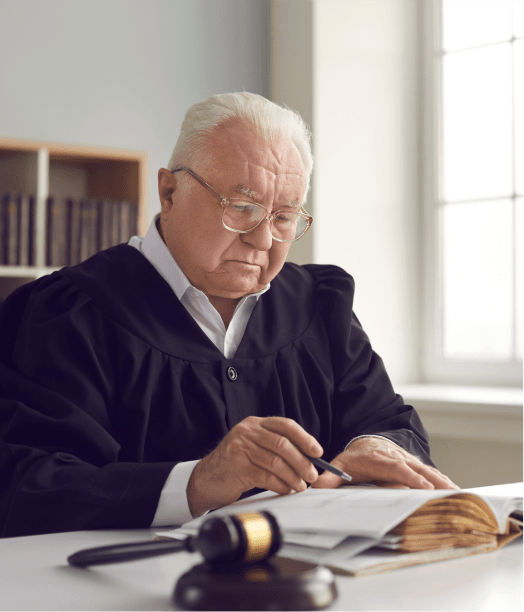 Variables That May Affect the Case's Process
Unfortunately, sometimes there are prosecution challenges met during the process.
Even with the shown phases of abuse litigation, there are still a few things to see here that may affect the case.
This will then bring up the process as to how quick it can be solved. Of course, cases are different, and the lawyer will work on a lot of tasks to help their victims succeed.
Here are some of the variables which lead to affecting the lawsuit's process:
The statute of limitations: This is a law that is passed by the legislative bodies in the standard system. It helps set the maximum time right after an event within knowing which legal proceedings can be introduced.
Finding a professional: The expert will work with the case evaluation to define whether abuse or negligence occurs.
Report of the professional: The chosen expert takes the job of reviewing all the gathered information. They also discuss any significant specifics of those report outcomes for the defendant.
The discovery process: This includes questions, documents, as well as testimonies of parties, witnesses, and experts. This can last 9-18 months.
The disbursement method: This may diverge on a case by case method. This method helps in knowing the amount of time in which the defendant should provide or submit payments. Whenever there are outstanding bills, the lawyer must take responsibility for paying off those before expending the money right to the client.
Choosing the Best Lawyer
The right lawyer is your best line of defense which is why you have to be extra careful with your option.
Here are tips you must see to bring yourself to a satisfying decision.
Start by searching online
Searching online is the very first step you have to work with when finding the right lawyer.
And of course, you can also do it by talking to some of your relatives and friends. When it comes to this specific research, you need to find out the following:
The lawyer's location.
The lawyer's background.
The focus of practice.
Investigate the lawyer's experience
You have to find a lawyer who is well-experienced in his field.
You have to check out a good one by:
Looking for reviews: This requires you to look up for positive reviews about the lawyer. This helps you determine the specific professional who is holding the strongest reputation.
Revisiting their websites: Experience is important with the lawyer which is why you have to be extra particular with this. Revisiting their website can help in knowing his years of expertise in this field.
Examining the state's bar website: It is vital to check out the state's bar website to see if the attorney you want to hire acquires a disciplinary record there. Looking out for transgressions that are filed against them is considerable assistance as well.
Considering a personal referral: A personal referral is extra helpful, especially when someone has experienced working with this lawyer in the past.
Talk to the lawyer
You need to make phone calls. Of course, this is one of the best ways to know and learn more about the professional. You may contact the state bar association to ask for any consumer assistance.
When you are set and ready to talk to a candidate, be sure to prepare your questions first.
Be keen with your questions as this brings you to choose a professional who can handle the case outstandingly. As for your questions, better check the following:
The type of statute of limitations to the case.
Their experience in handling the same case in the past and how often they have gone to trial. Do not forget to include asking about the outcomes of their past cases too.
The carried insurance presented to the clients.
The length of time to when your case is expected to be resolved.
Their particular way of charging clients – either a contingency fee or an hourly rate.
Take care of your decision
When handling your decision, it is important to keep an eye on their qualities. Their characteristics will help you know about them to see if they can really handle your case properly.
Take into consideration:
Commitment: A good lawyer is someone who is committed to his work. He spends a magnanimous amount of time researching and studying the case to see effective measures to win it. Even when it comes to deadlines, he is always right on time to meet them.
Communicative: Both verbal and written communication is essential for a lawyer to master. This is crucial to have both parties understand each other. When it comes to questions, which clients are always concerned about, the lawyer will begin answering all of them. Accurate explanations are provided with whatever questions are asked.
Patient: It is ordinary for clients to ask lawyers an extensive amount of questions. A worthwhile lawyer is someone who is patient enough in dealing all those queries, no matter how many they are. They calmly explain everything to them, such as the case procedures.
Analytical: A professional lawyer should be holding impressive analytical skills. They have to be a master of logical approach as part of their duties.
Prepared: A good attorney is someone who is always prepared. No matter what day or what time it is, he should be available when clients want to talk to him. Also, he must possess the great ability to build a strong case in favor of their clients.
Tenacious: The best lawyer is the one who knows how to fight for his clients. He takes responsibility in representing his client's interests. When trials are asked, such will bring himself into it without any excuses.
For additional resources on positive lawyer qualities, check out Top 5 Qualities of a Good Lawyer.
Overall Impact of Abuse
Older folks who suffer from abuse are holding a greater risk of death compared to those who are non-abused.
This is because victims may suffer from psychological suffering and increased levels of stress.
Victims may also be affected by the lowered perception of self-efficacy. Many of these battered individuals are also risking their health as their unwanted experiences inside the nursing home may cause a lot of problems such as anxiety, depression, digestive problems, chronic pain, joint problems, bone troubles, and cardiovascular diseases.
Help should be sought immediately when someone is maltreated and neglected. The elderly deserve to be cared for and treated respectfully.
If you are in Georgia and suspect nursing home abuse, make no hesitation in contacting our Nursing Home Abuse Attorneys in Atlanta and click the link below for a free consultation today.
Our Recent Personal Injury Articles
A stolen vehicle chase with deputies left two teens in critical condition after they lost control of the vehicle.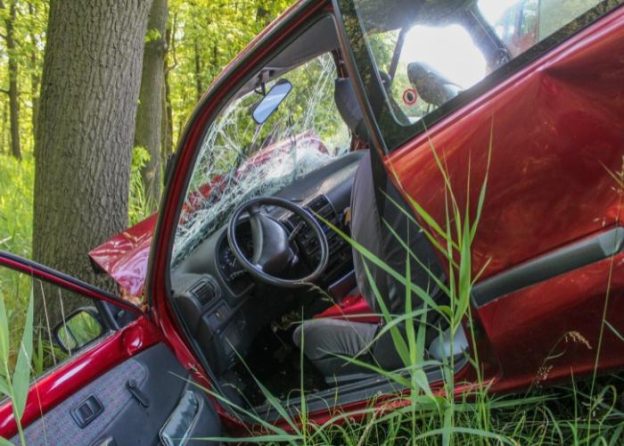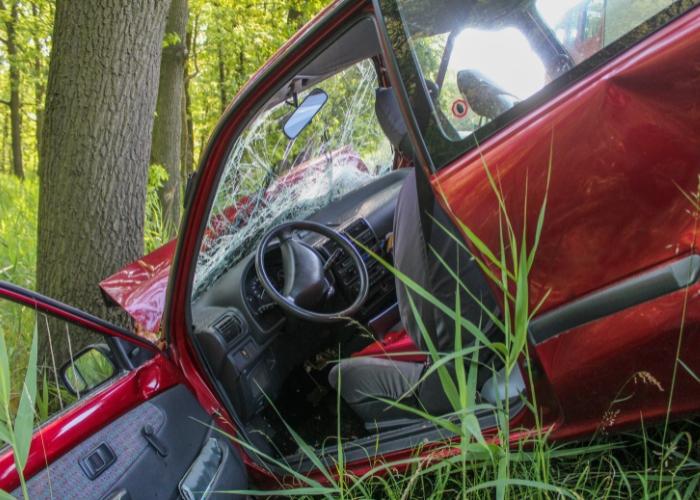 Contact The Brown Firm
Get the Answers and Compensation You Deserve
You'll notice the difference when you contact The Brown Firm! Our local dedicated attorneys want to help you recover and rebuild.
Schedule your free consultation by calling (800) 529-1441 or completing our simple online form.