How Hiring a Lawyer Can Increase Your Potential Settlement Offer in a Personal Injury Case
Choosing the proper attorney to handle your Atlanta personal injury claim is crucial if you or a loved one were involved in a car accident, workplace accident, slip and fall, or other no-fault accident. If you want to collect the full and fair compensation you deserve for your economic losses, having the appropriate personal injury lawyer on your side is a tremendous advantage.
However, many people believe that hiring a personal injury attorney is not right for their case. They may feel that their best chance at compensation is to handle their accident claim alone. While you have every right to do so, there are many reasons why you should rely on a professional for all legal matters.
With more than 30 years of expertise in personal injury law, the attorneys at The Brown Firm know what makes a great attorney and how to get the most for their clients. In this article, we will discuss what is best for your personal injury case so you can receive a successful claim.
I met with Harry Brown personally and he sat with me for 20 minutes at our initial consultation to explain everything. He even called after my surgery to see how I was doing. I met with him several more times after that and was kept informed about my case throughout. I highly recommend Harry Brown as an attorney.
Will I Get a Higher Settlement if I Hire a Lawyer?
 
Insurance companies are notorious for offering low settlements without having lawyers review the case. If you don't know what to do following an accident, here are some things you can try to increase your chances of getting a better accident settlement.
Ask for a Second Opinion
You're probably already asking your insurance company for advice, but make sure you ask for another opinion from a law firm. An accident lawyer might give you a different perspective on how much money you could potentially be awarded.
Keep Records
Make sure you keep track of everything that happens during the insurance claim process. This includes dates of phone calls, emails, letters, medical treatment, etc. Also, keep track of any medical costs, hospital bills, the cost of repairs, or out-of-pocket costs related to the accident.
Have Proof
Similar to keeping accurate records, you need to document everything that happened throughout the claims process. Include copies of receipts, statements, correspondence, accident photos, injury photos, etc.
Be Persistent
Don't let up. If you feel like your personal injury claim is being ignored, call again. Send follow-up emails, since emails are easy to keep track of.
The Advantage of Legal Representation
 
Personal injury attorneys often get a bad rap, but there are many reasons why hiring one could immensely benefit your accident claim. In fact, hiring a personal injury lawyer increases your odds of receiving compensation. Here are the two main reasons why:
Your case tends to settle faster.
You're more likely to receive a larger settlement. An accident attorney will utilize their specialized skills to negotiate with the insurance companies for a fair settlement offer. There are aspects of the law that many people are unaware of, which is why people with attorneys get higher settlements from the insurance carrier.
When You Need an Attorney
 
Injured people are often confused about whether they should hire a law firm or not. They don't want to waste money or time, but they should be more concerned about being taken advantage of by the insurance adjuster. So what do you do?
If you've been injured due to someone else's negligence, you need to find an experienced personal injury lawyer. At The Brown Firm, we'll work hard to make sure you get the maximum amount of compensation possible. Our firm will take care of everything – including getting you medical treatment or chiropractic treatment for your injuries.
When an accident causes an injury, things can become more complicated. Your lawyer will need to consider all types of economic, non-economic, and punitive damages such as medical costs, future medical costs, property damage, pain and suffering, loss of consortium, and emotional damage. Their attorney services will also help with recuperating any financial losses so you can get the fair compensation you deserve.
When To Consider Self-Representation
Accident victims often think about whether or not it makes sense to represent themselves in court. They wonder if they're capable of doing it well enough to win. But what happens when an injury prevents someone from working? What if they lose their job because of the injury? How do you find a good attorney without knowing anything about the legal field? These questions and others are common among those thinking about self-representing in court.
There are several reasons why someone might consider self-representation. For example, they may want to avoid paying high legal fees. Or maybe they just don't trust accident lawyers. Regardless of the reason, it's important to understand the pros and cons of self-representation.
The biggest benefit of choosing to represent yourself is that you control everything. You decide what information gets shared. This gives you more power over the process. However, you must be aware of the potential pitfalls. Here are some examples.
You Might Lose Money
If you choose to represent yourself, you'll likely end up spending more money than you would have if you had hired an experienced attorney. Why? Because you won't have access to legal assets and advice. You'll have to pay for all of your court costs and filing fees upfront. An attorney will get you a much higher settlement than you can get for yourself, even after they take their contingency fee.
Representing Yourself Takes up a Lot of Time
Do you have a full-time job? Do you have a family to take care of? Depending on the seriousness of your accident, handling your own lawsuit may not be in your best interest.
You May Not Get Everything You Want
You'll probably feel frustrated when you realize that you didn't get everything you wanted during negotiations. For instance, you may not have been able to negotiate for additional damages or compensation. Most of the time, you'll get less than you asked for.
RELATED POST: What Is a Fair Amount for Pain and Suffering in a Georgia Personal Injury Case?
Will My Insurance Company Be Fair with My Settlement?
 
When you are injured, it is important to know how much compensation you deserve. You might think that your insurance company will give you fair treatment. However, there are many factors that affect whether or not you will receive a fair settlement.
Insurance companies often like to string accident victims along, thinking that they will eventually settle for a lower amount than they deserve. Some of the larger insurance companies will make people wait so long between correspondences that it's often too late for a personal injury law firm to step in and help.
It is crucial to at least talk to a lawyer after an accident to see all of your options. You do not want to have to rely on the insurance company that doesn't have your best interest in mind. You essentially are costing the insurance company money. You are making money for your attorney. Who do you think is going to best serve your case?
If you do not believe that your insurance company is treating you fairly, contact The Brown Firm today. We can review your situation and determine whether you are entitled to additional compensation.
How Much Can a Lawyer Get for My Georgia Personal Injury Case and How Long Will It Take?
A personal injury claim can be complicated, especially if there are multiple parties involved. You could potentially sue someone else for special damages and general damages or try to get financial compensation from your insurance policy or the at-fault insurance company. In either scenario, you're likely to face high legal fees. And if you don't know what you're doing, the process can take months or even years.
That's why it makes the most sense to work with an experienced lawyer. They've got a background handling cases like yours, and they can help you understand your options. Plus, they'll make sure you get compensated fairly for your injuries.
Your accident lawyer can find out how much you can expect to get back from your case by calculating your award based on the following types of damages:
• Costs for Medical Care
• Lost Wages
• Pain and Suffering
• Property Damage
 
Estimating Your Damages
Your medical bills are an example of what we call economic damages. Economic damages are the monetary value of losses sustained because of someone else's negligence. To calculate economic damages, you must determine the amount of money you spent on health insurance premiums before the accident and compare it to the amount you paid afterward. If you had to pay out-of-pocket expenses due to the injury, add those up too.
For lost wages, your attorney will have a specific calculation if you are an hourly employee, self-employed, or if you are a salaried employee. You could sustain future losses if your injuries created a disability that prevents you from doing your job.
Pain and suffering is calculated by the Per Diem Method or the Multiplier Method. The most common method is the Multiplier Method, where your lawyer will add up all the special damages and multiply the sum by a number between 1.5 and 5. What your damages are multiplied by depends on a number of factors related to your case, like the severity of your injuries, your chances for a fast and total recovery, the impact that your injuries have on your day-to-day life, and whether or not the at-fault party was absolutely at fault for the accident.
The Per Diem Method is not used for those with permanent or long-term injuries. Your lawyer will take your daily work rate and multiply it by how many days you were in physical pain. This can be calculated by how long you were wearing a supportive brace, taking pain medication, or in physical therapy for your injuries.
Property damage covers everything from lost wages to the replacement cost of items like furniture, electronics, or your vehicle. You can also claim for repair costs for your vehicle. If you were in a car accident, it does get a little more complicated when there is still money owed on the vehicle or your vehicle is a lease. All the more reason to hire an experienced lawyer.
Ready to Talk to a Lawyer Who Has Your Back?
Hire a Personal Injury Attorney from The Brown Firm
 
Hiring the right personal injury attorney to assist with your accident injury lawsuit can go a long way toward helping you receive the compensation you deserve. When you go through the hiring process, be sure you feel comfortable with the lawyer's ethics and experience.
The personal injury lawyers at The Brown Firm have more than 30 years of experience in protecting the injured in Georgia and South Carolina. We make it our goal that every client feels listened to and respected, and leaves confident that their attorney has the knowledge, skill, and passion to fight every step of the way.
If you were injured in a personal injury accident in Georgia, get in touch with us for a free consultation. During your initial consultation, you can ask any questions to determine if we're the right law firm for your case.
Our Recent Personal Injury Articles
A stolen vehicle chase with deputies left two teens in critical condition after they lost control of the vehicle.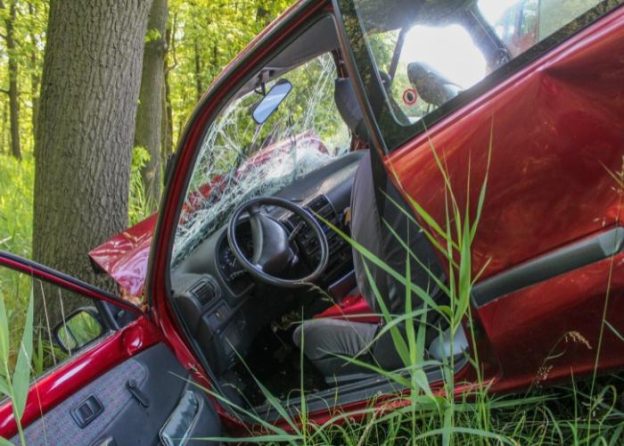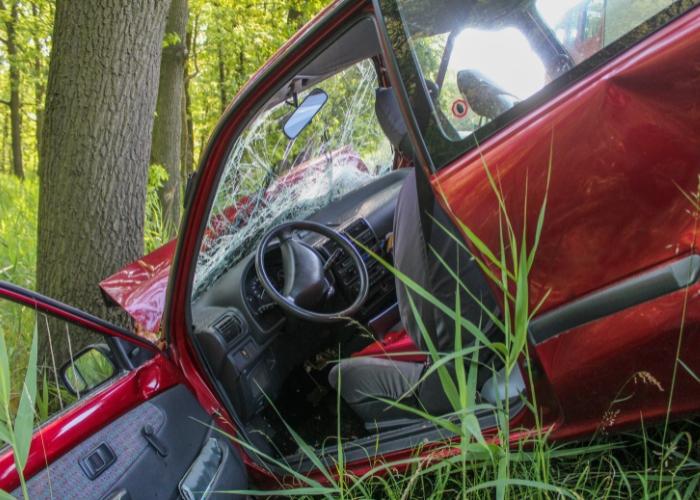 Contact The Brown Firm
Get the Answers and Compensation You Deserve
You'll notice the difference when you contact The Brown Firm! Our local dedicated attorneys want to help you recover and rebuild.
Schedule your free consultation by calling (800) 529-1441 or completing our simple online form.