Can I Claim Personal Property Damages in My Car Accident Claim?
Property Damage Claims in Car Accidents
When you get into a car accident, the first things you should focus on are the health and safety of yourself and those involved.
Then you can start focusing on things like your insurance-related questions.
However, something that may be overlooked, but is still important, is what happens to your damaged personal property in a car accident. The things that get damaged in addition to your car.
If you've been injured in a car accident, there are a few important things you should do first, such as getting medical attention.
I met with Harry Brown personally and he sat with me for 20 minutes at our initial consultation to explain everything. He even called after my surgery to see how I was doing. I met with him several more times after that and was kept informed about my case throughout. I highly recommend Harry Brown as an attorney.
After you've taken care of your health, and you've spoken to a Car Accident Injury Lawyer, it's time to make your insurance claim.
If you had items in your car that were damaged during the accident that were permanently attached or added to the car post-purchase, like an aftermarket stereo system), you have the ability to claim these items.
However, you need to make sure that your policy covers this.
Your auto insurance may also cover items that are non-permanent, such as laptops, gifts, groceries, etc.
In the article below, we will take a look at the process of claiming personal property damage in your personal injury claim.
Table of Contents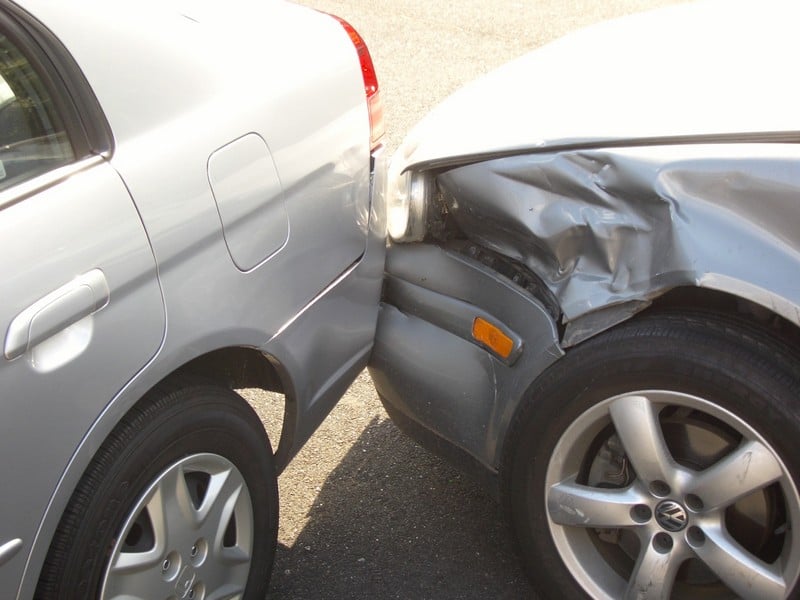 Property Damage Claims in Car Accidents
After being involved in a car accident, you are entitled to seek reimbursement from the at-fault driver.
This includes reimbursement for damage to your vehicle, lost personal belonging, and more.
Vehicle-related property damage that can be included in your insurance claim are:
The cost of repairing your vehicle
The fair market value of the car if it's a complete loss
Rental car costs
The replacement value of upgrades to your car, like an aftermarket stereo system
In addition to this, if any of the following items were damaged during your accident, they can be included in your claim:

Cell phones
Laptops
Jewelry
Smart watches
Sunglasses and prescription eyeglasses
You will be able to file a claim for any property you can prove was lost in your car wreck.
So, if you were on your way home from the grocery store, keep your receipts so you can add them to your claim.
If you're a parent, you may also be able to claim car seats and booster seats on your insurance claim.
Many safety experts recommend replacing your car seats after a severe or even a moderate car accident.
Make sure to add the cost of replacements to your property damage claim.
Proving Property Damages During a Claim
When you're involved in a car accident that damages your property, you can see financial recovery from the at-fault driver.
But first you have to prove that damage was done to your property.
To prove that damage did occur to your personal belongings, you can use the following:
Statements from an auto repair shop
Photographs of the damages
Appraisals of the property
Receipts and repair bills
The Kelley Blue Book value of your vehicle
Eyewitness testimony
Expert opinions
The best way to increase your chances of reviving fair compensation from the insurance company of the at-fault driver is to hire a personal injury attorney to help you take on the insurance company.
An experienced attorney will fight for fair compensation and prove the full extent of your losses.
The burden of proof in a personal injury claim falls on the plaintiff. It will be your job to prove that your assertions are true.
Your attorney will handle the evidence gathering to prove a property damage claim on your behalf.
Dealing with Auto Insurance Companies
Your property damage claim will more than likely be paid by your auto insurance coverage.
No fault insurance doesn't cover repairs, but you can use your collision coverage that will be subject to a deductible.
Or, you can make a claim directly against the insurance company of the negligent party.
You usually don;t need estimates for vehicle damage because the claims adjuster will inspect your car or have it evaluated by a vehicle repair facility.
If the other happens to accept the blame for the accident at the scene, you might feel like you won't need to notify your insurance company.
But you should always report an accident to your insurance company.
If you don't, you are putting your financial interests at risk, and your policy likely requires you to tell the company about every accident.
Just about every auto insurance policy contains a "notification clause."
This means  that you agree to tell your insurance company about every accident you're involved in and that you will cooperate with their investigation of the accident.
The duty to defend means that your insurance company must hire an attorney to defend you if someone you were involved in an accident files a lawsuit against you.
There's a chance you will lose that protection if you don't notify report the  accident to your insurance company immediately after an accident.
Fake insurance claims are filed every day after minor collisions, and your insurance company will be in a bad position if you hadn't already told them about the accident.
If your policy includes collision coverage, you can have your insurance company handle your claim.
Your insurance company will seek reimbursement from the other driver's carrier.
And if you paid a deductible, they will often get that back for you, too.
If the negligent driver was uninsured or under-insured, your uninsured motorist coverage might cover property damage claims.
Notifying the At-fault Driver's Insurance Company
After your car accident, you can contact the other driver's insurance company to file a claim, or this is something you can have your personal injury attorney take care of.
Your claim will then be assigned to a claims adjuster.
The claims process begins when you file a claim with the negligent driver's insurance company.
Personal injury claims can take weeks or months, but property damage claims are easier to prove and typically settle much faster.
The cost of automobile repairs is a fixed amount, and in many instances, you won't have to wait more than a few days while your car is being repaired.
Vehicle damage claims are usually handled with just a few telephone calls and emails.
Your discussions with the auto repair shop and claims adjuster don't have to be in person.
Other than emailing or faxing some repair estimates, your claim can be handled over the phone.
Once you file a claim with the other driver's insurance company, the claims adjuster will coordinate with you and the auto repair shop.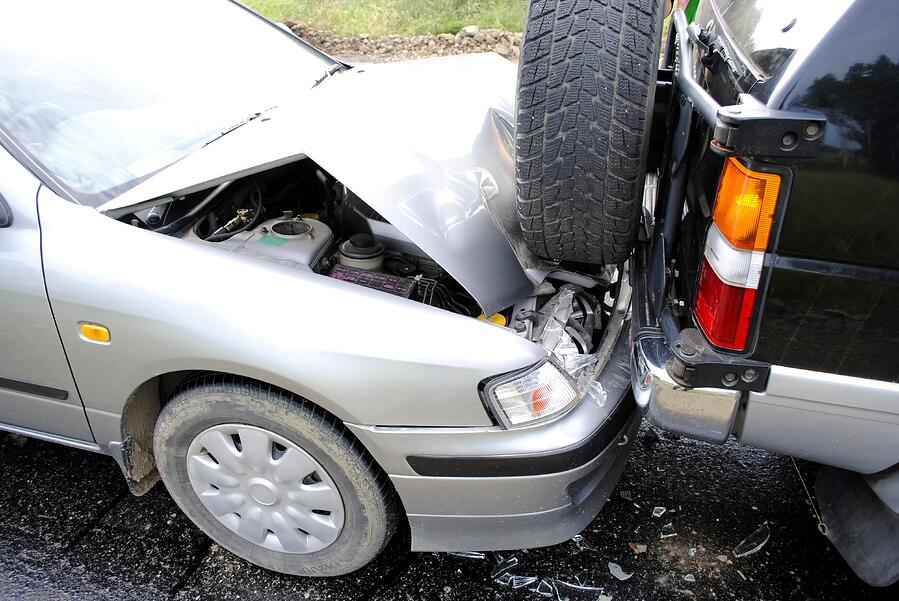 Ready to Talk to a Lawyer Who Has Your Back?
Custom Parts and Equipment Coverage (CPE)
To be sure that items that have been added to your vehicle are safe and covered, you should consider getting CPE.
It is an additional coverage that can be added to your policy and is likely subject to similar deductibles.
CPE can cover items like custom paint jobs, aftermarket seats, and customized wheels.
You can read more about it here.
Contact The Brown Firm Today for Assistance
The Car Accident Attorneys at The Brown Firm understand the importance of your safety and time.
They pride themselves in providing first-rate customer service, so you'll work directly with a lawyer and team who will help you understand your legal options.
With three offices located in Georgia, including Savannah, Atlanta, and Athens, and one in Okatie, SC, rest assured that our Car Accident Injury Lawyer will go the distance to help you.
To schedule a free consultation click the link below.
Our Recent Personal Injury Articles
A stolen vehicle chase with deputies left two teens in critical condition after they lost control of the vehicle.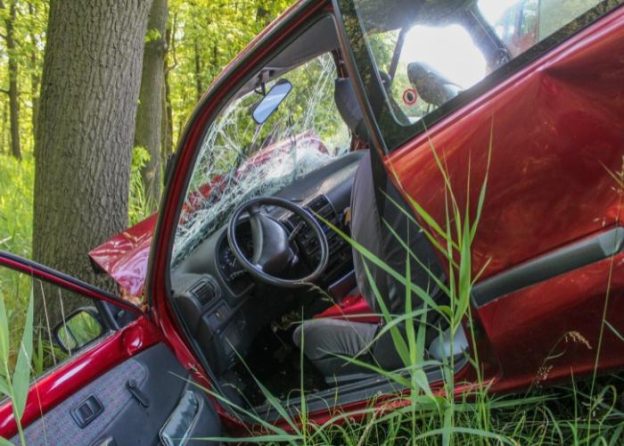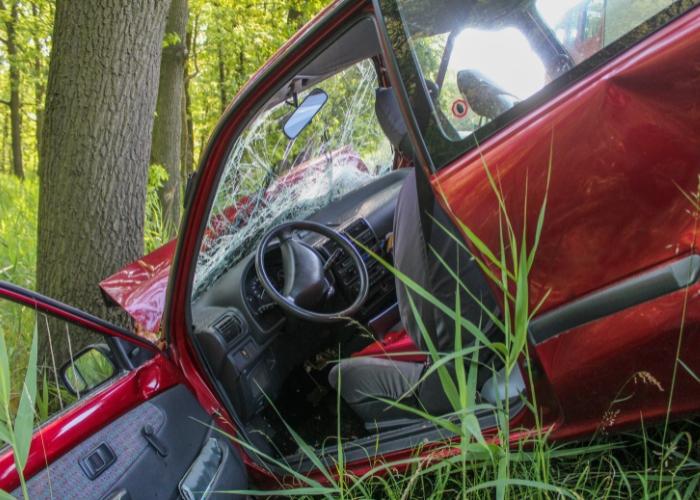 Contact The Brown Firm
Get the Answers and Compensation You Deserve
You'll notice the difference when you contact The Brown Firm! Our local dedicated attorneys want to help you recover and rebuild.
Schedule your free consultation by calling (800) 529-1441 or completing our simple online form.